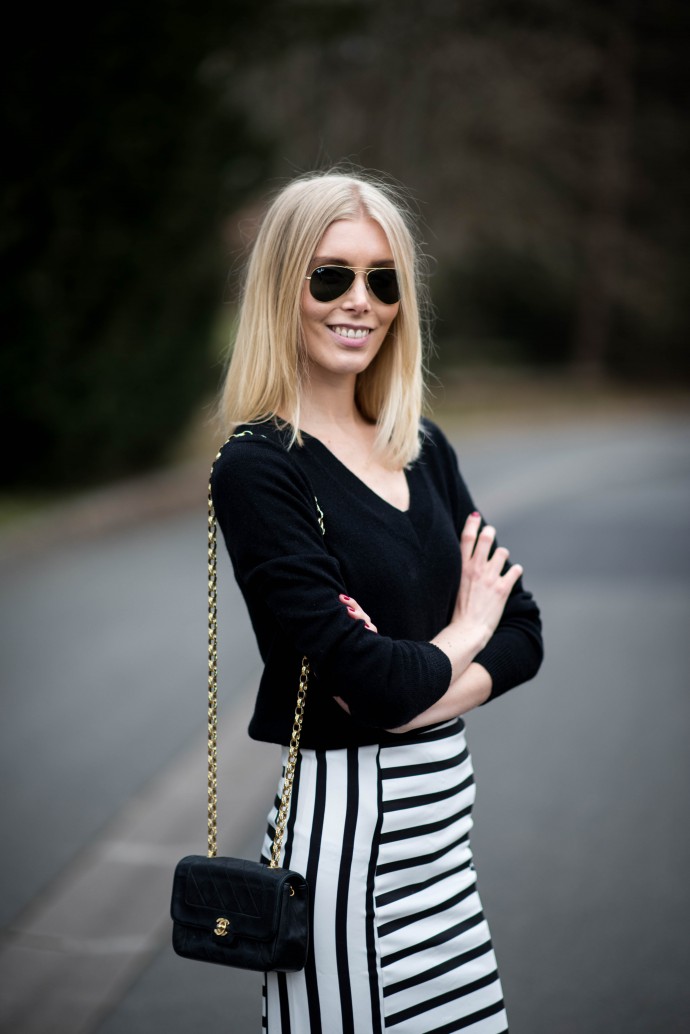 [dropcap custom_class="normal"]Saan aina silloin tällöin haastattelupyyntöjä. Tässä muutamia muotiin (ja muuhunkin) liittyviä kysymyksiä, johon vastasin hiljattain erään verkkokaupan pyynnöstä.[/dropcap]
Rentouttavaa lauantaita kaikille!
A short summary of an interview a did a few weeks back. Enjoy your Saturday everyone!
Who's your role model? and Why? (in matter of fashion and style)
I'm very much a fan of older fashion icons, because they had such class you don't find anymore. For example Grace Kelly was always super chic. I also love the Parisian style (I lived in Paris for two years) and love how the women there don't try too hard.
Lots of people are trying to find their own style. We've noticed yours is well defined. What helped you to define it?
I guess my style is quite Scandinavian with a hint of the Parisian attitude. My motto in dressing is "less is more" and I'm a fan of super simple styles. I think the most important thing in defining your style is understanding what makes you comfortable. If you feel good in what you're wearing then that's what you should wear. No matter if it's trendy or not.
Tell us 5 items that will never go out of style and every woman should own.
Leather jacket.
Black blazer.
Blue jeans.
White shirt.
Trench coat.
What's your favorite trend this upcoming season?
I've fallen for flared jeans. They are super flattering for the legs and work especially well when combined with high heels.
A piece with a special memory?
Cartier's Love-ring, which I got from my parents for graduation.
What's the first ever designer piece you bought?
A silk scarf from Burberry when I was 10 years old. I treasured this item and I actually still have it.
If you could be trying a new job for one day, what would it be? (Why?)
Probably a real estate agent, heh. I love real estate and interior design .
How do you relax? (spa day, traveling, reading a book, staying all day in bed?)
Me and my boyfriend relax my watching out favorite shows, going for dinners, traveling, meeting friends and chilling at our summerhouse in Finland.
You've been traveling lately. What's your favorite place in the world?
I visited Seychelles in February and it became one of my favorite travel destinations. Besides Seychelles, my favorite place is my family summerhouse in the countryside.
Your go-getter tip for other ambitious women?
Keep your heels, head and standards high (Coco Chanel).