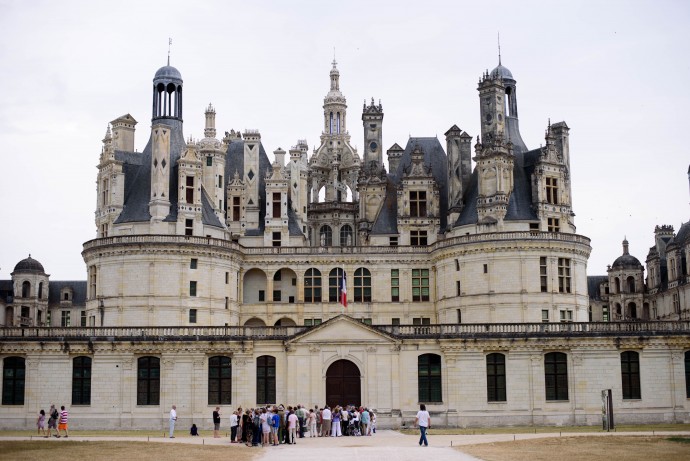 Viime lauantaina koimme todellisen elämyksen kun suuntasimme kohti Chambordin linnaa kuuntelemaan Toursin orkesteria ja Francois-Frédéric Guyn pianosäestystä tämän kauniin linnan sisäpihalle. En pysty sanoin kuvailemaan sitä tunnelmaa ja niitä hetkiä kun teki mieli lähes itkeä koska musiikki oli niin kaunista ja miljöö niin vaikuttava. Koko ilta tuntui lähes epätodelliselta. Tunnelmaa vielä lisäsi sateen ropina teltan katolla ja kaukana jyrähtelevä ukkonen.
Francois-Frédéric Guy oli itselleni ennestään tuntematon, mutta nyt muistan hänet aina. Niin mieletön pianisti, että huh. Jos joskus pääsette kuuntelemaan hänen soittoaan niin suosittelen lämpimästi!
Konsertti päättyi vasta myöhään illalla ja kotiin ajaessamme ihastelimme salamointia koko matkan ajan. Helle väistyi hetkeksi ja ilma tuntui taas raikkaalta. Miten maaginen ilta kaiken kaikkiaan!
Last Saturday we had a magical evening in Chambord listening to the most beautiful music. The orchestra of Tours and the pianist Francois-Frédéric Guy put on such an amazing performance. Something I will never forget. Even the weather made the evening magical and the thunder added to the experience.
I had never heard of Francois-Frédéric Guy before, but he is an amazing pianist. I could have listened and watched him play for an entire day. He was so lost in the music that it was almost hypnotizing to watch. Amazing talent!
The entire night was just so magical. Beautiful scenery, incredible music and the love of my life next to me. Can't ask for anything more than that!