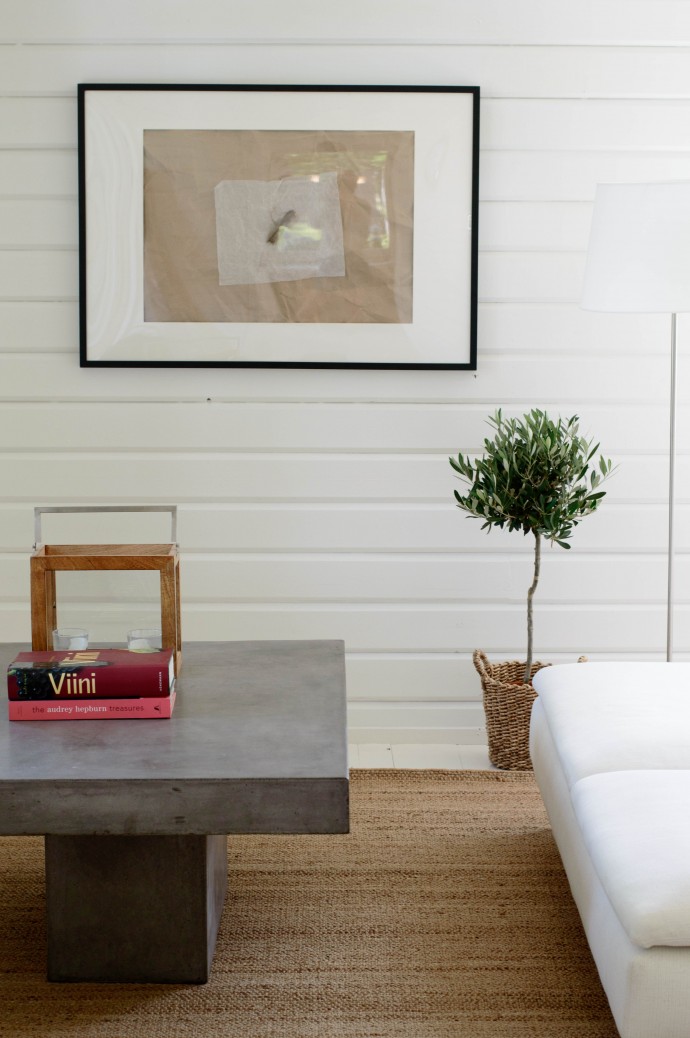 Hain alkuviikosta Cobellosta maton sovitukseen landelle, mutta valitettavasti sen väri oli hieman liian tumma (se on tuo kuvassa näkyvä) ja hallitseva valkoista lattiaa vasten. Meillä olisi toiveissa löytää rennommat matot olohuoneeseen, sillä tällä hetkellä matot ovat ehkä hitusen liian "kaupunkimaisia". Vaikka mökkimme on remontoitu ja suhteellisen modernisti varustettu niin se on silti meidän kesäkotimme, joten haluamme sinne rennomman tunnelman kuin mitä meidän kaupunkikodeissamme on.
Onneksi pienillä sisustuselementeillä ja juurikin tekstiileillä saa paljon aikaan. Viime keväänä me esimerkiksi teetimme ikkunoihin pellavaverhot ja ne onnistuivat täydellisesti. Halusimme olohuoneeseen hieman pehmeyttä ja verhot tuovat sitä juurikin tarpeeksi. Nyt siis olisi vielä uudet matot hakusessa, seinähylly, kulmakaappi ja sitten alkaisi olla vihdoin valmista…
We want to change the carpets at our summerhouse for something more relaxed and this one was an option. Unfortunately it's a little too dark colored for this space, but the material is perfect. So our search will continue!