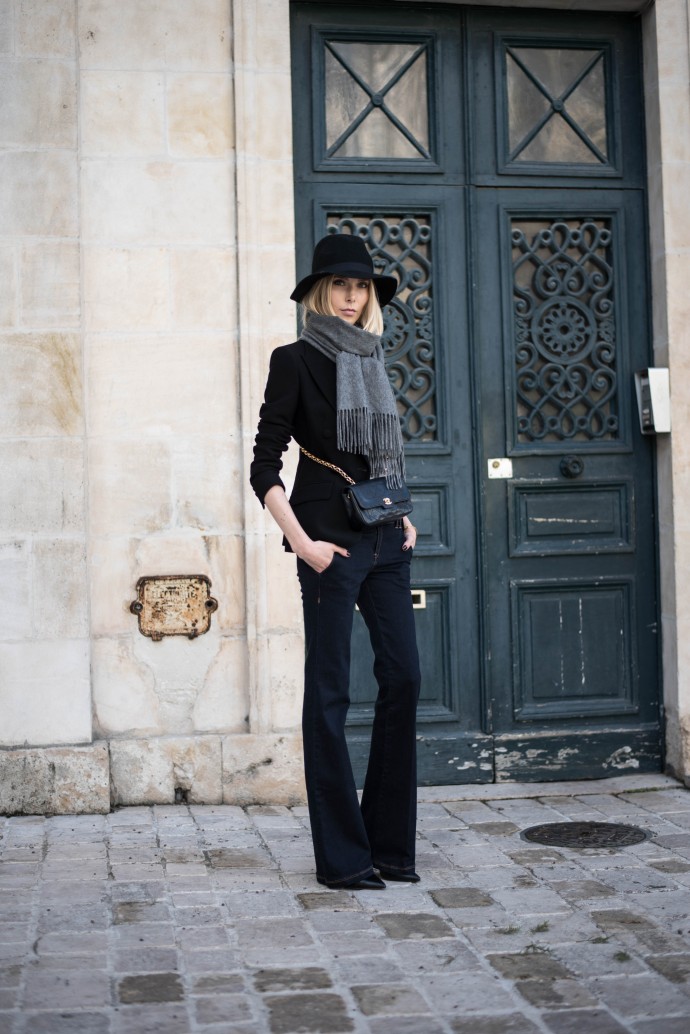 Yksi syksyn tärkeimmistä asusteista ovat huivit. Balmuirin kaunis kashmirvillainen Highland-huivi on kaikin puolin täydellinen toveri minkä tahansa asun seuraksi. Kiljahdin riemusta, kun lähetti toimitti kauniin paketin kotiovelleni ja sisältä paljastui tämä pehmoinen lämmike. Sen lisäksi, että huivi on yksinkertaisesti upea, on ihanaa, että päälläni on jotain suomalaista. Olen saanut paljon kehuja huivista ja joka kerta aloitan hehkuttamaan Balmuiria unohtamatta mainita tietenkään, että merkki on suomalainen. Onneksi Suomesta löytyy upeita merkkejä ja hienoja yrityksiä, joita on helppo kannattaa ja suosia. Etenkin tällaisina vaikeina aikoina se on erityisen tärkeää!
Meidän viikonloppu meni sitten hieman toisenlaisissa suunnittelmissa, sillä tajusimme, että kaikki valtion omistamat nähtävyydet ovat ilmaisia lauantaina ja sunnuntaina (myös Versailles), joten jätimme suosiolla vierailun toisen kertaan tietäen millaiset jonot siellä olisi ollut tänä viikonloppuna. Jo täällä rauhallisessa Orléansissa kävi kuhina, joten voin vaan kuvitella sitä väenpaljoutta näissä suuremmissa ja suosituimmissa nähtävyyksissä…
Tänään itselläni on taas pitkä koulupäivä, sekä ensimmäinen koe. O-ouuu…siitä on pitkä aika kun viimeksi tein kielioppikokeen. Hyvä kun osaan kunnolla kirjoittaa edes suomenkieltä, puhumattakaan sitten ranskankieltä, heh. Fingers crossed everyone!
Aurinkoista alkuviikkoa kaikille!
One of the most important Fall accessories is a good scarf. This cashmere version from Balmuir is everything I could want from a scarf. It's the perfect size, 100% cashmere and super warm. Besides this Highland-scarf being beautiful, it's also from a Finnish brand, which makes it even better. I love wearing Finnish brands (more so now that I live abroad…what's up with that?). I have received many complements when wearing this scarf and of course I always mention that it's from a Finnish brand. I'm so happy there are great brands and companies in my country, which I'm proud to represent. Especially now that we are living difficult times, it's super important to support local brands/products!
So this weekend we were supposed to visit Versailles, but we had a change of plans, as we found out that all the major sights had free entry, meaning the lines were huge everywhere. There was already a  lot of people in Orléans, so I can only imagine how many people were at the more popular sights!

Today I have a long day at university and I also have my first exam. O-ouuu, it's been a long time since I had an exam in grammar. I can hardly write correctly in my own mother tongue, so you can imagine how hard writing perfect French is, heh. Fingers crossed!
Enjoy this new week everyone!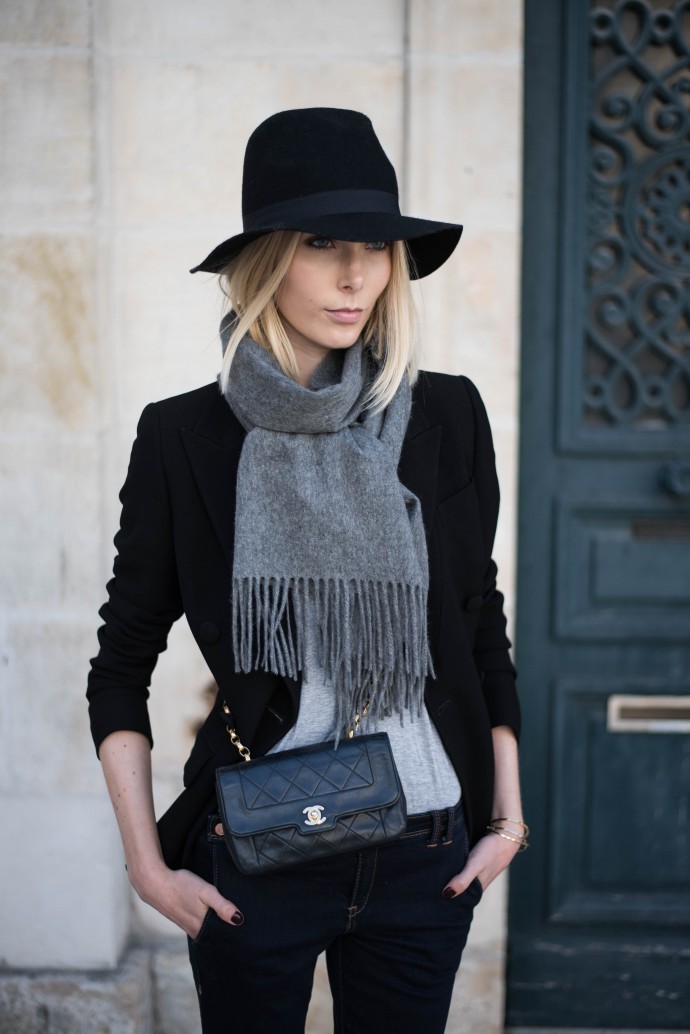 Scarf / Balmuir (gifted)
Blazer / Prada
T-shirt / COS
Jeans / Mango
Heels / Zara
Bag / Chanel
Hat / Pimkie
Save