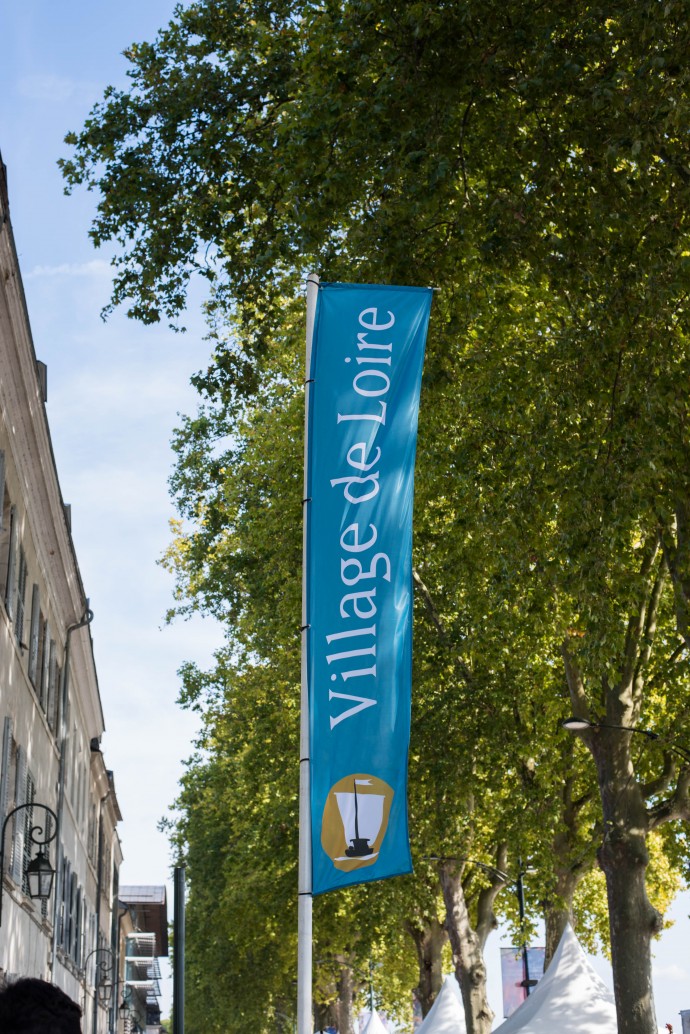 Festival de Loire järjestetään joka toinen vuosi ja tämä oli ensimmäinen kerta kun osallistuin kyseiseen tapahtumaan. Orléansiin tuli ihmisiä pidemmältäkin, sillä koko viikonlopun kaupungissa kävi kova kuhina. Katuja oli suljettu liikenteeltä ja ruokakojut valtasivat kadut. Loiren joki täyttyi vanhoista veneistä ja orkesteri soitti vanhoja ranskalaisia lauluja. Tunnelma oli katossa koko viikonlopun! Ihana aurinkoinen ilma kruunasi vielä kaiken.
Me söimme herkullisen lounaan yhden ruokakojun luona ja istuimme siellä tovin. Täydellinen rentouttava sunnuntai! Itselläni oli tosin huono omatunto siitä, että olin nauttimassa elämästä ruoan ja viinin parissa, kun olisi oikeasti pitänyt olla kotona pänttäämässä, heh. Mutta kuten ranskalaiset sanoivat minulle; sunnuntait ovat nauttimista varten – rentoudu. Ja näin juuri tein. Hieman huonommin menneet kokeet olivat kyllä sen arvoiset!
Festival de Loire is organized every other year and this was the first time I was able to participate. The weekend was very busy in Orléans as many people came from afar to take part in the festivitites. The streets were filled with food tents and the river was full of old boats. Luckily the weather was sunny all weekend, so people could enjoy this festival to the fullest!
We had a delicious lunch by the river and enjoyed the day. A perfect relaxed Sunday!