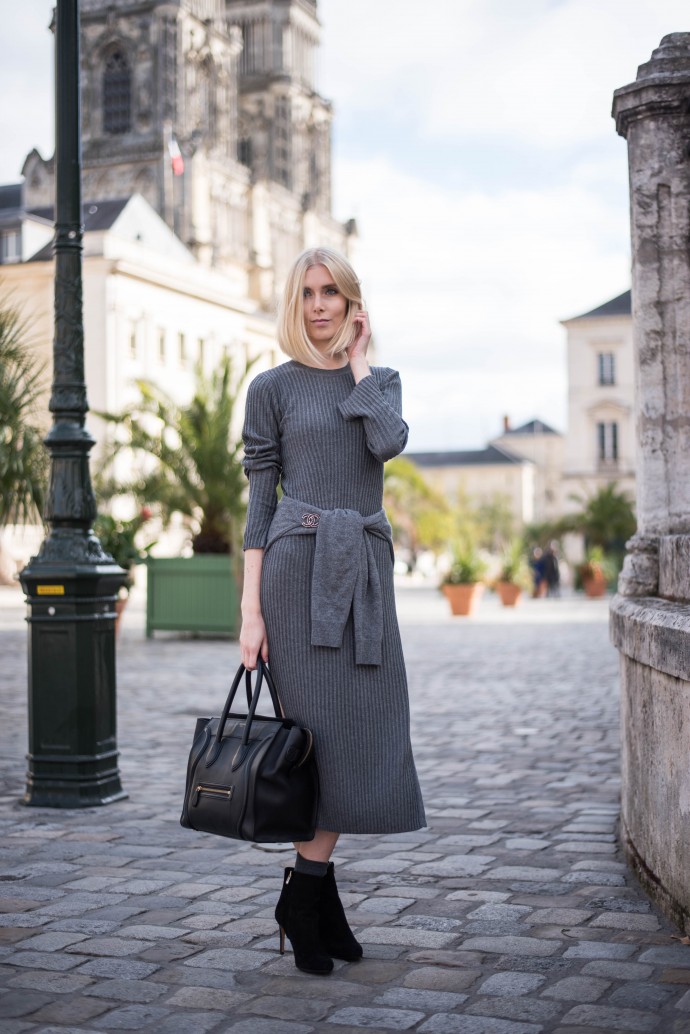 Kehiin tämän viikon viimeiset asukuvat ja kuten näkyy; siellä se Chanelin rintaneula taas pilkistää. Tällä kertaa iskin sen vyötärölle solmitun neuleen hihaan. Tuntuu, että rintaneulat ovat muita koruja monikäyttöisempiä…etenkin talvella. Silloin normaalit korut hautautuvat paksujen takkien alle, mutta rintaneulan saa kivasti takin ulkopuolelle. Takki saa samalla uuden ilmeen! Rintaneula näyttää myös kivalta kiinnitettynä huiviin tai hattuun.
Tänään lennän Suomeen (hallelujah!) ja miten hyvään saumaan tämä viikon loma tuleekaan. Olen rehellisesti sanottuna aika väsynyt, joten pieni breikki tekee hyvää. Huomenna minua odottaa kirppiskamojen postittaminen (niitä paketteja on aikamoinen määrä), joten taidan viettää koko viikonlopun postissa, heh. Tavarat liikkuivat kyllä hyvin, joten iso kiitos kaikille ostajille!
Nyt siis kamat kasaan ja Pariisin kentälle. Hyvää viikonloppua kaikille!
The last outfit of this week and this time I placed the Chanel brooch on the waist. Brooches are actually very versatile and more convenient during winter than other jewellery as they can be put on coats, scarves and hats. Other jewellery tends to disappear under thick winter coats.
Today I'm flying back to Finland (hallelujah!) and this could not be a better time for a break. This week I have been super tired, so I can't wait to get some rest, spend time with my family and of course get some pleasant blog related work done.
So now I need to get my stuff together and head to the airport. Enjoy your weekend everyone!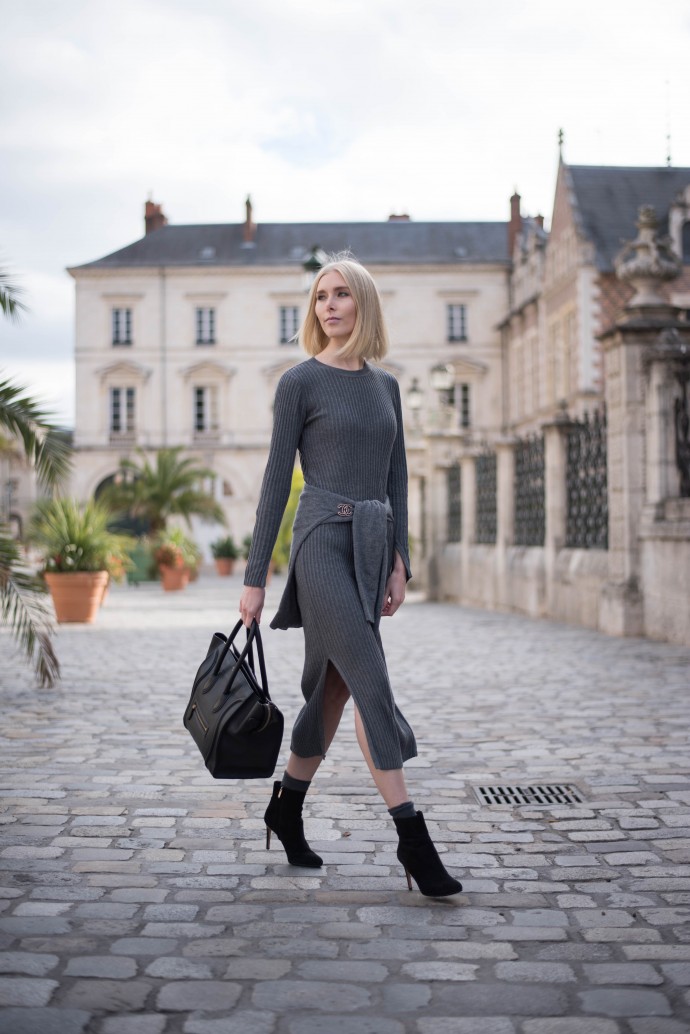 Dress / H&M
Knit / Massimo Dutti
Boots / & Other Stories
Bag / Céline
Brooch / Chanel