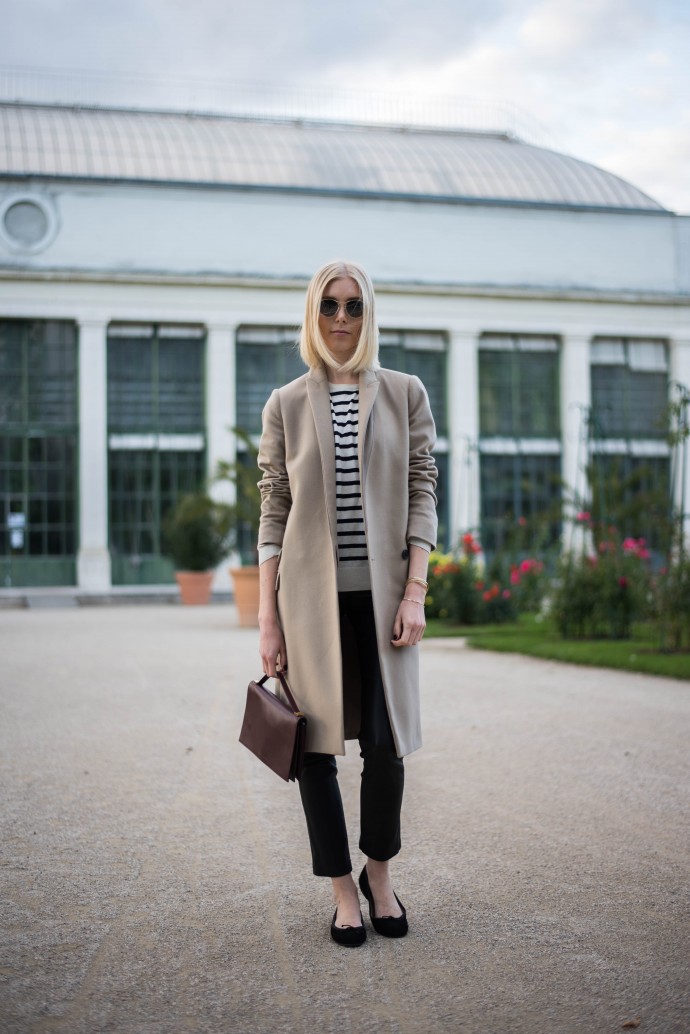 Rakkaus raitoihin ei ole kadonnut mihinkään, vaikka siitä taitaa olla hetki kun niitä viimeksi näkyi täällä blogin puolella. Mielestäni raidat raikastavat asun kuin asun ja raitaneule on yksi vaatekaappini peruspilareista.
Nyt syksyllä olen taas täyttänyt vaatekaappiani uutuuksilla siihen tahtiin, että halu karsia toisesta päästä on kova. Olen jo katsellut ja kypsytellyt ajatuksia muutamien aarteiden luopumisesta (mm. Acnen Canada-huivi, Storets:in tekokarvatakki…) ja laitan niitä lähiviikkoina myyntiin joko tänne blogin puolelle, huuto.nettiin tai Facebookiin. Vinkkaan myynnistä kuitenkin ennakkoon täällä blogissa!
Meitä kutsuu pian Pariisi ja kirjoittelen viikonlopusta sitten ensi viikolla kun on paremmin aikaa. Menoa voi kuitenkin seurata Instagramin (@styleplaza) tai Snapchatin välityksellä (styleplaza) reaaliajassa!
Bon week-end à tous!
I am seriously addicted to stripes, but just realized that it's been a while since I've worn my beloved striped knits. I think stripes always work and are one of the essential pieces in a woman's closet. They also make every outfit look more fresh, don't you think?
Fall is my favorite time of the year (as you already know), which means that my closet has been filling up faster than normal. I hate having too many things and my principle has always been to get rid of something old when purchasing new. This way the closet stays easy and minimal. I think it's easier to dress us when you only have very dear pieces in there. That said, I need to do another inventory and have a blog sale. I might put the items on a Finnish site, but I'll let you know when I've decided what I'm selling and when. 
So this weekend it's all about Paris, but I'll get back to you with Paris posts next week. However, you can follow me on Instagram (@styleplaza) or Snapchat (styleplaza) to get a glimpse of the weekend before any posts.
Bon week-end à tous!
Coat / All Saints
Leather pants / H&M
Knit / Massimo Dutti
Ballerinas / Flattered Flats
Bag / Céline
Sunnies / Vintage Luxottica