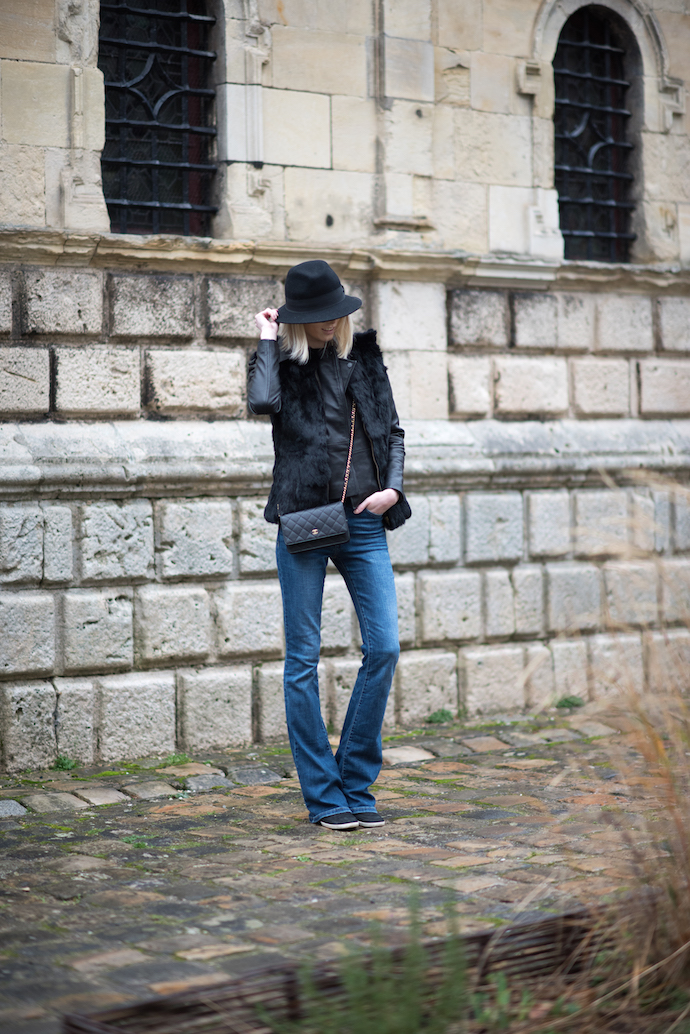 Tänään palaan takaisin kotiin ja sitä normaalia perusarkeakin on ehtinyt tulemaan jo ikävä! Se on onnistuneen loman merkki jos ruoanlaitto, ruokakaupassa käynti, pyykinpesu ja ne arkiset perusaskareet tuntuvat taas mielekkäiltä. Opiskeluni alkoivat itse asiassa jo tänään, mutta itse palaan koulunpenkille heti huomenna. Hyvä niin, sillä tuntuu, että päivä päivältä sitä ottaa taas takapakkia kun ei ole päässyt puhumaan kieltä taas hetkeen, joten onkin jo aika palata takaisin Ranskaan ja koulunpenkille. Ilmeisesti poikaystävänikin siellä jo kaipailee, joten vastaanotto on toivottavasti hyvä, heh!
Näiden muutaman edellisen asukuvan tarina on muuten aika huvittava (lukuun ottamatta reissussa otettuja kuvia). Sain nimittäin sen luomitulehduksen juuri sopivasti ennen matkalle lähtöä ja oli hirveä stressi saada asukuvia kasaan jos vaikka reissussa nettiyhteys olisi niin huono, että uudempien kuvien lataaminen ei olisi onnistunut. Niinpä sitä sitten lähdettiin yksi sateinen päivä, silmä turvoksissa, ilman meikkiä kuvailemaan. Voin vaan kertoa, että oli niin älytöntä touhua, että huh. Pakostakin tuli luonnollinen hymy! Voitte siis kuvitella minut turvonneen silmän kanssa, aurinkolasit päässä (ne vaihdoin silmälasien tilalle kun olin asettunut asemiin) ja ei muuta kuin kuvailemaan. Puolisokeana ja kipeän silmän kanssa meininki oli kyllä varsinaista…siinä vaiheessa kun portaita piti vielä kävellä puolisokeana alas, niin ajattelin, että kaikkeen sitäkin ryhtyy blogin takia! Ainakin meillä oli hauskaa jos ei muuta, mutta toivottavasti tämä huvittava epätoivo ei välity näiden kuvien kautta, heh. Normaaleja asukuvia onkin ehtinyt tulla jo ikävä, joten toivottavasti ehdimme pian taas kuvailemaan (tällä kertaa terveen silmän kanssa)!
Hyvää alkanutta viikkoa kaikille!
Today I'm heading back to France and I'm excited to get back on track with my studies and "normal" life. It's always nice to be traveling and being able to spend time in Helsinki, but it's also nice to get back home and enjoy doing the simple things, such as going to the grocery store and doing laundry, heh. I also feel that my French skills deteriorate every time I travel, so I better get back before I forget everything!
I'm also looking forward to taking fresh and new outfit pictures, as it's been a while. These pics are older ones (when I had my eye infection) and I remember us shooting them with my eye all swollen, so I had to wear sunnies even if the weather was rainy and grey, heh. I'm hoping the weather in France has improved (or at least is better than in Finland), so that we can take some cool outfit pictures for you!

Enjoy this new week everyone!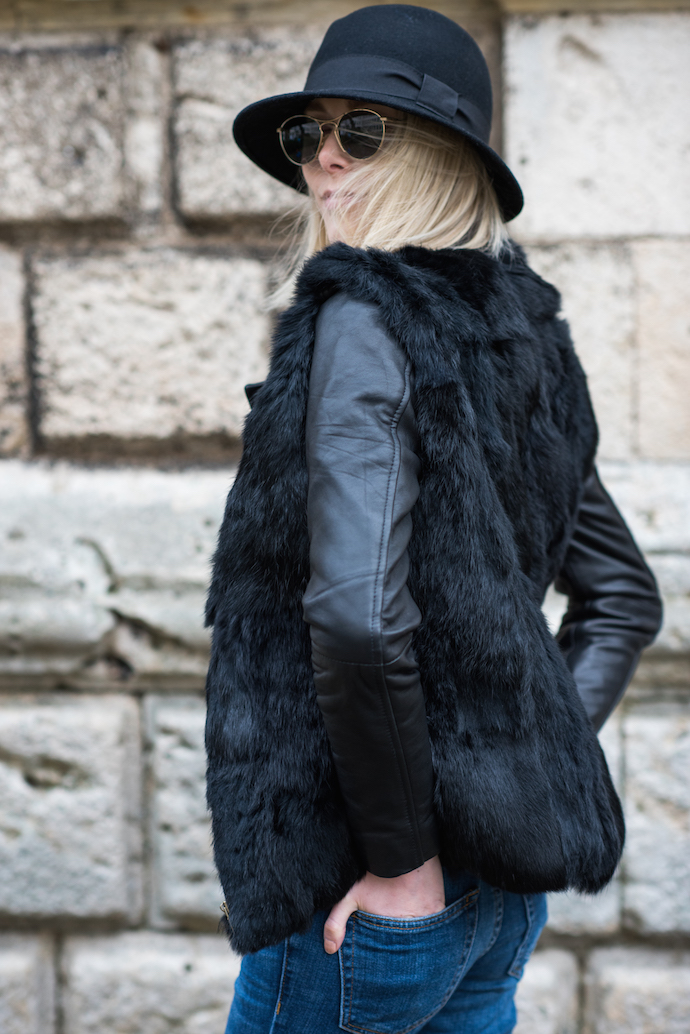 Vest / MJM (here*)
Leather jacket / Selected Femme (here*)
Jeans / Mango (similar here*)
Hat / Le Bon Marché (similar here*)
Sneakers / Paul Green
Bag / Chanel
Sunnies / Vintage Luxottica
*Mainoslinkkejä.