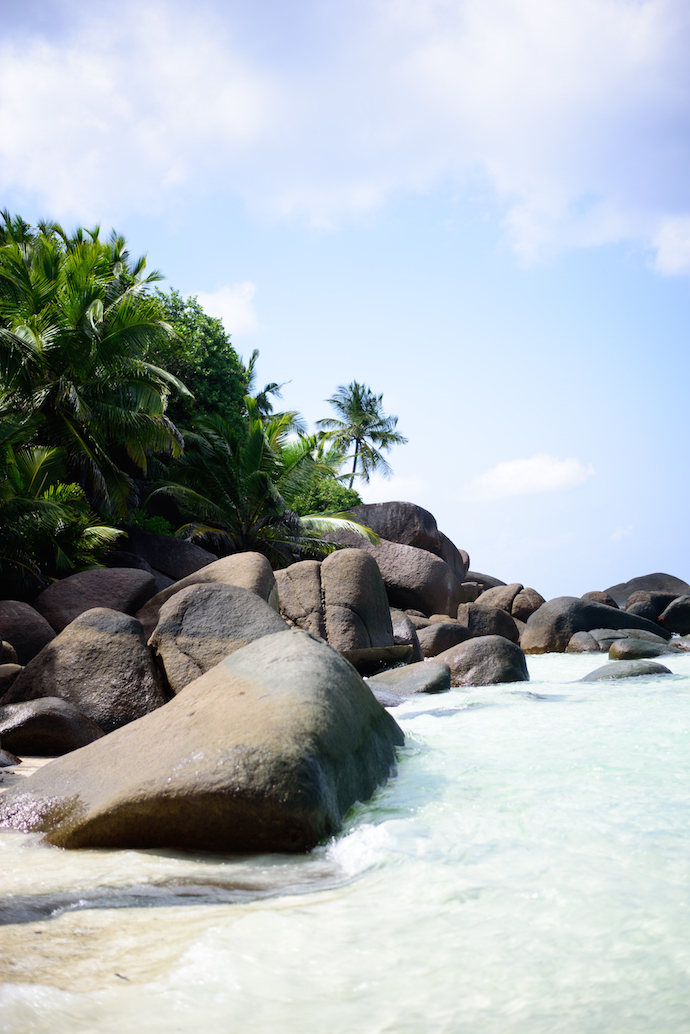 Viimeinen päivä täällä paratiisissa lähtee käyntiin nyt ja myöhään illalla hyppään yökoneeseen, joka kuljettaa takaisin Pariisiin. Kodin sijasta nappaan kylläkin Finskin lennon kohti Helsinkiä ja vietän toisen lomaviikkoni siellä. Nämä kaksi viimeistä päivää tuli vietettyä Mahén saarella, sillä täältä pääsee helposti autolla suoraan lentokentälle. Reissulla tuli siis yövyttyä kolmella eri saarella, josta upein oli mielestäni Silhouette. Kaikki nämä saarethan ovat upeita, mutta Silhouettessa oli vain sitä jotain. Viime vuoden reissusta jäi mieleeni vahvasti myös sympaattinen La Digue, eli sitä voin suositella myös lämmöllä! Yritän vielä ensi viikolla tehdä postauksen, jossa kerron hotelleista ja saarista enemmän, jos siellä ruudun toisella puolella on muita tänne matkaavia. Seychellien ainoa negatiivinen puoli on tosissaan korkea hintataso, eli siihen kannattaa varautua, mutta muuten tämä on aivan upea kohde!
Yritän nauttia vielä tämän päivän aurinkoisesta ilmasta ja lämmöstä, sillä Helsingissä on ilmeisesti hieman erilainen ilma vastassa. Kuullaan siis ensi viikolla Suomesta käsin!
Niin ja hyvää ystävänpäivää kaikille!<3
Last day here in paradise starts now! Later tonight I'll be hopping on the plane, which will take me to Paris and from there I'll take a connection flight to Helsinki. These last two days I stayed on the main island Mahé, as the airport is here. During this trip I stayed on three different islands in total and my favorite from this stay was Silhouette Island. I mean all of the islands are gorgeous, but there was just something about Silhouette. La Digue (we stayed there last year) is also something that I remember well, so it's as well a must-see when visiting Seychelles!
So today I'll try to soak in all the sunlight, as I heard the weather in Helsinki is quite depressing, but I'll try to take the sun with me!
So until next week and happy Valentine's Day everyone!<3