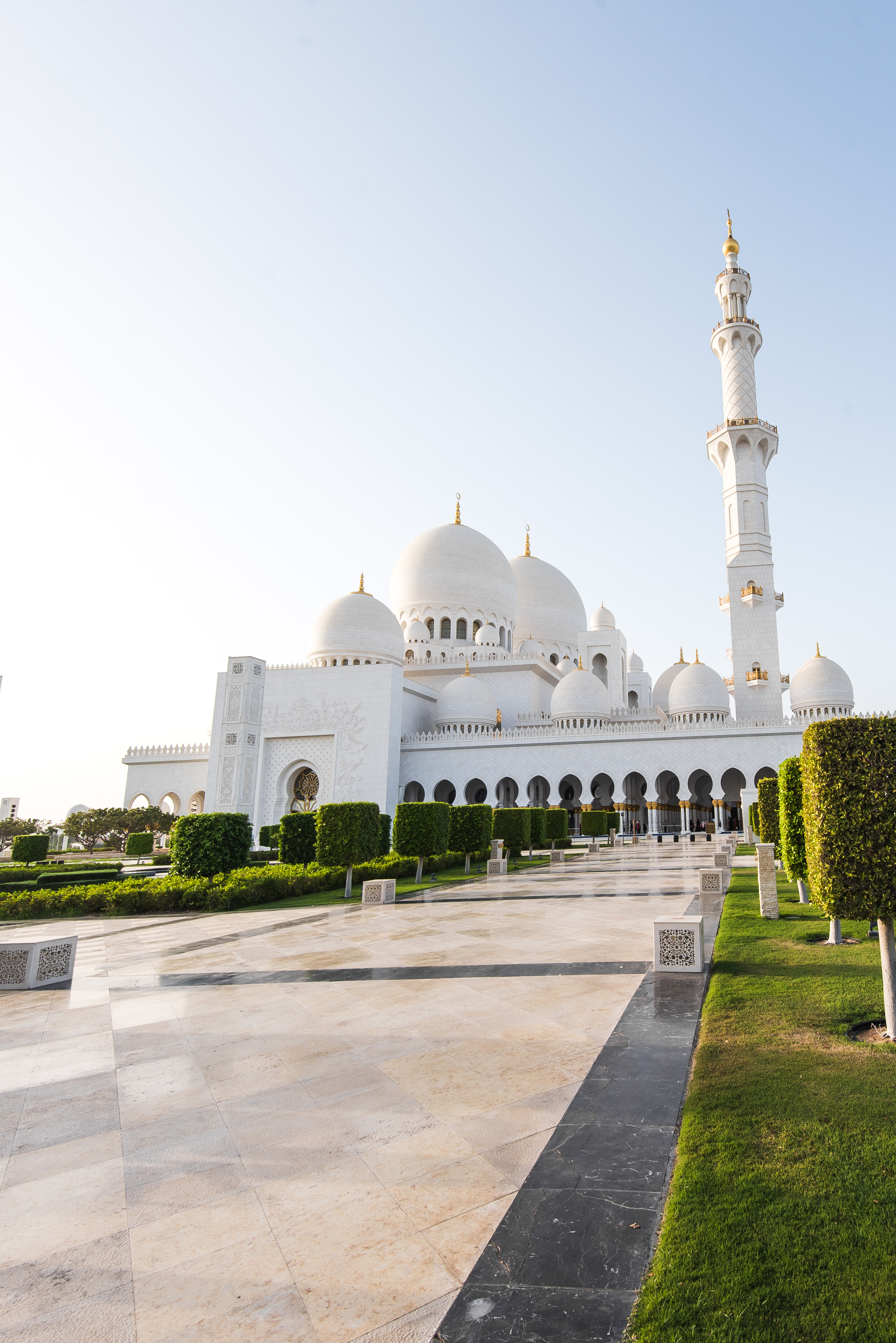 Yksi syy siihen miksi vietimme osan lomastamme Abu Dhabista oli se, että halusimme nähdä Sheikh Zayedin suurmoskeijan. Olin nähnyt paljon kuvia tästä massiivisesta rakennuksesta, mutta todellisuudessa se oli tuhat kertaa upeampi kuin kuvien kautta. Vierailimme siellä auringonlaskun aikaa ja voin lämmöllä suositella tätä ajankohtaa vierailulle. Ilma ei ollut liian kuuma ja mielettömän pehmeä luonnonvalo teki kokemuksesta entistä kauniimman. Halusimme myös odottaa illan hämärtymistä, sillä moskeija on upea myös valaistuna. Hotellihuoneestamme oli myös suora näkymä kyseiseen rakennukseen, joten saimme nauttia siitä oikeastaan koko kolmen päivän ajan!
Suurmoskeija on auki aamusta myöhään iltaan saakka ja sisäänpääsy on ilmainen, mutta kannattaa varautua turvatarkastukseen sekä pukeutua oikein, jolloin ei tarvitse lainata abayaa moskeijasta. Pukeutumisen suhteen (naisten kohdalla) ollaan todella tarkkoja ja oikeastaan koko vartalo pitää olla peitettynä sekä hiukset. Itse pukeuduin hihalliseen maksimekkoon, mutta koska mekossa oli aika suuret halkiot, puin alle vielä kevyet housut. Olin onneksi muistanut ottaa huivin mukaan, joten kietouduin vielä siihen ja pääsin sisään suoraan ilman laina-vaatteita. Vierailimme arki-iltana eikä turisteja ollut jonoihin asti. Tila on vielä niin suuri, että sinne saa kyllä mahtumaan isommankin joukon, mutta jos mahdollista, niin suosittelen arkipäivää vierailulle. Tämä paikka on ehdottomasti näkemisen arvoinen ja Dubaistakin kannattaa ajaa vaikka edes päiväksi Abi Dhabiin tämän moskeijan takia!
One reason we wanted to stay also in Abu Dhabi during our vacation was to see the Sheikh Zayed Grand Mosque. We had seen it many times in pictures, but it was even so much more impressive in real. The amazing architecture was just so beautiful and all the details inside were breathtaking. We decided to visit during sunset hours and it was a good choice, as we also got to see it with all the lights as it got darker. Definitely an experience we will never forget and I recommend everyone to visit this mosque if possible at some point in their life!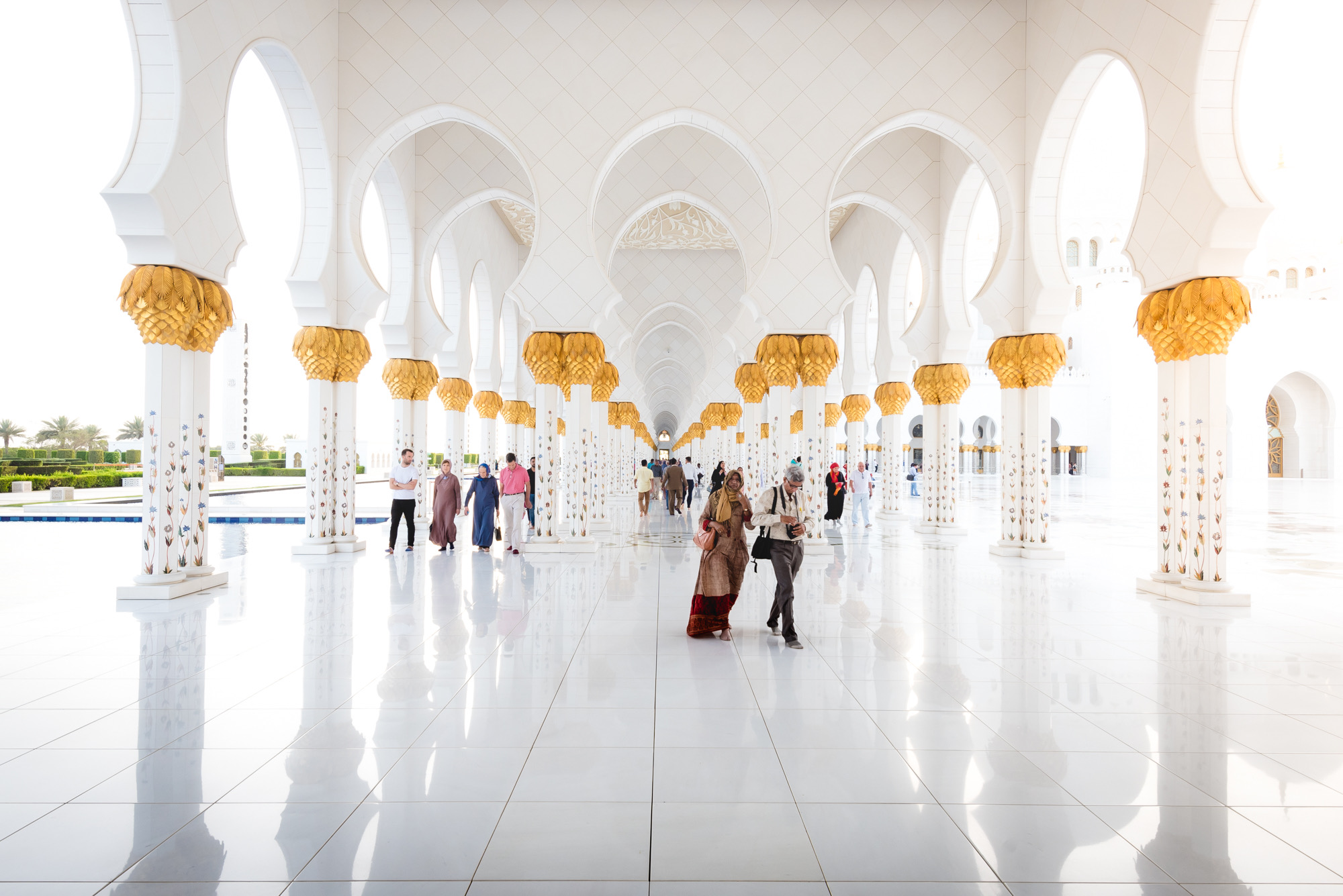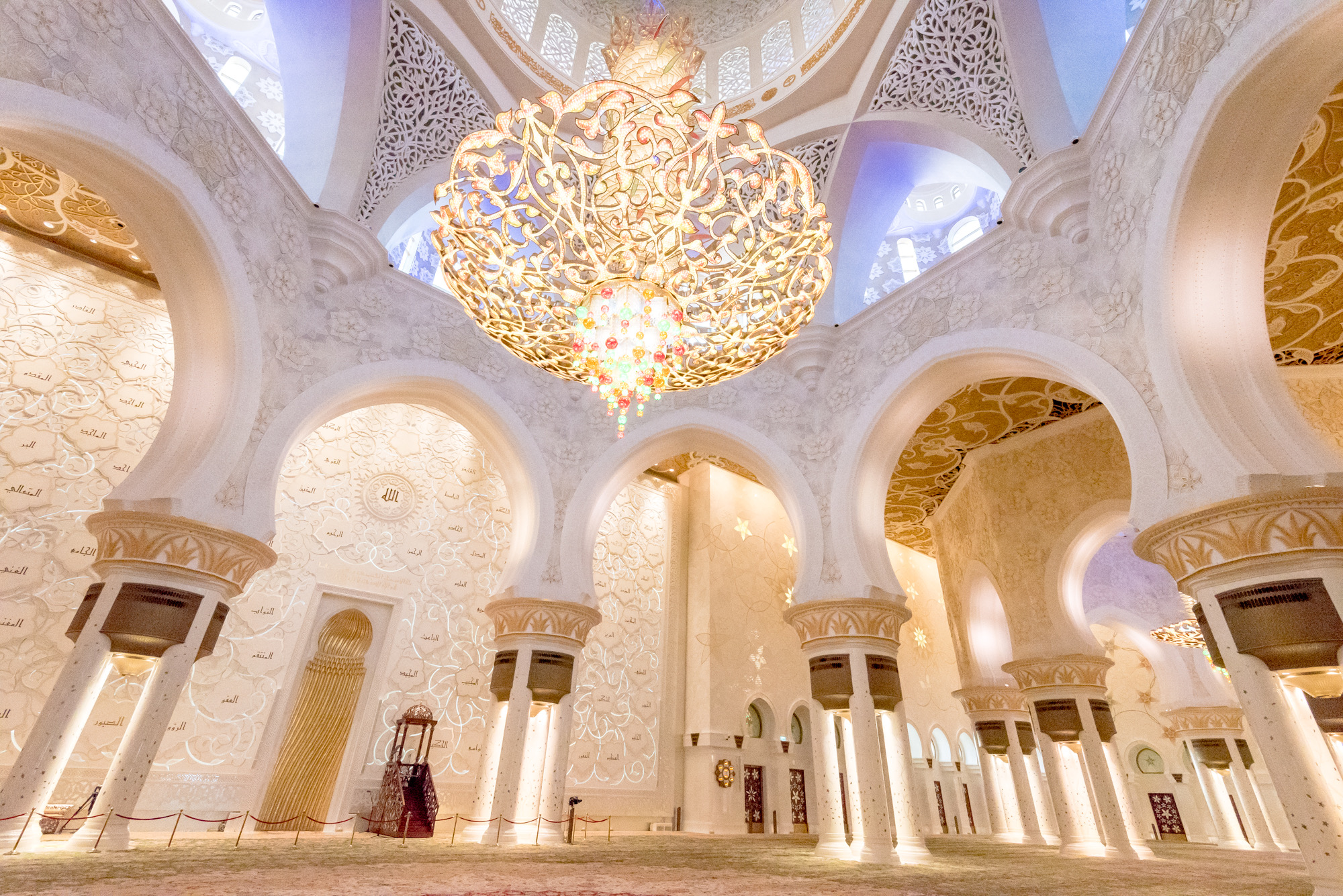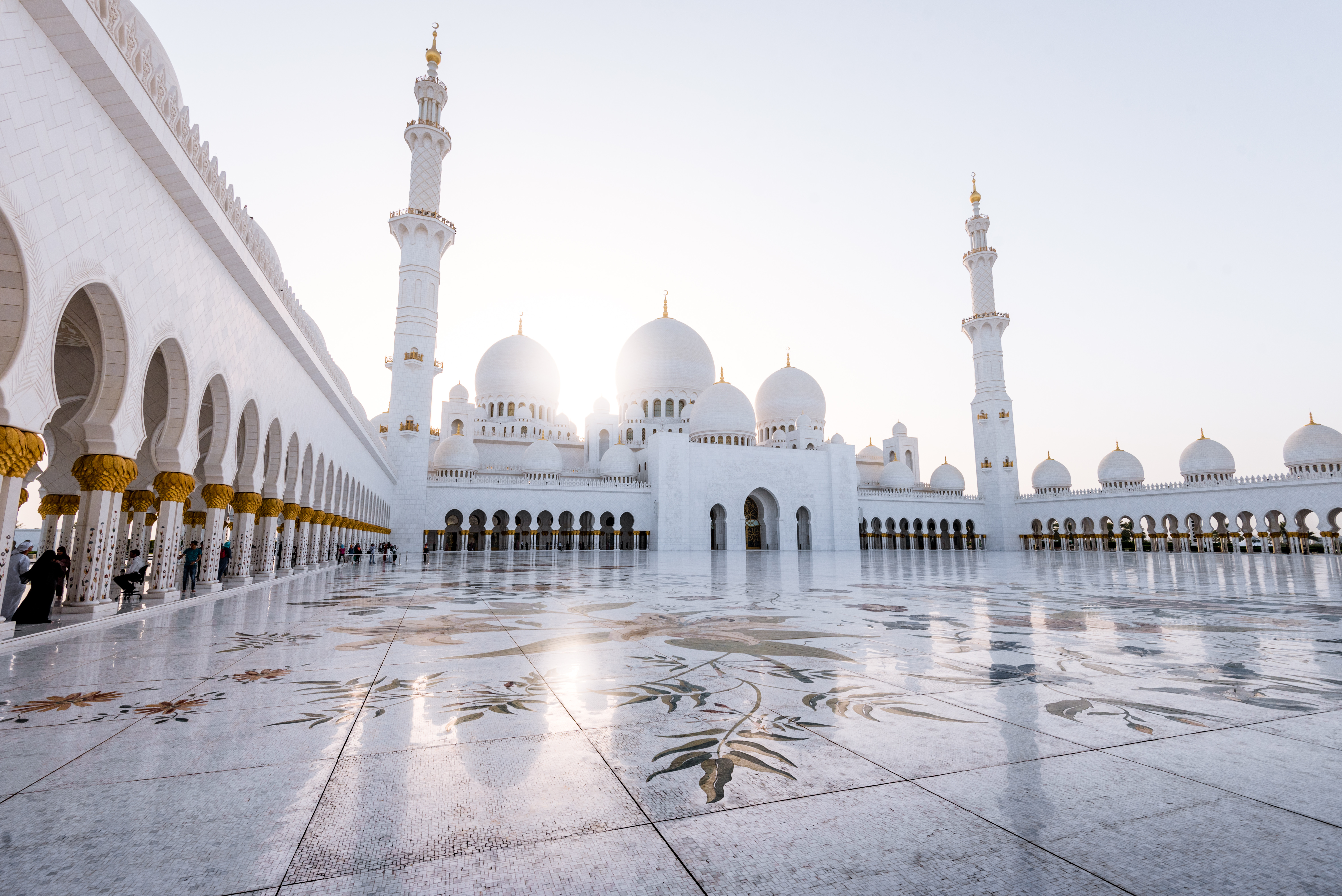 Photos/Thomas D.