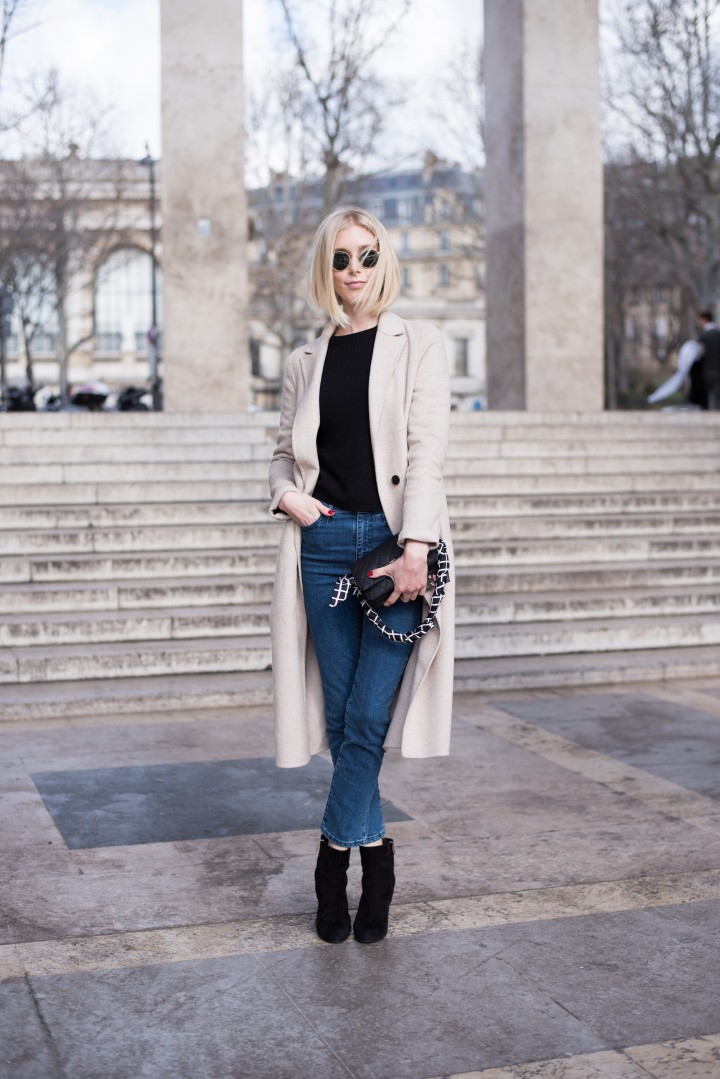 Ihana muodintäyteinen viikonloppu on siis takana, mutta palataan kuitenkin vielä Pariisin tunnelmiin ja sunnuntaiseen asuuni. Kuten näkyy, perus uniformulla taas mentiin. Ei ole farkkujen ja neuleen voittanutta komboa. Aina kun mietin, että mitä pukisin muotiviikoille, niin tulen aina siihen tulokseen, että juuri sen missä itselläni on hyvä olla. Olisi se sitten kuinka "tylsä asu" tahansa. Pariisissa näkyy muotiviikkojen aikana upeita ja aika erikoisiakin asuja, mutta osa pukeutuu herättääkseen huomiota, eikä välttämättä liiku vastaavissa asuissa "siviilissä". Monella on myös merkkien lainavaatteita päällään ja kevätmalliston asuissa poseeraaminen muutaman asteen lämpötiloissa vaatii jo omistautumista, heh. Muotiviikot on kyllä parasta aika istua kahviloissa tuntitolkulla tai käydä drinkeillä pintaliitopaikoissa (esim. Costesissa), sillä silloin Pariisi kuhisee tyylitaitureita.
Pakko myöntää, että Pariisia tuli hieman ikävä tämän viikonlopun aikana. Olin unohtanut miten tyylikkäitä ihmisiä Pariisissa onkaan (luulo siitä, että kaikki ranskalaiset ovat tyylikkäitä on suuri harha) ja kuinka kansainvälinen kaupunki se loppupeleissä on. Kansainvälisyyttä ja on ehkä eniten ikävä. En kuitenkaan kaipaa sinne asumaan (siitä on ihan tarpeeksi kokemusta), mutta viikonloppu kerran kuussa tekisi varmasti hyvää. Ja itselläni on mahdollisuus mennä sinne vaikka joka perjantai, joten ei tässä paljon ikävää kannata potea, heh.
So the fashion filled weekend is long gone, but let's get back to one of my fashion week looks. As you can see, I chose to wear something very casual and comfortable. I'm always thinking if I should wear something crazy and out of the box, since it's fashion week, but why would I? My style is simple and I'm okay with that. So the usual jeans + knit combo was my choice. I absolutely love this black cashmere cropped knit from Andiata, as the length is perfect to be worn with high-waisted jeans.
I have to admit I started missing living in Paris just a bit. I just love the international vibe, the fashion and the architecture there. Not enough to move back, but I think I need to visit this beautiful city more often. In the end I'm just a one hour train ride away, so I can go there every week if I want to, heh!
Enjoy your day everyone!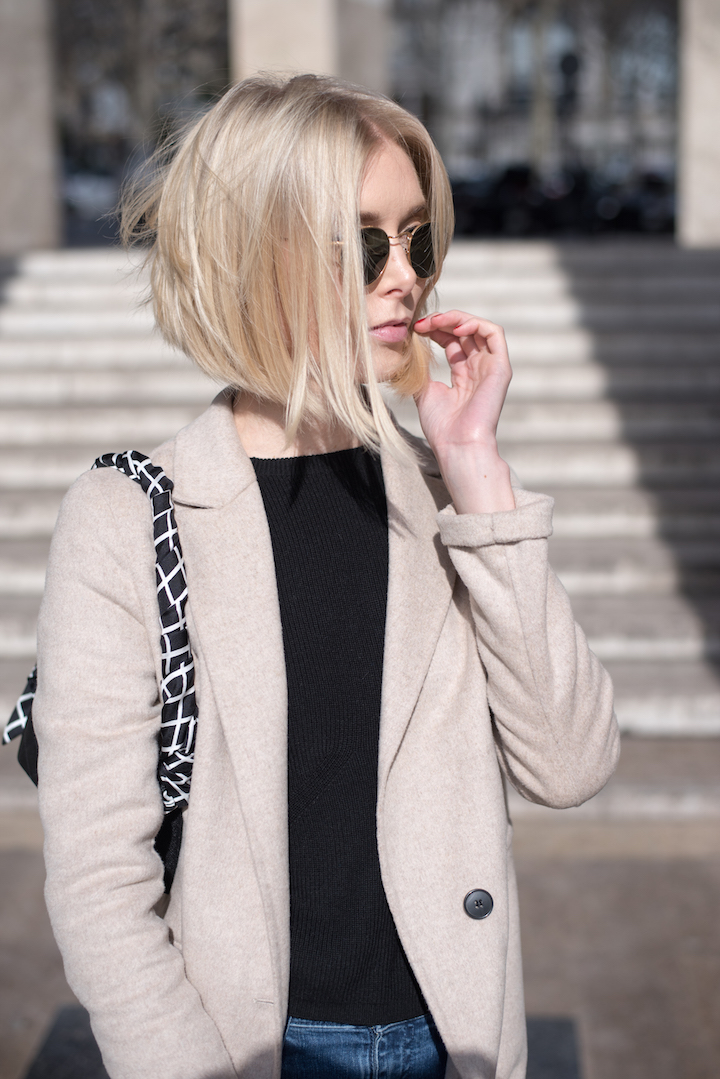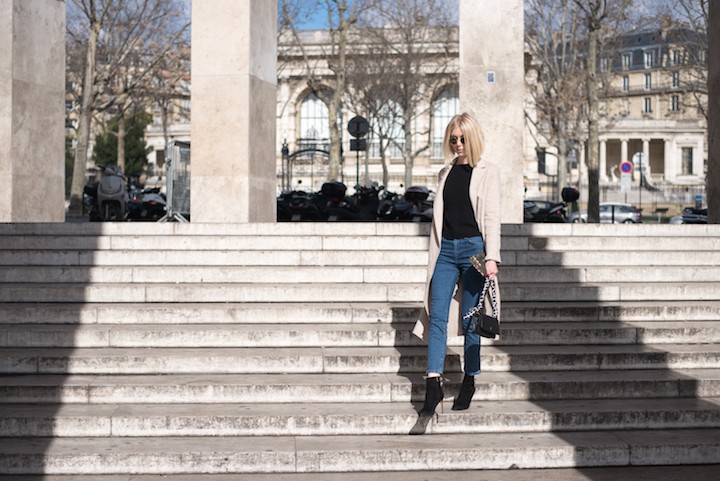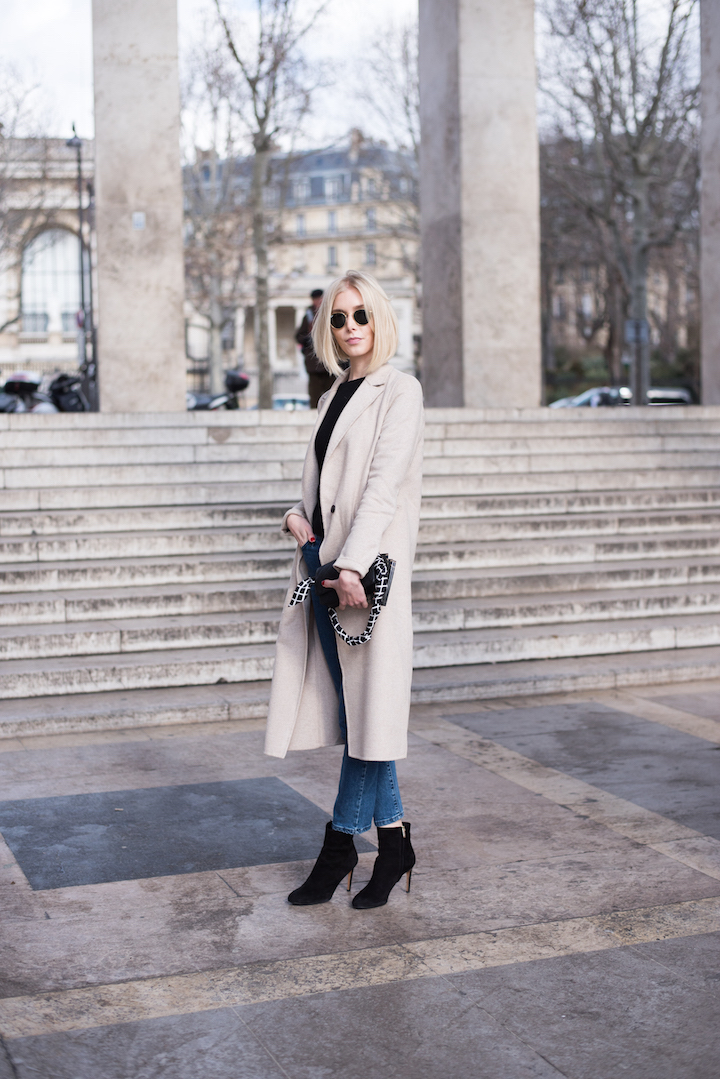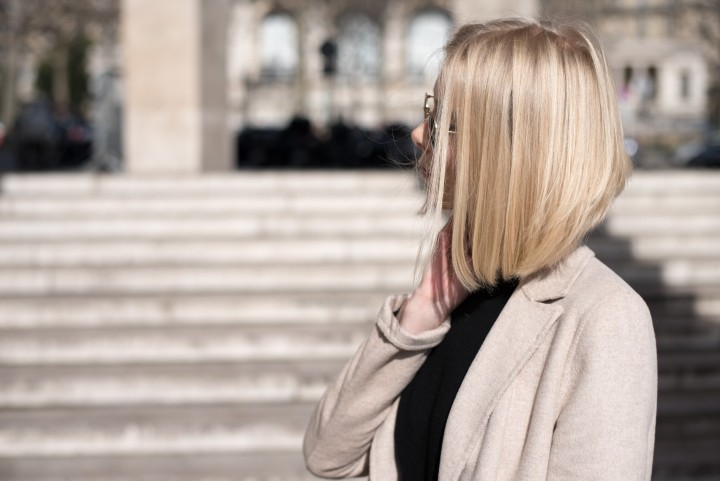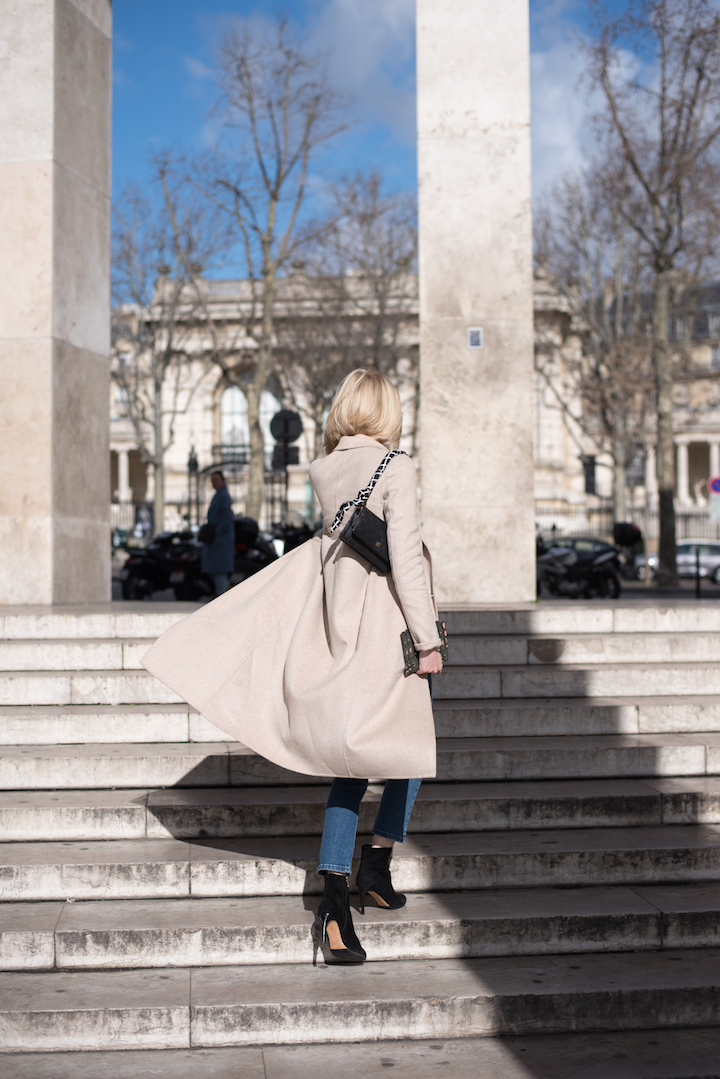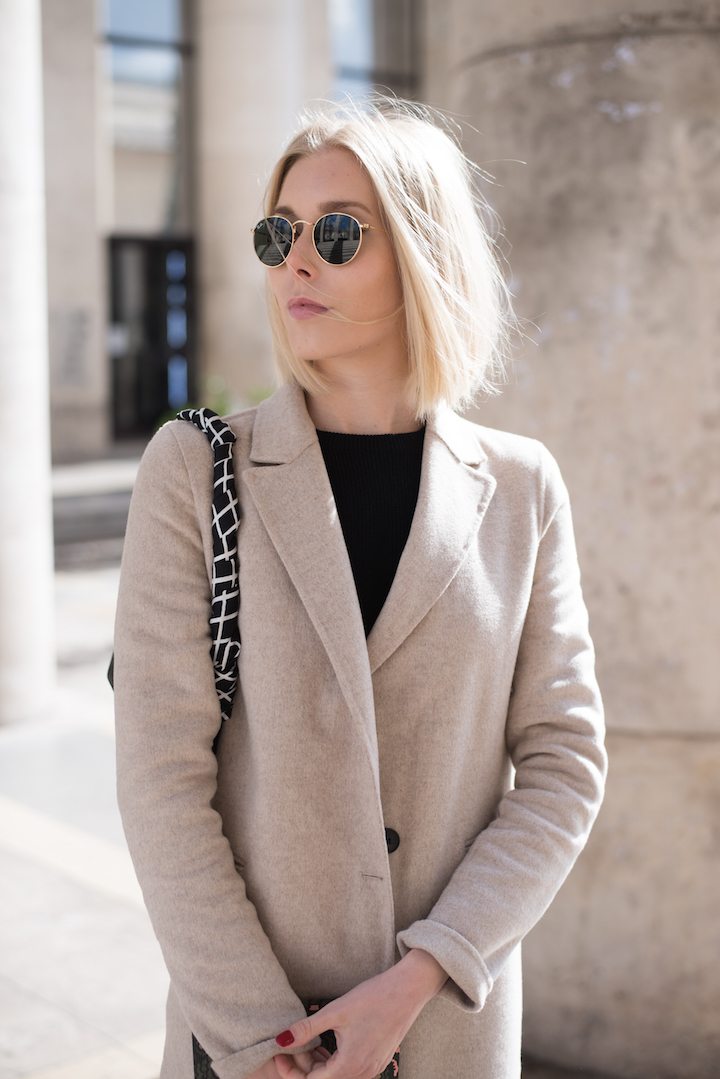 Coat / Zara (similar here*)
Cashmere knit / Andiata*
Jeans / Mango (here*)
Silk scarf / Marimekko (here*)
Boots / & Other Stories
Bag / Chanel
*Commercial links / Gifted.