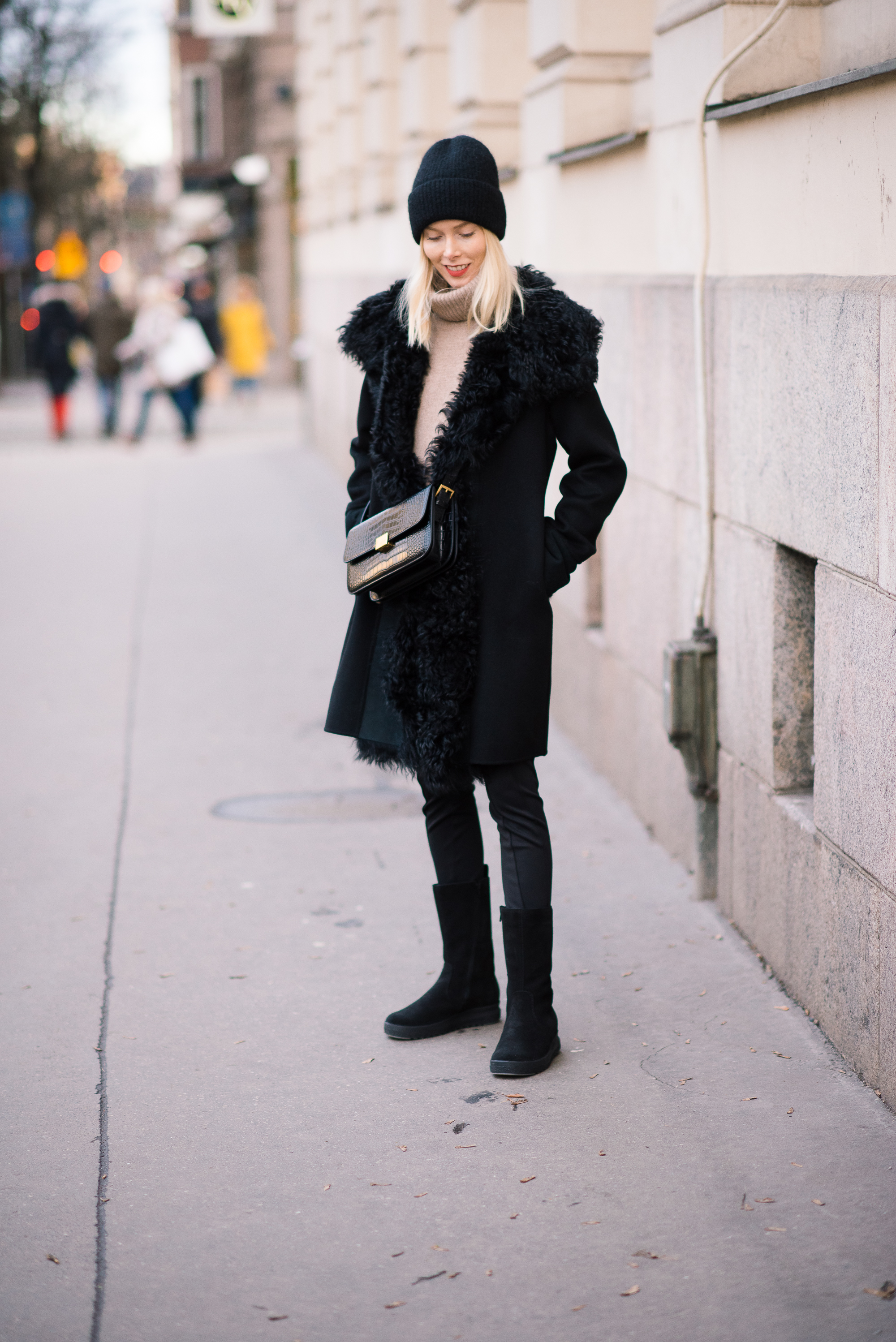 Talvi ei ole kunnolla edes saapunut, mutta jos kinokset yllättävät nyt alkuvuodesta niin kaapista löytyy täydelliset kengät lumiseen maisemaan. Pomar on kotimainen yritys ja heiltä löytyy etenkin pohjoiseen säähän erinomaisia talvikenkiä. Nämä UTU-bootsit ovat mokkanahkaa ja sisältä löytyy mitä lämpimin lampaankarvavuori. Pohjat ovat myös erittäin tukevat ja tehty pitämään hyvin liukkaalla ilmalla. Kengät on siis nimenomaan luotu näihin olosuhteisiin ja ne muuten löytyvät nyt alennuksessa Pomarin omassa verkkokaupassa täältä! Saa nähdä iskeekö kunnon talvi vielä jossain vaiheessa (pahoin pelkään, että kyllä), mutta näillä bootseilla ei tarvitse siitäkään huolehtia.
Tässä asussa näkyy muuten myös tämä The Curatedin täydellinen laukku, josta postasinkin jo aikaisemmin. Se on kyllä kaikin puolin täydellinen! Mielestäni sopiva niin arkeen kuin juhlaankin.
Ihanaa viikonloppua!
Coat / Andiata
Knit / Zara
Leggings / H&M
Bag / The Curated*
Boots / Pomar UTU*
*Gifted/Commercial links.