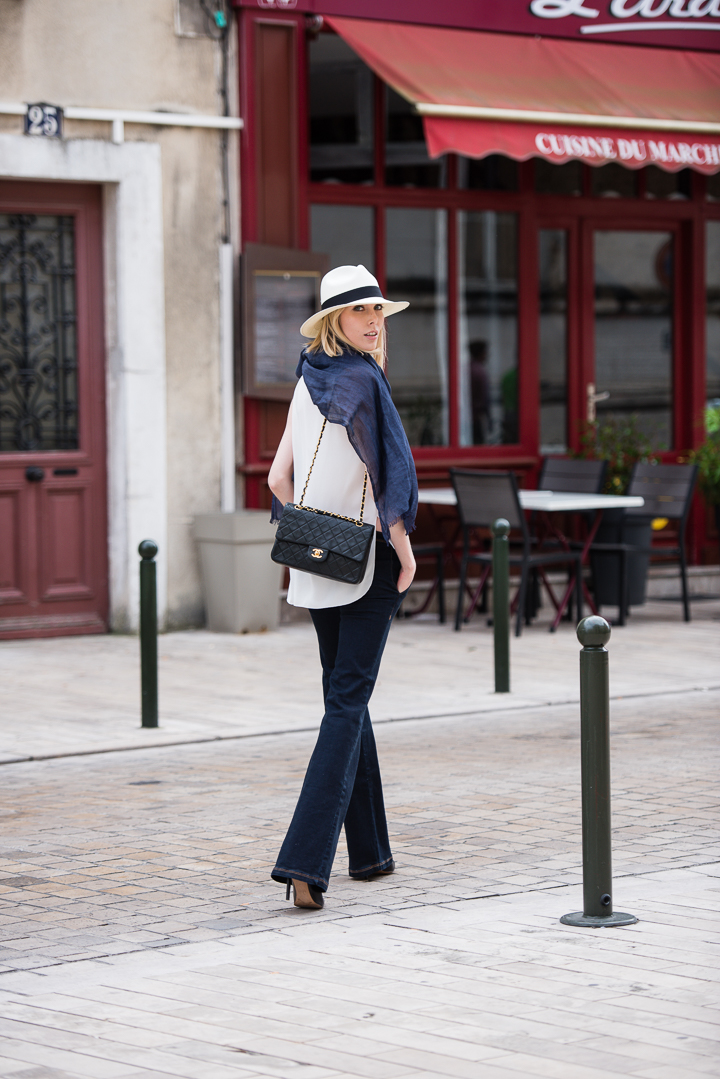 Taidan kyllä olla maailman surkein muotibloggari tähän aikaan vuodesta, sillä käytän valehtelematta samoja asuja viikosta toiseen (puhumattakaan landen "upeista" asukokonaisuuksista, heh). Balmuirin musta pellavahuivi on roikkunut kaulassani alkukesän ja nyt väri on vain vaihtunut siniseen. Muuten asuni ovat kutakuinkin samoja. Onneksi kuitenkin nämä huivit muuttivat kaappiini, sillä niillä saa ilmettä mihin tahansa asuun, jopa sihen perus farkut+pellavapaita uniformuuni. Juuri tämän takia rakastan käyttää asusteita (etenkin huiveja ja hattuja), sillä ne kyllä pelastavat tällaisen laiskan kesäpukeutujan täysin.
Balmuirin panamahattu on myös pysynyt päässäni lähes koko kesän (en kyllä raaskinut kuljettaa sitä mukanani Suomeen, etten vain tuhoaisi sitä), mutta Ranskan helteissä se oli ykkösvalintani. Poikaystävänikin mieltyi tuohon hattuun niin paljon, että laittoi sen tilaukseen. Hän yritti sovitella omaani, mutta kun oma pääni on nupinneulan kokoinen ja hänen omansa jättiläinen, niin voitte kuvitella, että omani ei mahtunut hänelle mitenkään päin. Nyt vain toivomme, että koko XL on tarpeeksi suuri hänen päähänsä, heh…
Mutta miten odotankaan syksyn uutuuksia ja myös oman vaatekaappini ihanuuksien kaivamista taas esille. Suosittelen käymään läpi oman vaatevarastonsa aina sesongin vaihtuessa, jotta saa paremman käsityksen siitä mitä tarvitsisi (jos yhtään mitään). Muuten olen suhteellisen järkevä ostaja, mutta syksyllä siitäkin tulee vaikeampaa kun kaupoissa lähes kaikki tuntuu houkuttelevalta. Täytyy vain yrittää pitää järki menossa mukana…Ihanaa viikonloppua kaikille!
During summer, I think I'm the worst fashion blogger out there. Simply, because I tend to wear the same look over and over again, heh. And let's not even talk about my summerhouse attire (you wouldn't believe it). I've been wearing summer scarfs a lot and besides my black linen one from Balmuir, now I have this blue one as well. Thank god for summer accessories, because they really have saved my outfits this year. They even make my usual jeans + linen shirt look way better.
Despite having beautiful summer accessories, I can't wait for all the Fall items. Thick cashmere scarfs and beanies…yes, I'm ready. Have a great weekend everyone!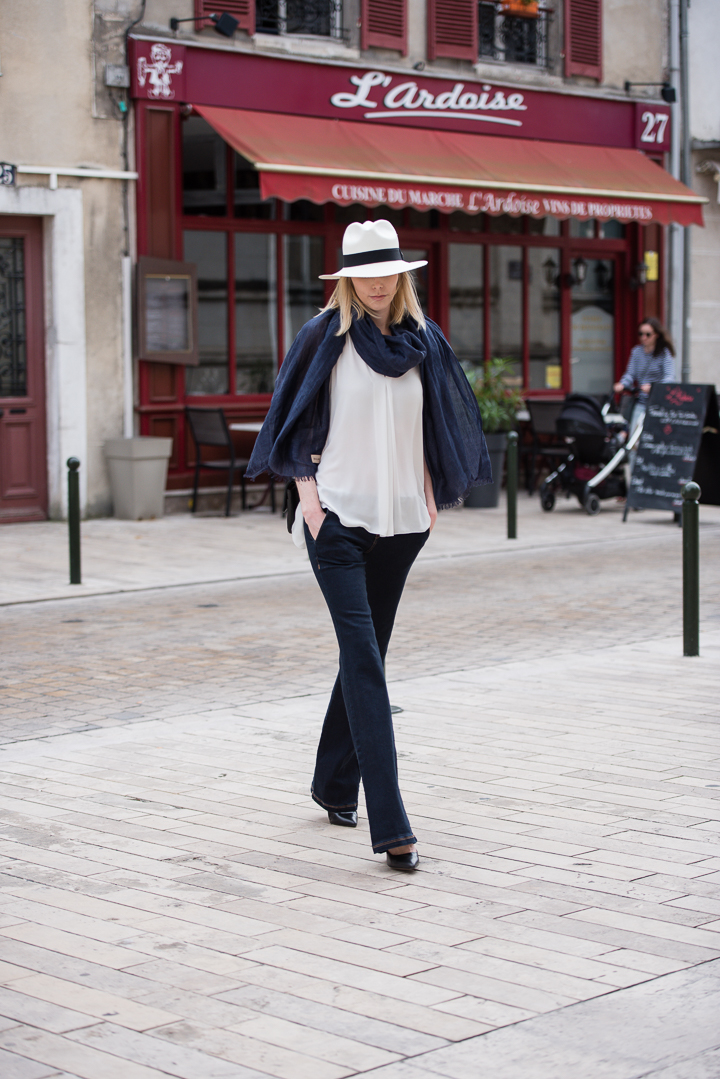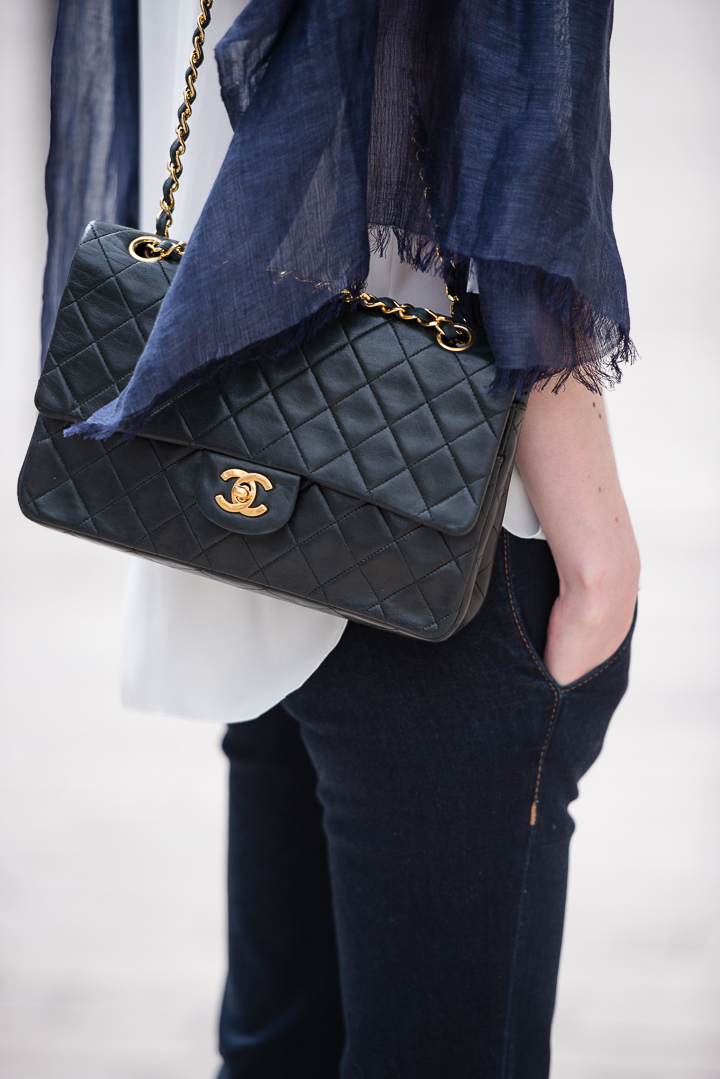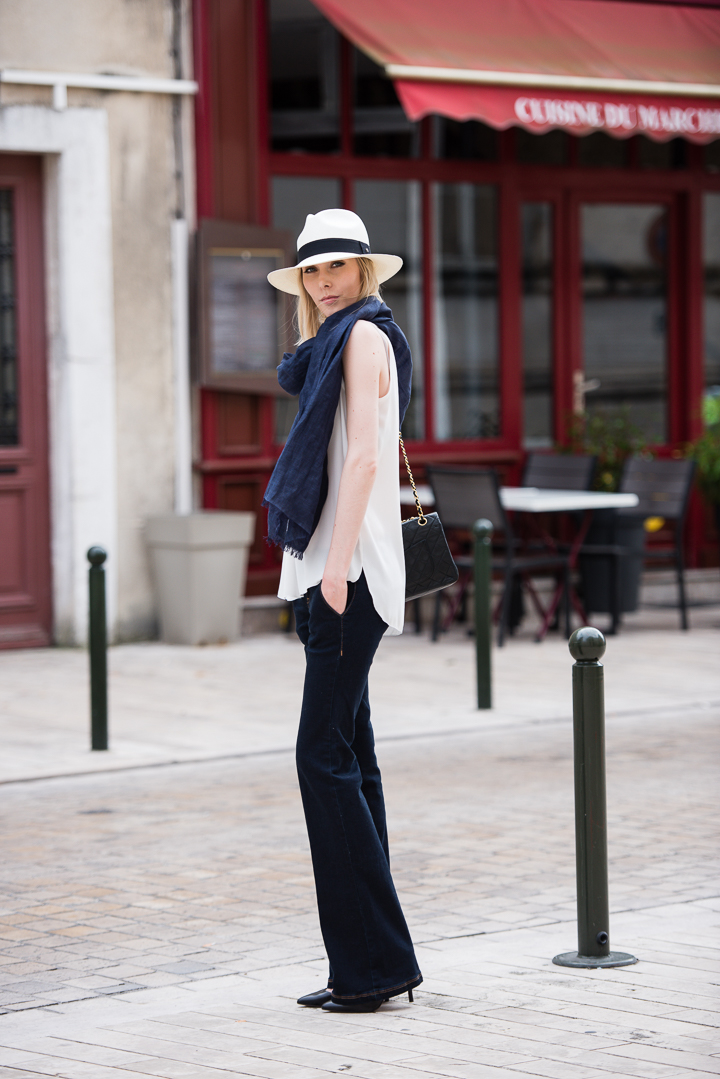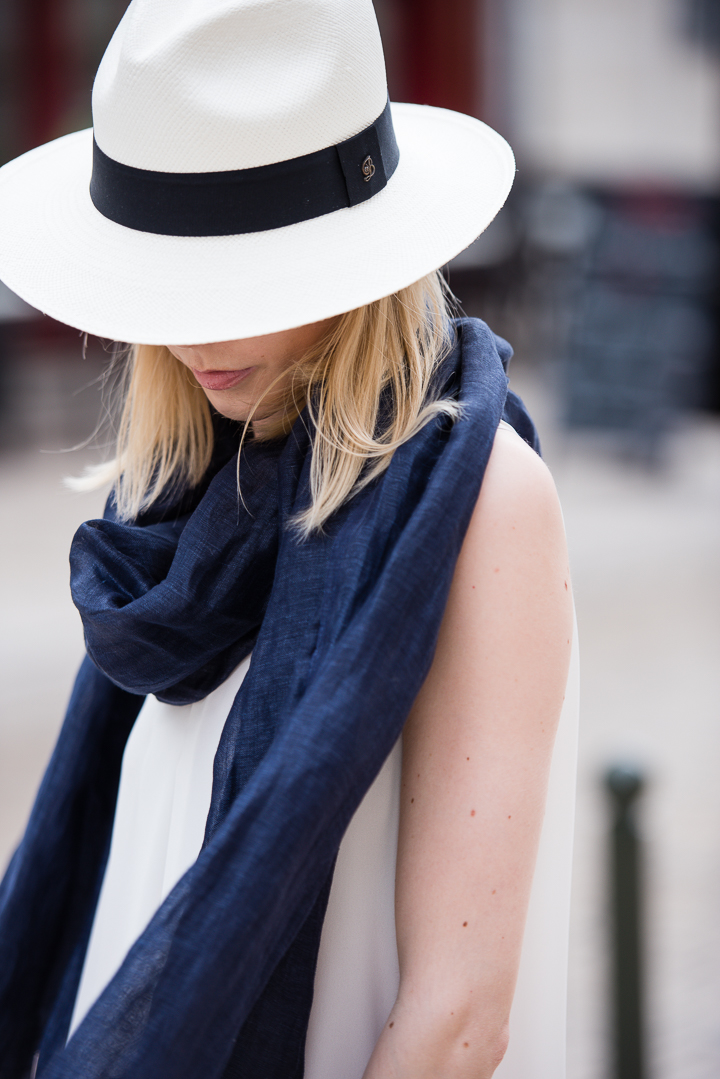 Hat / Balmuir*
Scarf / Balmuir*
Blouse / Andiata (similar here*)
Jeans / Mango (similar here*)
Heels / Zara (similar here*)
Bag / Chanel
*Gifted/Commercial links.