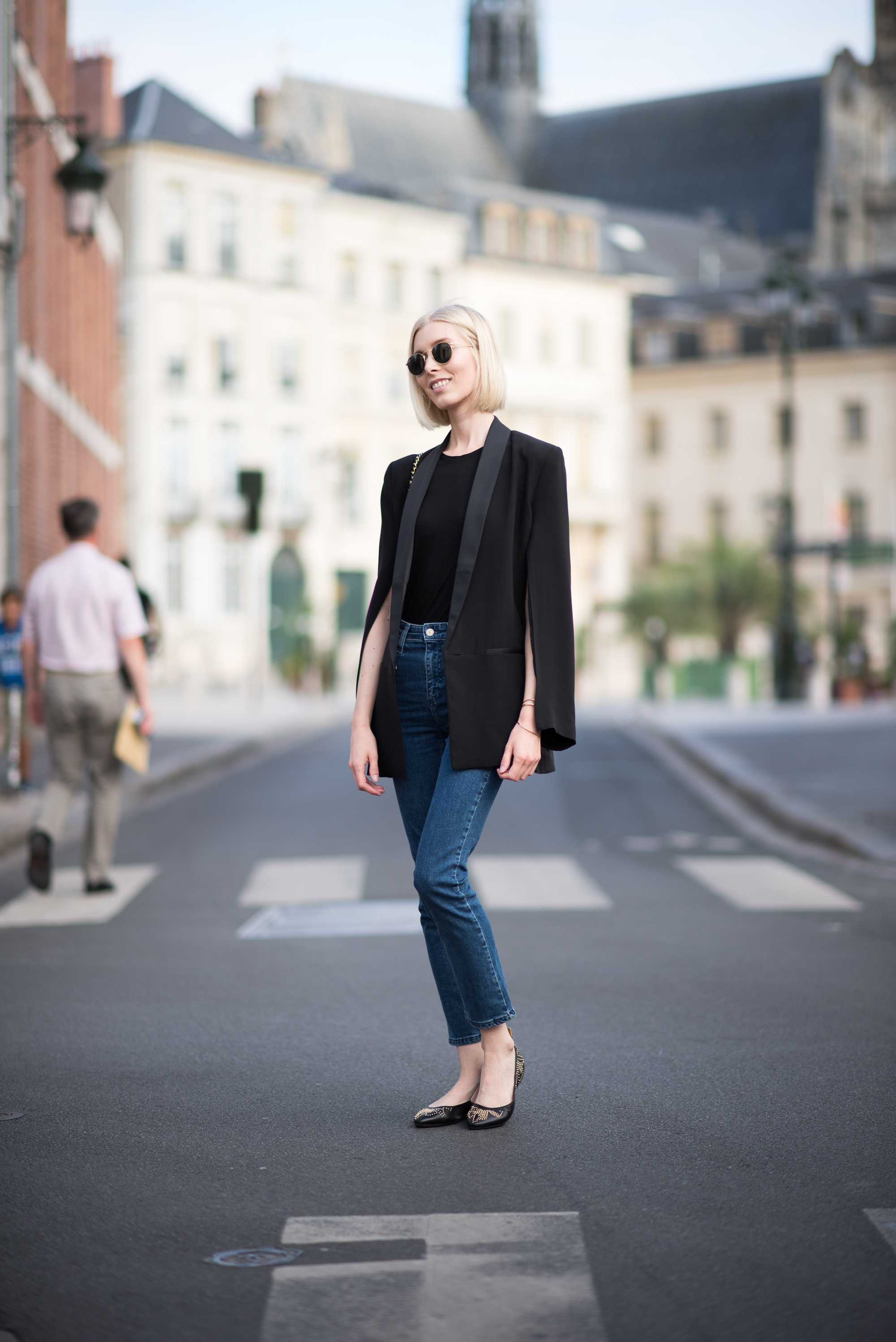 Eilinen oli ensimmäinen päivä kotona pitkästä aikaa ja sehän meni asioita hoidellessa ja kotia puunatessa. Pyykkikoria tuli myös tyhjennettyä huolella (kiitos poikaystäväni, joka jätti sen täyteen lähtiessään kolmen viikon lomalle. Miehet, heh!). Kävin myös rankalla kädellä vaatekaappini sisältöä läpi ja laitan tavaraa hiljalleen myyntiin. Eilen sain jo muutaman jutun FB-kirppiksille, mutta muita ajattelin laittaa Huuto.nettiin.
Eilen illalla ehdin kuitenkin katsastaa uunituoreen Ikean täällä Orléansissa ja nappasimme nämä asukuvat samalla. En ymmärrä miten ihminen voi olla näin innoissaan Ikeasta, mutta siellä tulee niin kotoisa olo, että koti-ikävän iskiessä tiedän mihin suuntaan. Puhumattakaan siitä, että heidän lihapullansa (+ Daim kakut) ovat aina ulottuvilla. Parasta!
Eilen vedin päälleni tämän silkkibleiserin ja muutenhan asu on taas niin peruskauraa kun olla ja voi. Kiireessä pukeudun lähes aina mustaan, koska silloin ei voi mennä pieleen. Tuntuupa muuten hyvältä saada taas koko vaatekaapin sisältö käyttööni! On huomattavasti mukavampi pukeutua kun kaapista löytyy vähän muutakin, kuin ne samat vaatteet mitkä on tullut kaivettua matkalaukusta jo kuukauden ajan. Tänään yritän saada kuvattua myyntiin meneviä juttuja ja ilmoitan täällä kun saan ne laitettua nettiin. Ihanaa päivää kaikille!
Yesterday was the first day at home since a long time, which meant taking care of many things and doing exciting things such as the laundry. I also went through my closet and picked some items, which I'm going to sell. I'll let you know when I get them online!
Yesterday evening we drove to the newly opened Ikea in Orléans and took these outfit pictures on the way there. I'm a little confused about how excited I am to see Ikea opening here, but I really love this store. It takes me one step closer to my home country of Finland and luckily the Swedish food is very similar to ours, so from now on you can find me grocery shopping in Ikea! And if you haven't tried the Daim cake, do that now. It's the best thing ever!
So what I wore last evening was this silk blazer look. Very simple and when I'm in a rush to get dressed, I always go for black. Works every time or what do you think? Have a great day everyone!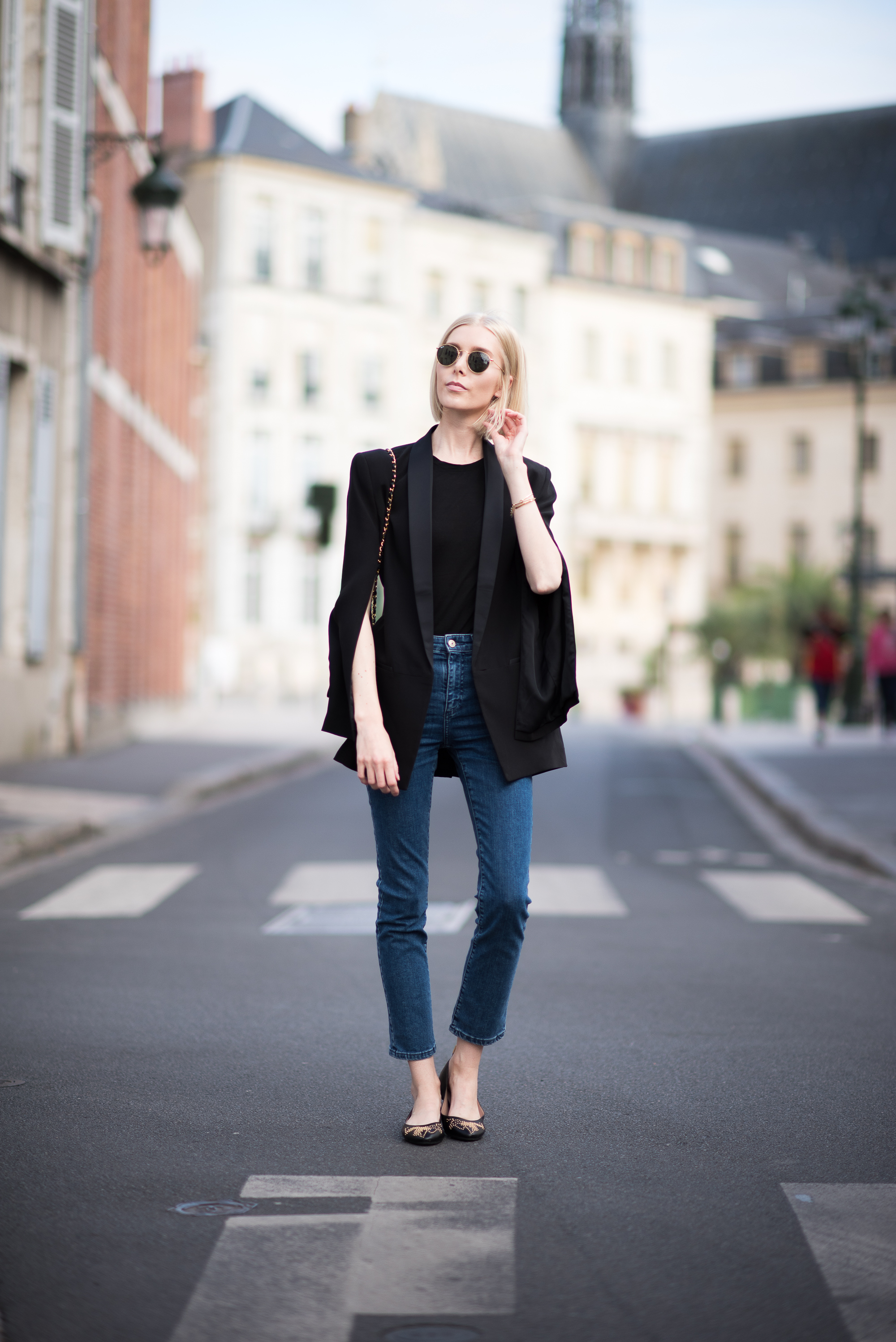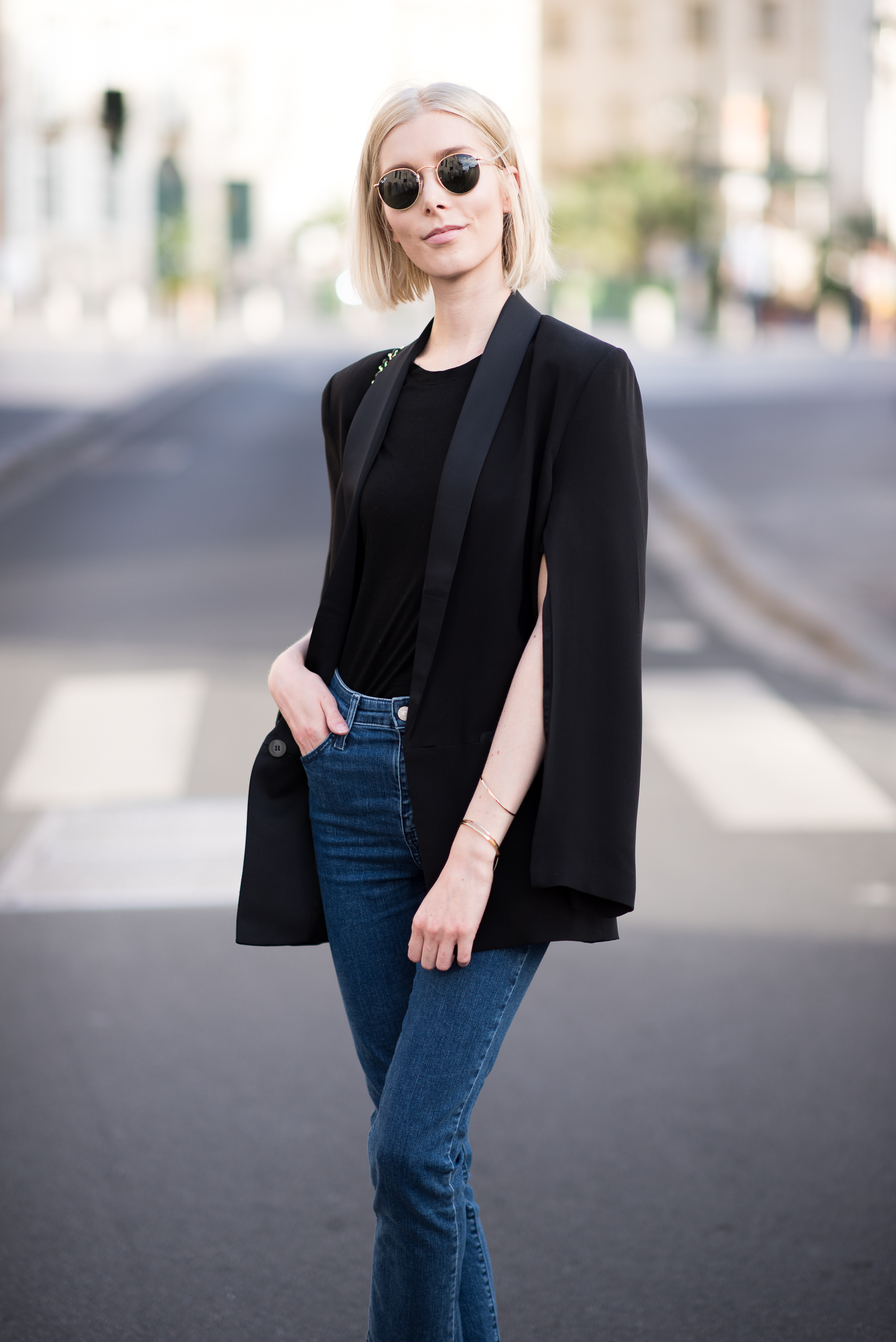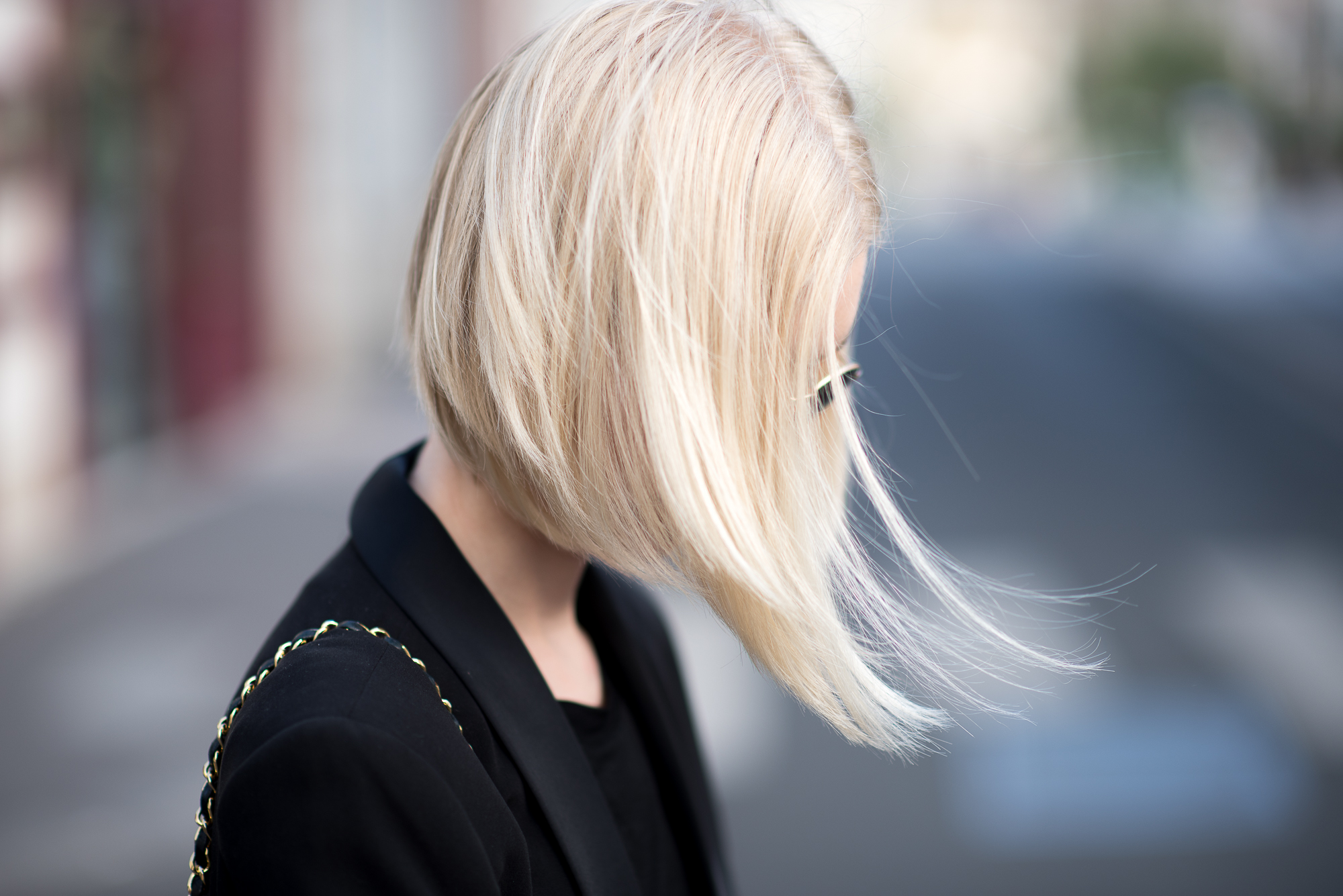 Silk blazer / H&M
Jeans / Mango
T-shirt / H&M
Shoes / Chloé
Bag / Chanel
Bracelets / Saint Laurent and & Other Stories