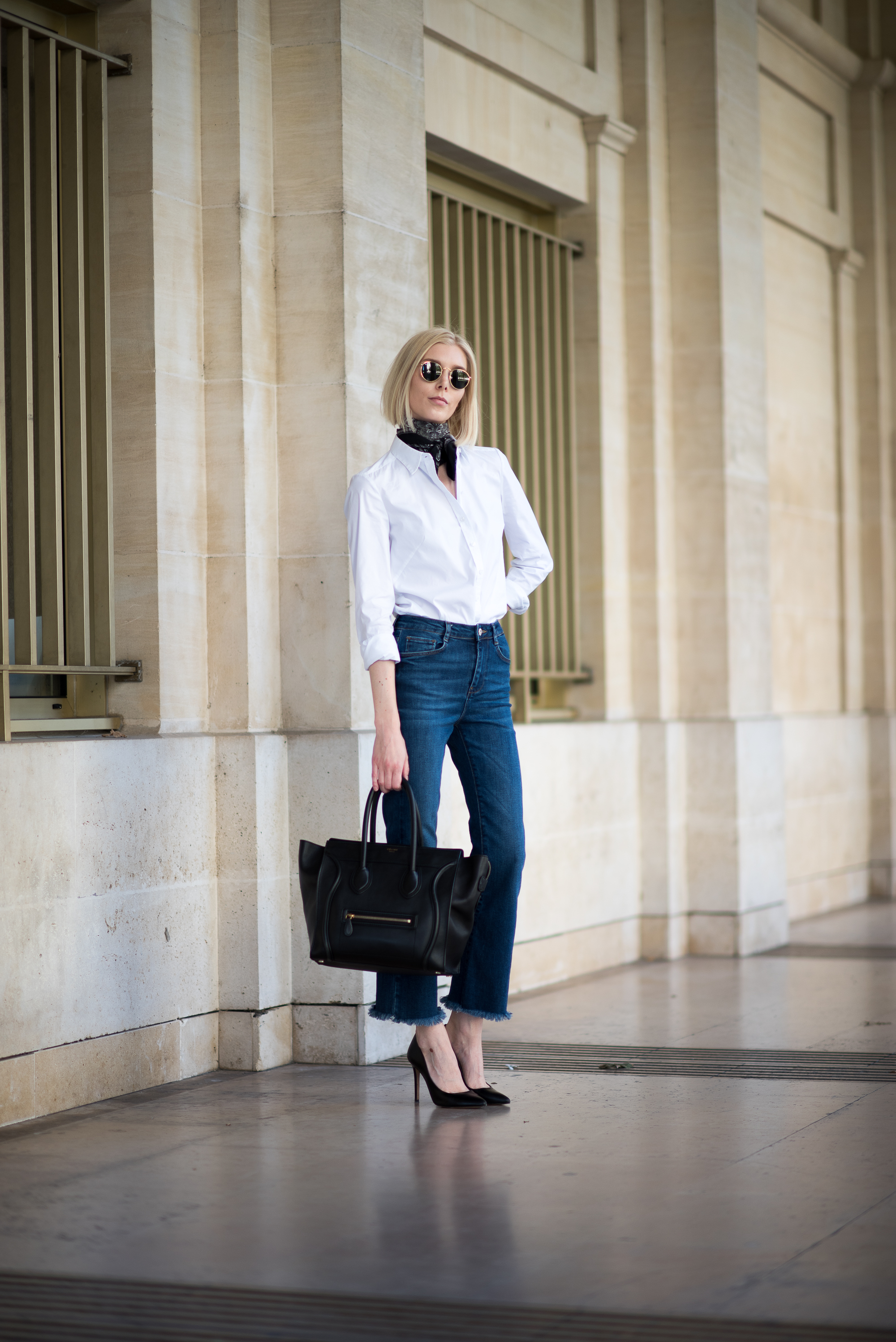 Valkoinen kauluspaita on yksi niistä ikuisista klassikoista, joka on aina tyylikäs ja varma valinta. Itse käytän kauluspaitoja lähinnä kausittain ja tällä hetkellä tämä kausi on täysillä päällä. Yksinkertainen kauluspaita on itse asiassa yksi monikäyttöisimmistä vaatteista. Se menee yhtä hyvin arjessa, töissä, kuin juhlassakin. Suosittelen siis satsaamaan laadukkaaseen yksilöön, joka palvelee vuodesta toiseen. Kotimaisilta merkeiltä voin suositella Andiataa ja ranskalaisilta merkeiltä Alain Figare:ta.
Muotiviikko-sirkus on taas käynnistynyt New Yorkissa ja seuraavaksi siirrytään Eurooppaan. Eniten odotan Pariisin muotiviikkoja, sillä lempimerkkini esittelevät mallistonsa aina siellä. Pakko kyllä myöntää, että vaikka muodista olenkin kiinnostunut, niin jokaista näytöstä en katso silmä kovana. Tarkastan malliston aina jälkikäteen muutaman merkin kohdalla, joiden tiedän antavan inspiraatiota omaan yksinkertaiseen tyyliini. Koen muutenkin, että esim. Pariisin kaduilta saa eniten inspiraatiota aivan normaalina viikkona, sillä muotiviikot sekoittavat aina pakkaa ja moni yrittää enemmänkin erottua tyylillään joukosta  (mikä on ihan ymmärrettävää), sen sijaan, että käyttäisivät niitä arkisia kokoonpanoja, joista saan itse eniten irti. Tosin se hulluus ja meininki ovat kyllä kokemuksen arvoisia! Etenkin pintaliitopaikoissa ei ikinä tiedä kenet saa vierustoverikseen…
Huomenna saan kuitenkin vielä nauttia "rauhallisesta" Pariisista, ennen kuin muotikansa vaeltaa sinne. Reissua voi seurata kätevästi Snapin kautta (styleplaza). Hyvää alkanutta viikkoa kaikille!
A white basic shirt is an eternal classic. I wear them all year around and lately I've been wearing my favorite from Andiata more than usual.

As you know, the fashion week craziness has started in New York and afterwards the fashion crowd make their way to Europe. My favorite shows will be held in Paris and as much as I love fashion, I think that during fashion week the vibe and atmosphere are the most interesting things. I remember last year having lunch at Hotel Costes and two supermodels were sitting at the next table. Something that doesn't happen all the time when I'm in Paris!
Tomorrow I'll be going back to this beautiful city and you can follow my day through Snapchat (styleplaza). Have a great start to this new week!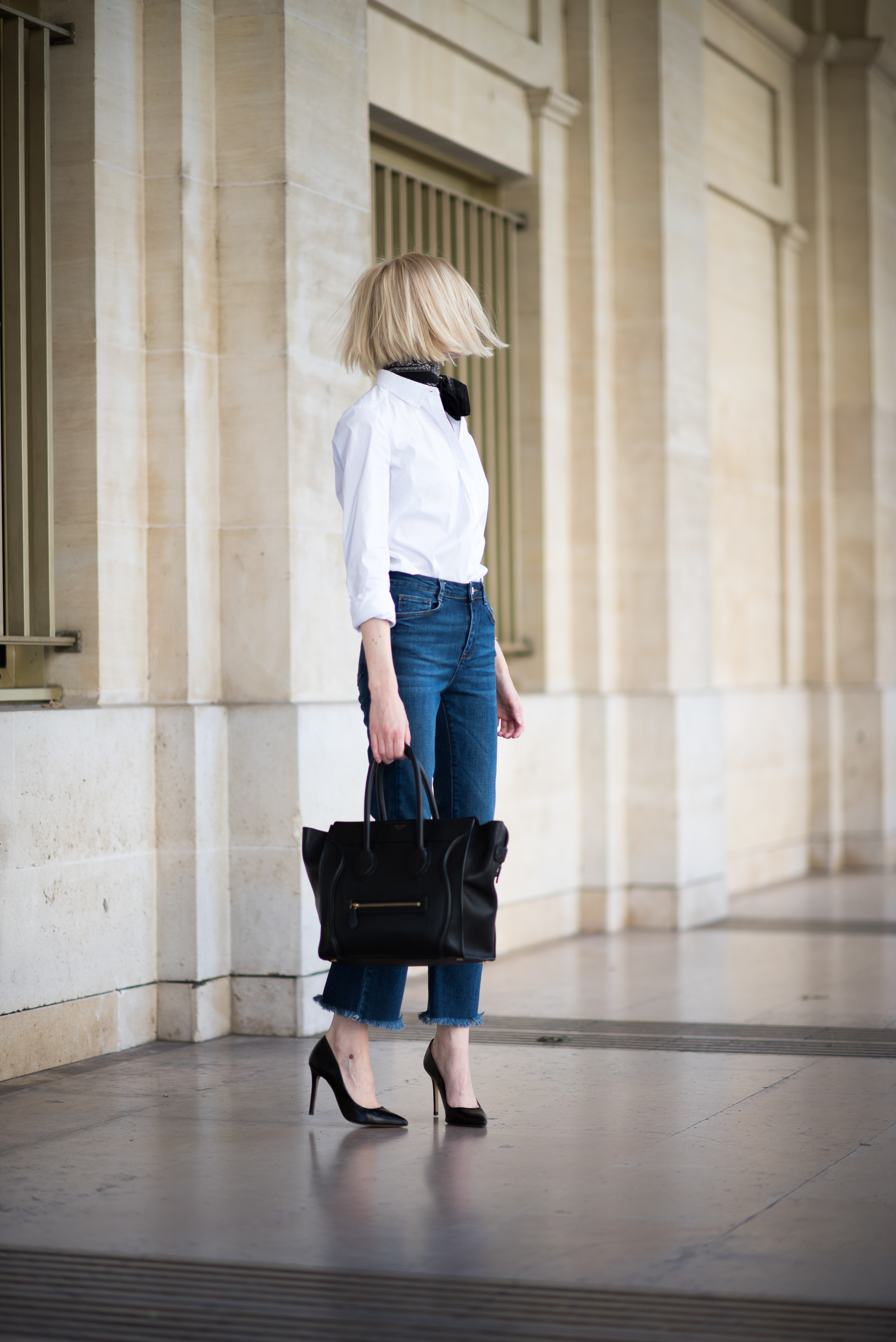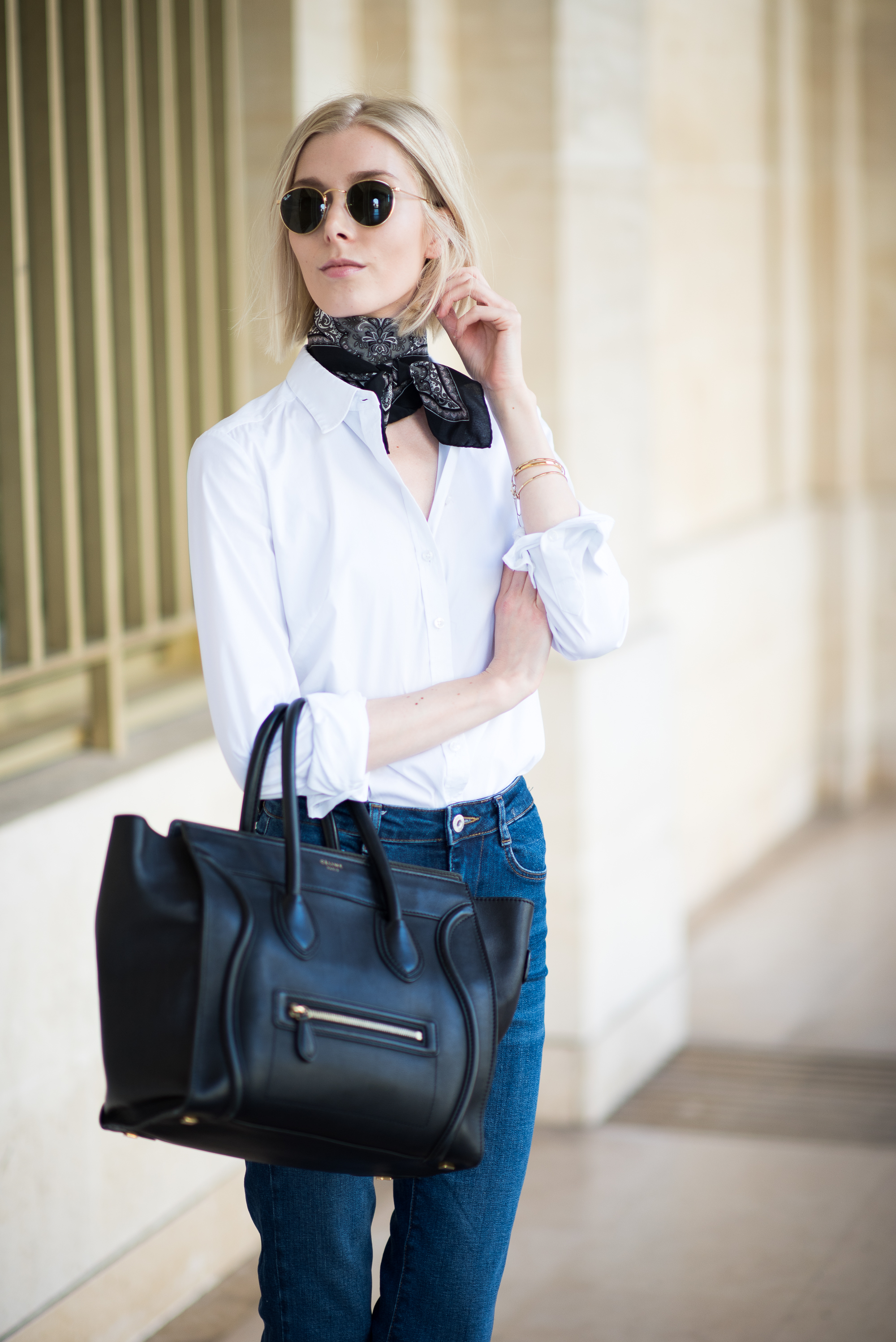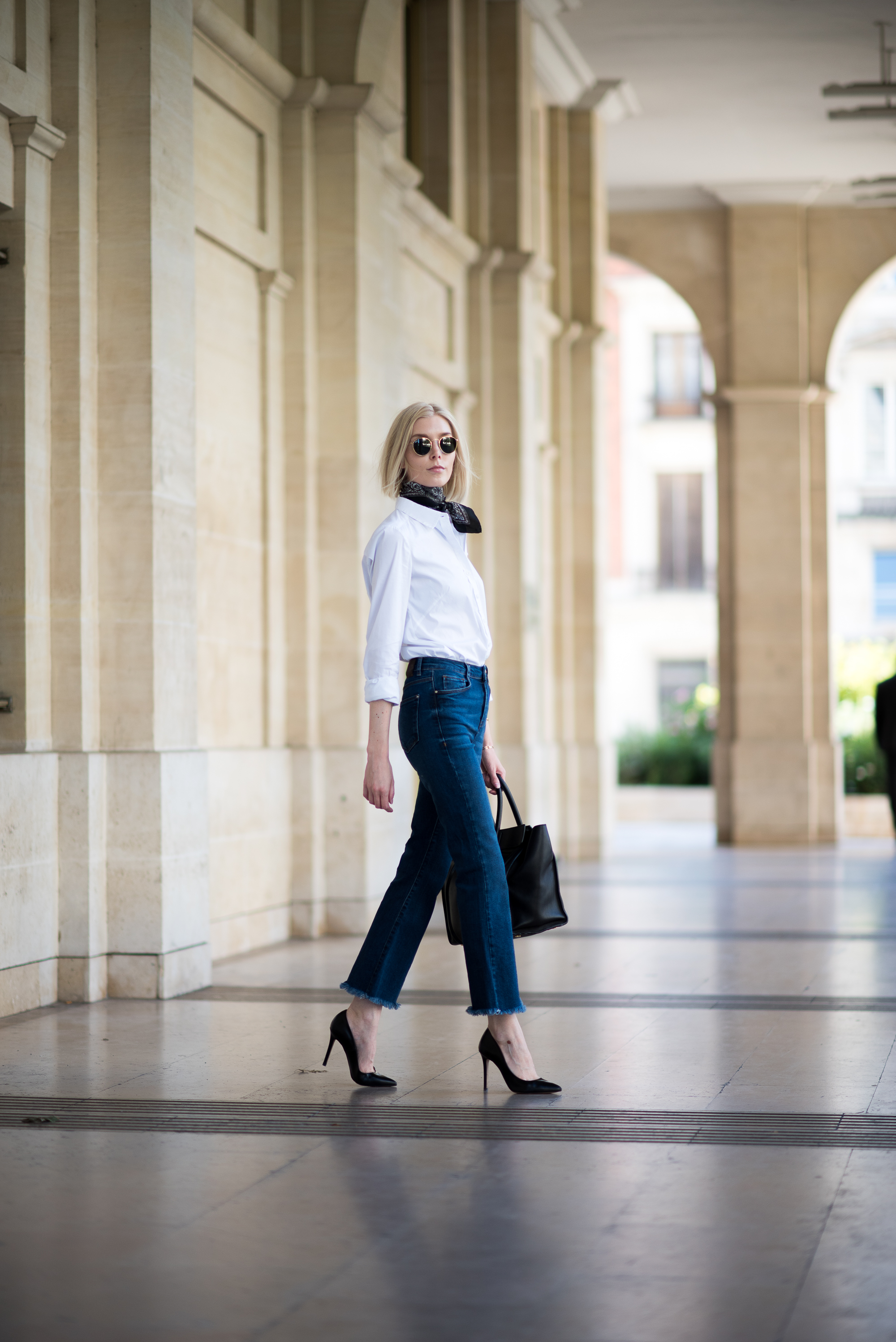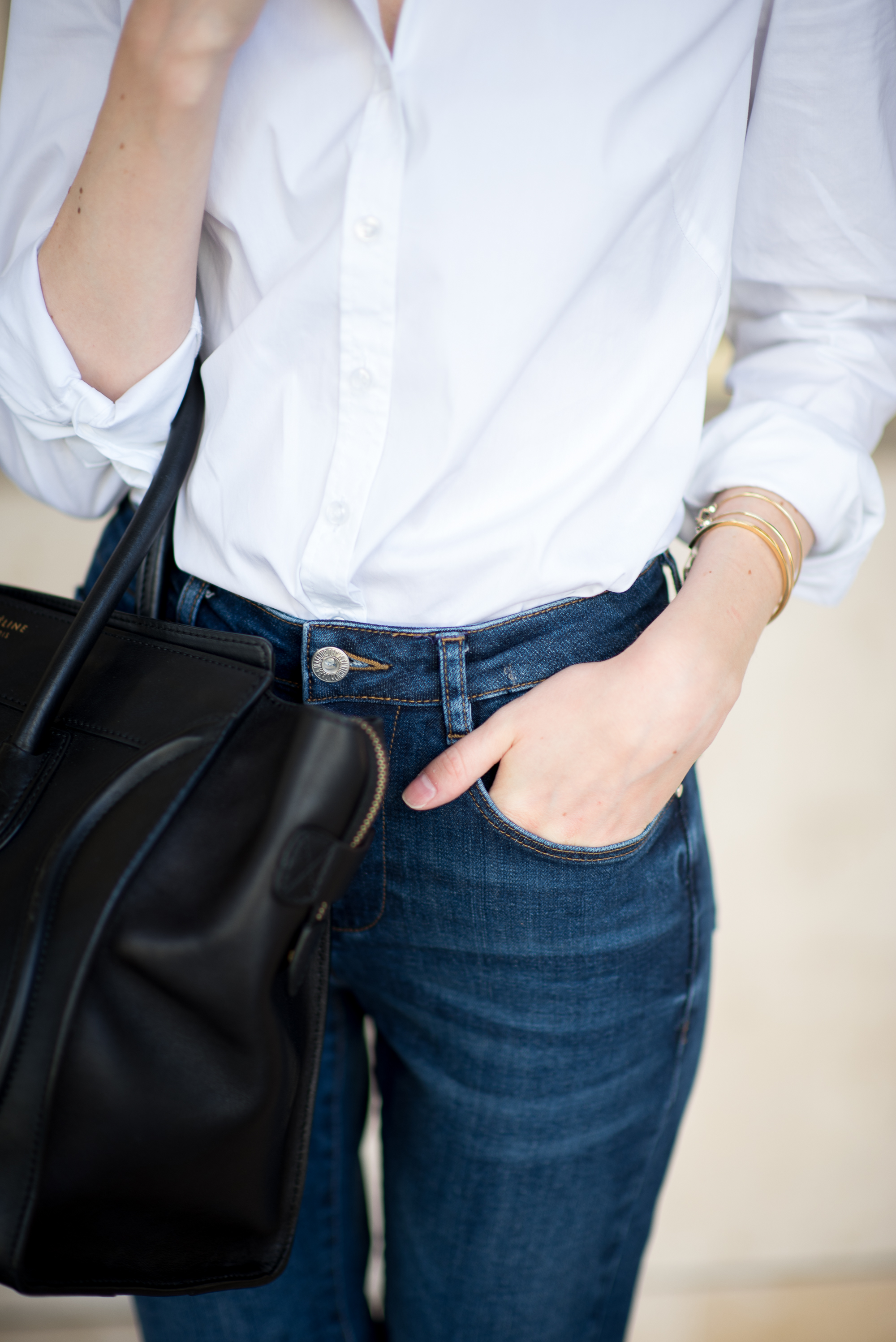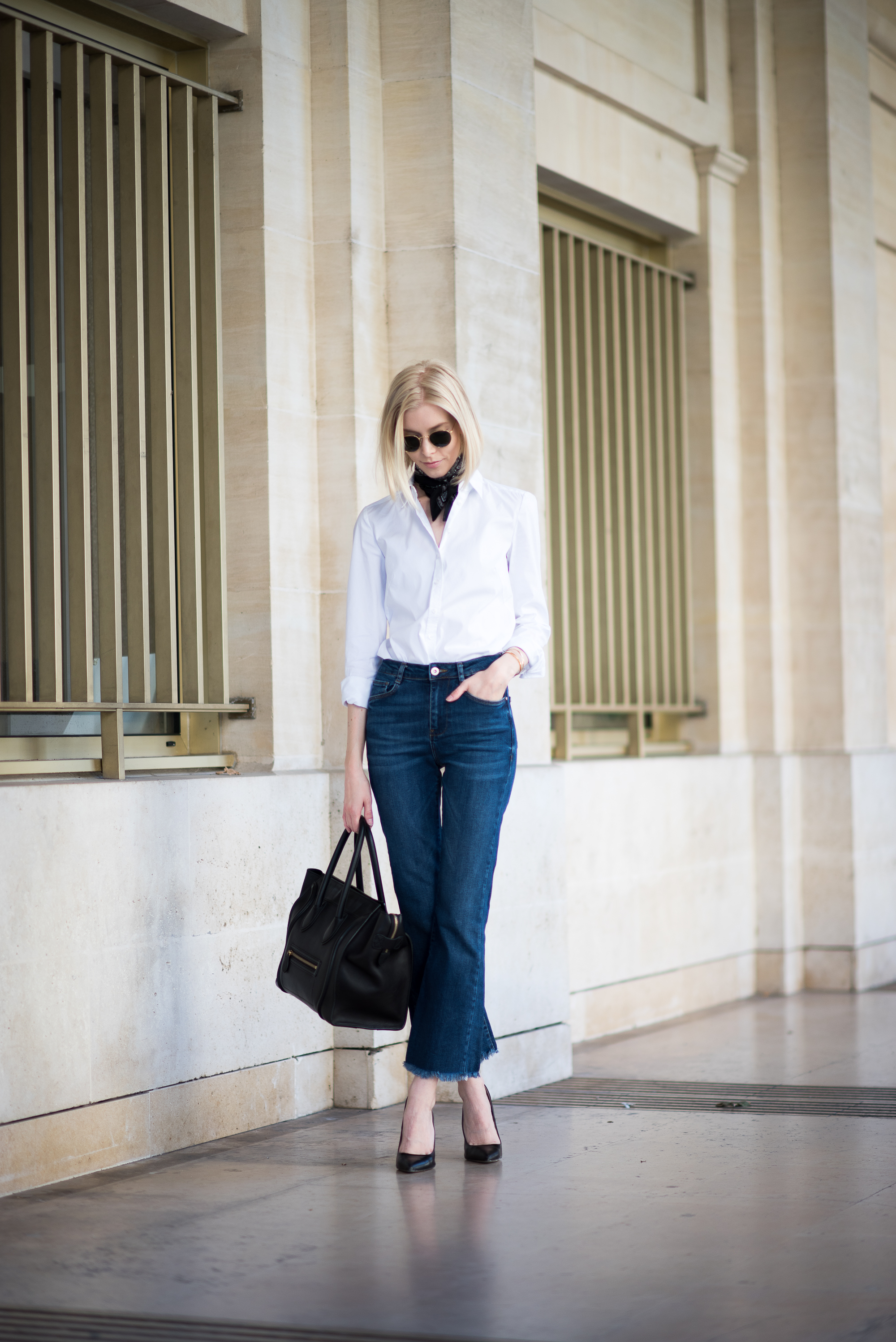 Shirt / Andiata* (similar here*, here*)
Jeans / Zara (similar here*)
Scarf / Balmuir*
Heels / Zara
Bag / Céline
*Commercial links / Gifted.