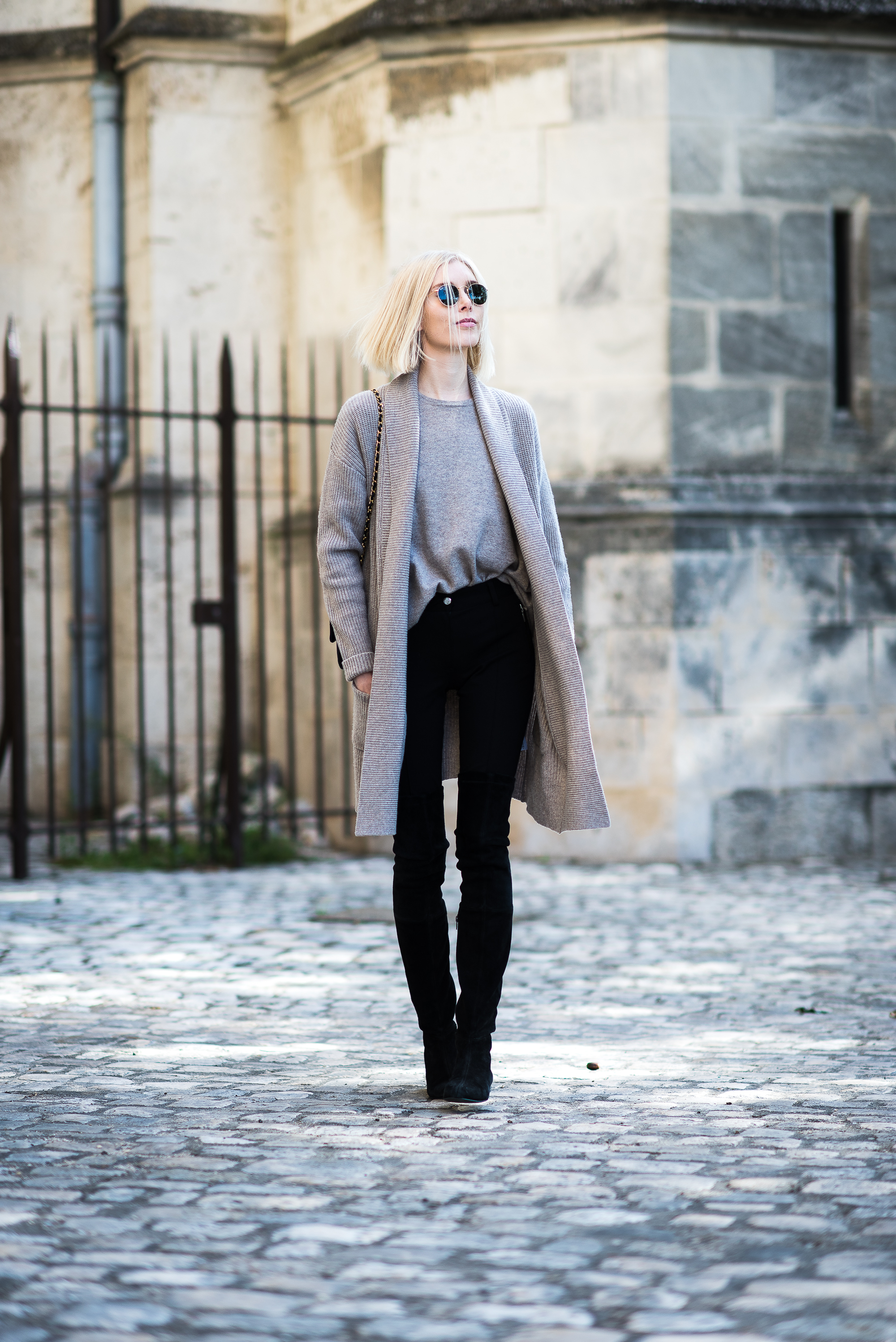 Tämän Andiata-viikon viimeinen asu tulee tässä! Päälläni on tämä upea Charee-neuletakki, sekä Nessi-neule, jotka ovat näkyneet täällä jo useampaan otteeseen. Te tiedätte, että rakastan neuleita (niitä on kaapissani eniten), joten ei taida olla yllätys, että nämä ihanuudet kiinnittivät katseeni jo silloin kuukausia sitten, kun näin tämän syysmalliston etukäteen. Neuleiden suhteen olen todella tarkka materiaaleista, enkä ikinä ostaisi esimerkiksi neuletta, jossa on akryylia. Ei vaikka neule olisi muuten kuinka täydellinen. Kaikki kaapissani olevat neuleet ovat koostumukseltaan melkeinpä 100% luonnonkuitua ja uskon, että se on syy siihen, miksi ne ovat pysyneet niin hyvässä kunnossa kovasta käytöstä huolimatta. Suosittelen siis etenkin neuleiden kohdalla kurkistamaan siihen materiaalilappuun.
Tänään suunnitelmissa on nauttia rauhallisesta lauantaista ulkoilemalla ja huomenna juhlimme poikaystäväni kanssa seitsemättä yhteistä vuotta. Hän on suunnitellut meille jotain spesiaalia ja tiedän, että huomenna lähdemme mini-reissulle. Can't wait! Ihanaa viikonloppua kaikille!
This is the last look of this Andiata week. I wanted to end it with this amazing merino-wool/cashmere cardigan called Charee and the Nessi knit underneath. You already know I'm addicted to knits, so it probably doesn't come as a surprise these knits caught my eye already months ago, when I got a preview of this Fall collection. When it comes to knits, I'm very strict about the material. I would never buy an acrylic knit for example. Majority of my knits are made of natural fibers and I think it's the reason why they stay so good even after heavy use. So I always recommend you to check the material before buying anything! You'll save money in the long run by doing this. So today the plan is to enjoy the sunny weather outdoors and then tomorrow my boyfriend has something special planned for us, as we are celebrating seven years together. Super exciting! Enjoy the weekend everyone!
Voici le dernier look de cette semaine Andiata. J'ai choisi ce cardigan Charee en laine de mérinos et cachemire, ainsi que ce tricot Nessi. Je suis une grande fan de vêtements en tricots, ce n'est donc par hasard que ces deux pièces m'avaient déjà attirée mon attention il y a quelques mois, quand j'avais découvert cette collection Automne. J'espère que vous avez apprécié cette semaine Andiata (et mes traductions en français) et découvert un peu plus cette marque finlandaise que j'adore. Je vous souhaite à tous un très bon weekend !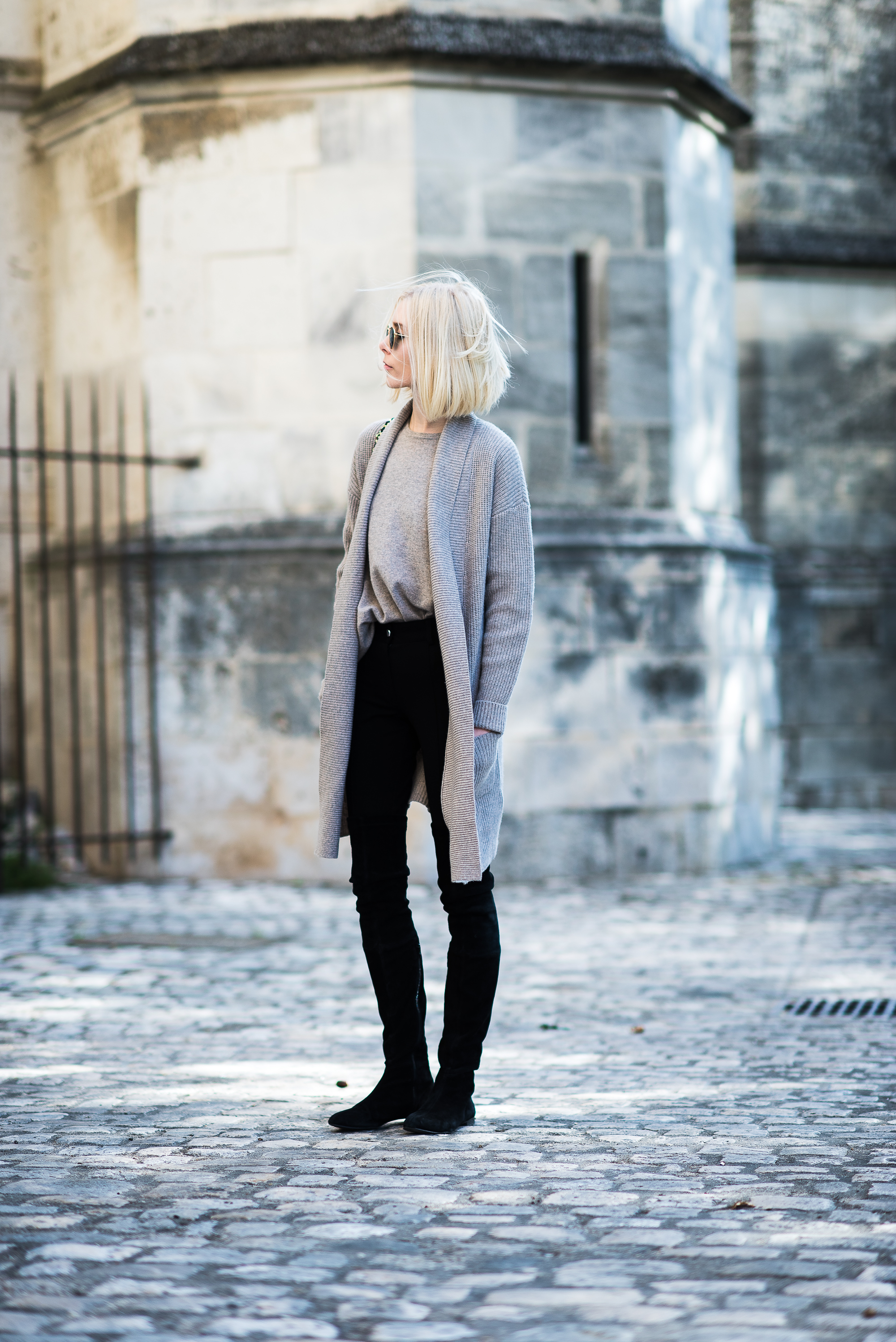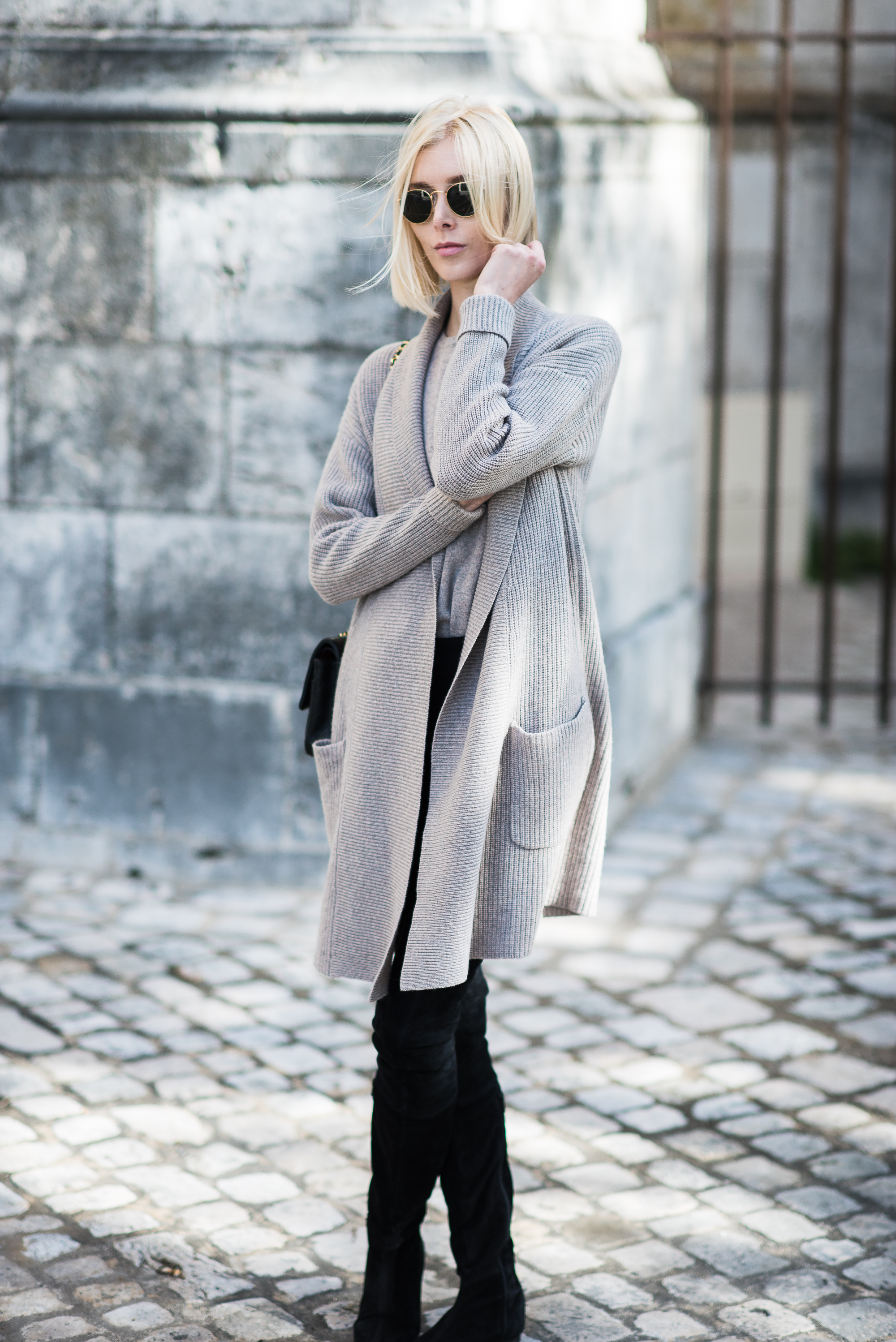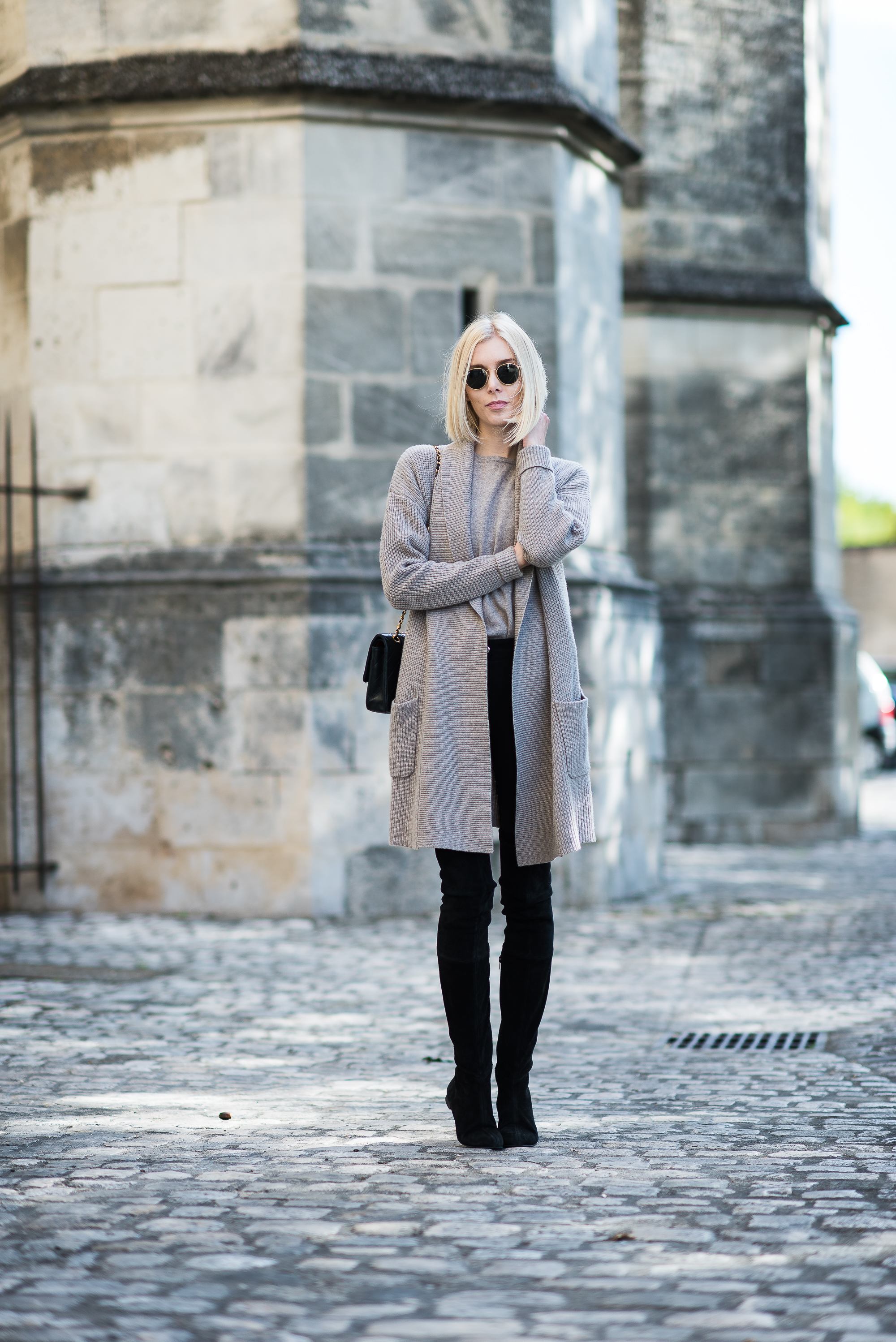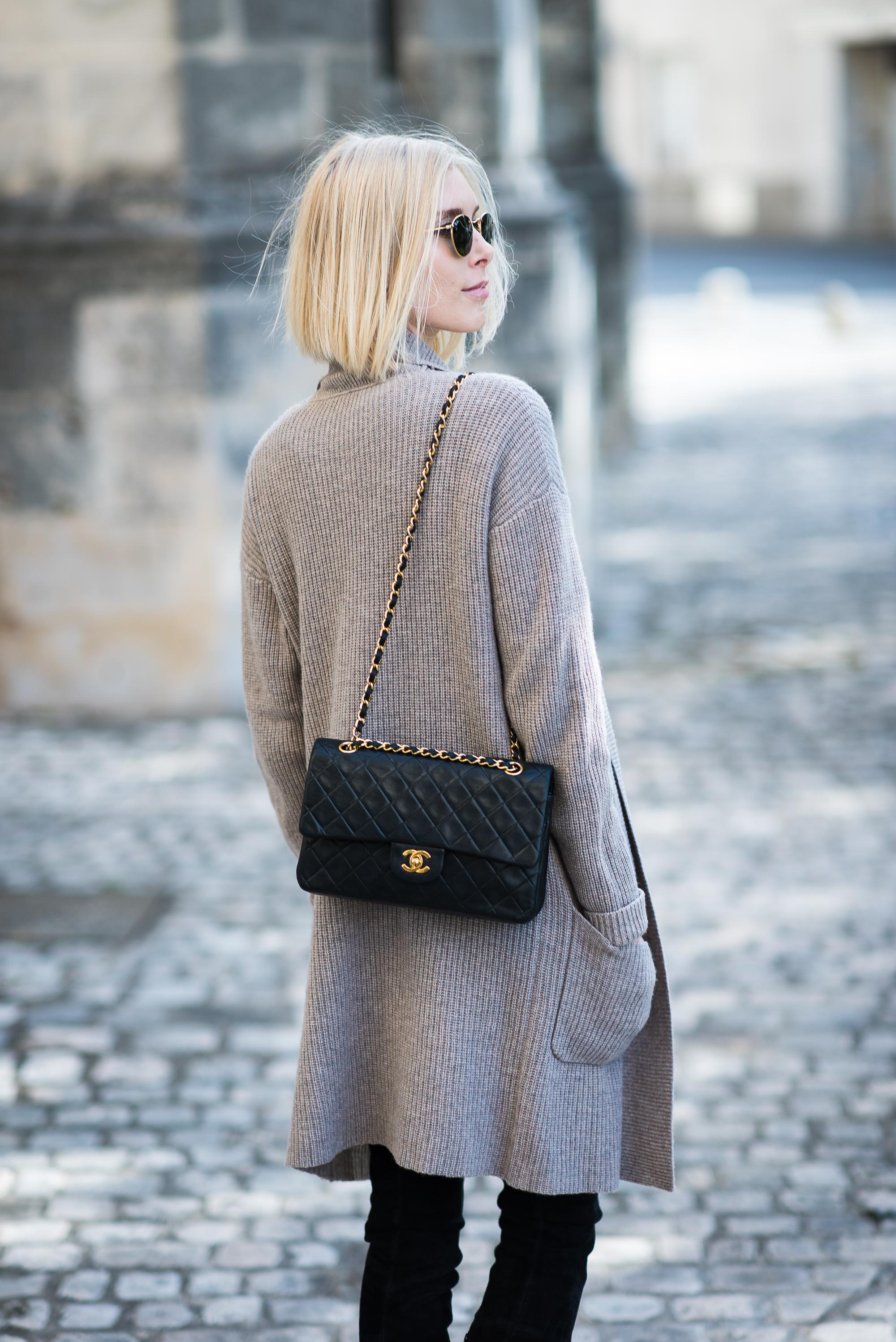 Photos: Thomas D.
Cardigan / Charee
Knit / Nessi (in black)
Pants / Sanna
*Postaus toteutettu yhteistyössä Andiatan kanssa.
Save
Save
Save
Save
Save
Save
Save
Save
Save
Save
Save
Save
Save
Save
Save
Save
Save
Save