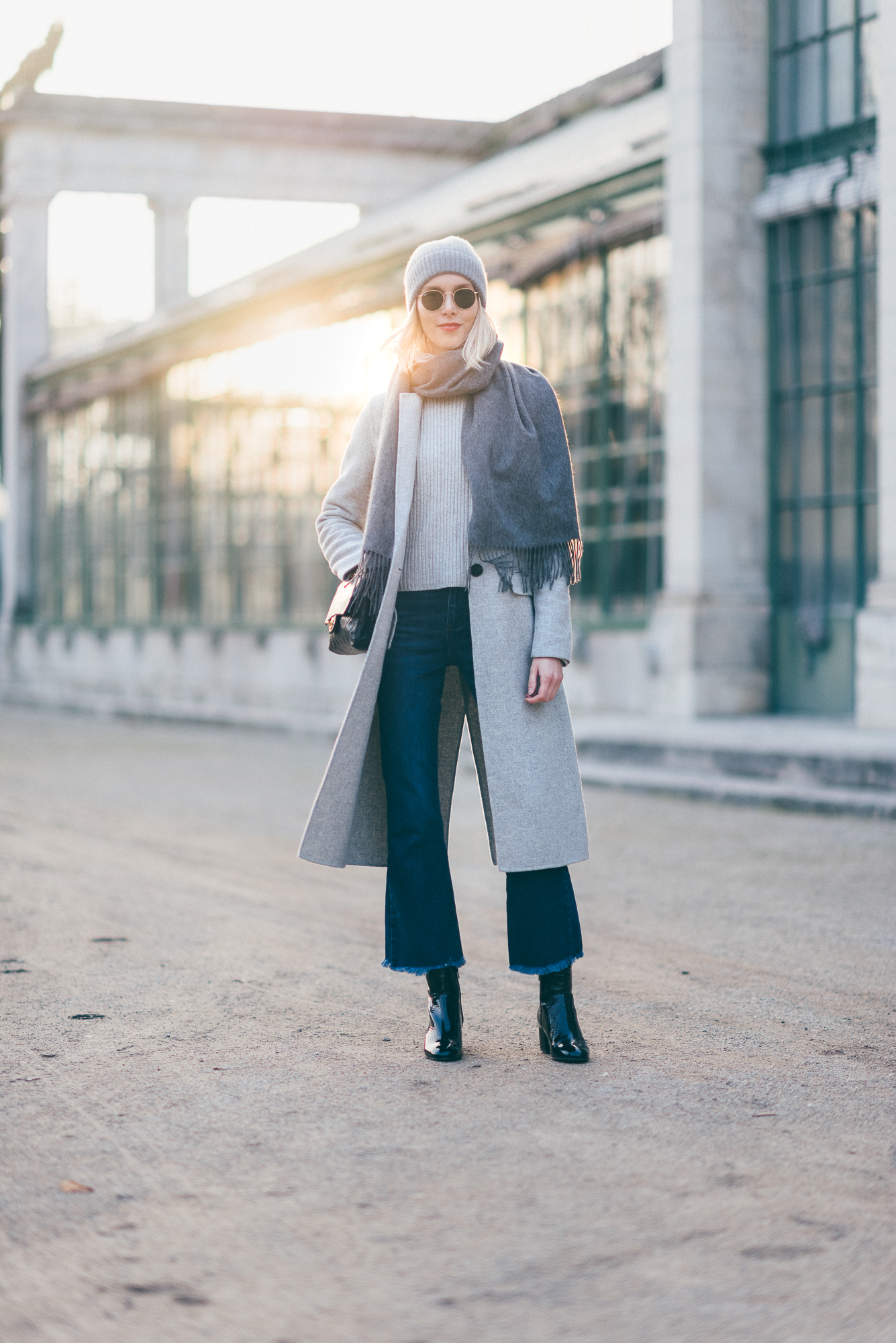 Balmuirin Highland on lempihuivini ja talvisin se on ihan ehdoton. Kuvissa päälläni on keskikoko, mutta se suurin on vielä astetta muhkeampi ja siten hieman lämpimämpi. Viime vuonna vanhempani ostivat vielä poikaystävälleni joululahjaksi saman huivin kapeimmassa koossa ja se on miehelle täydellinen asuste villakangastakin tai toppiksen kanssa. Jos te siis etsitte lahjaideaa miehelle, niin lämmöllä voin suositella Highlandia. Ainakin poikaystäväni on tykännyt siitä kovin! Huivi on muuten täydellinen lahja miehelle, koska sitä voi sitten itsekin lainata, heh….
En normaalisti tykkää kylmästä ilmasta, mutta nyt nämä viileät talvipäivät ovat tuntuneet ihanan raikkailta. Etenkin kun aurinko on paistanut lähes joka päivä, niin kylmyydestä ei voi valittaa. Ihanaa!
Aurinkoista uutta viikkoa siis sinne kaikille ja nautitaan näistä jouluisista päivistä!
P.S. Kertokaa heti kun nämä sivun lumihiutaleet alkavat häiritsemään teitä, heh.
Balmuir's Highland is my favorite scarf and during winter it's a real essential. The one I'm wearing is the medium size, but I also love the biggest size, which is like a blanket around your neck. So warm and cosy! My parents got my boyfriend the smallest one last year for Christmas and he still loves it. It's a good gift idea for a man!
I don't normally like cold weather, but these sunny winter days have been amazing. The air is so fresh and crispy, I love it! Hope it continues like this until the end of the year. In Helsinki the sun sets now at 15.18, so even if it's sunny the darkness comes so early. Well, I'll try to soak in all the sun while I still can…
Have a great new week everyone!
Photos: Thomas D.
Coat / Zara (similar here*, here*, here*)
Knit / H&M (similar here*, here*, here*)
Jeans / Zara (similar here*)
Scarf / Balmuir*
Beanie / H&M (similar here*)
Boots / Urban Outfitter (similar here*)
Sunnies / Ray Ban*
Bag / Chanel
*Commercial links/Gifted.
Save
Save
Save
Save
Save
Save
Save
Save
Save
Save
Save
Save
Save