Yhteistyössä Daniel Wellingtonin kanssa.
Daniel Wellingtonin mallistosta löytyy kelloja joka lähtöön, mutta nyt uutuutena ovat tulleet myös käsikorut. Tällä hetkellä mallistossa on vain tämä yksinkertainen metallinen rannekoru (ruusukullan ja hopean värisenä), mutta eihän sitä muuta tarvitakaan, kun se yksi on niin täydellinen. Eikö olekin kiva lisä kellon pariksi? Heti kun näin tämän rannekorun, niin ajattelin, että kellon kanssa se olisi kyllä aika kiva yhdistelmä! Tykästyin myös kovasti tuohon krokokuvioilliseen nahkarannekkeeseen tässä Dapper Reading mallissa. Tuo hieman eri ilmettä asuihin ja on astetta särmikkäämpi, kuin perus nahkaranneke. Muistutuksena vielä, että vuoden loppuu asti saatte 15% alennusta koko merkin valikoimasta. Käyttämällä koodia STYLEPLAZA, saatte tuon alennuksen sitten oston yhteydessä!
Tällä viikolla on tullut jaettua joululahjavinkkejä oikein olan takaa (varmasti jo kyllästymiseen asti), mutta vielä huomenna on tulossa kaksi ideaa asupostauksen muodossa. Sain nimittäin Balmuirilta, niin ihanan jouluyllätyksen, että molemmat ihanuudet pääsivät heti käyttöön (ne ovat myös mainiot tuotteet pukinkonttiin). Huomenna siis selviää mitä omasta joulupaketistani kuoriutui (ja kyllä, en malttanut olla avaamatta pakettia ennen aattoa)!
As you know, Daniel Wellington has so many great watches, but now they also have these beautiful and simple bracelets (in rose gold and silver color). I love the combination of the bracelet with a watch – don't you think they work well together? I also love the crocodile print strap of this Dapper Reading model. It's slightly edgier, than the basic smooth leather strap and it brings something extra to very simple looks. And just as a reminder, you still get 15% discount of every purchase on the Daniel Wellington website with the code styleplaza!

This week I've been giving quite a few gift ideas and tomorrow there's still two to come. I actually got a Christmas treat from Balmuir and I had to wear the pieces immediately (they are perfect), so you'll see them in my outfit tomorrow. I think they would also make as a perfect Christmas gift, so if you're still looking for ideas, stay tuned tomorrow!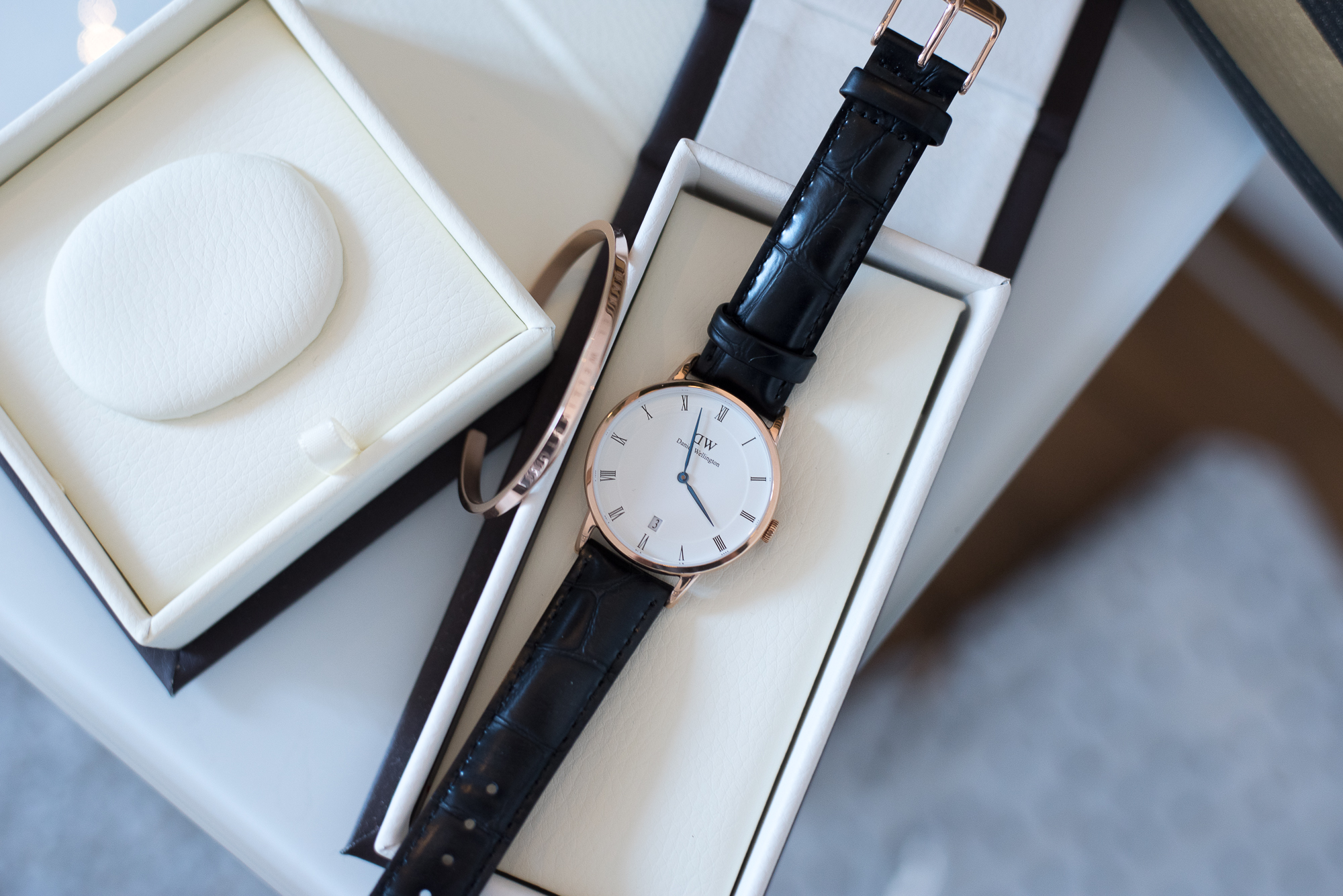 Save
Save
Save
Save
Save
Save
Save
Save
Save
Save
Save
Save
Save
Save
Save
Save
Save
Save
Save
Save