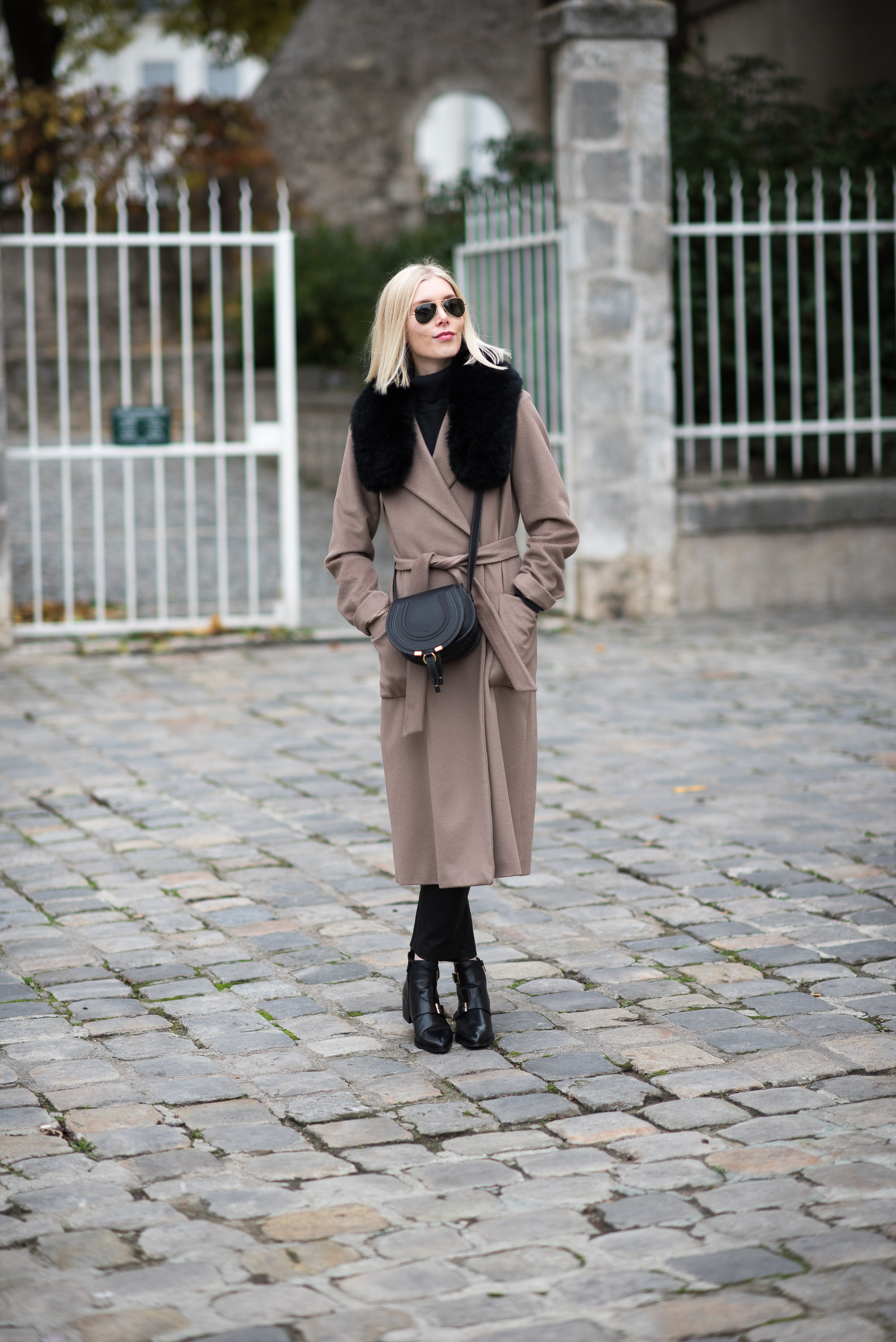 Ihanaa, että viikonloppu on taas edessä. Nämä viimeiset viikot ovat olleet aika raskaita ja stressintäyteisiä, mutta nyt alkaa helpottamaan. Kerron viimeistään ensi vuoden alussa mistä tämä kaikki stressi johtuu, mutta nyt vielä toistaiseksi jätän nämä henkilökohtaisemmat asiat hämärän peittoon. Mutta niin, tätä viikonloppua on kyllä odotettu!
Kävin eilen katsastamassa paikalliset joulumarkkinat ja voi kuinka kaunista täällä onkaan tähän aikaan vuodesta. Vaikka lumesta ja pakkasesta ei ole tietoakaan, niin jouluvalojen määrä luo kyllä kiitettävästi tunnelmaa. Orléansin kaupunki on tänä vuonna panostanut todella paljon koristeluihin. Tuntuu, että keskustassa jokainen katu on täynnä jouluvaloja. Yritän jakaa täällä bloginkin puolella jossain vaiheessa kuvia tästä jouluisesta kaupungista.
Tässä sitten asukuvaa viime viikolta. Kävi niin klassiset, eli olin siirtänyt vain tämän kuvan koneelleni ja kun yritin myöhemmin löytää muistikortilta loppuja, niin ne oli jo poistettu. No mutta eiköhän tästä yhdestäkin kuvasta näy jo kaikki oleellinen, heh…
Ihanaa viikonloppua ja muistakaa osallistua Andiatan ihanan neuletakin arvontaan täällä!
TGIF! These last few weeks have been filled with stress and worry, so this weekend couldn't have come faster. Luckily now the stress starts easing up and I promise to tell you more about what's been going on "behind the curtain". As you know, I don't share that many personal things on blog, but in January I'll share some big news with you.
I went to check out the local Christmas market yesterday and it was beautiful. Actually the center of Orléans is like a winter wonderland (without the snow and freezing temperatures), as the city really made an effort with the decorations. Almost every street in the center has Christmas lights on them and the market was so nicely done. I'll share some pictures with you later! And about this outfit…you only get one pictures, because I managed to delete everything else except this one before transferring them on my computer, heh. Well in any case this one picture shows you everything you need to see, so I guess it's fine.
Have a great weekend everyone and don't forget to participate in the Christmas giveaway here!
Coat / Max Mara (similar here*, here*, here*)
Collar / Andiata* (similar here*)
Boots / Bianco*
Bag / Chloé
*Commercia links/Gifted.
Save
Save
Save
Save
Save
Save
Save
Save
Save
Save
Save