Yksi Andiatan syysmalliston suosikeistani oli se merinovillainen oloasu, joka näkyi täällä monesti. Nyt kevääseen on saapunut tämä kevyempi versio ja se nousi heti yhdeksi suosikikseni. Niin mukava, mutta kuitenkin tyylikäs asukokonaisuus. Tällaiset vaatteet ovat kuin tehty itselleni, sillä olen todella mukavuudenhaluinen, mutta haluan kuitenkin näyttää huolitellulta. Tällä asulla voi hoitaa asioita kaupungilla, hengailla kotona tai matkustaa. Matkustusasuksi tämä on oikeasti mitä täydellisin, joten jos lennät usein ja etenkin pitkiä lentoja, niin tätä settiä kannattaa käydä sovittamassa myymälässä. Huomasin, että koko setti löytyy myös Andiatan verkkokaupasta, joten sieltäkin sen voi tilata, jos Espan myymälä ei ole lähellä!
Näiden kuvien keväinen valo on aika kaukana siitä räntäsateesta, joka osui maanantain asupostauksen kuviin. Viikonloppuna oli ensimmäistä kertaa sellainen fiilis, että kyllä se kevät sieltä vielä tulee. Nämä talven aurinkoiset päivät antavat kyllä energiaa niin paljon, joten toivotaan, että ne jatkuvat. Ihanaa keskiviikkoa kaikille!
One of my favorites from Andiata's FW16 collection was the merino-wool set that you saw here many times. Now for Spring, they have made a similar set of a lighter fabric. This outfit is just so comfortable, yet chic. Just how I like my outfits to be. With this look you can take care of errands, chill at home or travel in style. I actually think it's the most perfect travel uniform I have seen. All these pieces can be found online or in Andiata's flagship store.
The light in these pictures give a promise of Spring, don't you think? It's softer and if I didn't know better I'd think these photos were taken in May. Last weekend we enjoyed amazing sunshine, so the pics turned out great. Have a good Wednesday everyone!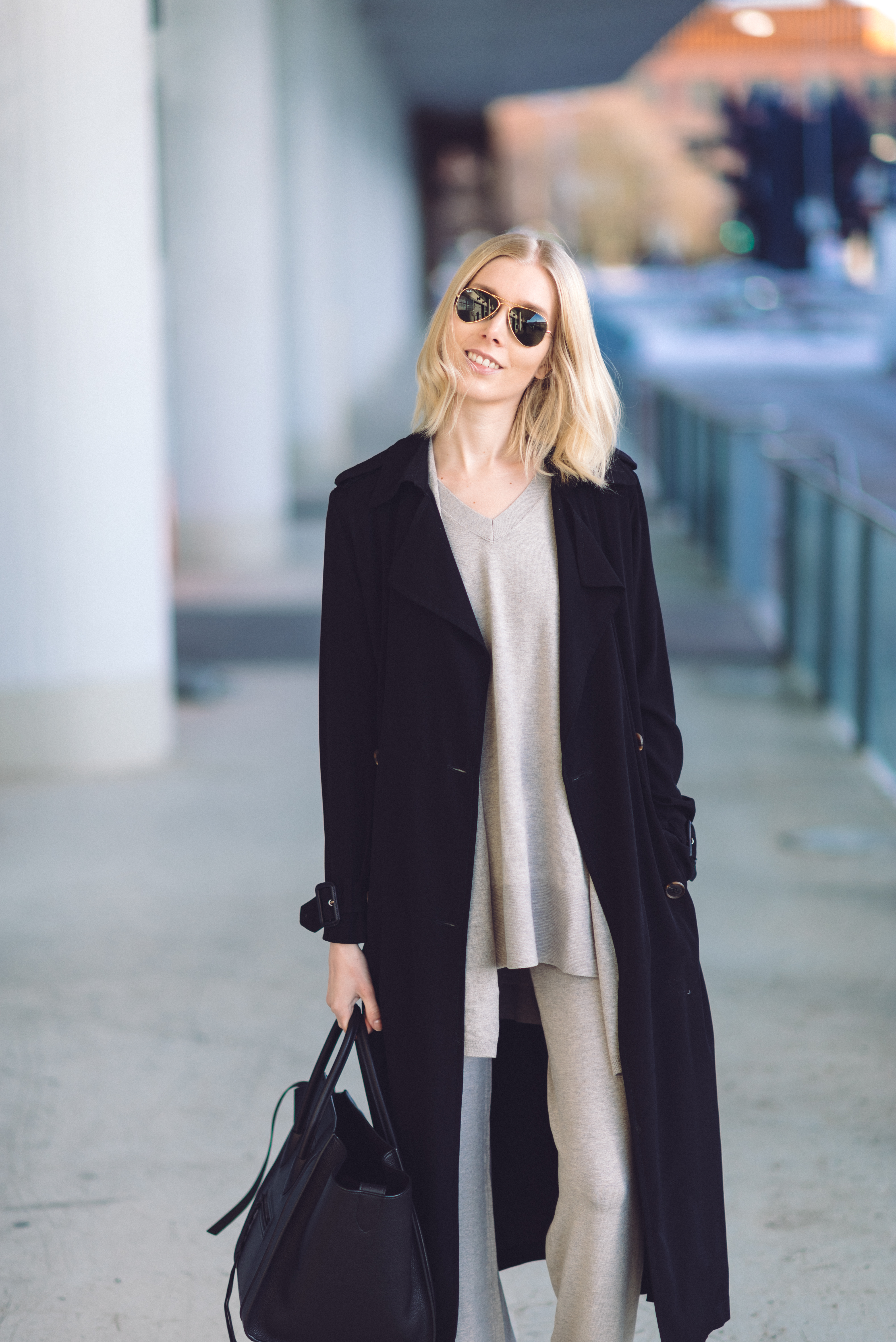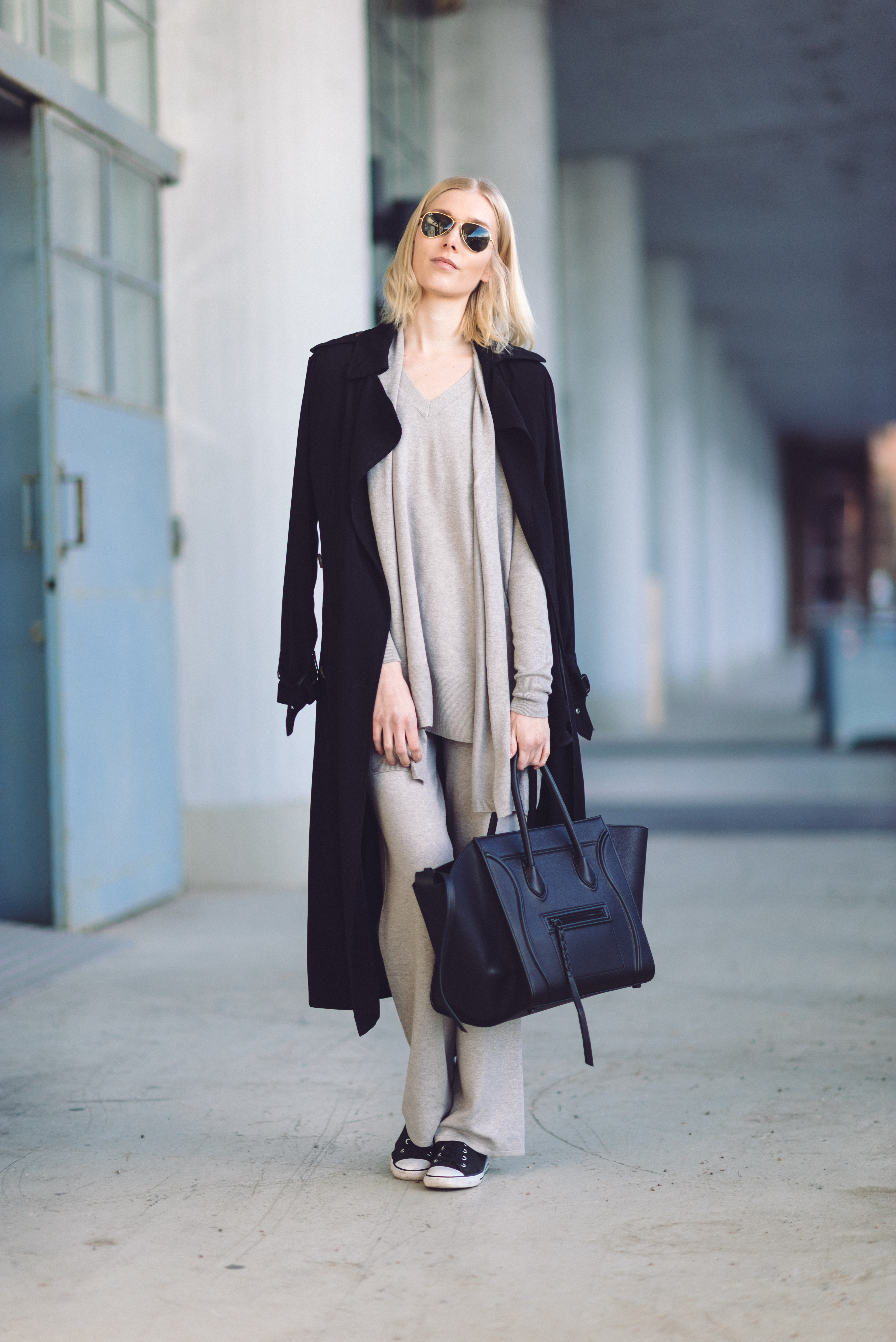 Photos/Thomas D.
Trench coat / Zara (similar here*)
Knit / Andiata*
Cardigan / Andiata*
Pants / Andiata*
Sneakers / Converse (similar here*)
Sunnies / Ray Ban*
Bag / Céline
*Commercial links/Gifted.
Save
Save
Save
Save
Save
Save
Save
Save
Save
Save
Save
Save
Save
Save
Save
Save
Save