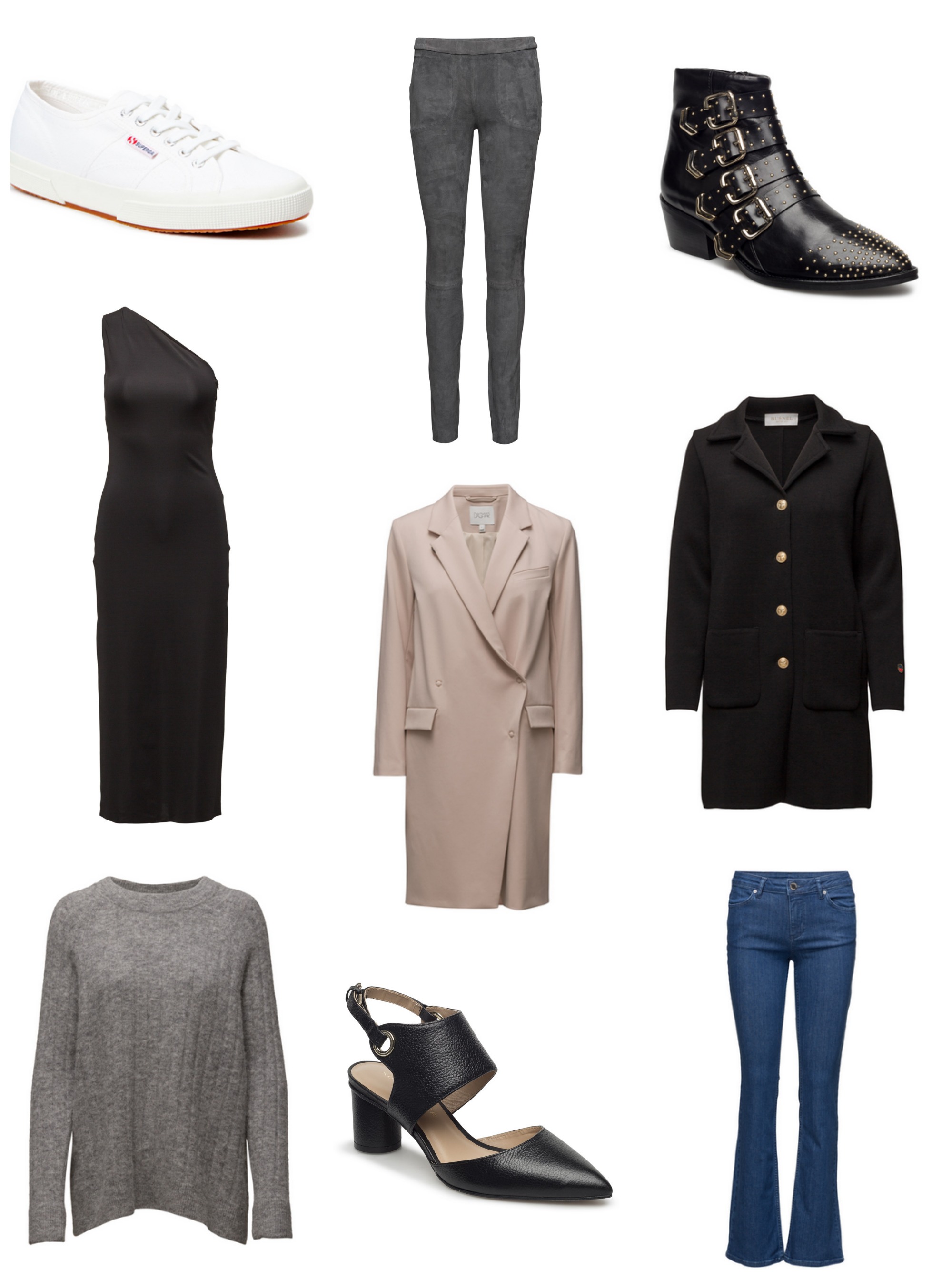 Sneakers / Superga   Suede trousers / Day Birger et Mikkelsen   Boots / Gardenia
Dress / Wolford   Coat / Dagmar   Blazer / Busnel
Knit / Samsoe & Samsoe   Heels / Kurt Geiger London   Jeans / 2ndDay
Oioi, mikä ihanan rentouttava lauantai takana. Koko päivä tuli hengattua oloasussa ja lounaan jälkeen otin makoisat päikkärit olohuoneen sohvalla. Siitä lähdettiin sitten pienelle kävelylle ja illalla vielä saunaan. Täydellistä sanon minä! Tänään on sitten kuvauspäivä ja treffit rakkaan ystäväni kanssa. Siinähän se viikonloppu onkin sitten vierähtänyt…Olenko ainoa kenen mielestä nämä kaksi päivää ovat ohi ennen kuin edes tajuaa, että on vapaalla? Neljän päivän työviikko olisi aika jees, heh.
Ihanaa sunnuntain jatkoa ja nautitaan tästä ihanasta aurinkoisesta ilmasta!
I had the perfect Saturday yesterday. I wore my chill pants all day and after lunch I took a nap in front of the fireplace. Then we took a walk by the sea and in the evening went to the sauna. Perfect if you ask me! Most days I'm always on the go, so these super chill days are luxury for me. Today I'll then shoot some outfits and in the evening I have a date with my dear friend. Then it's time to prepare myself for another work week…the weekends pass way to quickly. Or is it just me?
Have a relaxing Sunday everyone!
*Commercial links/Mainoslinkkejä.
Save
Save
Save
Save
Save
Save