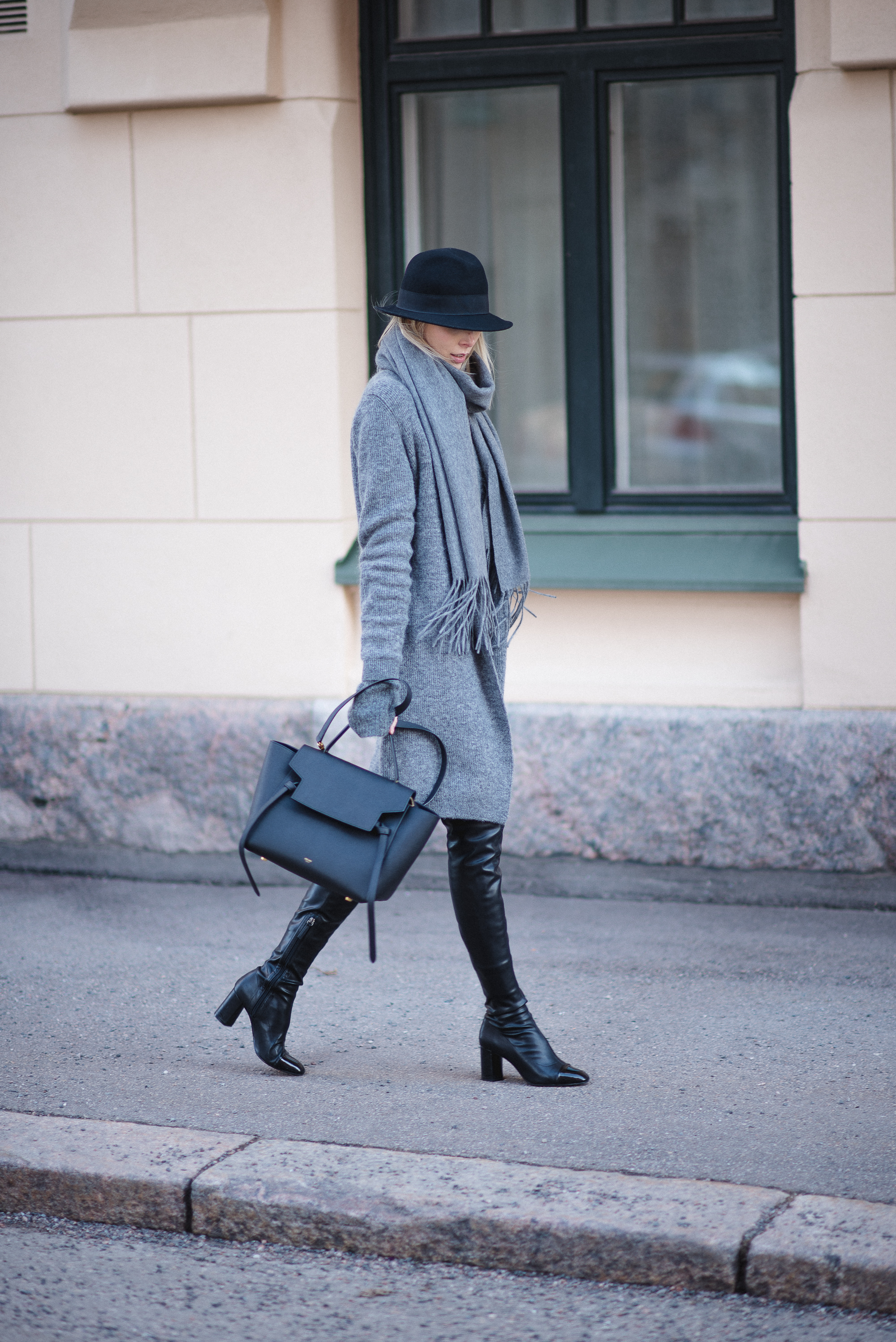 Myymälöihin on rantautunut mitä herkullisempia pastellinsävyisiä vaatteita. Jos käyttäisin värejä enemmänkin, niin silloin näitä ihania sävyjä voisi olla vaikea vastustaa, mutta tiedän, että niiden käyttö jäisi tähän yhteen kauteen/muutaman kertaan, niin jään ihailemaan niitä muiden päällä. Röyhelöt ovat toinen tämän kevään suurista trendeistä ja niistä lämpenen kauluspaidan muodossa. Jos vastaan kävelee kaunis yksilö valkoisena, niin sellaisen voisin hankkia vaatekaappiini. Kunhan se olisi sellainen, jota näkisin käyttäväni vielä senkin jälkeen, kun tämä röyhelö-villitys menee ohi…
Olen tällä hetkellä todella tyytyväinen vaatekaappini sisältöön ja sanoisin, että käytän 80% vaatteistani säännöllisesti. Mukaan mahtuu sitten muutamia juhlavampia kokonaisuuksia, joita en arkena käytä, mutta suurinta osaa tulee käytettyä tarpeeksi usein. Tiedän tarkkaan mitä vaatteita tulen käyttämään paljon ja niihin panostan. Olen oppinut sen, että omaa tyyliä kannattaa kuunnella ja olla sille uskollinen. Toki tyyli voi muuttua vuosien saatossa (oma tyylini pelkistyi Pariisin vuosina), mutta uskon, että ns. turhat kokeilut jäävät vähemmälle, kun luottaa siihen omaan juttuun.
Hyvää alkanutta viikkoa kaikille! Ja kevät hei, voitko laittaa vähän vauhtia?
The stores are filling with beautiful pastel colored clothing and if I wore more colors, they would be hard to resist. I just know that I would wear them a few times and then get bored, so I'm going to admire these tones on others. Ruffles is another trend, which is strong this season and I'm actually searching for a white shirt with ruffles. I think it would be something I would still wear after this trend passes.
I strongly believe in sticking to your own taste, no matter what happens to be trendy at the moment. Never buy something because it's a trend, but only because you feel good in it. Trust your own sense of style, always!
Have a great start to this new week! And March, please move spring along a little faster…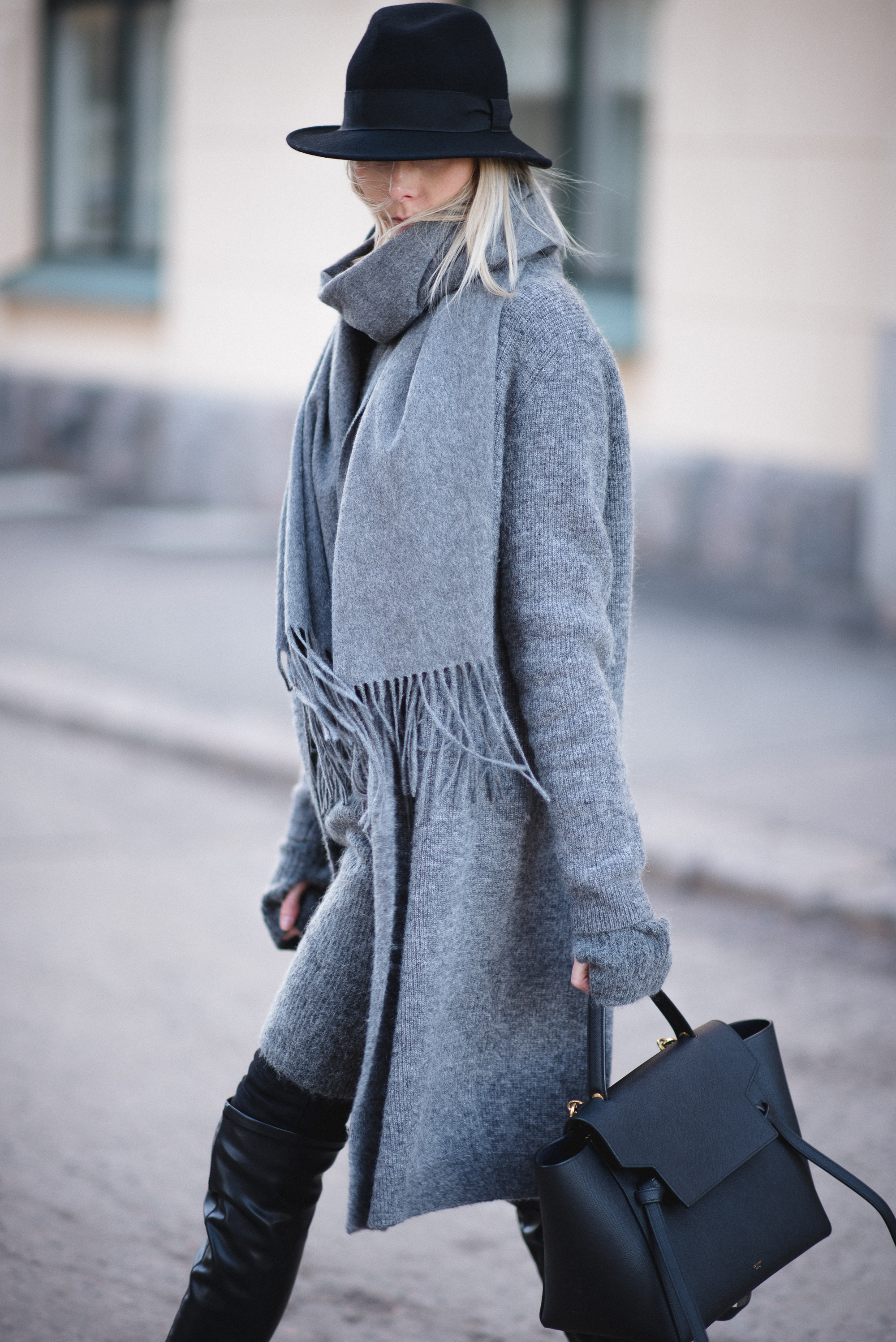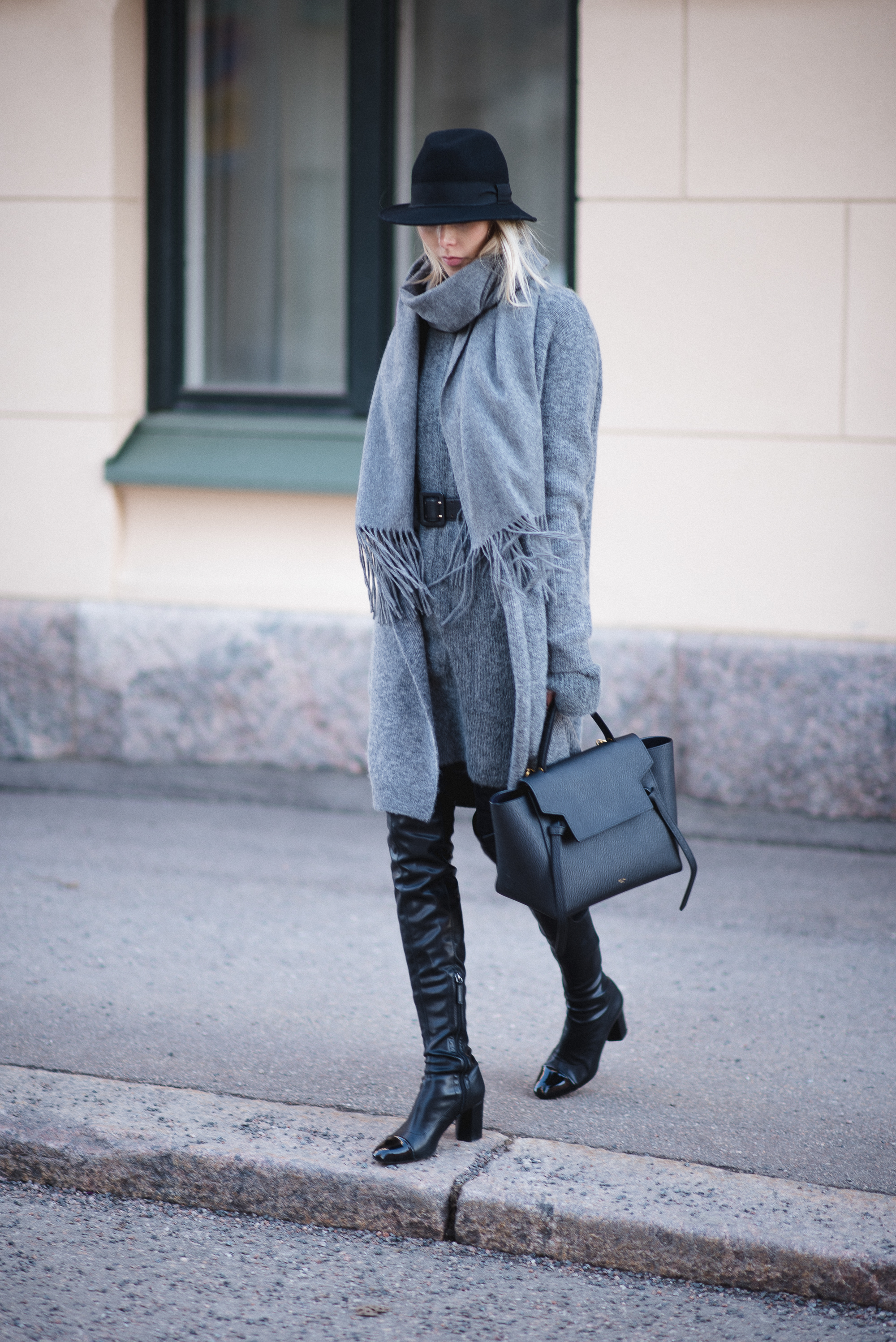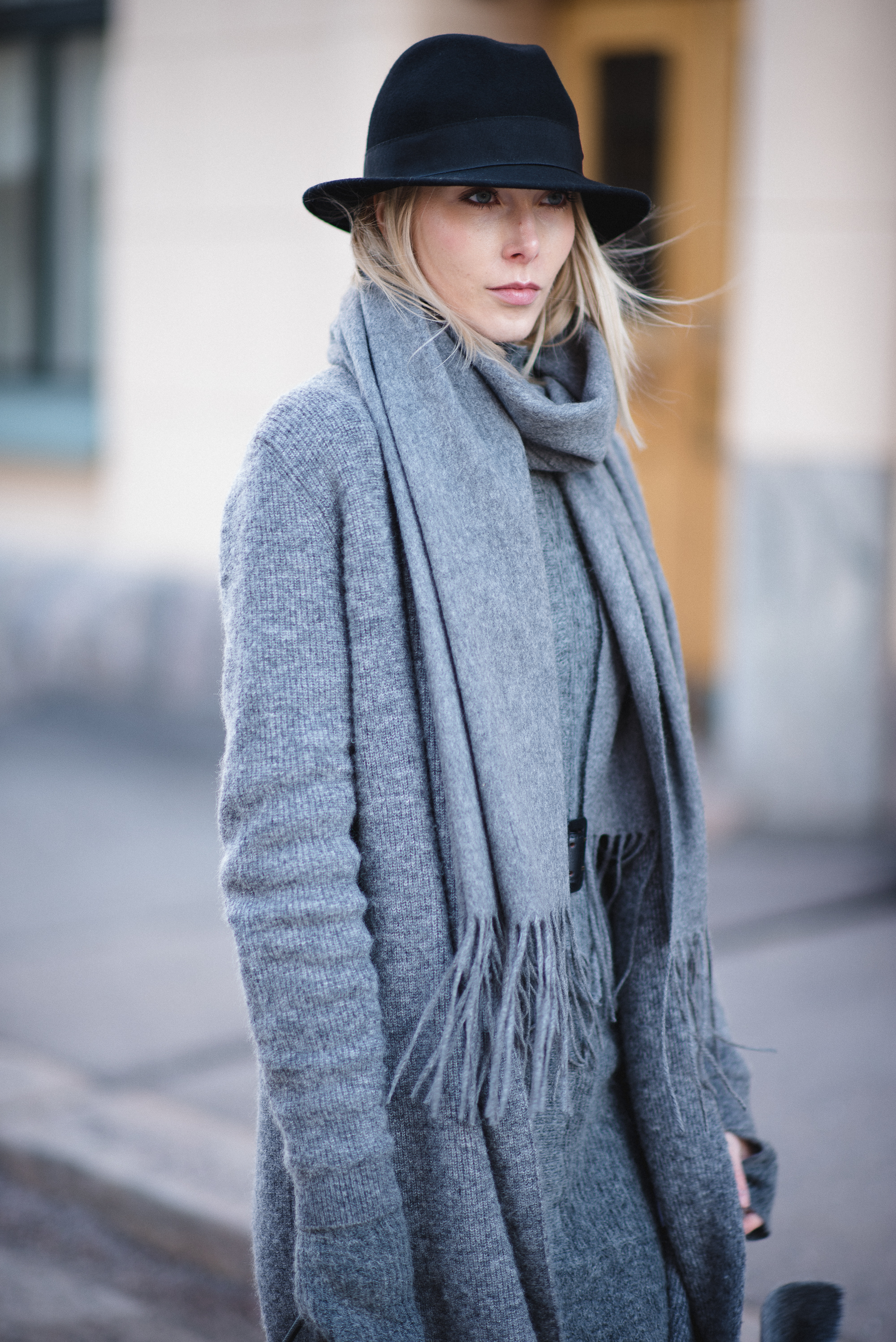 Photos/Thomas D.
Cardigan / & Other Stories (similar here*)
Knit dress / H&M (similar here*)
Boots / Zara (similar here*)
Scarf / Balmuir*
Hat / Le Bon Marché
Bag / Céline
*Commercial links/Gifted.
Save
Save
Save
Save
Save
Save
Save
Save
Save
Save
Save
Save
Save
Save
Save
Save
Save