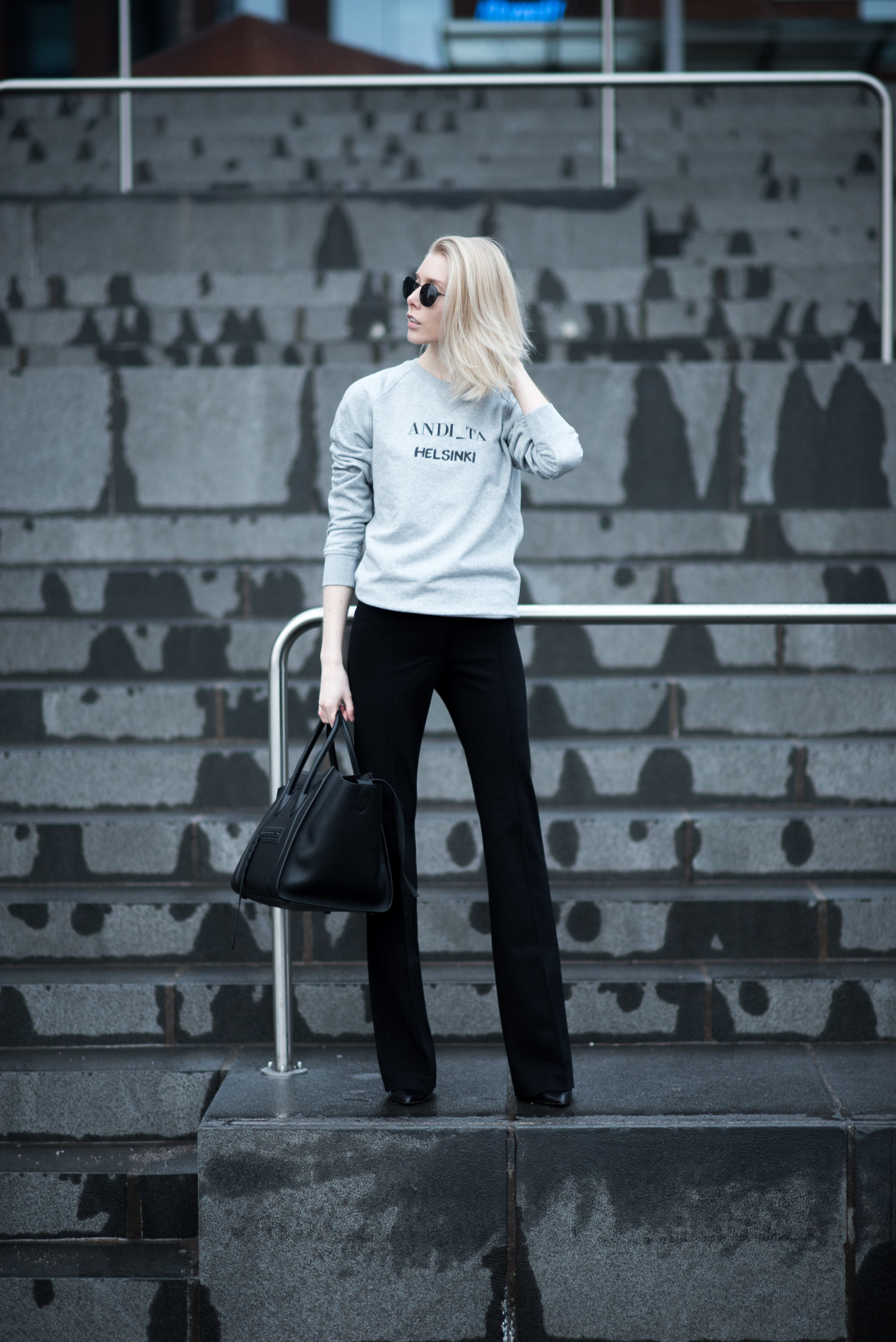 Eilen oli niin kaunis aamu. Vaikka oli vain muutama plus-aste, niin ilma tuntui silti jotenkin pehmeältä ja se tuoksui keväälle. Pitäisi ottaa tavaksi herätä hieman aikaisemmin ja tehdä edes lyhyt kävelylenkki ennen töihin menoa. Voisi olla aika hyvä päivän aloitus! Harmi vain, että olen aikamoinen unikeko, joten uni vie lähes aina voiton kaikesta muusta. Onni onnettomuudessa on se, että keskustaan muutto lähestyy ja siellä tulee sitten käveltyä paljon enemmän (satoi tai paistoi, heh).
Ihanaa, että on taas viikonloppu ja huomenna itselläni on tiedossa Turku-päivä, sillä olen Stockan Andiatan osastolla klo.12.30-13.30 yhteistyön merkeissä. Voi olla, että tulen jo aikaisemmin, joten jos siellä ruudun toisella puolella on turkulaisia ja olette huomenna liikenteessä, niin tulkaa ihmeessä moikkaamaan – olisi ihana tavata teitä!
Hauskaa viikonloppua kaikille!
Yesterday morning it smelled of spring and even though it was only +3 degrees, the air felt soft. The magic of spring is finally starting to happen – slowly, but surely. I was just thinking that I should wake up a bit earlier, so I would have time to take a little walk before going to work. The only problem is that my 6.30am wake up call is already tough enough, so I don't think I could wake up even a second earlier…I'm a big sleeper, so I'm pretty sure I would hit snooze if I tried, heh.
I'm happy it's Friday again and tomorrow I'm actually going to be in Turku for a collaboration with Andiata at Stockmann. I'll be there from 12.30-13.30, so if you're in town come say hi!
Have a great weekend!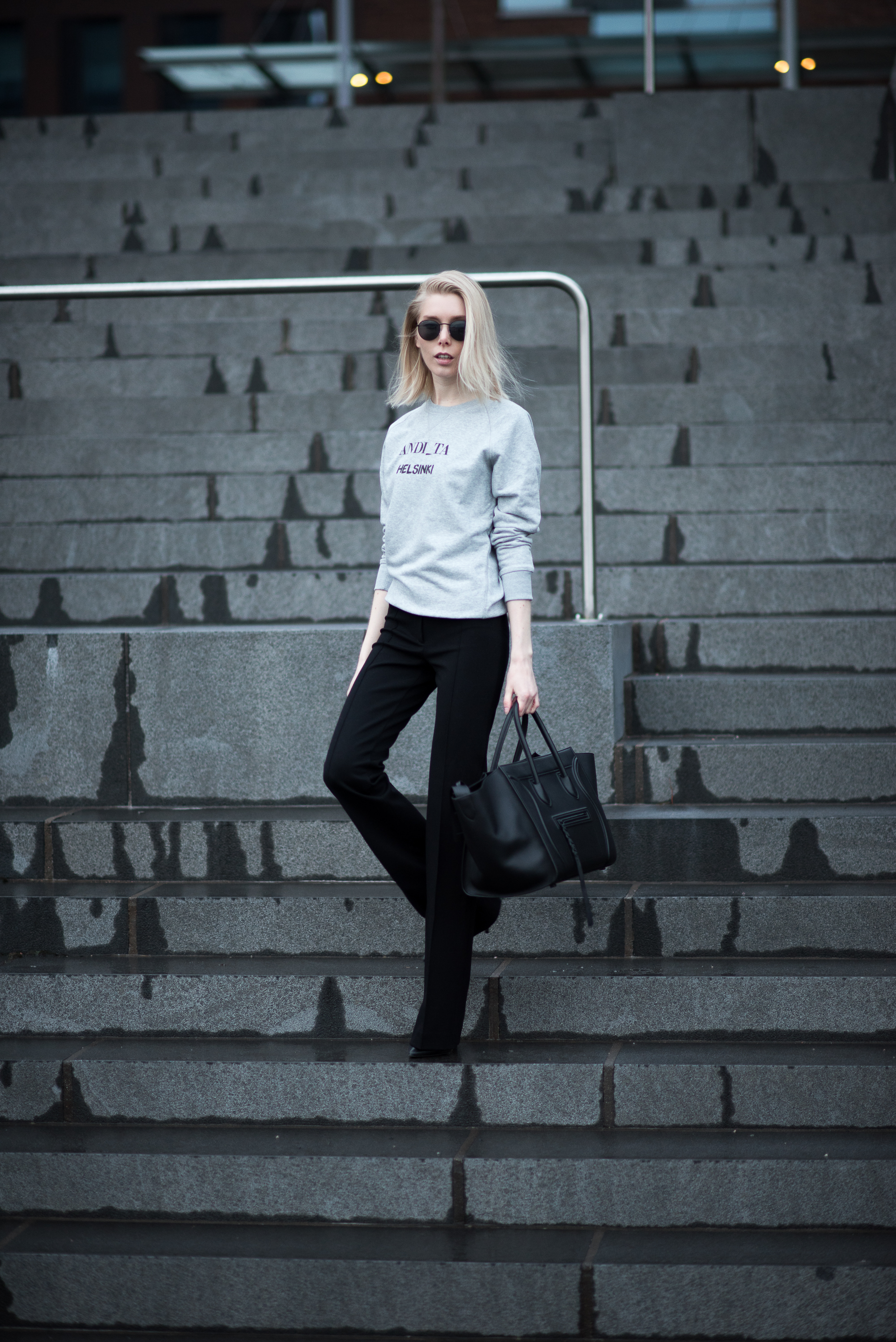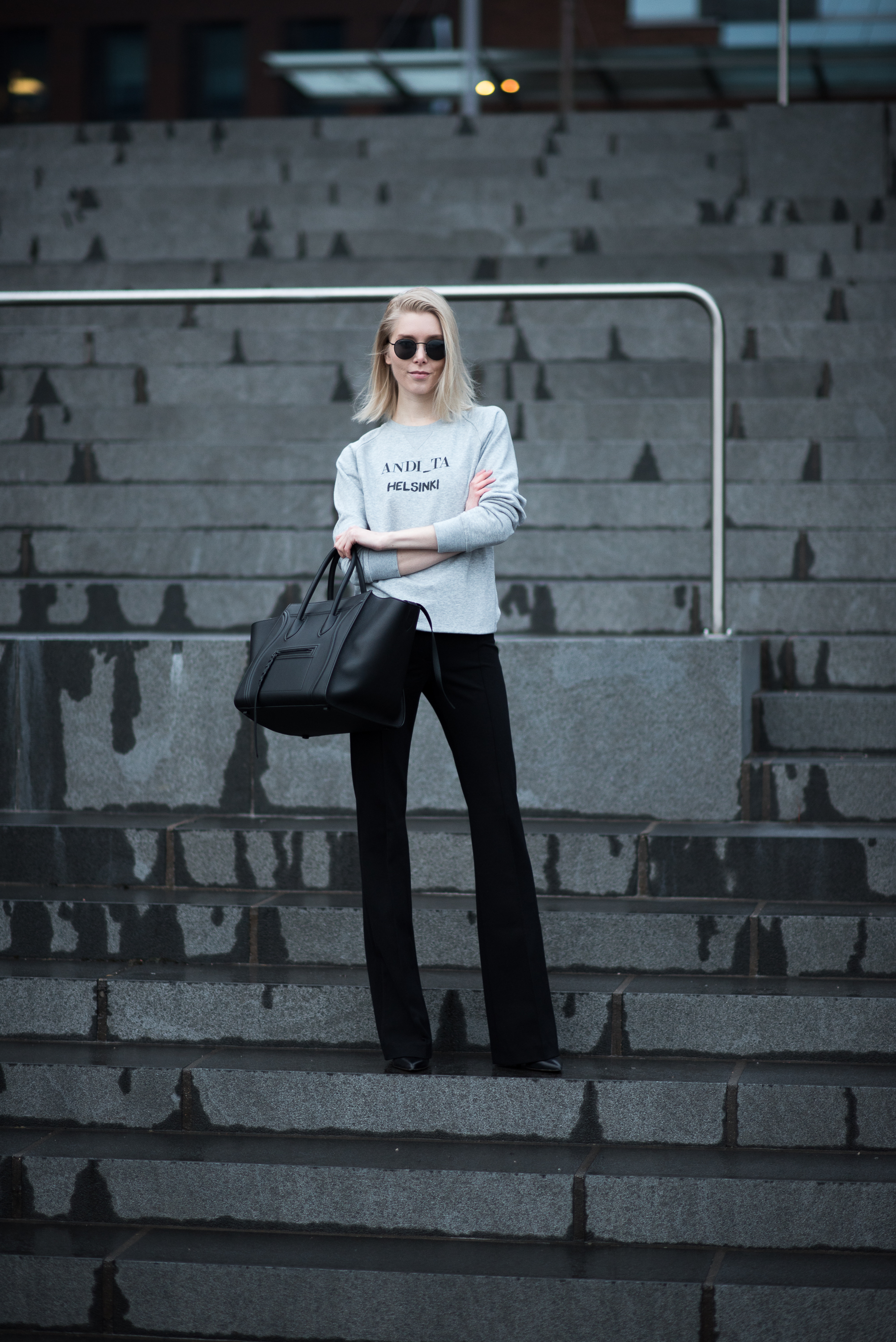 Photos/Thomas D.
Sweatshirt / Andiata*
Trousers / Andiata*
Bag / Céline
*Gifted.
Save
Save
Save
Save
Save
Save
Save
Save
Save
Save
Save
Save
Save
Save
Save
Save
Save