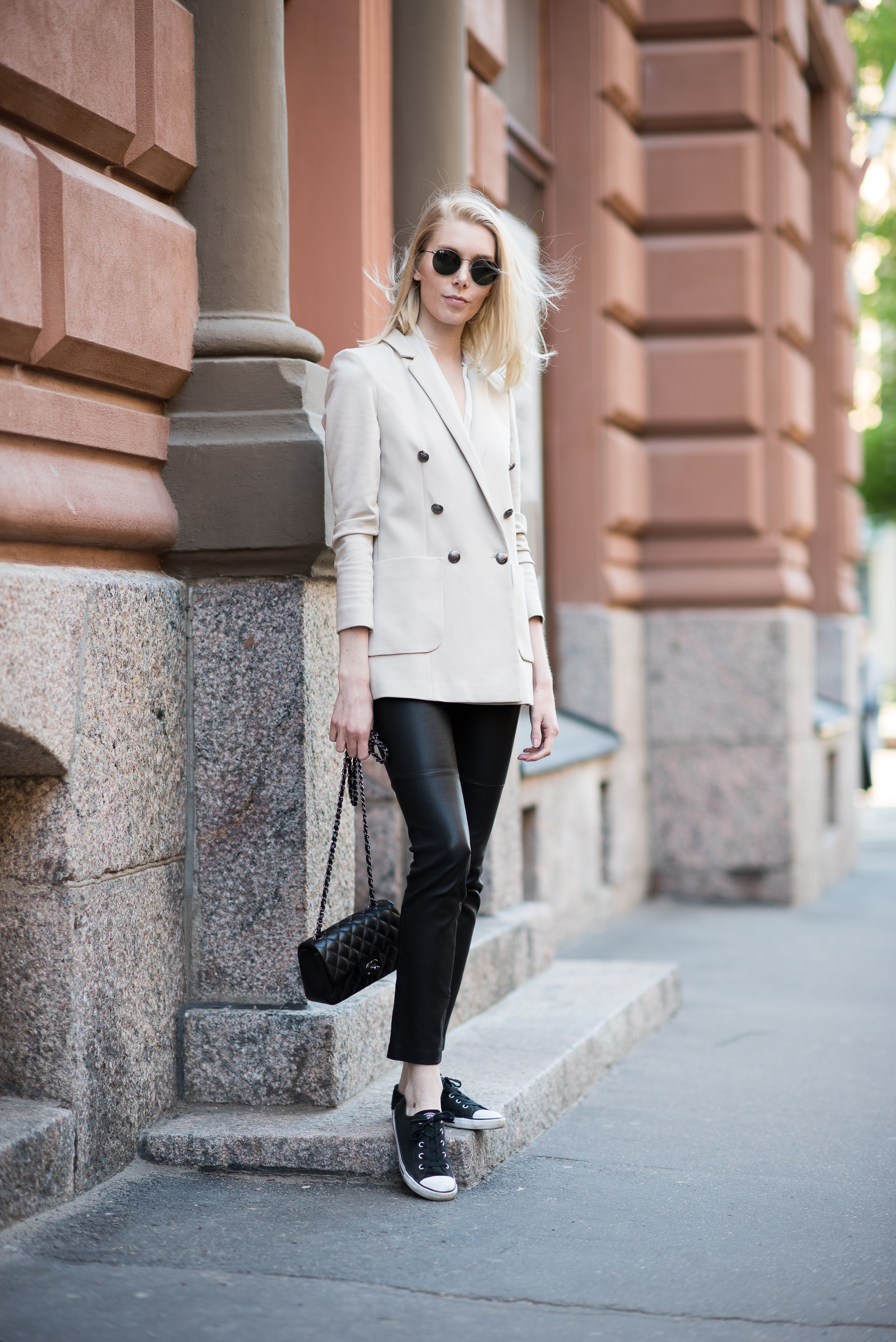 Eilen sai taas herätä niin masentaviin uutisiin ja kun ulkoa alkoi vielä kuulua sotakoneiden ääniä, niin olin varma, että maailmanloppu on täällä. Onneksi jälkimmäinen osoittautui vääräksi hälytykseksi, mutta Lontoon uutiset veivät kyllä fiiliksen. Ei vaan voi ymmärtää, että mihin tämä maailma on menossa ja hirvittää, että miltä tämä tilanne näyttää kymmenen vuoden päästä. Onneksi näitä asioita ei tule mietittyä päivittäin, mutta aina näiden uutisten kynnyksellä niitä alkaa pohtimaan enemmän. Itse voimme vain olla kiitollisia siitä, että asumme tällä hetkellä yhdessä maailman turvallisimmista maista, joten pelko persuksessakaan ei voi elää. Näin sanoin jo Pariisin iskujen jälkeen ja sitä mieltä olen edelleen. Helpommin sanottu kuin tehty, mutta pakko vain yrittää.
Vaikka viikonloppu toi ikäviä uutisia tullessaan, niin saimme kuitenkin nauttia aurinkoisesta ilmasta. Helsinki on kyllä niin kaunis tähän aikaan vuodesta ja ihmiset tuntuvat nauttivan jokaisesta auringonsäteestä. Itse kokeilin pukeutua hieman kesäisemmin, mutta valitettavasti nahkahousuissakin tuli kylmä. Jos tästä tilanteesta etsii positiivisen kulman niin se on se, että ihania villakangastakkeja ja paksuja neuleita ei tarvitse pakata kaapin perällä. Tämähän on siis syyspukeutujan unelma kesäsää oikeastaan, heh.
Energistä viikkoa kaikille!
Yesterday we woke up to horrible news (again) and what's happening in the world is making me so sad. How can people act in such a way is just incomprehensible. If something positive comes from something so terrible it's that people really unite and the best of humanity is highlighted as well. Sending much love to London!
This weekend was sunny in Helsinki, but still cold. Can you believe that I was freezing in my leather pants, heh? Quite the June. At least I can still wear my favorite knits and wool coats, so I can't complain at all!
Have a great new week everyone!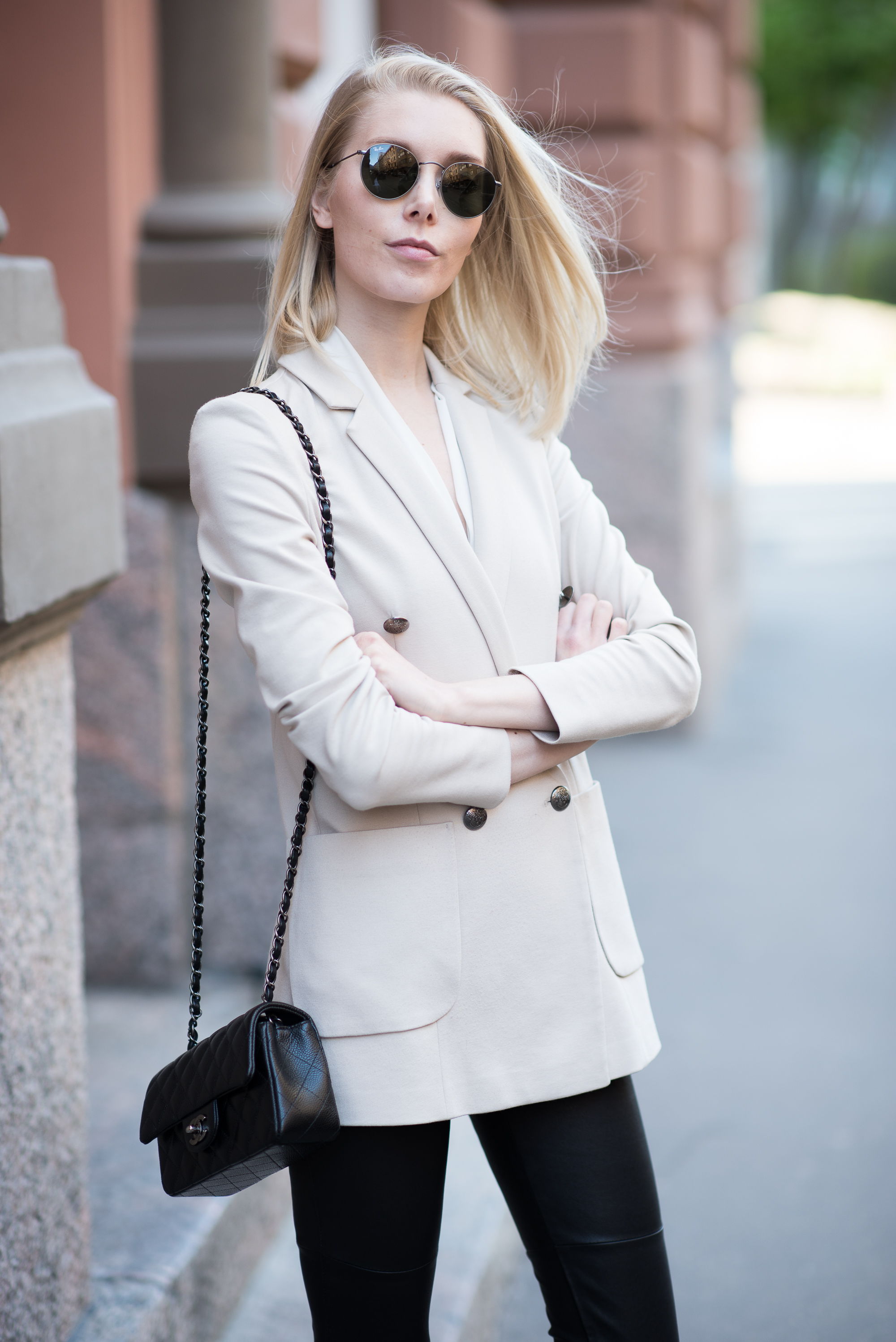 Photos / Thomas D.
Blazer / Andiata*
Top / Andiata*
Leather pants / H&M (similar here*)
Shoes / Converse (similar here*)
Sunnies / Ray Ban*
Bag / Chanel
*Gifted/Commercial links.
Save
Save
Save
Save
Save
Save
Save
Save
Save
Save
Save
Save
Save
Save
Save
Save
Save
Save
Save
Save
Save
Save
Save
Save