Koko viime talven käytetyimmät vaatekappaleeni olivat tämä kuvassa näkyvä neule sekä saman sarjan neuletakki. Käytin niitä valehtelematta monta kertaa viikossa ja myös tänä koleana kesänä niitä on tullut kaivettua kaapista useamman kertaa. Nyt syksyn lähestyessä voin taas sijoittaa ne vaatekaapin eturiviin, sillä uskon, että ne tulevat olemaan jälleen kovassa käytössä. Tätä samaa settiä on muuten tullut tummansinisenä myymälöihin, joten kannattaa käydä sovittamassa jos kiinnostaa!
En voi uskoa, että ensi viikolla siirrymme jo syyskuuhun ja virallisesti syksyyn. Saa nähdä miten ilmojen kanssa käy, mutta paksumpien takkien esille tuominen ei kyllä haittaisi ollenkaan. Parasta syyspäivissä on se ihana kirpeys, mutta ilma on kuitenkin vielä suhteellisen lämmin. Syksyn tulo on aina ihana asia (yksi lempivuodenajoistani), mutta talven tulo hieman kauhistuttaa. Siitä on seitsemän vuotta, kun viimeksi vietimme koko talven Suomessa, eli mitenköhän selviämme siitä jäätävästä pimeydestä…saa nähdä kumpi meistä on pakkaamassa muuttokuormaa ensin, heh. Pitäisi varmaan alkaa katsomaan ulkomaanmatkoja, jotta saisi edes jotain valohoitoa keskellä sitä pahinta aikaa.
No mutta, kesä ei ole suinkaan vielä täysin ohi ja vielä tämän viikon lomailen ja nautin jokaisesta kauniista päivästä. Tänään ajattelimme ajaa Hankoon ja viettää päivän siellä. Hanko, we are coming for you!
This knit is an oldie, but something I wore last winter nearly daily. I still love it and I'm sure I'll wear it this year just as much. It's great to have these timeless high quality pieces in your closet, that you can always rely on. Makes dressing up so much easier, as this knit is something I tend to pick up if I have no other ideas. This same knit is now also available in blue, so you should check it out in Andiata's online store!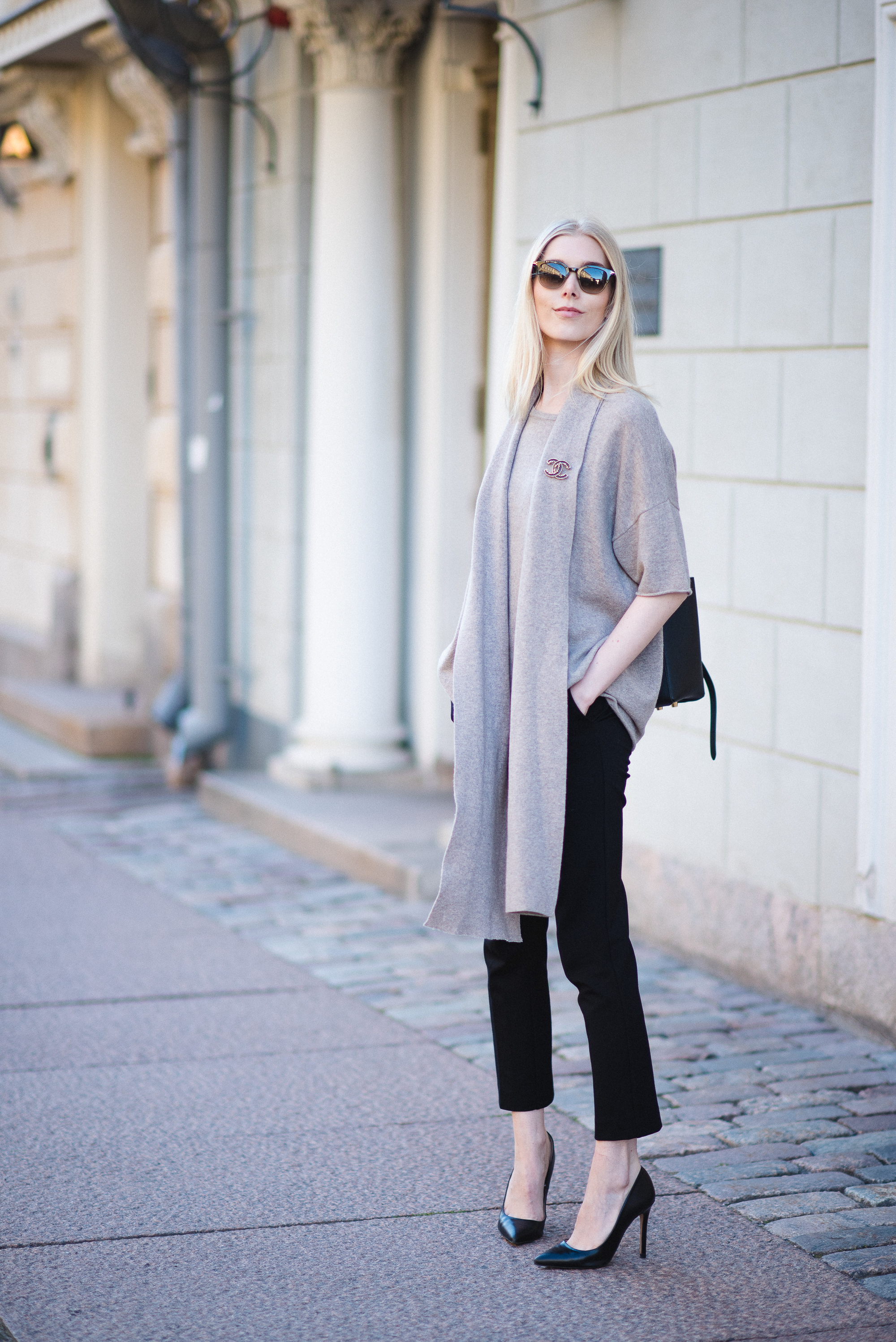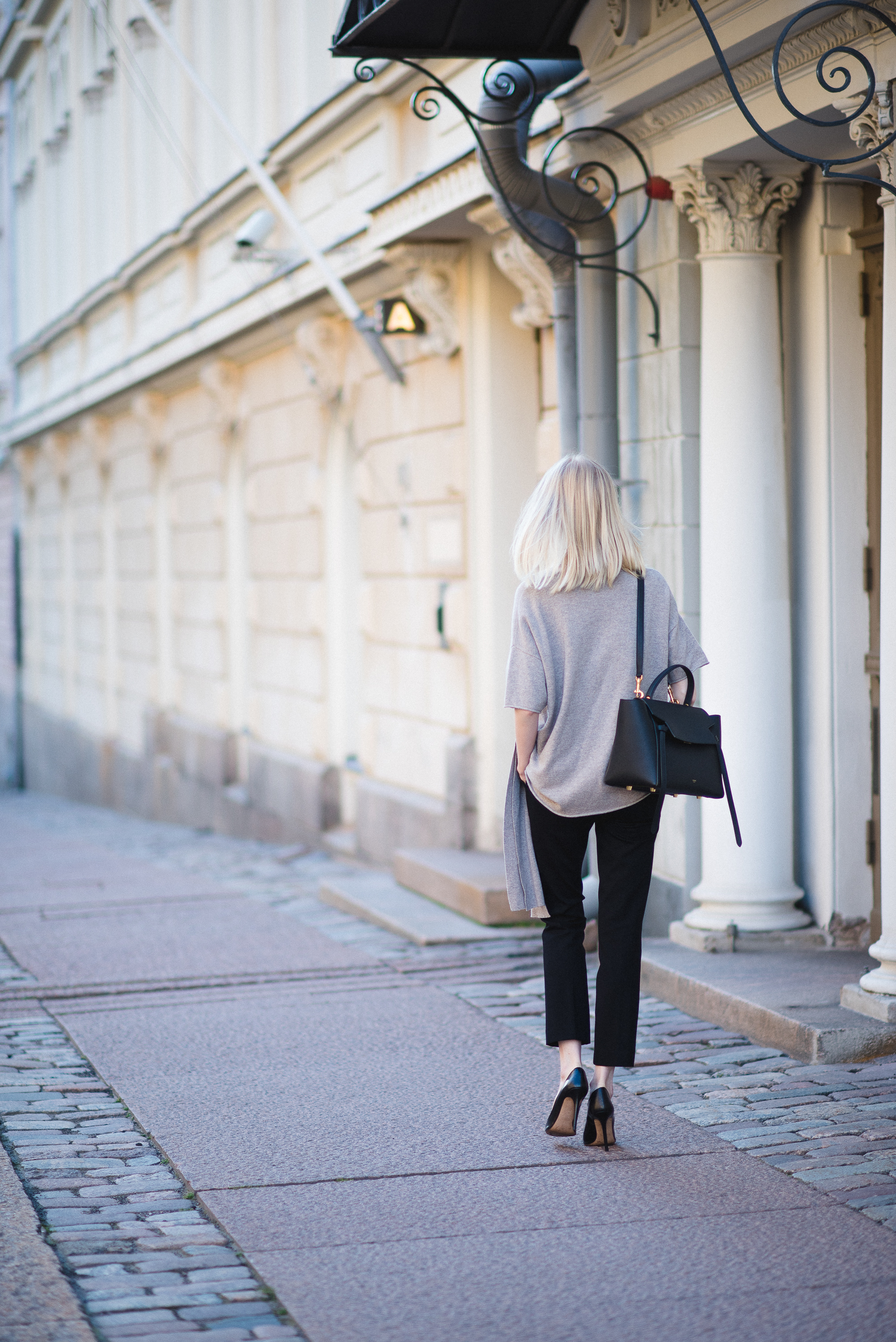 Photos / Thomas D.
Total look / Andiata*
Heels / Zara
Bag / Céline
Sunnies / Céline
Brooch / Chanel
*Gifted.
Save
Save
Save
Save
Save
Save
Save
Save
Save
Save
Save
Save
Save
Save
Save
Save
Save
Save
Save
Save
Save
Save