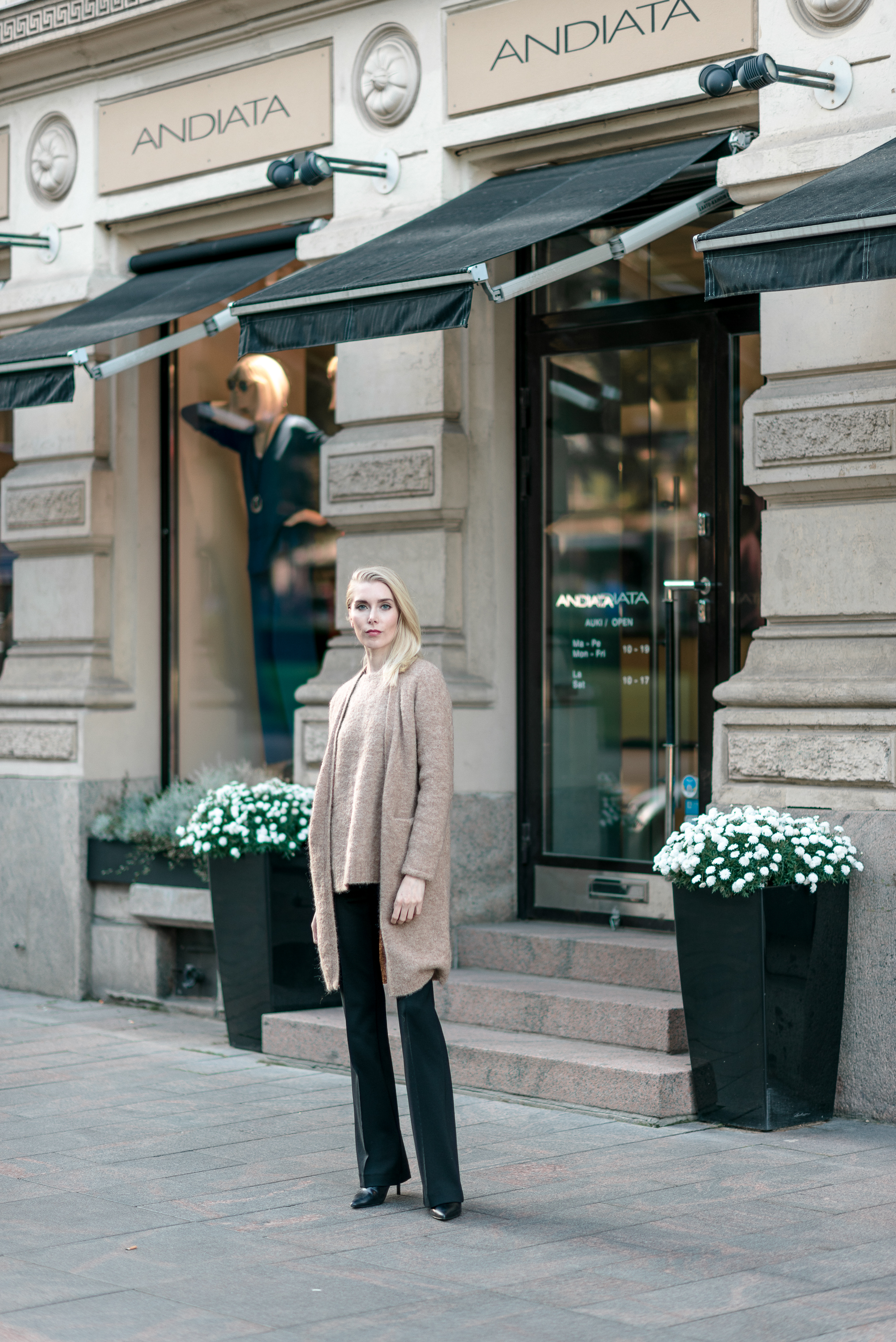 Rakastan neuleita ja käytän niitä vuoden ympäri, joten ei taida olla yllätys, että tämä neulesetti oli yksi Andiatan syysmalliston suosikeistani. Viime vuonna mallistossa oli vastaava merinovillaisena ja se on varmasti vaatekaappini käytetyin setti. Saa nähdä jos tästä on ainesta samaan ja miksi ei olisi? Ihanan pehmeä mohair lämmittää ja tuntuu niin ylelliseltä päällä. Tykkään myös tuosta pörröisestä tekstuurista ja neuletakki sopii hyvin yhteen myös nahkahousujen ja esim. silkkitopin kanssa. Tämä beige väri ei tuntunut heti omalta (harmaa on pakkomielteeni), mutta nyt sitten senkin edestä. Ihanan raikas ja tyylikäs väri, vai mitä?
Ihanaa tiistaita kaikille!
I love knits and I use them all year around, so no wonder this knit set was one my favorites from Andiata's FW17 collection. Last year they had a similar set in merino wool and this is something I've worn almost daily since. Let's see if I fall for this one as badly (although why wouldn't I?) The softness and fuzziness of mohair is something I love and it's a great material to combine with leather and silk.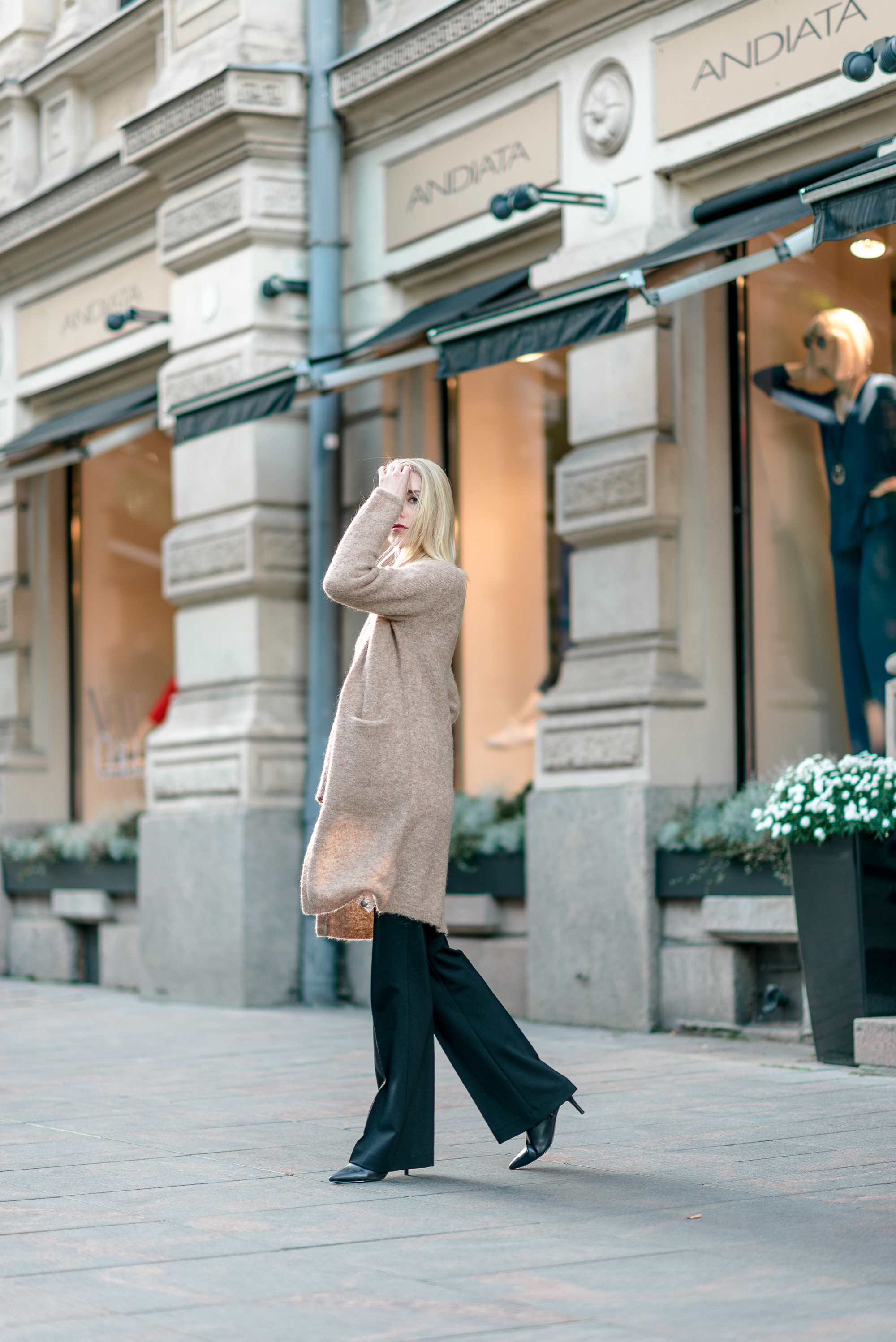 *Postaus yhteistyössä Andiatan kanssa.
Knit / here
Cardigan / here
Trousers / here
Save
Save
Save
Save
Save
Save
Save
Save
Save
Save
Save
Save
Save
Save
Save
Save
Save