Olisiko tässä blogiurani ankeimmat asukuvat, heh? Sen jälkeen kun vettä oli tullut reilusti yli viikon lähes taukoamatta, yritimme epätoivoisesti tallentaa päivänasua katoksen alla. Ei kovin hyvin tuloksin, mutta ainakin oleellisesta, eli asusta, saa jotain selvää. Ostin tämän villakangastakin viime vuonna ja tykkään siitä vieläkin hurjasti! Menee aina keväällä ja syksyllä kivasti kaiken kanssa. Laatukin on ollut aivan loistava ottaen huomioon hinnan!
Kävin taas eilen opiskelijahieronnassa (muutama aika tuli peruttua flunssan takia) ja hitto, että sattui. Nyt oli hartiat ja selkä aivan jumissa ja uskon sairasloman (sohvalla lepäilyn) olevan yksi syy siihen. Onni on kyllä tuollainen paikka missä saa erittäin edullisesti kehoa kuntoon. Moiseen viikoittaiseen hemmotteluun ei olisi muuten mitään saumaa!
Tänään menen viettämään aikaa perheeni kanssa, saan mieheni takaisin kotiin Ranskasta ja auringonkin pitäisi näkyä, eli hyvä päivä tulossa! Ihanaa keskiviikkoa kaikille.
Are these the most depressing outfit pictures ever seen on my blog? These were taken last week after it had been raining for days straight and I desperately needed pictures. We took them in a tunnel and well, they turned out better than I expected, but the surrounding could be prettier, heh.  I'm wearing my favorite grey coat, which I purchased last year. It's a good example of a timeless purchase and I can definitely wear it forever. I only want pieces like this in my closet! Today I'm spending time at my parents after work and then I get my babe back from France. On top of that it should even be sunny today, so it's going to be a good day! Have a great Wednesday everyone!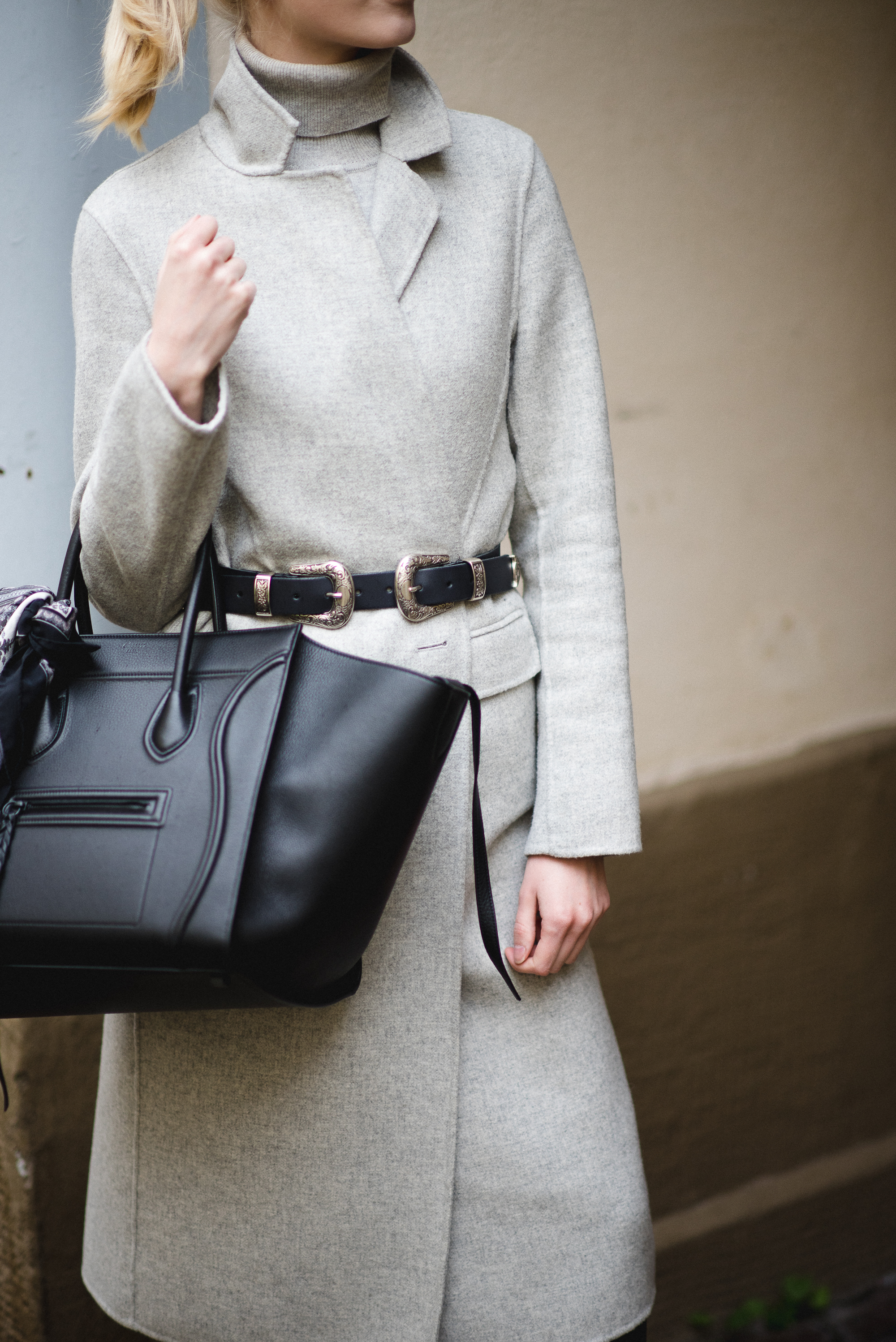 Coat / Zara (similar here*)
Jeans / Mango (similar here*)
Boots / Nelly (similar here*)
Scarf / Balmuir*
Bag / Chloé
*Commercial links/Gifted.
Save
Save
Save
Save
Save
Save
Save
Save
Save
Save
Save
Save
Save
Save
Save