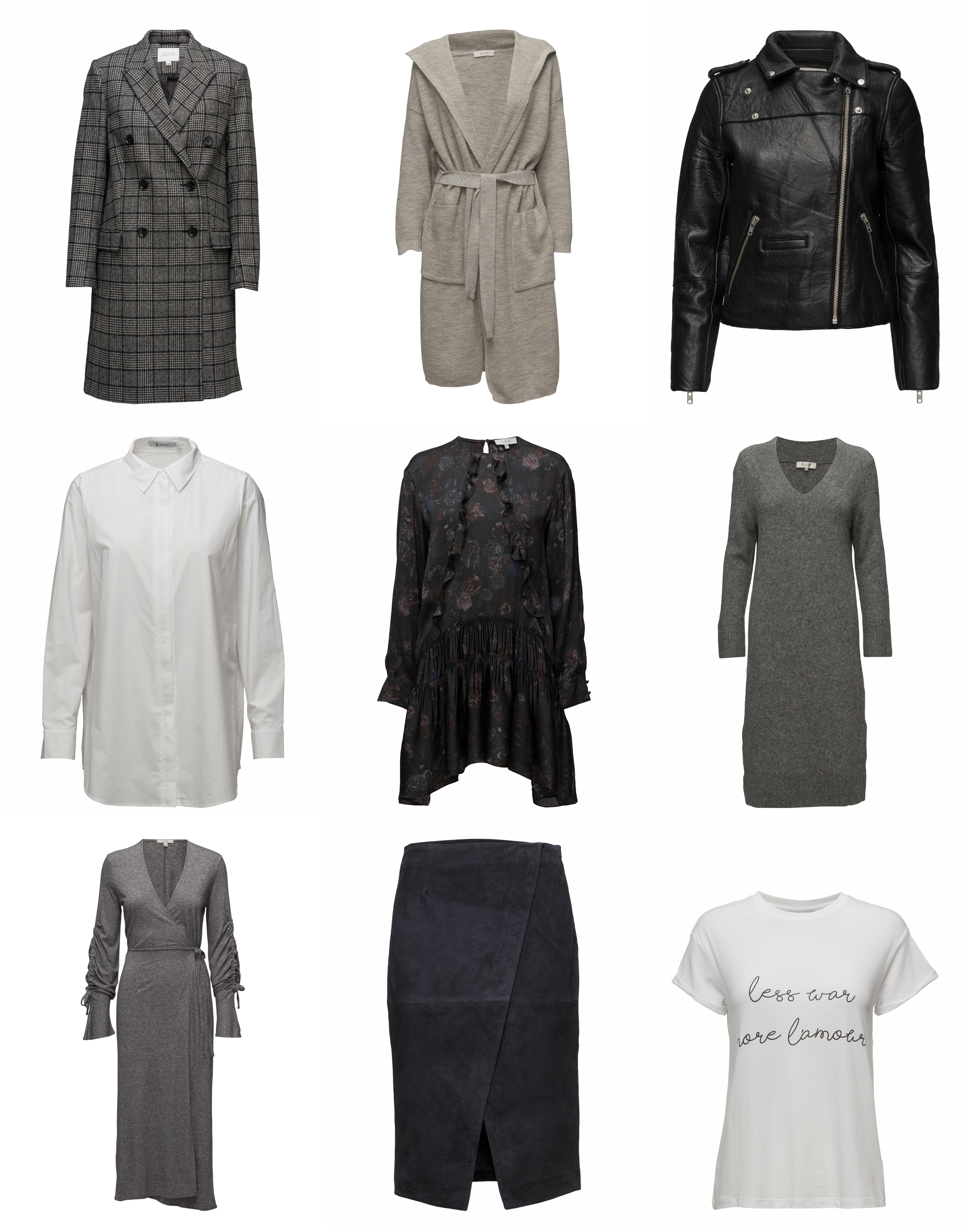 Coat / Dagmar   Cardigan / Aeron   Leather jacket / Minimum
Shirt / T by Alexander Wang   Silk dress / IRO   Knitted Dress / Selected Femme
Wrap dress / Dagmar   Suede skirt / Stylein   T-shirt / Rebecca Minkoff
Eilen kiinnitin ensimmäistä kertaa huomiota siihen, että joulumainoksia tulee jo ihan kunnon syötöllä. Jouluaattohan on jo reilun kuukauden kuluttua, joten ei ihme, että niitä tulee jo, mutta itse en ole yhtään valmistautunut siihen, että tämä vuosi on jo kohta purkissa. En vaan voi käsittää, että olen asunut täällä jo yhden kokonaisen vuoden. Aika hurjaa! Moni vieläkin kyselee, että miten olen viihtynyt täällä niin monen ulkomailla vietetyn vuoden jälkeen. Toki tässä ilmastossa on omat haasteensa, mutta Helsinki on vain niin ihana kaupunki, että täällä on hyvä olla.
Hyvää sunnuntaita kaikille!
P.S. Tämän viikon valinnat ovat kaikki alelöytöjä Booztin valikoimasta. Omat suosikkini ovat tuo Selectedin neulemekko ja Minkoffin t-paita!
My favorite picks of this week are these sales finds from Boozt's weekend sale. I love especially the knitted dress and the t-shirt with the perfect text – less war, more l'amour. Have a great Sunday everyone!
*Commercial links/Mainoslinkkejä.