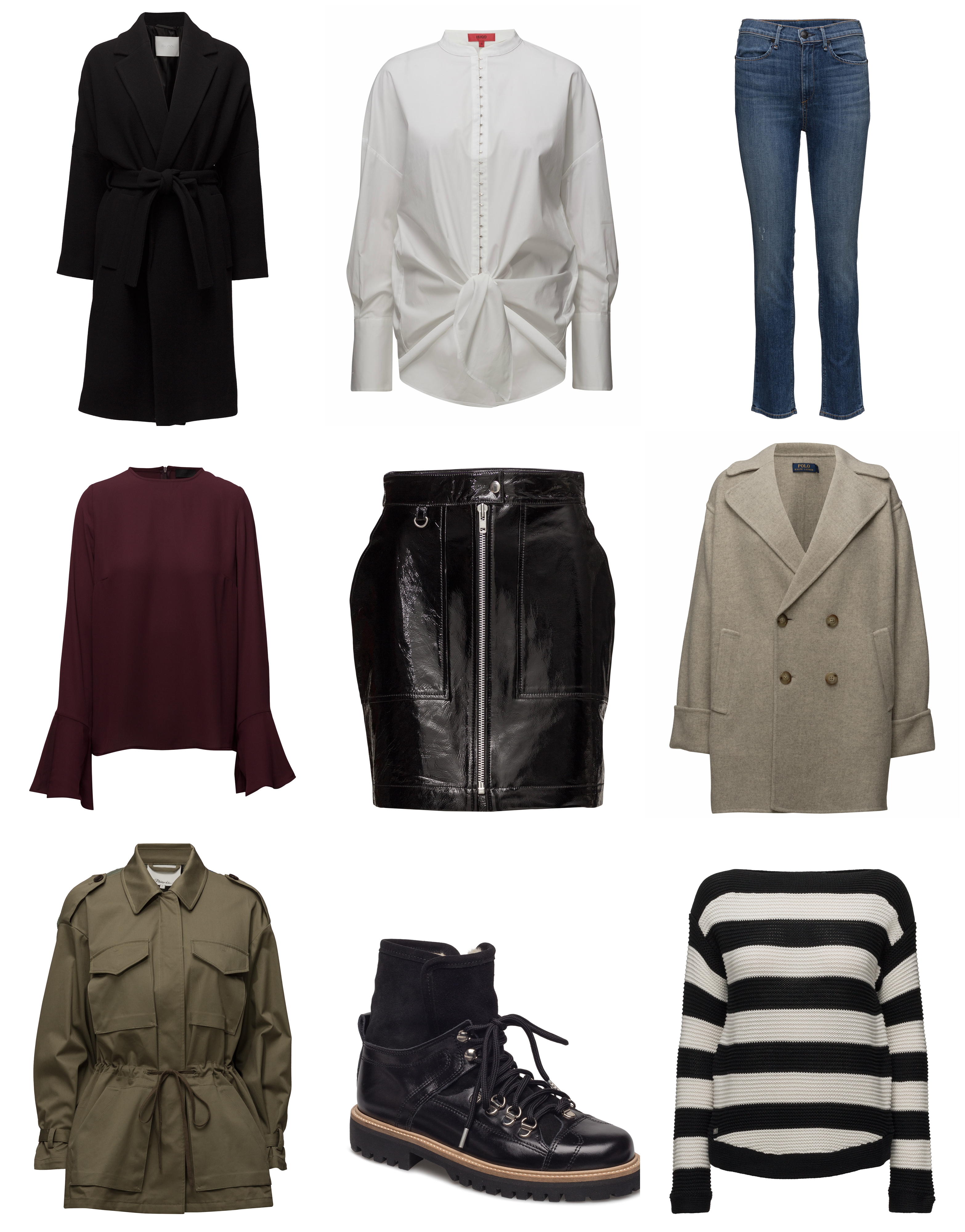 Coat / BOSS   Shirt / HUGO   Jeans / Rag & Bone
Blouse / 2ndDay   Skirt / Samsoe & Samsoe   Coat / Polo Ralph Lauren
Jacket / 3.1. Phillip Lim   Shoes / Ganni   Knit / Lauren Ralph Lauren
En tiedä teistä, mutta itse odotan kevättä malttamattomana! Ensi kuussa valon määrä lisääntyy jo huomattavasti ja pian sitä ollaankin jo maaliskuussa. Talvikin on ollut sen verran leuto täällä etelässä, että se on mennyt ohi aika kivuttomasti ja huimalla nopeudella. Toki helmikuu on vielä edessä, että voihan paukkupakkaset ja lumikinokset vielä yltää etelää myöten, mutta toisaalta ei sekään haittaisi. Muutama kaunis talvipäivä olisi kiva kokea ennen kevättä ja kesää! Keväisin fiilistelen aina vaaleita farkkuja, valkoisia kauluspaitoja ja tennareita ja niin varmasti tänäkin vuonna! Onneksi kaikki nämä löytyvät jo kaapistani, joten uusiin ei tarvitse satsata. Voin siis jo alkaa säästämään seuraavaan syksyyn, sillä kyseinen kausi rokottaa lompakkoani aina eniten, heh.
Hyvää sunnuntaita kaikille!
I don't know about you, but I can't wait for spring! Next month the amount of light is already so much higher and then spring is almost here. This winter has been quite easy in the south as we haven't had a lot of snow or even minus degrees. That doesn't bother me at all, but February is still ahead, so let's see what it brings. Spring fashion is not my thing (as much as fall fashion) and I tend to go for jeans, white shirts and sneakers. Those I already have in my closet, so hopefully I can get through the upcoming season without making too many fashion purchases. Let's see about that!
Have a great Sunday everyone!
*Commercial links/Tekstilinkkejä.