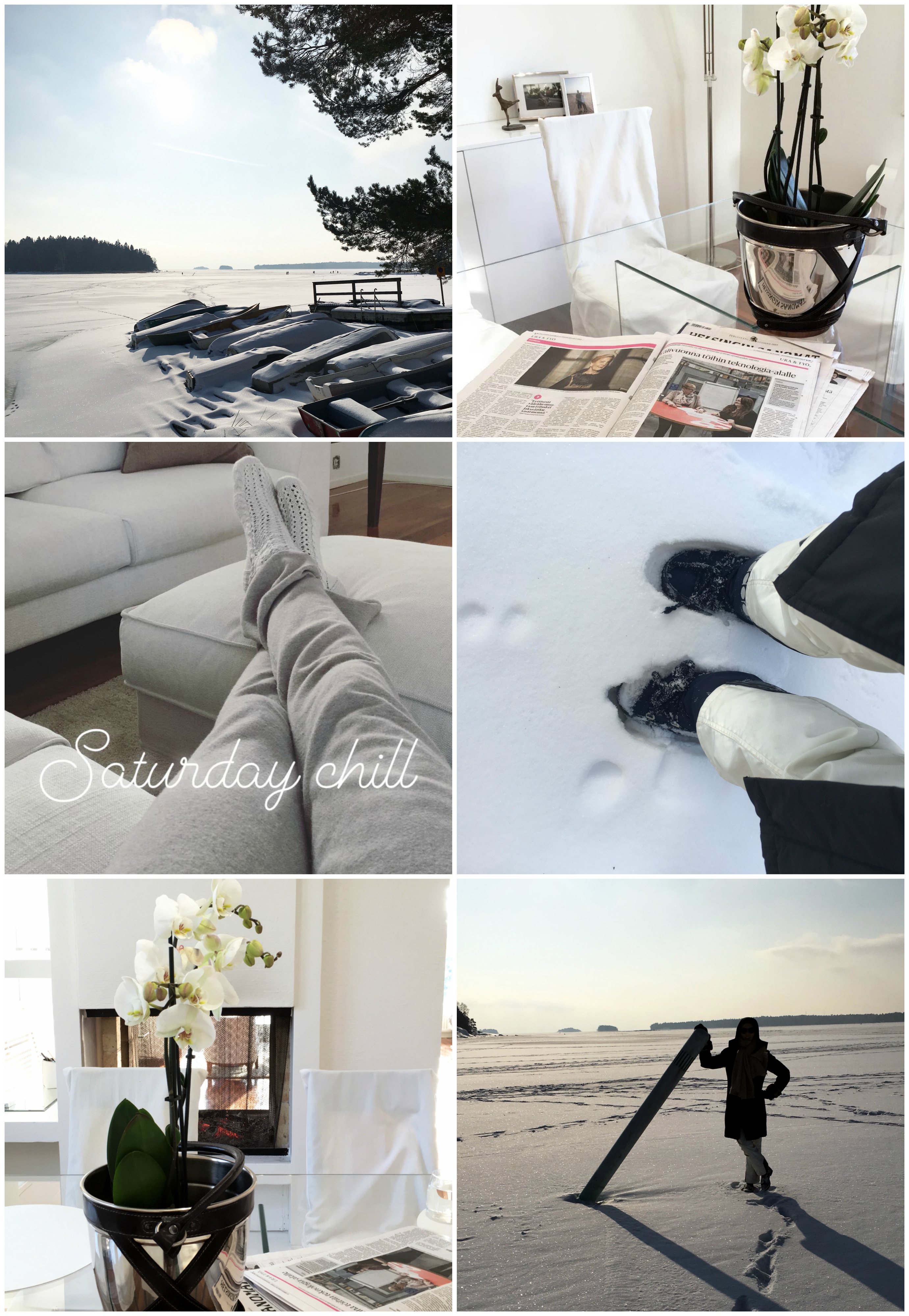 Viikonloppuna olen…
Rentoutunut Espoossa vanhempieni luona ja nauttinut perheen seurasta.
Saunonut pitkän kaavan mukaan kahtena päivänä.
Nukkunut Balmuirin pellavalakanoissa.
Nähnyt isoäitiäni, joka asuu kivenheiton päässä vanhempieni luota.
Pukeutunut kulahtaneisiin olovaatteisiin koko kaksi päivää.
Käynyt ajelulla (paras tapa päästä eroon stressistä).
Kävellyt meren jäällä isäni kanssa ja nauttinut mitä täydellisemmästä ilmasta.
Juonut vihreää teetä varmaan kymmenen kuppia.
Tehnyt pihatöitä äitini 20-vuotta vanhat Moonbootsit jalassa (ihan parhaat talvikengät).
Nauttinut takkatulen lämmöstä.
Tässä viikonloppuni siis tiivistettynä, eli olen ottanut todella rennosti. Täällä Espoossa on vaan niin paljon helpompi rentoutua, kuin mitä keskustassa ja nautin suunnattomasti tästä rauhasta. Kohta pitäisi saada itsensä ylös ja palata takaisin keskustaan. Onneksi mies on kotona odottamassa, niin paluu ei tunnu liian vaikealta. Ihanaa sunnuntain jatkoa kaikille!
This weekend I have been in total relaxation-mode. I have spend the last few days at my parents and enjoyed so much being back in my old hoods. I have been relaxing in the sauna, sitting by the fire and today I took a long walk on the sea with my dad. I love when the sea freezes and you can go far by foot. The sun was also shining from blue sky, so it's been a great ending to this week!