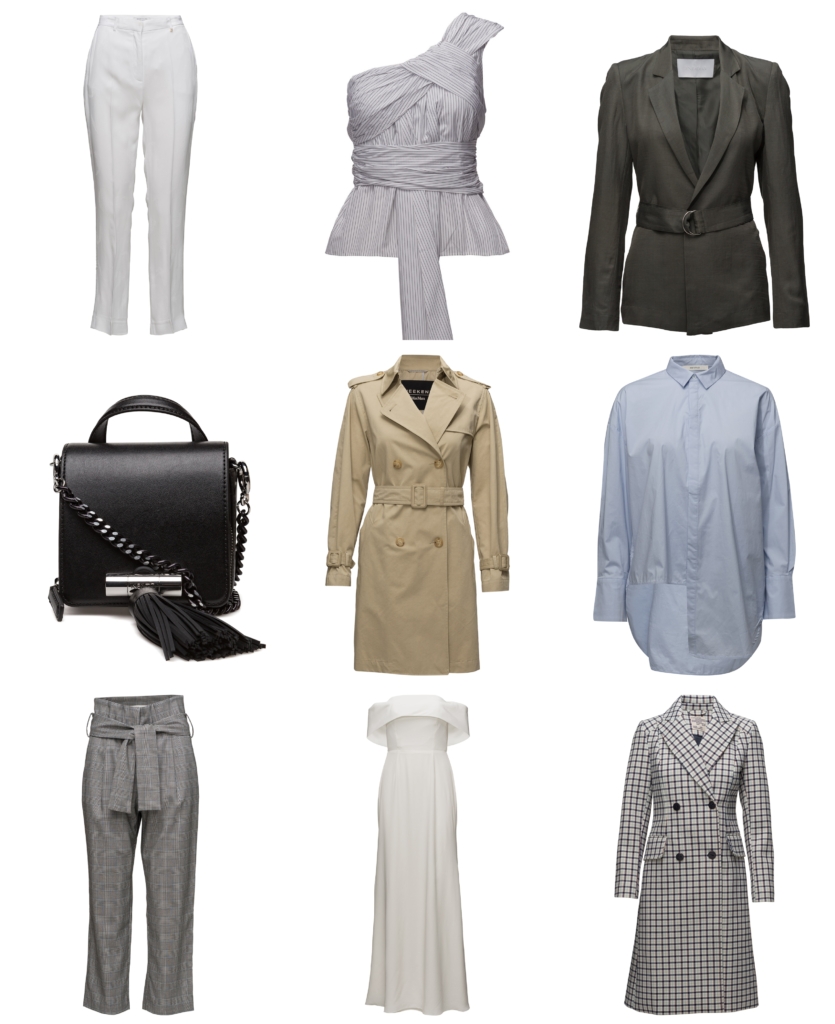 Trousers / GUESS   Top / Dagmar   Blazer / 2ndDay
Bag / Kenzo   Trench / Weekend Max Mara   Shirt / Gestuz
Trousers / Just Female   Silk dress / By Malina   Coat / Baum und Pferdgarten
Saatiin eilen varattua hotellit Dubain reissua varten ja päätimme sittenkin puolittaa loman Abu Dhabin ja Dubain välillä, eli aavikkoresortti jäi nyt laskuista pois. Jätetään se seuraavaan kertaan! Olemme kolme päivää kummassakin kaupungissa, joten se kuulostaa ihan hyvältä. Nyt huomaa, että talvi alkaa hiljalleen painamaan, joten ehkä tällainen rennompi loma on ihan hyvä tähän saumaan. Talvikin alkaa nyt todellakin riittämään, joten maaliskuuta odotellessa. Viikon valinnat ovat tällä kertaa kevään uutuuksia ja vaaleammat sävyt näyttävät kyllä niin raikkailta!
Ihanaa sunnuntaita kaikille!
Yesterday we booked the hotels for our Dubai and Abu Dhabi trip and I wish March was already here. This winter is starting to be enough now, so our trip can't come fast enough…or spring for that matter! Can't wait to wear lighter shades and lighter layers (and not be cold all the time). It's going to be worth the wait – spring always is! The most magical season of the year.
Have a great Sunday everyone!
*Commercia links/Mainoslinkkejä.