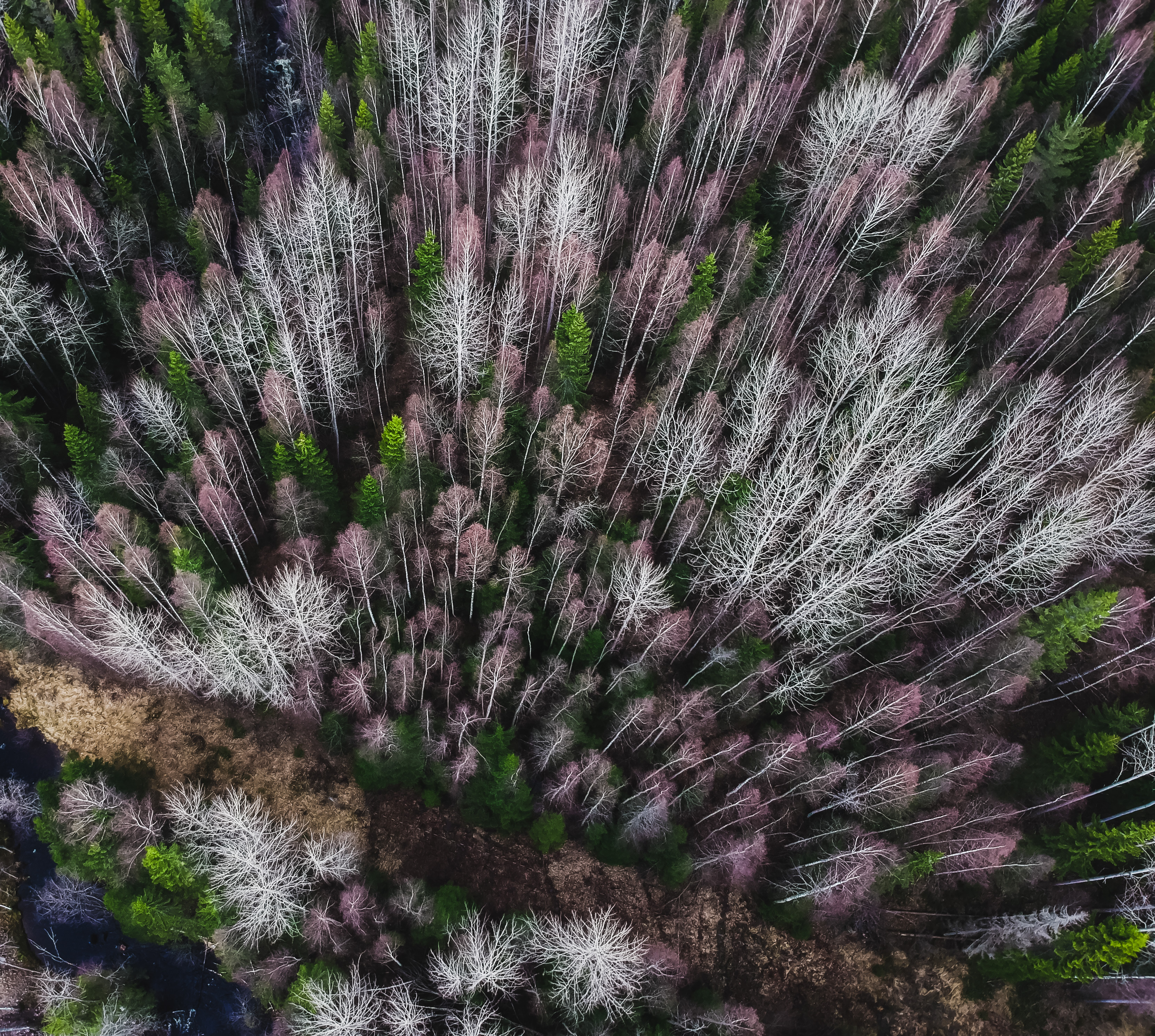 Olisikohan ihan ok, jos muuttaisin kolmekymppisenä metsän keskelle omaan mökkiini? Tämä ajatus nousee aina mieleeni kun tulen landelle. Täällä on vaan niin hyvä olla ja mitä vanhemmaksi tulen niin sitä enemmän kaipaan ja tarvitsen rauhaa. Kulunut viikko oli aika intensiivinen ja tuli sosialisoitua normaalia enemmän. Katsoin Aviciista kertovan dokumentin viime viikolla ja pystyin jossain määrin samaistumaan hänen fiiliksiin siitä, että small talk ja muu sosiaalinen "pakko-pulla" voi olla aika kuluttavaa, jos on edes hieman introvertti luonteeltaan. Teen työtä missä pitää olla sosiaalinen eikä se tuota mitään vaikeuksia itselleni (ja tykkään jutella ihmisten kanssa), mutta huomaan, että välillä se vie hirveän paljon energiaa. Silloin on pakko ottaa pieni hengähdystauko, jotta pystyy palautumaan. Itselleni paras paikka siihen on täällä maaseudulla missä ei tarvitse puhua muuta kuin perheelle (ja halutessaan ei edes heille, heh). Nukun täällä myös ihan mielettömän hyvin ja parasta on kun aamulla herää eikä kuulu mitään kaupungin ääniä. Viime yönä joutsenet kyllä herättivät keskellä yötä (en ymmärrä miten niin kauniista linnusta voi lähteä niin hirveä ääni), mutta se kuuluu elämään täällä luonnon helmassa. Tänään illalla pääsee vielä saunaa, joten eiköhän tässä olla kohta niin rentoutuneita kun vaan ihminen voi olla!
Ihanaa viikonloppua kaikille!
Every time I come to our summerhouse, I start thinking about moving here. I just love the peace and tranquility that nature brings. I work in an environment where I need to be very social and as an introvert, it takes quite a lot of energy from me. Don't get me wrong, I love what I do and I love talking with people, but I think it takes more out of me than from someone who is super social by nature. I think you can learn to be social, but if it's not in your character, it's something that can wear you out. I just watched the documentary on Avicii from Netflix and I can so relate to him on this point. Luckily for me, I've never had to perform in front of hundreds of people, but I can only try to imagine what it's like to do that night after night for someone who does not feel comfortable being in the spotlight. For me, I love talking with people and getting to know new ones, but nevertheless, I also need time for myself to balance the "work" me and then the "personal" me if it makes sense. Now I'm in my happy place, so it's the perfect spot to de-stress and completely relax. 
Have a great weekend!