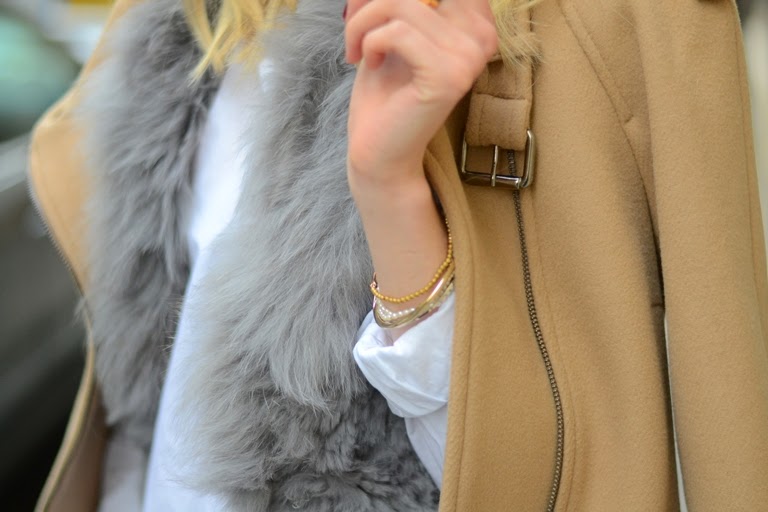 Here is a little sneak peek to my next outfit post! As soon as I find the time (and energy), I'll publish the complete look. Until then, enjoy your week! 🙂
Tässä pieni kurkkaus seuraavaan asupostaukseen. Heti kun löydän enemmän aikaa (ja energiaa) niin julkaisen koko lookin. Tällä hetkellä tuntuu, että energiat on niin nollissa, että hyvä kun töihin jaksaa herätä. Muutenkin työpäivät on niin järjettömän pitkiä, että kun illalla pääsee kotiin, on jo lähes valmis nukkumaan. Ja sitten seuraavana päivänä taas sama rumba (monelle varmasti tuttua). Onneksi on ne viikonloput! 😉 Kuullaan siis viimeistään silloin asupostauksen kanssa!
EDIT/ Michael Korsin kullanvärinen rannekello löytyy nyt huuto.netistä ja kohdetta pääsette katsomaan tästä!