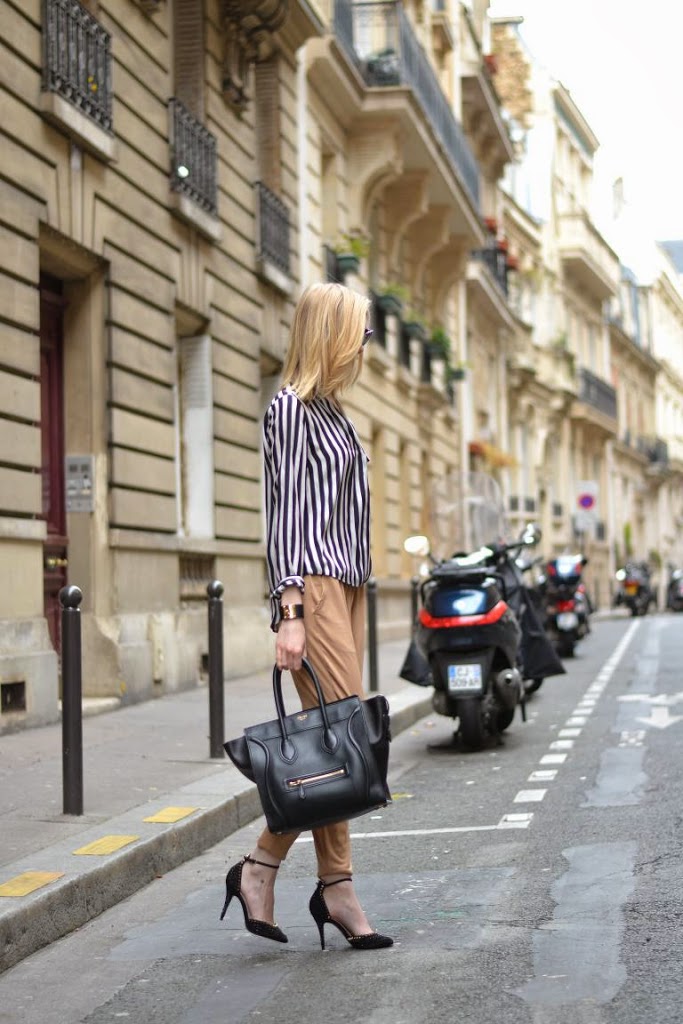 Silk Blouse & Heels / Zara
Pants / H&M
Bag & Sunnies / Céline
Bracelet / Fendi
Short break from Mauritius. Now that February is soon here, I've started to wait for Spring. This look is something I could recreate this season as well. And oh, I'm starting to miss those streets of Paris…and that shorter hair. Need to chop it off as soon as possible!
Enjoy the weekend!
Oletteko jo täysin kyllästyneitä Mauritius postauksiin? Niitä on vielä muutama tulossa, mutta tässä pieni breikki. Helmikuu häämöttää jo kulman takana ja vaikka se onkin vielä kunnon talvikuukausi, alkaa valoisammat päivät tuomaan toivoa keväästä. Se onkin yksi lempivuodenaikani. Tämä vanhempi asu on sellainen, minkä vedän varmasti päälleni tänä keväänäkin. Lyhyet hiukset on myös pakko saada mahdollisimman pian. Ja ah, näitä vanhempia kuvia katsellessa tulee ikävä Pariisin kotikatua… 
Hyvää viikonloppua kaikille!