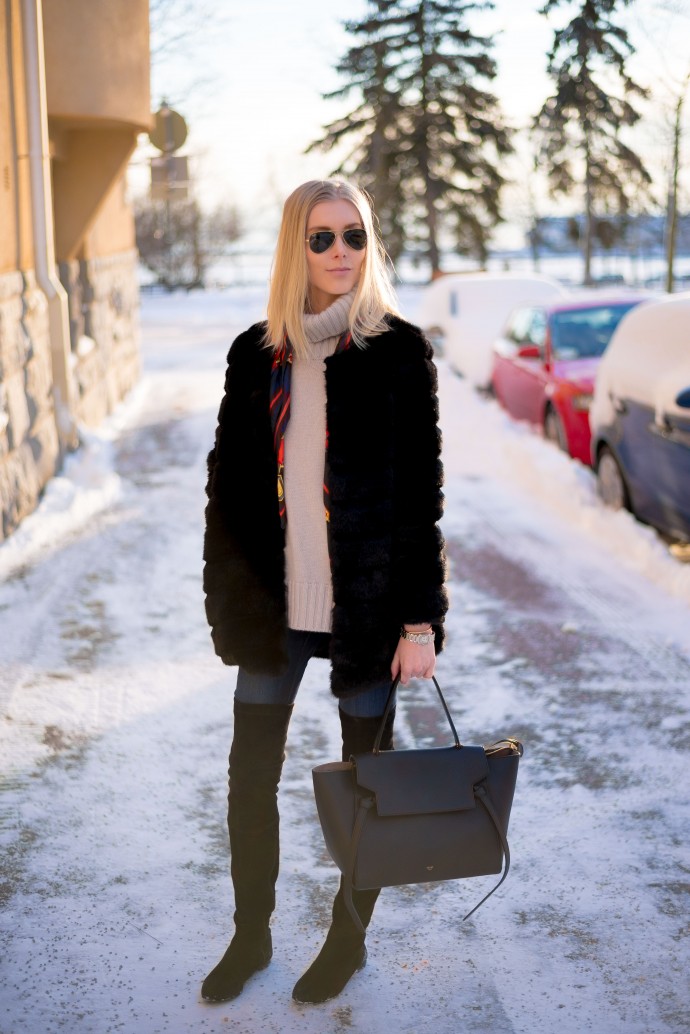 [dropcap custom_class="normal"]Tänään tulee taas yksi vuosi lisää mittariin. Suurinosa syntymäpäivistäni on mennyt aika rauhallisissä merkeissä ja niin myös tämäkin. Mennään illalla syömään poikaystäväni kanssa Gaijiniin mahat täyteen ja parasta on se, että pääsen nauttimaan hänen seurastaan. Keskiviikkona mies palaa jo takaisin Ranskaan, joten täytyy ottaa nyt kaikki irti! Nähdään seuraavan kerran vasta maaliskuun taitteessa, jolloin lennän hänen luokseen. Sitten toivottavasti Pariisissakin on jo kevättä ilmassa![/dropcap]
Syntymäpäivälahjaksi mies yllätti mut Louboutinin Pigalle koroilla. Hän sai tilattua ne merkin omasta verkkokaupasta ja kengät toimitettiin Ranskaan. Joudun siis vielä odottamaan niitä hetken, mutta vihdoin tärppäsi. Olen nimittäin himoinnut niitä kauan! Yksi asia siis ruksattu pois toivelistaltani. Merci mon amour!
P.S. Huomasin, että NAP:in valikoimaan oli tullut juuri lisää kokoja nuden värisistä Pigalle-koroista. Jos ne on ollut hakusessa niin kannattaa kiirehtiä. Ne kun myydään nopeasti loppuun!
Today it's my birthday! I'm so happy to have my boyfriend still here and tonight we'll have dinner in a great restaurant called Gaijin. My boyfriend is leaving back to France on Wednesday so it's my last two days with him before March. Then I'll fly to see him and hopefully Paris is already then in Spring mode!
For my birthday, he surprised me with Pigalle heels that I have been drooling over for ages. He ordered them online and as Louboutin doesn't ship to Finland, the shoes are now in France. I'll get to wear them later, but as it's still winter in Finland, there is no rush. Now I get to tick them off my wish list. Thank you my love!
P.S. I just noticed that NAP has more stock for nude Pigalle heels. They sell out quick so be fast if you've been thinking about buying them!
Coat / Storets
Knit / Max Mara
Jeans / Joie
Boots / Zara
Scarf / Cartier
Bag / Céline
Watch / Cartier Tank
Bracelet / Saint Laurent
Sunnies / Ray Ban