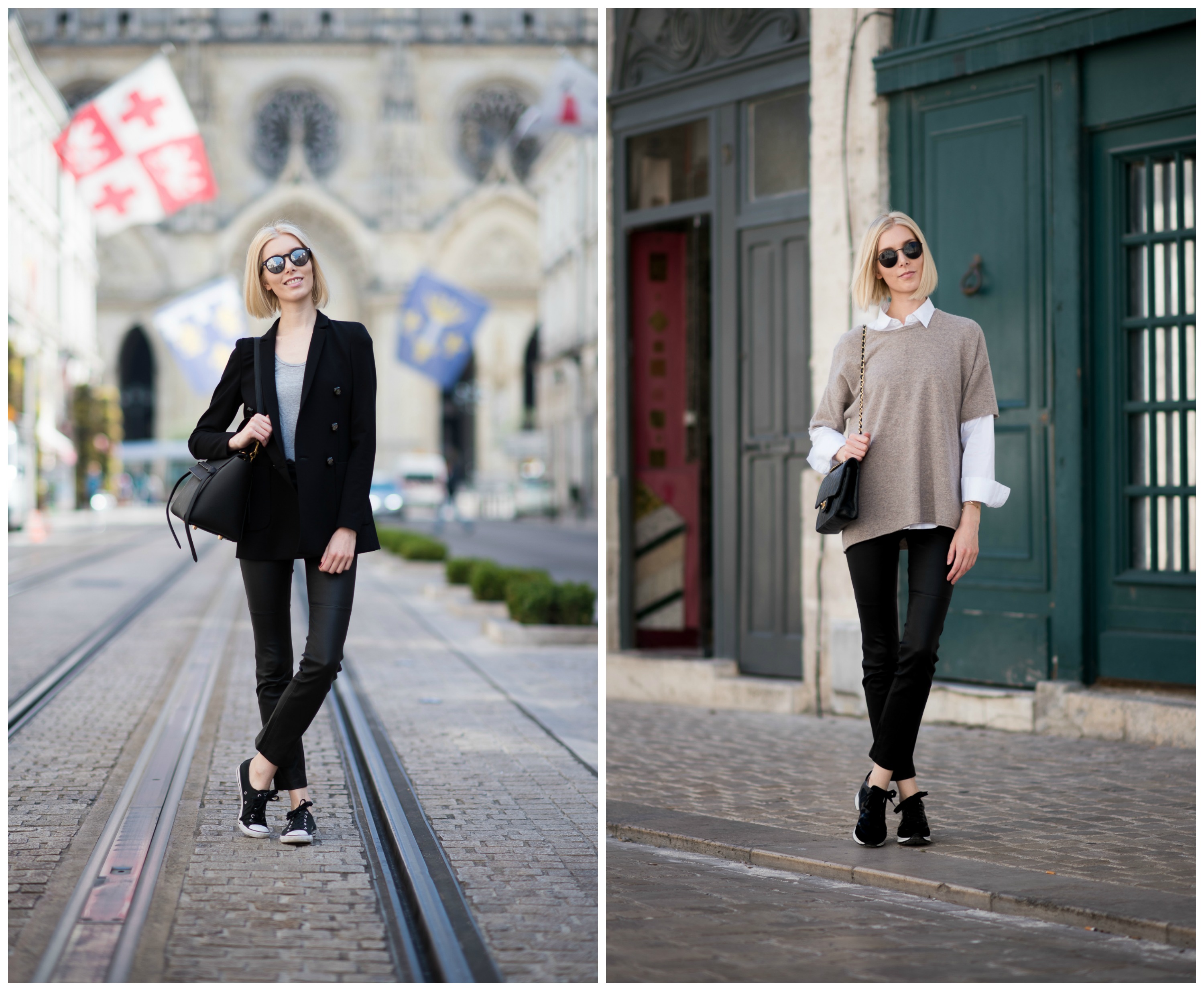 1. Black blazer / 2. Oversized knit
Viime viikolla esittelin nämä viisi asua, joita kaikkia yhdistivät nämä samat nahkahousut. Tein asuista vielä tällaisen koostepostauksen, jotta asuja on helpompi verrata keskenään.  Tässä on vielä muutama asia mitä kannattaa pitää mielessä nahkahousuja valitessa;
Pidä huoli siitä, että asun yläosa peittää takapuolen jos housut ovat taskuttomat ja muutenkin ns. trikoomaiset. Nahkahousut harvoin imartelevat takapuolta farkkujen tapaan.
Leiki eri materiaaleilla ja tekstuureilla, eli yhdistele nahan kanssa esimerkiksi pehmeää villaa. Mielestäni etenkin tuo mohairvillainen neuletakki pelaa erityisen hyvin kovan nahan kanssa, luoden asuun kivaa pehmeää kontrastia.
Suosi suoralahkeisia nahkahousuja, sillä se on imartelevin malli. Hieman vajaamittaiset ovat myös tyylikäs valinta etenkin avokkaiden kanssa.
Muista valita tarpeeksi napakka koko, sillä nahka venyy käytössä ja antaa hyvin periksi. Näitä omiani en meinannut alkuun saada päälleni ollenkaan (poikaystäväni piti auttaa – no joke), mutta onneksi päädyin silti tähän kokoon, sillä nahka on pehmentynyt ja muokkautunut kroppani malliin.
Huokeammalla hinnalla voin suositella mm. H&M:n, Zaran ja Gestuz:n* valikoimaa. Jos taas haluaa tanskalaista laatua, niin By Malene Birgeriin voi aina luottaa. Nämä merkin viininpunaiset nahkahousut* ovat myös upeat, jos kaapista löytyvät jo ne mustat. Ja tämä culottes-malli* olisi aika upea avokkaiden ja muhkean neuleen kera.
Eli sellaisia huomioita nahkahousuista! Oma suosikkini näistä asuista oli tuo neljäs, mutta mikä kolahti teihin? Ihanaa lauantain jatkoa kaikille!
Last week I showed you five outfits that all shared the same leather pants. Let's go back to leather pants (in general) just for one second;
If the pants are pocket-less and "leggings"-type wear a longer top that covers the butt. Pocket-less leather pants are rarely flattering on the derrière.
Play with different materials and textures. Soft mohair + hard leather = match made in heaven!
I personally prefer a straight cut in leather pants. I find them much more flattering. Also cropped length is a plus.
Remember to pick a very small size, as the leather expands and gives in.
So now I've said everything I wanted to about leather pants, so we can let this topic rest for a while. Enjoy your weekend everyone!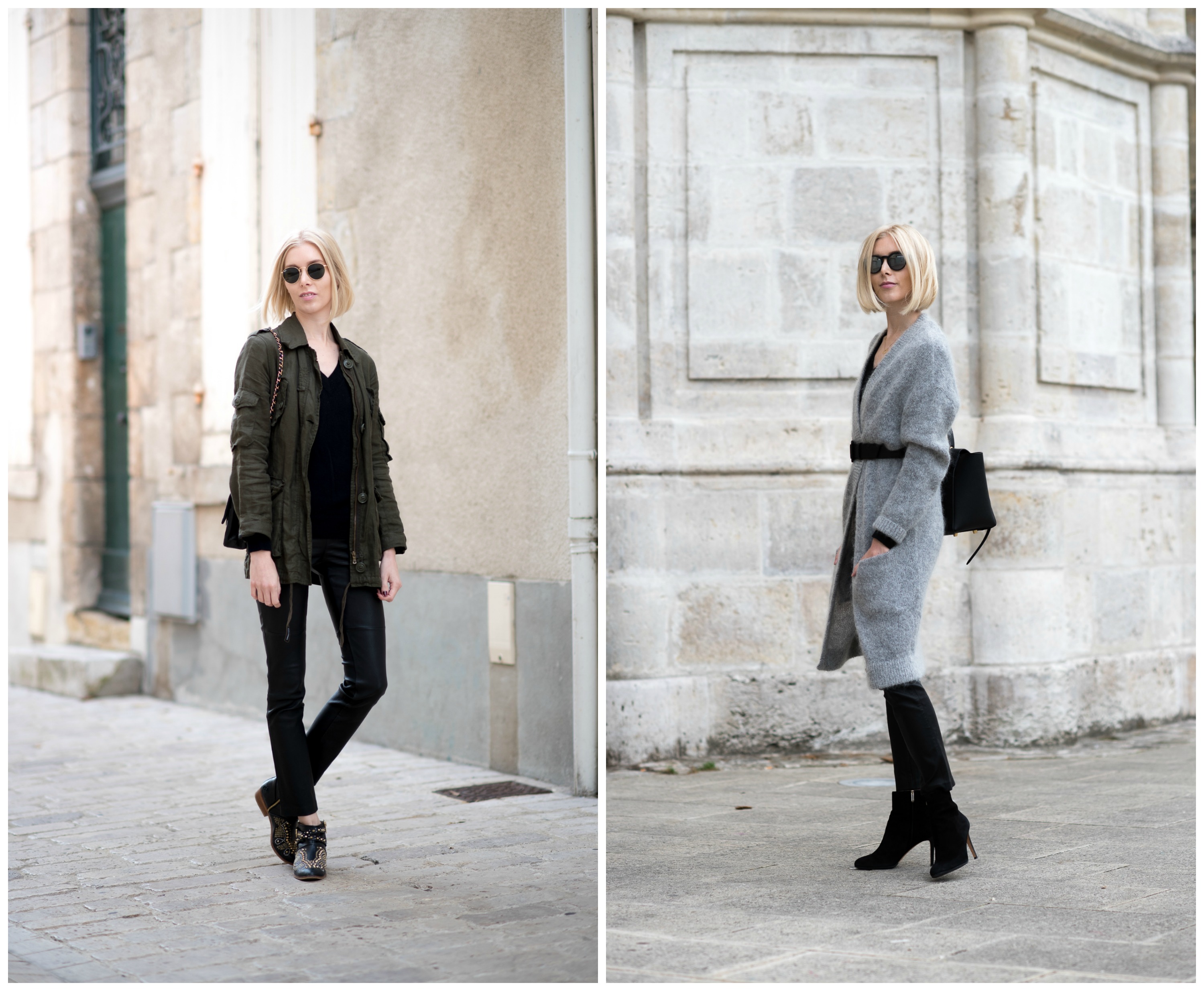 3. Army jacket / 4. Mohair cardigan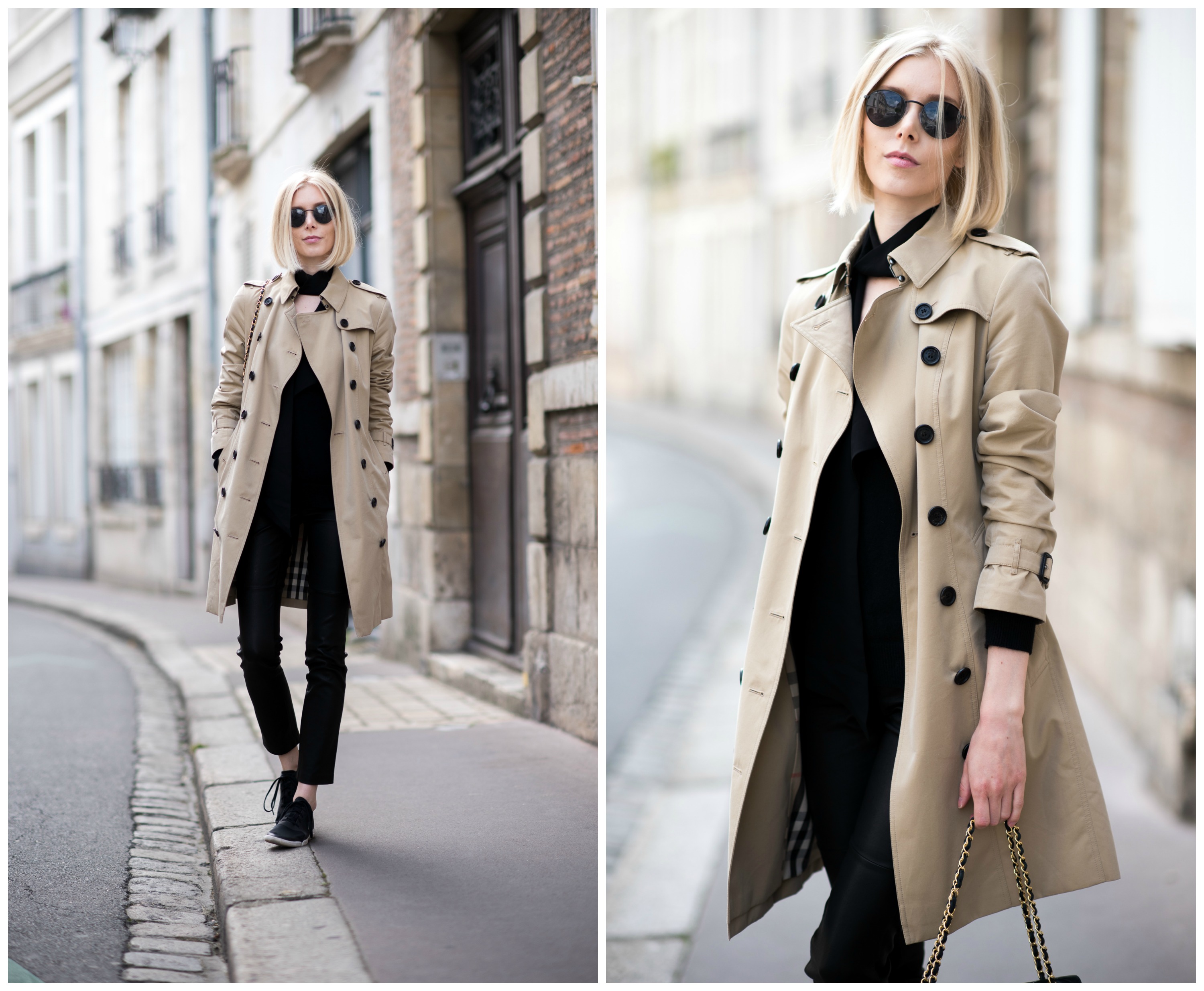 5. Trench coat
*Mainoslinkkejä.
Save
Save
Save
Save
Save
Save
Save
Save
Save
Save
Save
Save
Save
Save
Save