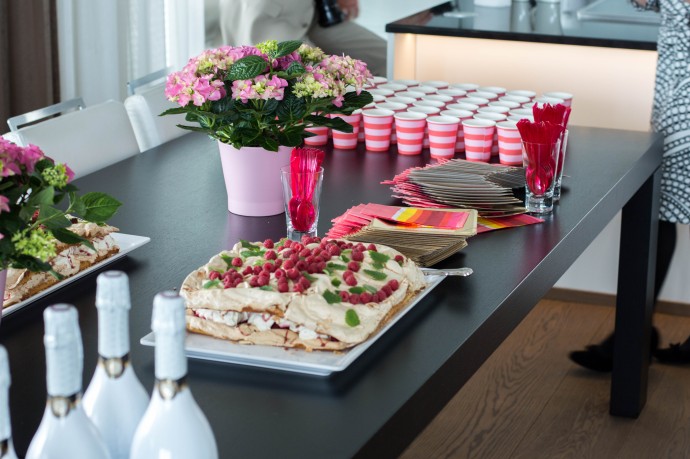 Olen nyt kahden suloisen pikkutytön kummitäti ja uusinta tulokasta juhlittiin viime sunnuntaina Aallonkodin* Finlandia-kattohuoneistossa. Pikkuneidin perhe oli koristellut tilan kauniisti ja vieraat pääsivät skoolaamaan kuplivalla ja nauttimaan herkullisesta kakusta. Prinsessa jaksoi hymyillä vieraille ja vasta huoneiston tyhjentyessä hän simahti sopivasti vaunuihin. Mahtavasti pikkuinen selvisi juhlapäivästään!
Aallonkodin Finlandia-huoneisto sopi tähän tilaisuuteen täydellisesti. Huoneiston yksi parhaimmista puolista on valtava ulkoterassi, joka pääsisi oikeuksiinsä lämpimänä kesäpäivänä. Aallonkodin huoneistoja voi vuokrata pienempiä tilaisuuksia varten, eli jos teillä on kesällä juhlia tai muita tilaisuuksia suunnitteilla, niin voin lämmöllä suositella Aallonkotia.
Pikkuneiti on nyt saanut nimensä ja ehkä seuraavat juhlat tuolla voisivat olla hänen 1-vuotis syntymäpäivät? Niitä odotellessa!<3
I am fortunate enough to have two lovely goddaughters. The youngest is only 3 months and last weekend we had her name giving party in Aallonkoti. The apartment was nicely decorated and everyone enjoyed themselves. Including the star of the party. She was smiling at her guests and only fell asleep when people started leaving. A true hostess I have to say, heh.
Aallonkoti was a great spot for the party as the penthouse was amazing. It's actually an apartment hotel, but you can also rent the rooms for small events.
So now this little sweetheart has officially her name and I can't wait to see her grow! <3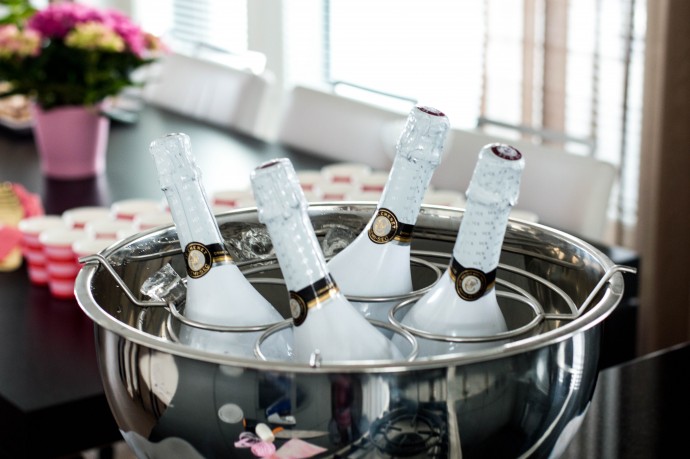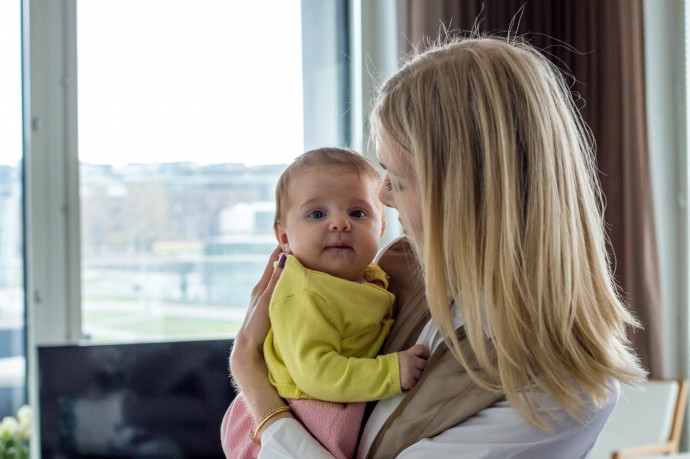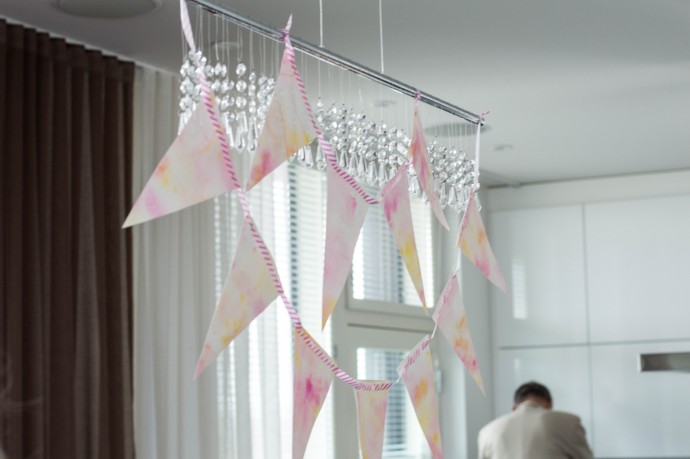 *Yhteistyössä Aallonkodin kanssa.