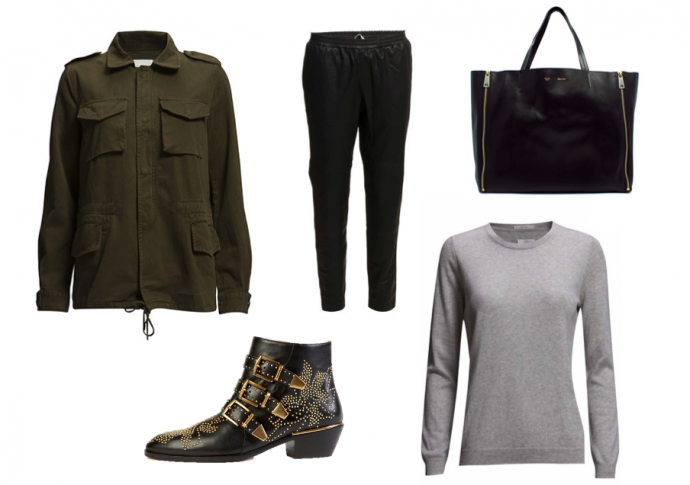 [spacer]
Jacket / Mango     Leather pants / Won Hundred     Bag / Céline
Boots / Chloé     Sweatshirt / Gant
[dropcap custom_class="normal"]Kävin eilen hakemassa Mangosta toisen parin leveälahkeisia farkkuja, jotka voin sitten lyhentää matalien kenkien kanssa käytettäviksi. Bongasin samalla tämän army-takin, johon ihastuin samantien. Itsehillintää riitti sen verran ja sain jätettyä takin vielä kauppaan ja miettimään asiaa muutaman päivän. Itselläni on tosissaan menossa vaatekaapin karsiminen, ei uuden lisääminen, mutta…[/dropcap]
Huomasin muuten, että lempiompelijani keskustassa (BSW Ompelimo) on muuttanut Lappeenrantaan, eli etsin nyt kipeästi hyvää ompelijaa pääkapunkiseudun alueelta (keskusta-Espoo akselilta). Olisiko teillä suositella ketään?
Yesterday I went to buy another pair of flared jeans from Mango, so I can shorten and wear them with flats. While I was in the store I spotted this great army jacket. I had enough self control to leave it in the store and think about it for a few days. As I'm moving soon, I'm trying to reduce the amount of stuff, not add to it, but…
*Commercial links/Mainoslinkkejä.