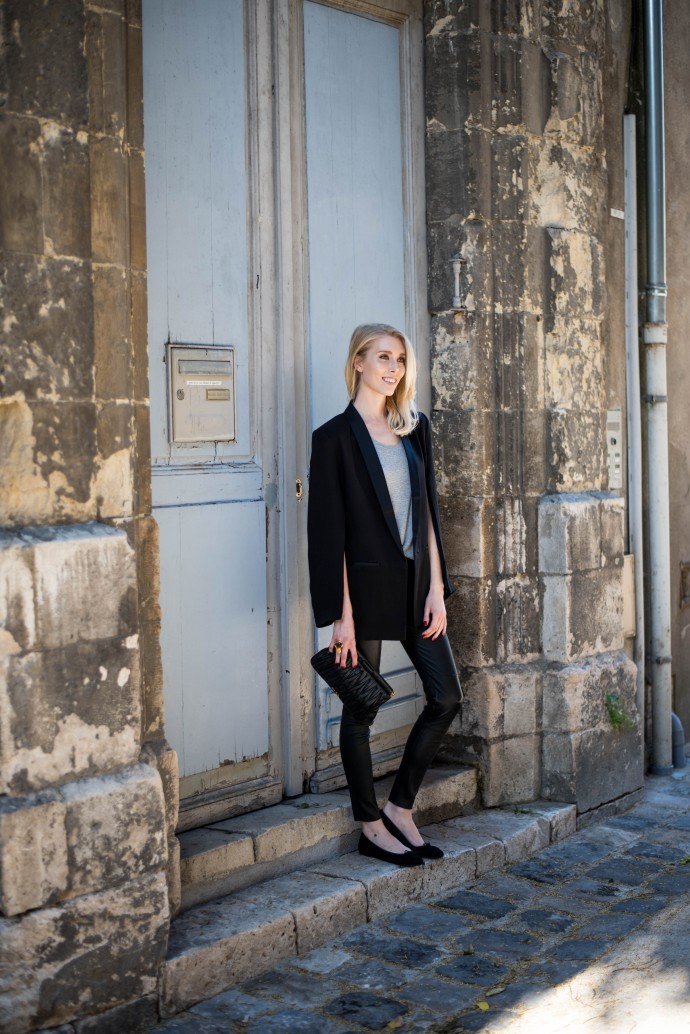 [dropcap custom_class="normal"]Viime perjantaina vietimme poikaystäväni kanssa date nightin. Se oli itseasiassa ensimmäinen kerta muuttoni jälkeen kun ehdimme viettää laatuaikaa ihan kahdestaan. Mielestäni parisuhde (kuten mikä tahansa muu suhde) vaatii sen, että aikaa järjestetään kiireen keskellä vaikka mikä olisi. Se, että asuu toisen kanssa saman katon alla ei todellakaan tarkoita sitä, että töitä suhteen eteen ei tarvitsisi tehdä. Oikeastaan silloin vielä enemmän. Se, että näkee toista muutaman tunnin illalla töiden jälkeen ei mielestäni riitä, jolloin se kahdenkeskinen laatuaika on enemmän kuin tarpeen.[/dropcap]
Perjantaina lähdimme siis ulos syömään kahdestaan ja ajoimmme pieneen kylään maaseudulle. Istuimme ulkona puutarhassa nauttien raikkaasta ilmasta, hyvästä ruoasta ja toisistamme. Ei sen aina tarvitse olla mitään sen ihmeellisempää. Vaikka pelkät drinkit kahden kesken kaupungilla riittää. Pääasia, että edes hetken saa olla ihan kahdestaan ja irtautua siitä arjesta.
Last Friday me and my boyfriend had a date night. It was actually the first time since I moved that we had some real time just the two of us. I think a relationship (any relationship actually) requires the effort to make that quality time every now and then. I think it's actually even more important when living with each other, since sharing the same apartment doesn't necessarily mean that you spend real quality time together. Seeing each other a few hours every night before going to bed is not enough.
So on Friday we took the car and drove to the French countryside. We ate in this cute little restaurant in a small town. A summer night, a table in the garden and us two. What more could I ask for. Quality time – check!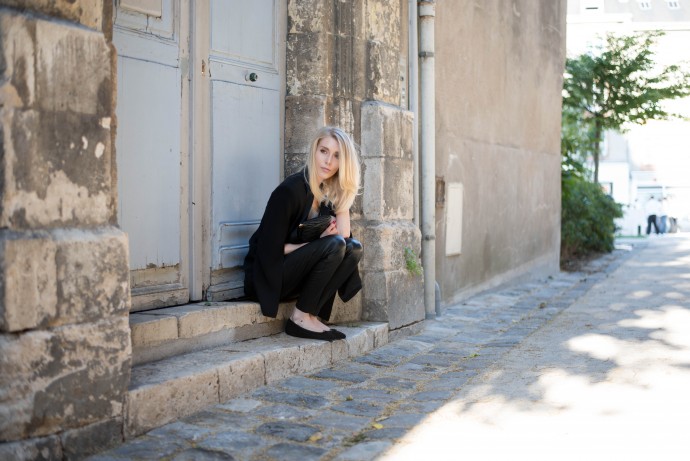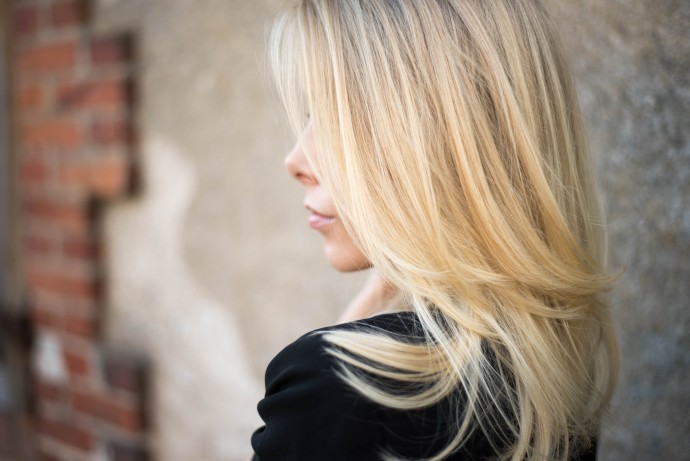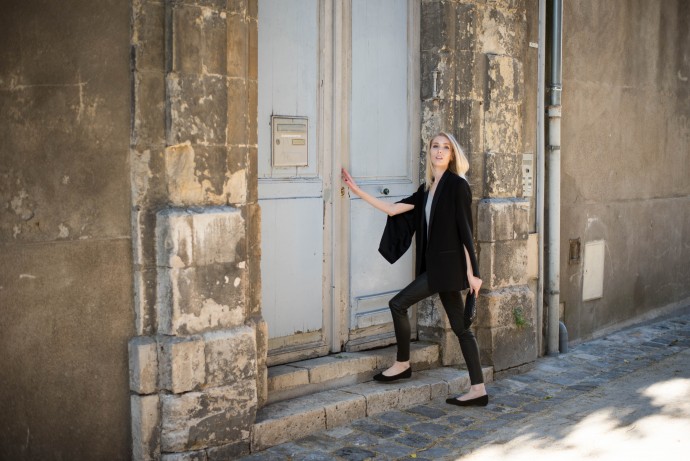 Blazer / H&M Conscious Collection
T-shirt / COS
Leather pants / Zara
Ballerinas / Flattered Flats
Ring / Saint Laurent
Clutch / Miu Miu