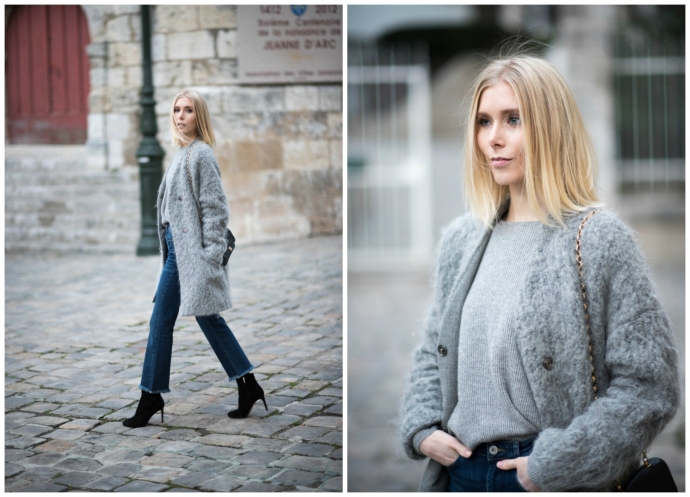 1. Cropped flared jeans (here)
Eilen tulin kotiin yhdeksän tunnin koulupäivän jälkeen ja olin aivan puhki. Meidän iltapäivätunneilla ei ole ollenkaan taukoja (luentojen välissä on nopea siirtyminen luokasta toiseen), joten neljä viimeistä tuntia meni aikamoisessa puristuksessa. Viimeinen luento oli vielä taidehistoria (meidän pitää valita yksi vapaavalintainen kurssi pakollisten ranskan kielen kurssien lisäksi), joten hyvä kun illalla osasin enää edes puhua (mitään kieltä).
Olen tämän lukukauden alussa tutustunut muutamaan amerikkalaiseen opiskelijaan ja vaikka tiedän, että englannin käyttäminen ei ole fiksua kun haluaa oppia toisen kielen, niin tuntuu aivan ihanalta pystyä käymään kunnollisia keskusteluita ihmisten kanssa. Viime lukukaudella olin ainut englantia sujuvasti puhuva, joten luokkakavereideni kanssa käytimme ranskan kieltä. Hieno juttu kyllä, mutta kun keskustelu on aikamoisen pinnallista päivittäin, niin sitä oikeasti unohtaa millaista on keskustella sujuvasti aikuisten kesken. Sallin siis itselleni nämä keskustelut, kunhan me puhumme poikaystäväni kanssa kotona vain ranskaa. Nämä pienet keskustelut "omalla kielelläni" ovat aikamoisia henkireikiä.
Postauksen varsinaisen aiheen piti olla viime kuun asuni, mutta taisin lähteä hieman eri urille, heh. Tässä on kuitenkin vielä katsaus joulukuun asuihini. Kohta saan olla tekemässä samanmoisen tammikuulle, sillä vuoden ensimmäinen kuukausi lähenee jo pian loppuaan! Hurjaa, miten kovalla vauhdilla alkuvuosi onkaan lähtenyt käyntiin.
Ja niin, mikä näistä jouluun asuista kolahti teihin eniten? Hyvää viikonloppua kaikille!
Yesterday I had a nine hour school day, which left me exhausted. Intensive learning is effective, but challenging at the same time, heh. I honestly lost my ability to speak (any language) after a day like that, but at least I have today off, which means I can recover and get some work done. 
This semester I have gotten to know some Americans and even if I know speaking English is not a good idea when I'm trying to learn another language, I just can't help, but to appreciate being able to have a proper conversation with someone. Last semester I was the only English speaker in our class (besides one other girl actually), so all discussions were in French. That's great, but when you struggle to speak all day long, it gets kind of exhaustive and you really start missing the "deeper" conversations. I have allowed myself to speak English from time to time, as long as we speak only French at home with my boyfriend. I think that's a good compromise!
This entire post was supposed to be about my December looks, but I guess I got a bit carried away. Nevertheless, here are the looks I wore last month. Which one was your favorite?
Enjoy your weekend everyone!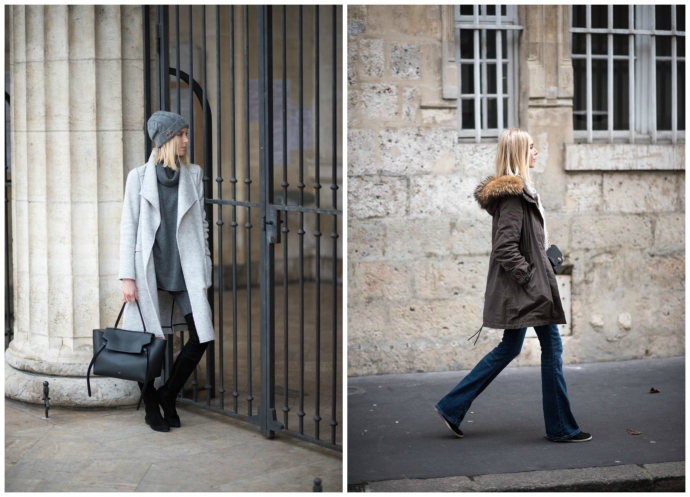 2. Chanel brooch (here) / 3. The perfect parka (here)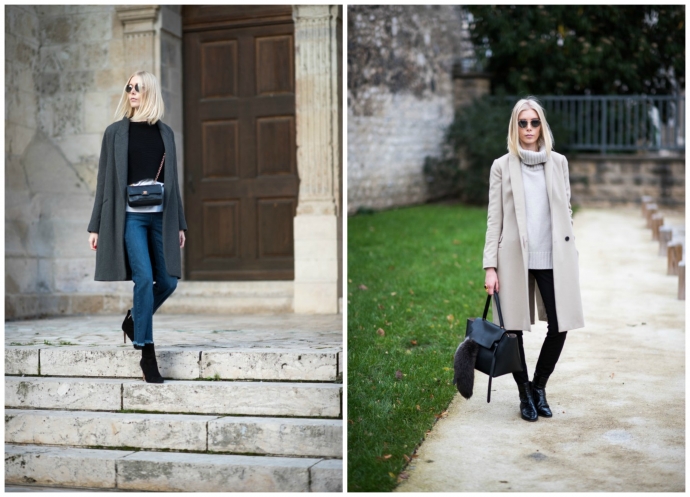 4. Suede heel boots 1/3 (here) /  5. Beyond simple (here)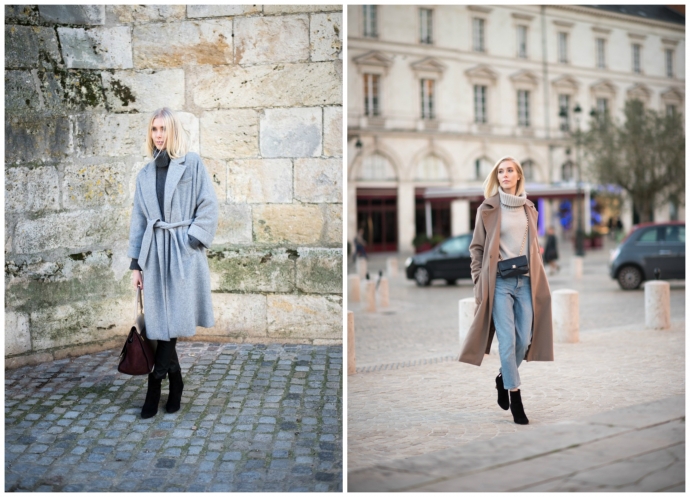 6. Suede heel boots 2/3 (here) / 7. Suede heel boots 3/3 (here)