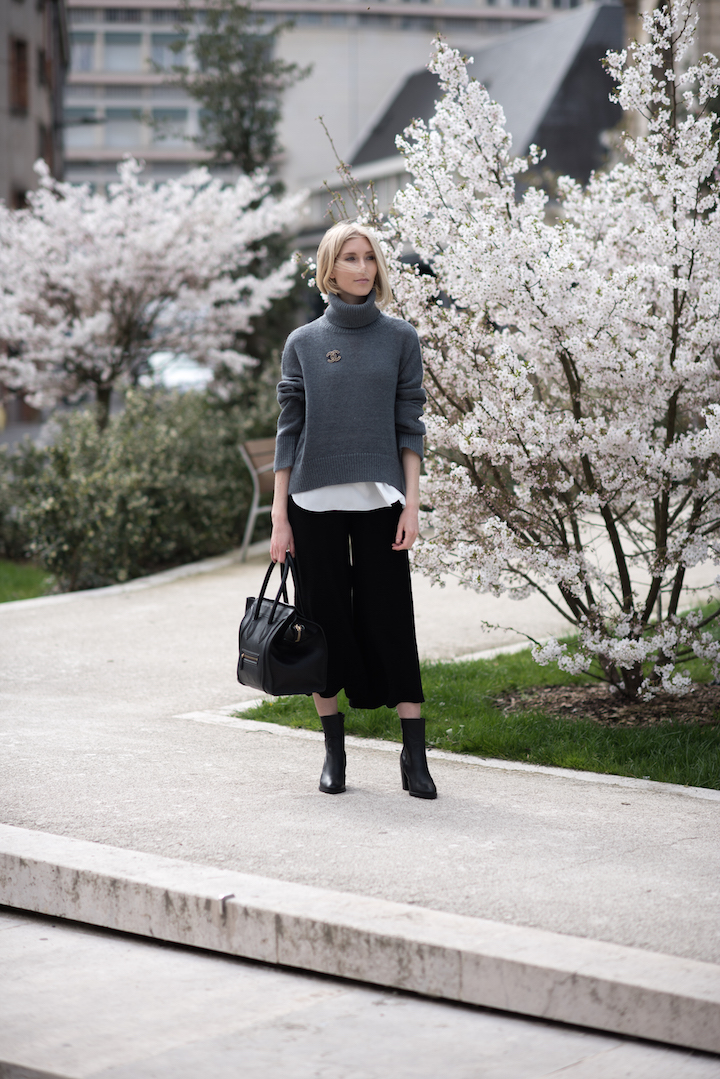 Miten onnekas olenkaan siitä, että voin kutsua kahta maata kodikseni. Suomessa ovat perheeni ja lähimmät ystäväni, mutta täällä Ranskassa on kuitenkin se ihminen kuka tekee tästä paikasta kodin – poikaystäväni. Olemme olleet ajoittain paljonkin erossa tämän yhteisen seitsemän vuoden aikana, mutta ikinä ei ole tullut sellaista tunnetta, että välimatka vaikuttaisi suhteeseen jotenkin negatiivisesti. Päinvastoin, se tunne siitä, että kuulumme yhteen on vain vahvistunut. Siksi on aina niin ihana palata tänne, olin ollut reissussa sitten muutaman päivän tai kuukauden.
Poikaystäväni lisäksi kotiinpaluuta helpotti eilinen upea ilma. Valoa ja lämpöä – niitä ihminen tarvitsee! Onneksi nautin eilen (ja tänään), sillä huomisesta lähtien säätiedot näyttävät hitusen masentavilta. Vettä on luvattu jokaiselle päivälle niin pitkälle kuin ennusteet näyttävät (puhumattakaan niistä +10 asteen "lämpötiloista"). Juuri kun halusin kuvata teille yhden ihanan kesäisen pitsiunelman Andiatalta!
Nämä alunperin Seychelleille ostetut culottes-housut pääsivät käyttööni ihan näin kaupunkioloihin ja olen todella ihastunut tähän malliin. Voisin hankkia vielä yhdet hitusen siistimmät, jotka olisivat vähän puetumman näköiset. Tämä housumalli taitaa kyllä kuulua siihen vaatekategoriaan, mitä miehet eivät ymmärrä sitten alkuunkaan. Kysyin poikaystäväni mielipidettä tästä asusta ja kuten arvasinkin, hänen kommenttinsa oli; "Muuten kiva, mutta nuo housut ovat oudot". I knew it, heh!
I'm very lucky to have two countries to call home. In Finland I have all my family and closest friends, but here in France I have someone who makes this place my home – my boyfriend. Over these seven years together, we have spent long times apart, but it has only shown us that together is where we belong. For that reason, it's always so nice to come back home, no matter if I've been away for a few days or a month.
And talking about my boyfriend, I knew he would not love these culottes pants, hah. I think these go under the clothing category that men in general don't like, but I'm a big fan of culottes. I'm actually thinking about getting another pair (one that's more dressier), as this is the perfect item for this season. Sorry babe!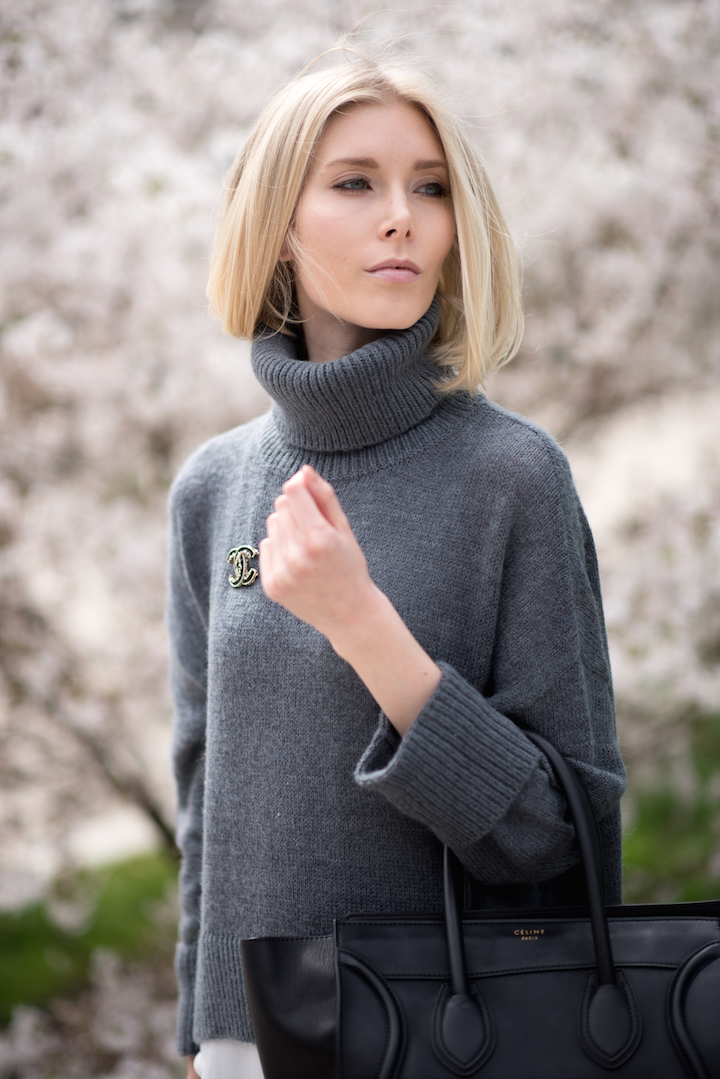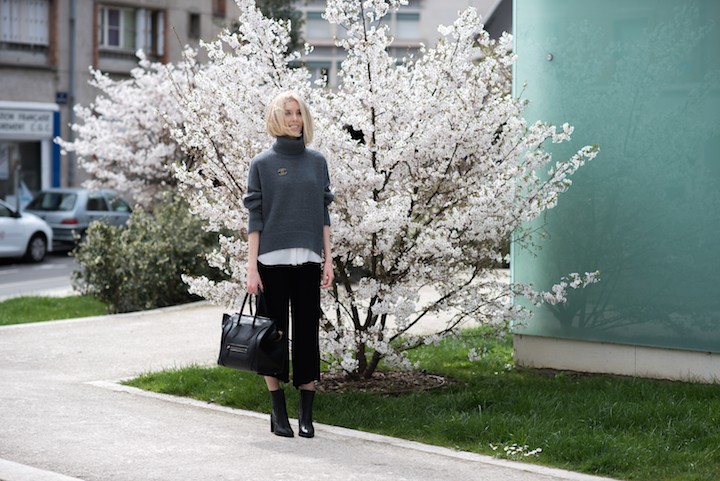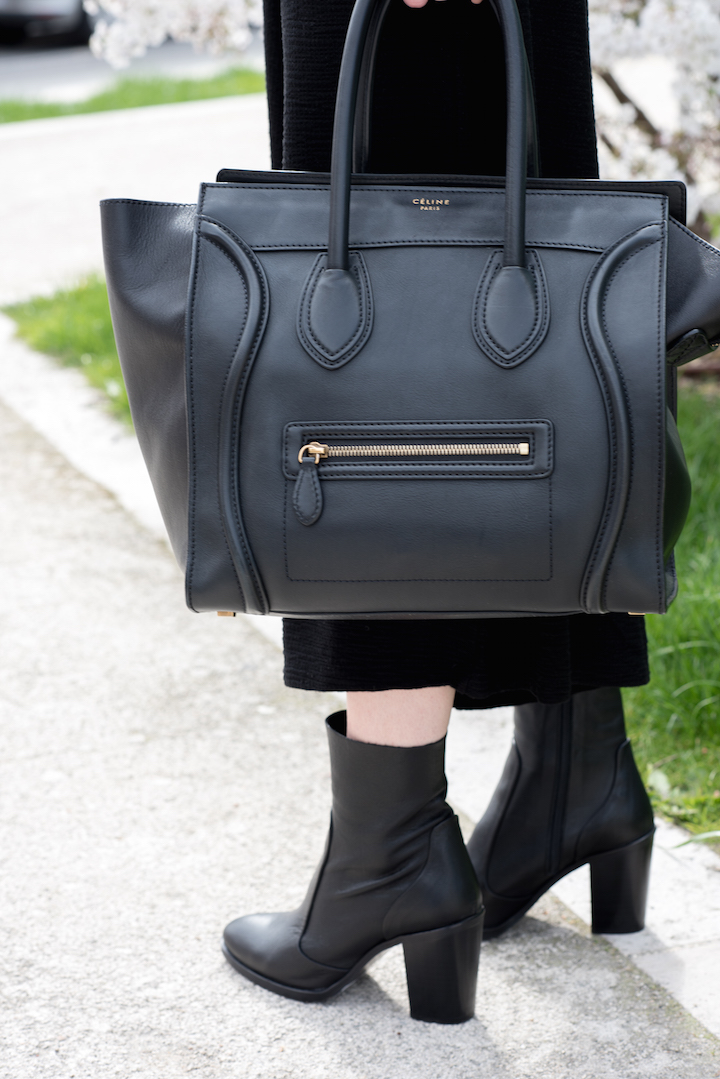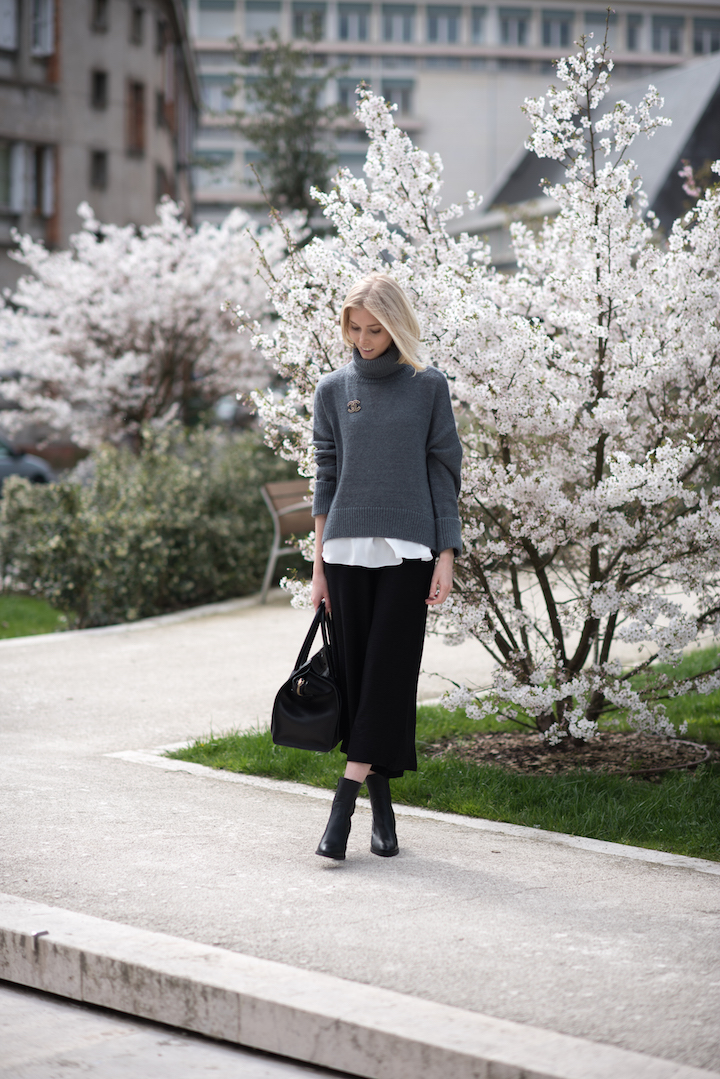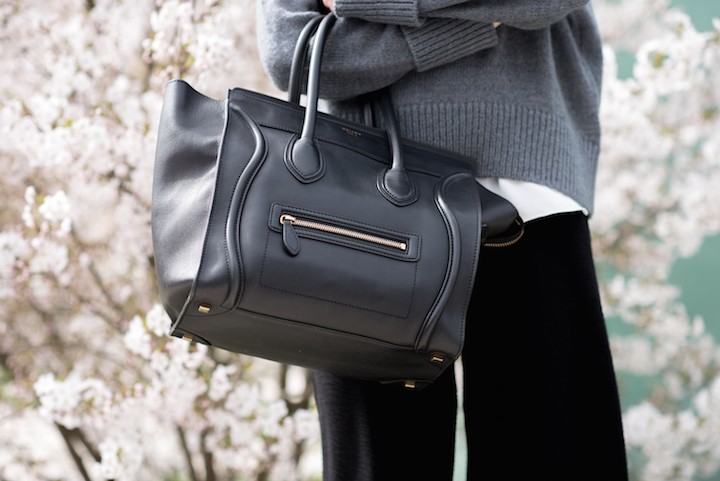 Knit / Hunkydory (beige here*)

Culottes / Zara (similar here*)

Shirt / Andiata* (similar here*)

Boots / Topshop (similar here*)

Brooch / Chanel
Bag / Céline
*Commercial links/Gifted.