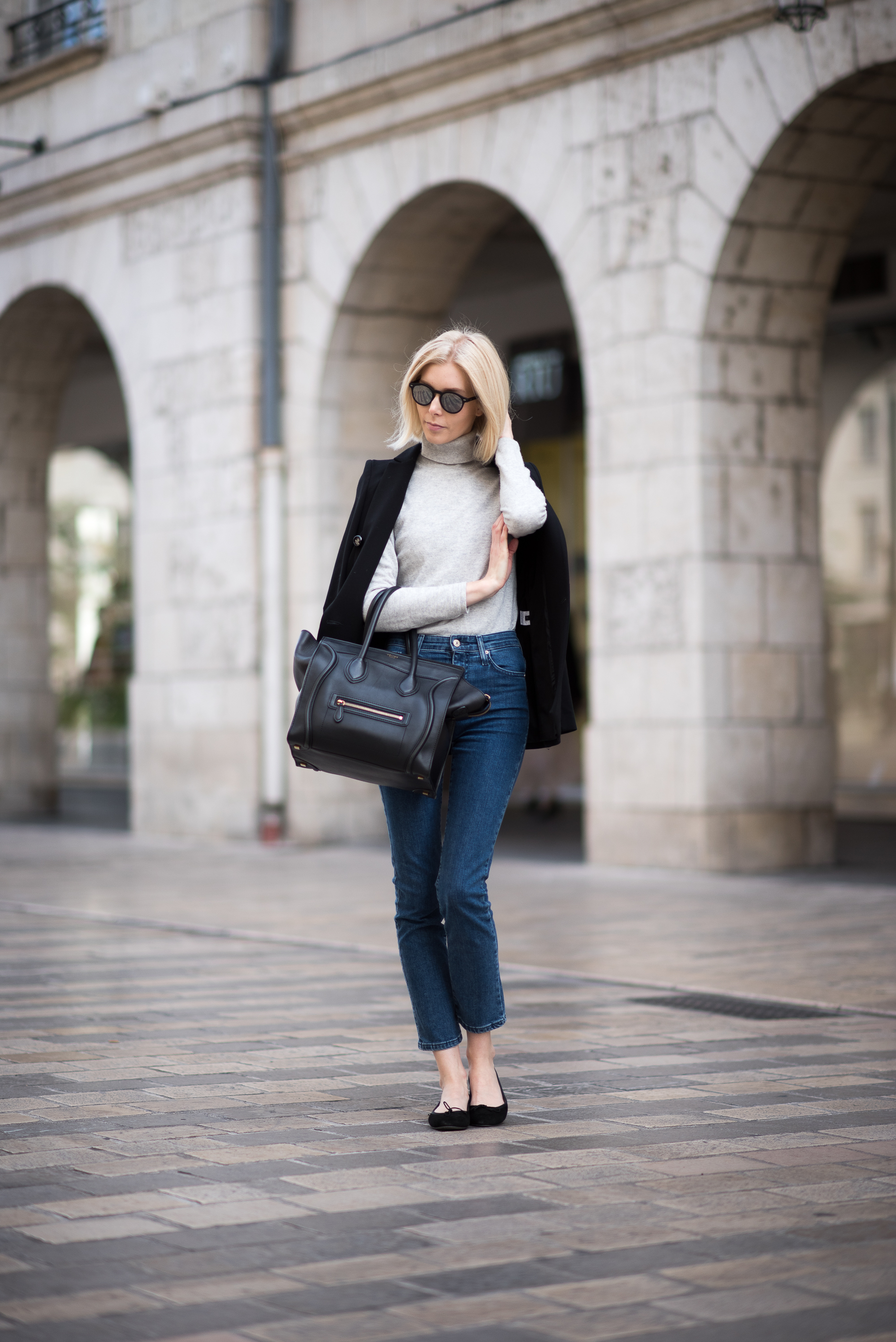 Tänään pidin kunnon siivouspäivän ja kuurasin kodin lattiasta kattoon. Suursiivousta en ole tehnyt sitten kesän (olin niin paljon poissa), joten oli jo aikakin! Puhtaan kodin tuoksu on kyllä yksi parhaimmista ikinä ja kiiltävän puhtaat lattiat ovat kyllä kaiken uurastuksen arvoiset. Meillä koti on sen verran kompaktin kokoinen, että siivoukset hoidan itse, mutta jos olisi yhtään enemmän neliöitä, niin silloin palkkaisin kyllä siivojaan. Nytkin olemme sitä miettineet, mutta en näe siihen tarvetta, sillä en pidä siivoamista mitenkään vastenmielisenä. Päinvastoin, se on aika rentouttavaa kun sitä voi tehdä omassa rauhassa ja lopussa kiitos seisoo. Perheellisenä olisi kyllä varmasti toista mieltä, heh.
Siivoamisesta sitten tähän asuun, johon pukeuduin eilen. Arvatkaa vain tuliko tässä kuuma, sillä lämpötilat kohosivat taas kesäisiin lukemiin. Kahdeksi seuraavaksi päiväksi on luvattu jopa +25 asteen lämpötiloja, joten hellettä piisaa. Pariisin muotiviikkoväki on varmasti haltioissaan, kun ei tarvitse hyppiä kylmässä sateessa, niin kuin viime vuonna. Olette nyt nähneet tämän Andiatan bleiserin täällä aika jatkuvalla syötöllä, mutta tästä on tullut nopeasti yksi vaatekaappini luottovaatteista. Aina kun pää on lyönyt tyhjää, niin olen vetänyt tämän niskaan ja se on toiminut joka kerta.
Tänään pitäisi vielä jaksaa lenkille ja sen jälkeen illallista naamaan. Hyvää illanjatkoa kaikille!
P.S. Chanelin laukku on nyt myyty ja se on lähtenyt kohti uutta kotia. Kiitos kaikille mielenkiinnosta ja yhteydenotoistanne!
I took this day off to clean our entire apartment from top to bottom. It's been too long since I did it last time, but now our place is super clean and shining again. The smell afterwards is heavenly and the clean floors just shine. I actually enjoy cleaning, but this kind of heavy cleaning day is quite exhausting, heh. I definitely appreciate professional cleaners!
So I wore this look yesterday and it was actually a bit too much, as the temperatures rose again over +20 degrees. For the next two days, they are still promising +25 degree weather. Where are you Fall? Please come quick, so I can wear my coats and big scarves! You have seen this blazer many times, but it's definitely my most used item this season. I just love it and it really is the perfect blazer!
So tonight I'll still try to find the energy to do a little run and afterwards I'll make tacos (you gotta have a balance, right heh?). Enoy your evening everyone!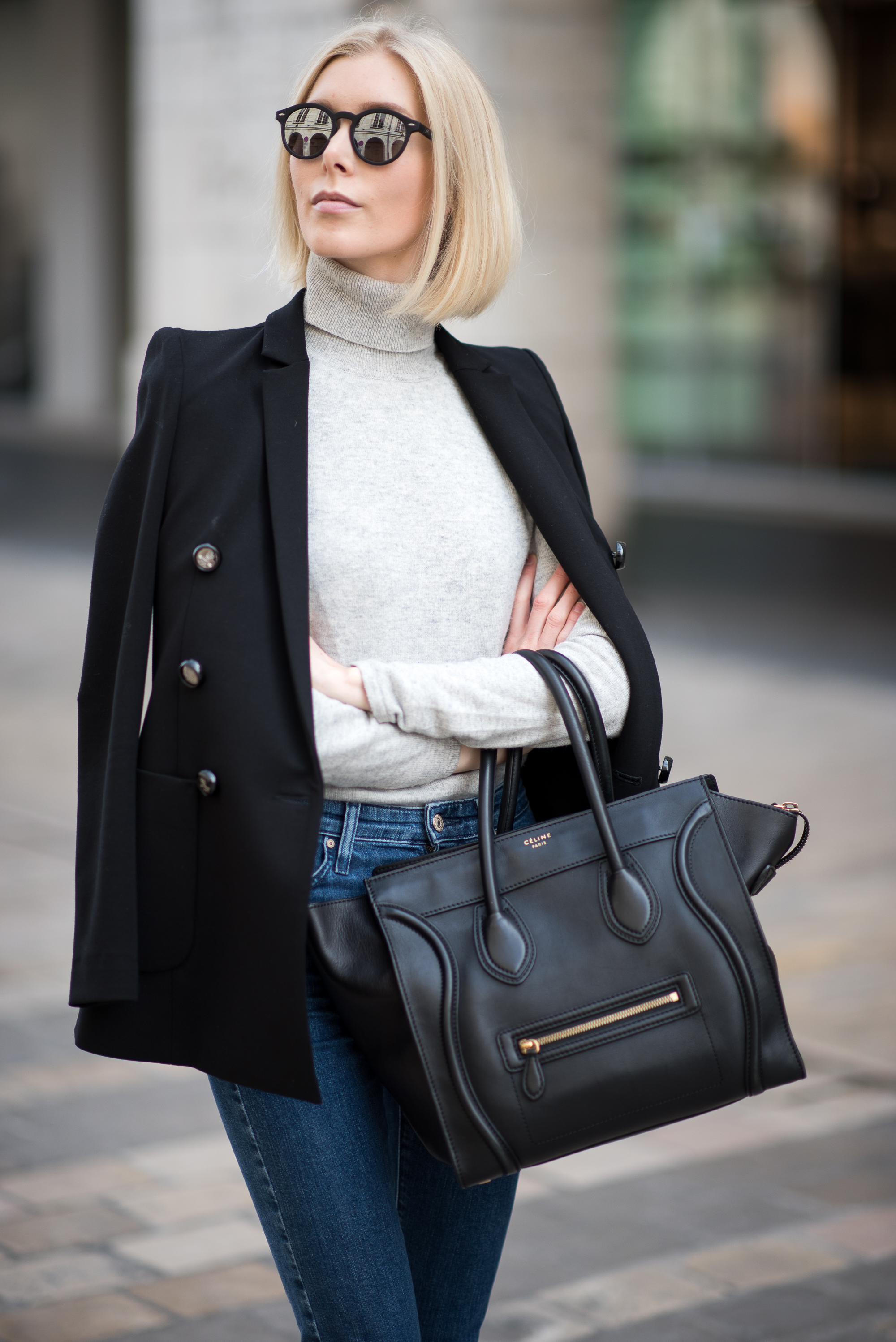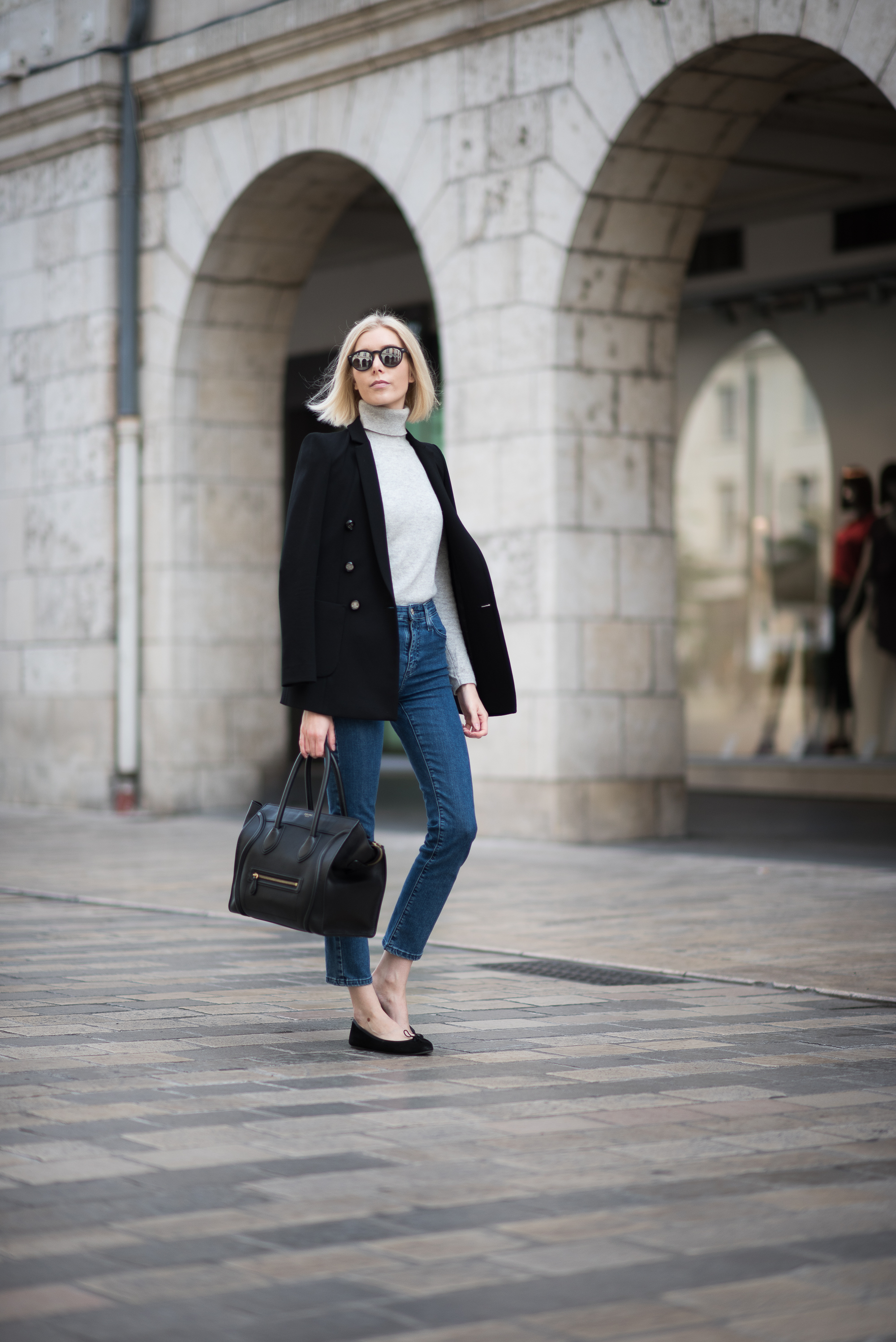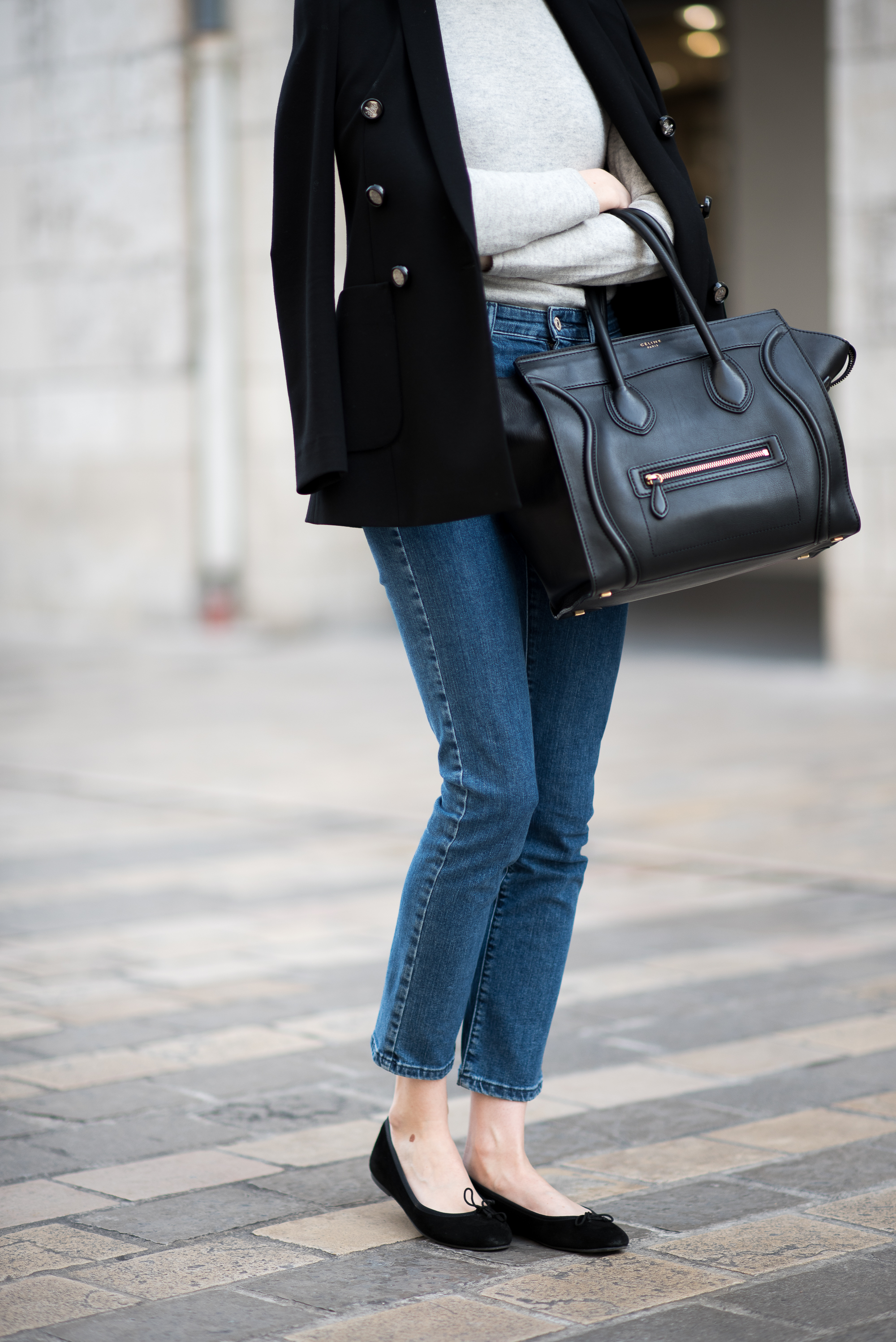 Blazer / Andiata*
Knit / Andiata*
Jeans / Mango
Bag / Céline
Shoes / Flattered
Sunnies / Montana
*Gifted.
Save
Save
Save
Save
Save
Save
Save
Save
Save