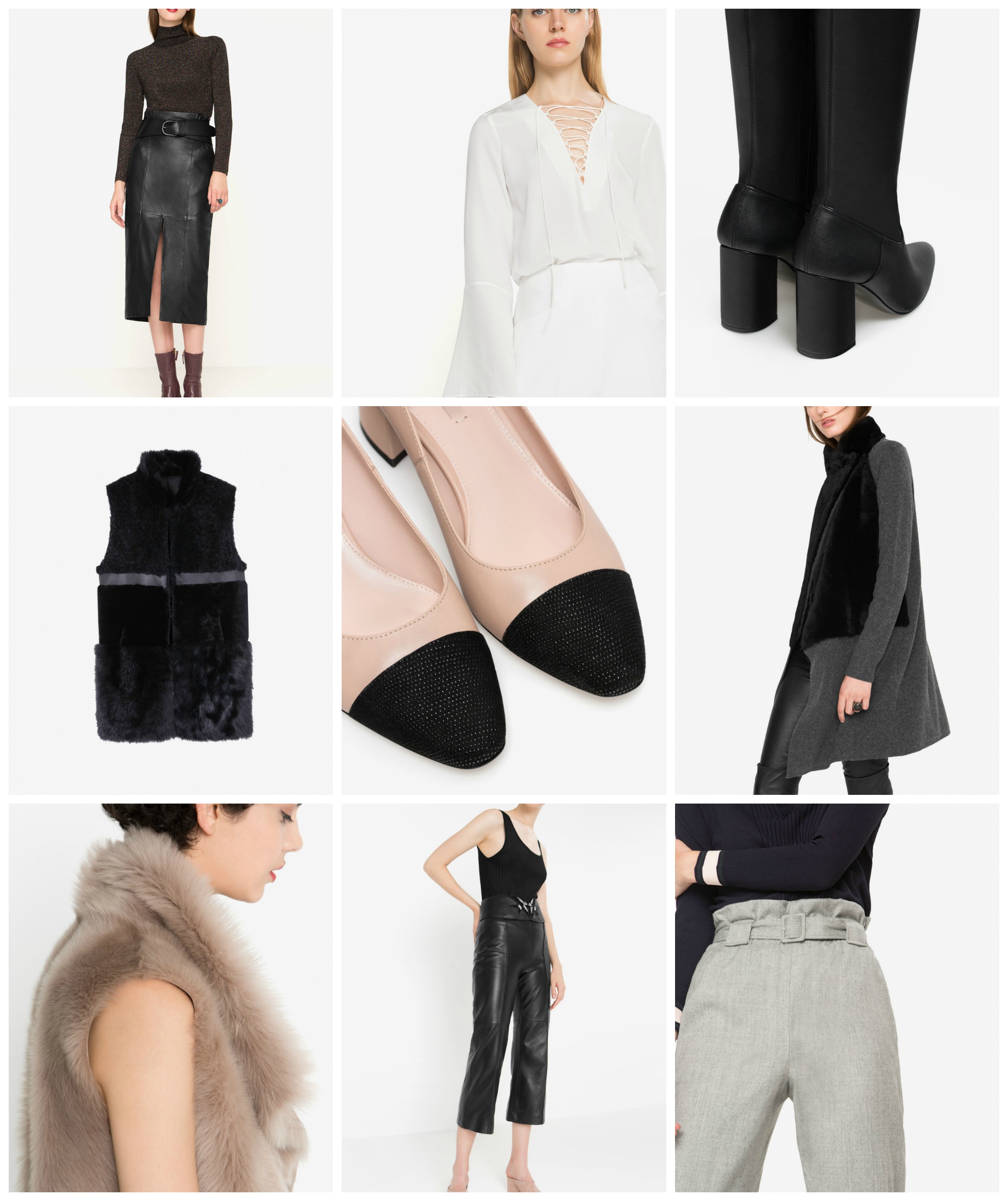 Tämä espanjalainen merkki on Inditexin omistuksessa, eli se on mm.Massimo Duttin ja Zaran isoisko. Rakastan merkin tyylikästä valikoimaa ja materiaalit ovat usein tarkkaan harkittuja (nahkaa, silkkiä, kashmiria, turkista…). Mielestäni myös leikkaukset ovat jotenkin erityisen naisellisia ja joka sesonki olen löytänyt merkiltä jotain kuolattavaa. Jostain syystä en ole kuitenkaan vielä toistaiseksi laittanut mitään tilaukseen, mutta nyt täällä Barcassa on pakko käydä hypistelemässä valikoimaa ihan livenä (ja vielä huokeampaan hintaan).
Ainakin tuo jumalainen nahkamekko ja harmaa neule pääsevät mukanani sovituskoppiin. Vamos!
P.s. Merkin tuotteita saa myös tilattua Suomeen tästä!
This Spanish brand, the big sister of Massimo Dutti and Zara, has an amazing collection every year. I love the super chic pieces and the fabrics are usually of premium quality (leather, silk, cashmere, fur…). I love the feminine, yet edgy designs and even though I've drooled over their collections, I've never actually ordered anything from them. Luckily now I'm in Barcelona, which means that I can see the collection live.
At least that divine leather skirt and that grey cardigan are coming with me into the fitting room. Vamos!
Save
Save