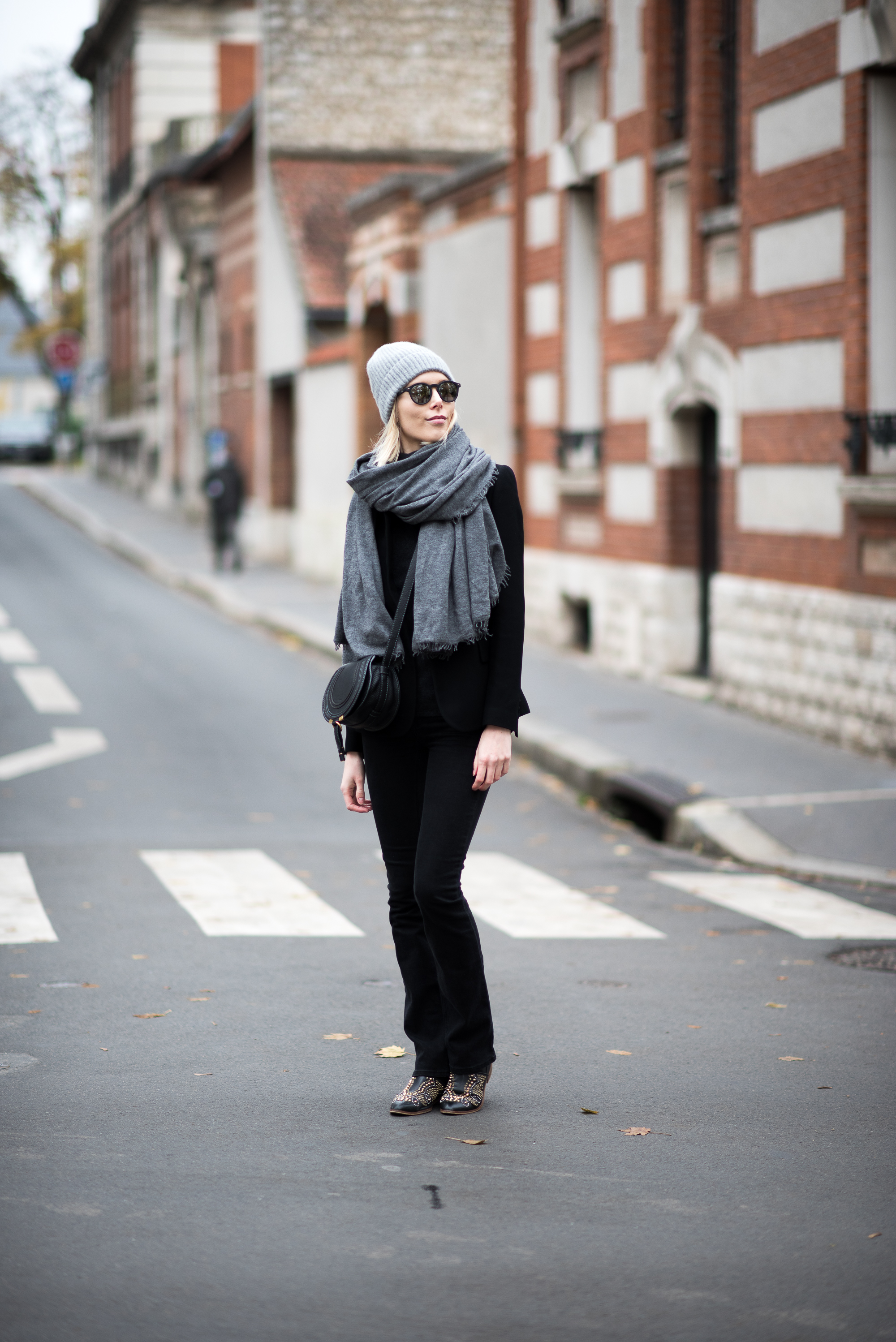 Tuntuu, että tähän aikaan vuodesta päälläni on aina farkut ja neule. Takkia, kenkiä ja asusteita tulee sentään vaihdettua hieman tiheämpään tahtiin, mutta harmaa/musta värimaailma pysyy silti samana. Miten voikaan olla niin, että näihin kahteen väriin ei ikinä kyllästy? Voisin täyttää koko kaappini pelkästään harmailla neuleilla ja huiveilla. Ehkä pieni valinnanvara on kuitenkin vain hyvä asia…
Tänään avataan paikalliset joulumarkkinat ja katujen jouluvalot kytketään vihdoin päälle. Nyt voin siis alkaa täysin fiilistelemään tulevaa juhlakautta ja miettiä niitä joululahjojakin (nyt kun poikaystäväni syntymäpäivästä on selvitty kunnialla, heh). Onneksi kaikki lahjaideat on selvillä, eli nyt on vain kyse toteutuksesta. Ja sen jälkeen alkaa paras osuus…paketointi!
Ihanaa marraskuun viimeistä päivää kaikille!
I think that 80% of the time I'm wearing a knit and jeans. I try to mix it up with coats, accessories and shoes, but the basics are always those two wardrobe cornerstones. And the color tones are usually grey and black (what a shocker). I'm amazed by how you can never get bored of these two colors, right? Even if I had a closet full of only grey knits (and cashmere scarves), I would be happy. Well, it's good to still have some choice…
Today the local Christmas marker it finally opening up, so from today onward, it's all about Christmas! And I need to start thinking about gifts as well…I have some good ideas, so now it's just a matter of ordering everything. And then the best part can start – gift wrapping!
Enjoy this last day of November everyone!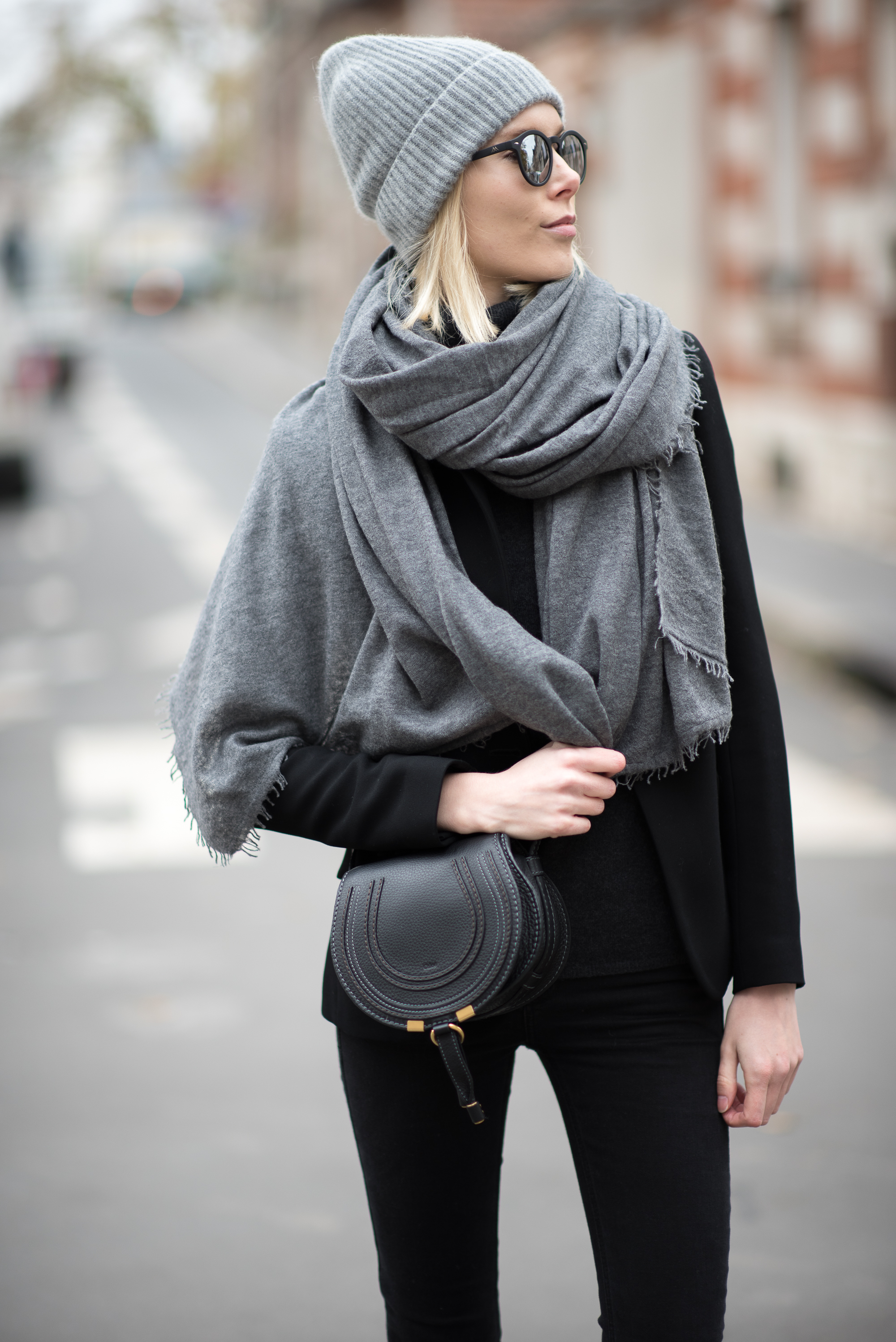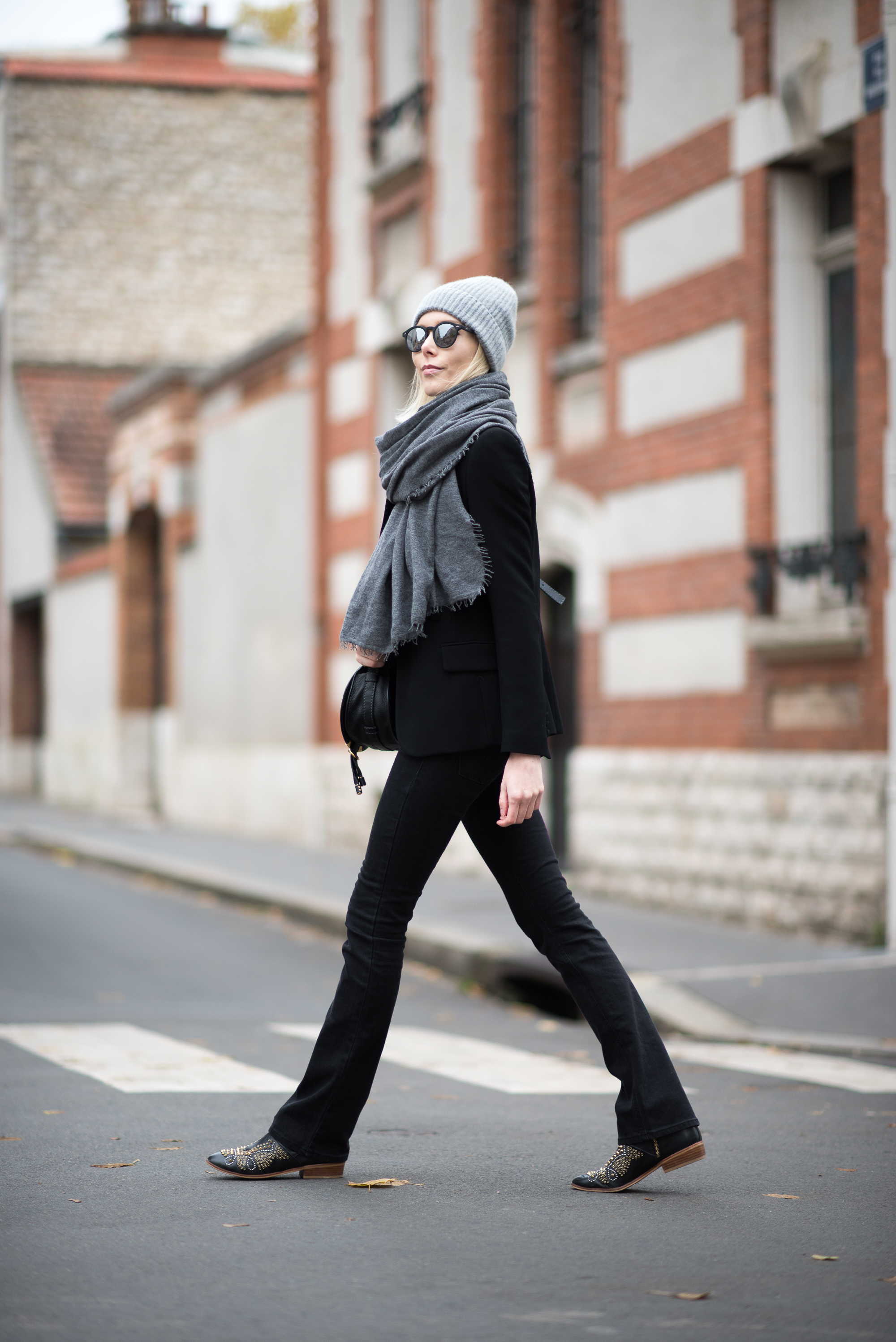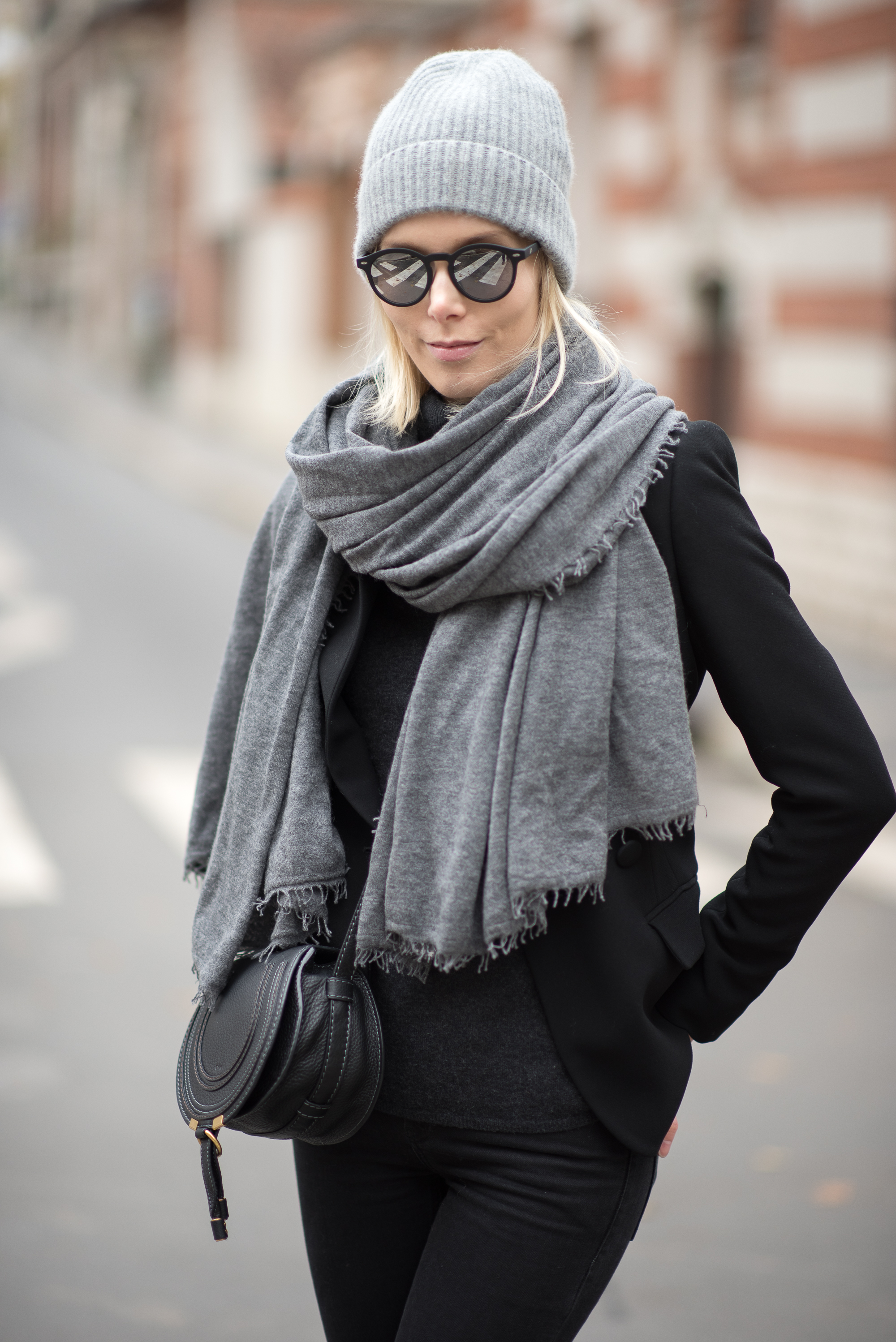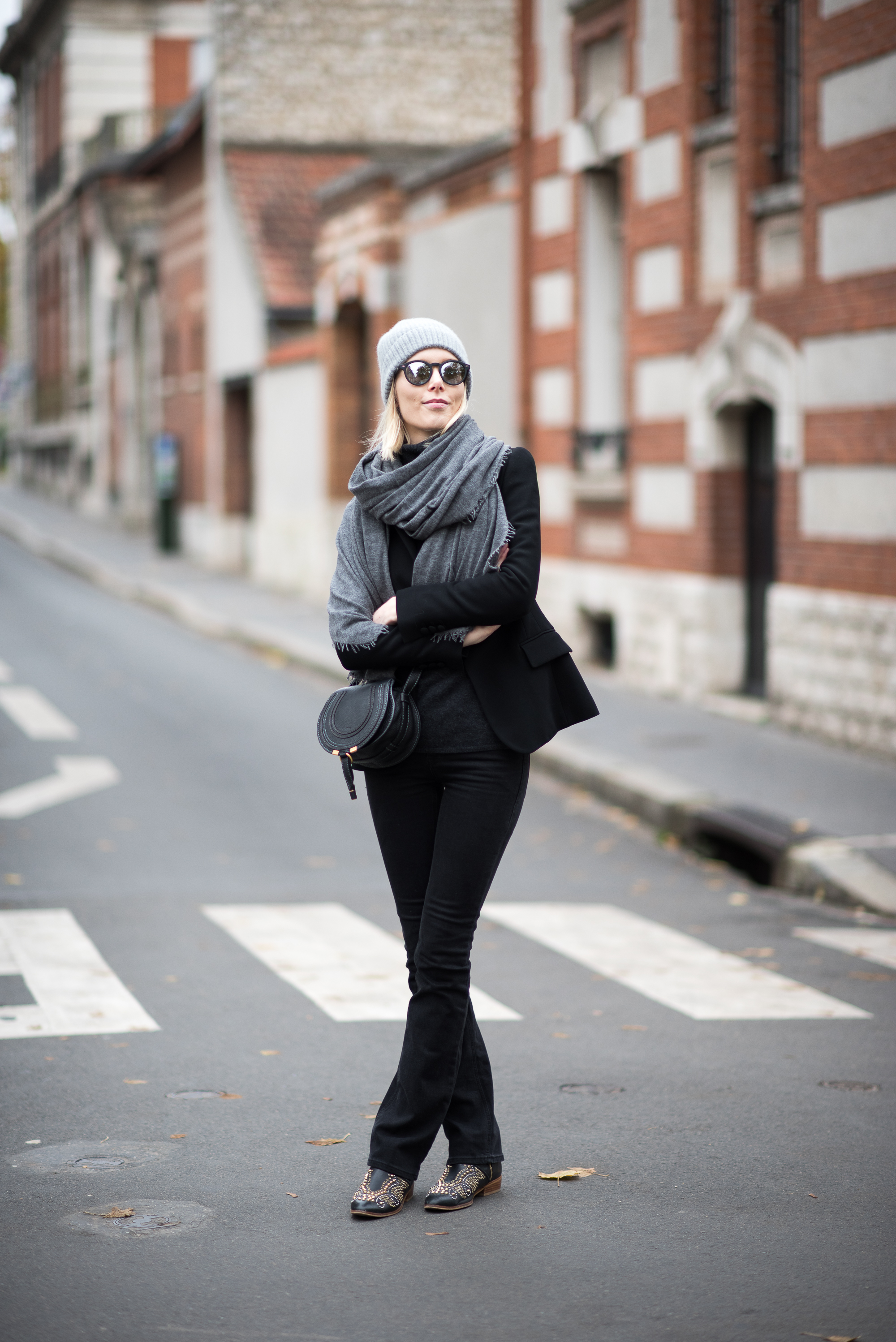 Photos: Thomas D.
Blazer / Prada (similar here*)
Knit / Andiata* (similar here*)
Jeans / Mango (similar here*)
Boots / Zara (similar here*)
Beanie / H&M (similar here*)
Sunnies / Montana (similar here*)
Scarf / Balmuir*
Bag / Chloé
*Commercial links/Gifted.
Save
Save
Save
Save
Save
Save
Save
Save
Save
Save
Save
Save