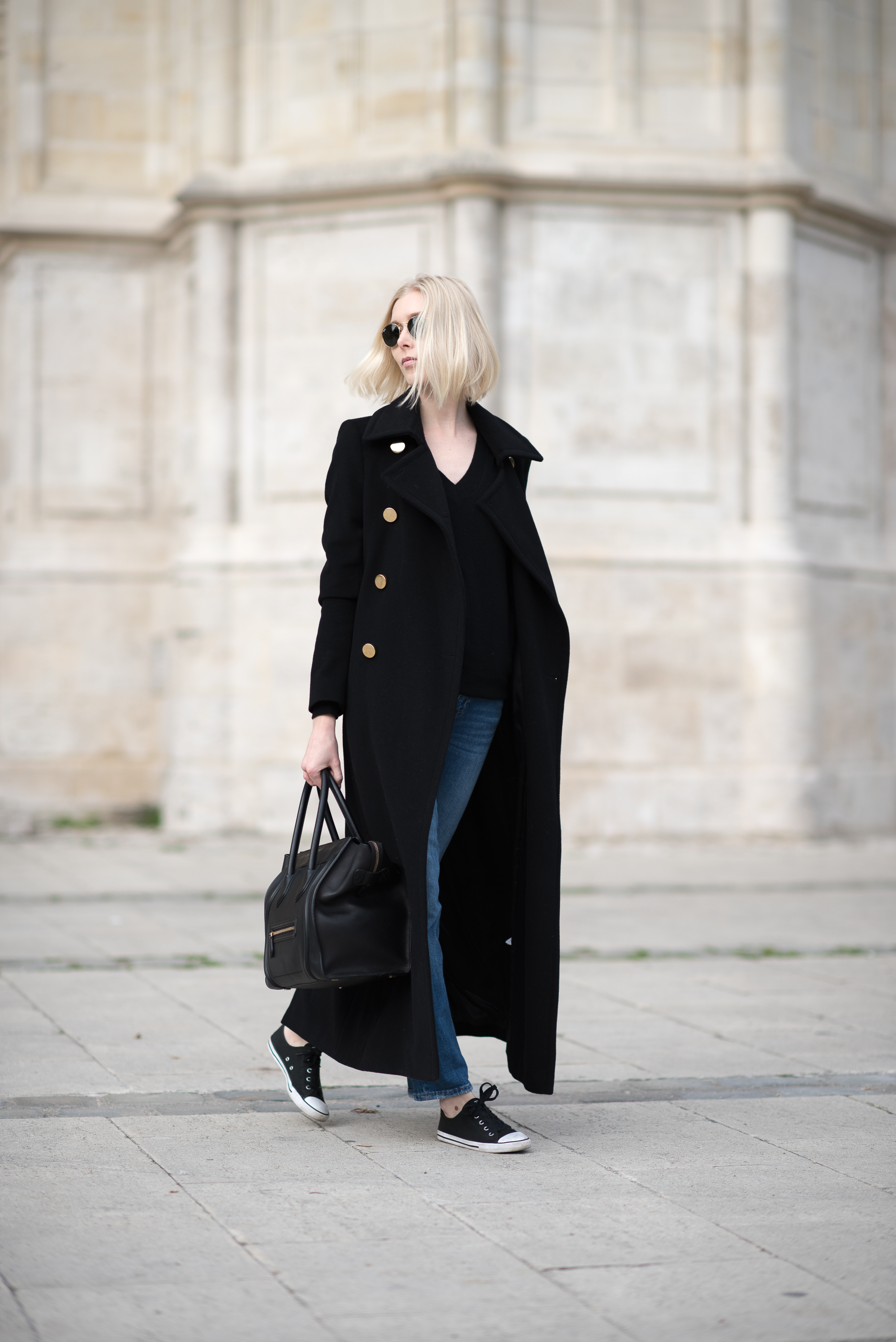 Helsingissä ei kyllä enää kevyillä tennareilla hypitä – hello winter! Jossain artikkelissa tänne pohjolaan luvattiin ihan kunnon talvea tänä vuonna (siis ihan etelää myöten) ja siltä se vähän näyttää. Lähdin Suomesta syyskuun alussa takaisin Ranskaan, kun oli vielä niin kesäistä ja nyt pari kuukautta myöhemmin sitä pöllähtää talven keskelle. Voi tätä Suomen ilmastoa! Miten se voikaan muuttua niin radikaalisti muutaman kuukauden aikana?
Kylmästä ilmasta huolimatta eilinen oli täynnä naurua ja lämpöä. Kiitos kaikille teille ihanille, jotka osallistuitte Andiatan lukija-iltaan hyytävästä säästä huolimatta. Oli aivan mahtava tavata teitä upeita naisia kasvotusten ja mikä kunnia, että juuri te luette blogiani. Olisi ollut ihana jatkaa juttua pidempään ja mietin, että ensi kerralla pitää järjestää jotain sellaista, että voimme kaikki istua vaikka kahvin äärellä ja oikeasti vaihtaa kuulumisia. Tuntui, että teidän kanssanne juttua olisi riittänyt moneksi tunniksi ja siksi olikin vähän sääli, että kaikkien kanssa en ehtinyt kunnolla istumaan alas. Kuitenkin jokaisen teidän läsnäolo teki niin iloiseksi ja täytyy taas todeta, että vau mitä naisia siellä ruudun puolella onkaan – nöyrä kiitos!
Tästä on hyvä jatkaa loppulomaa täällä Suomessa!
Winter is officially here, so this look would not work in Helsinki at the moment! I read somewhere that they are promising a proper winter this year. The winters in Helsinki can be grey and rainy, but let's see if this one will be snowy and white. I can't believe I left Finland two months ago when it was still summery…The seasons change so quickly!
But despite the cold weather, yesterday evening was all about smiles and warmth, as I met some of you at the Andiata store. Thank you so much for coming! I'm always blown away by how amazing my readers are and this time was no exception. Thank you!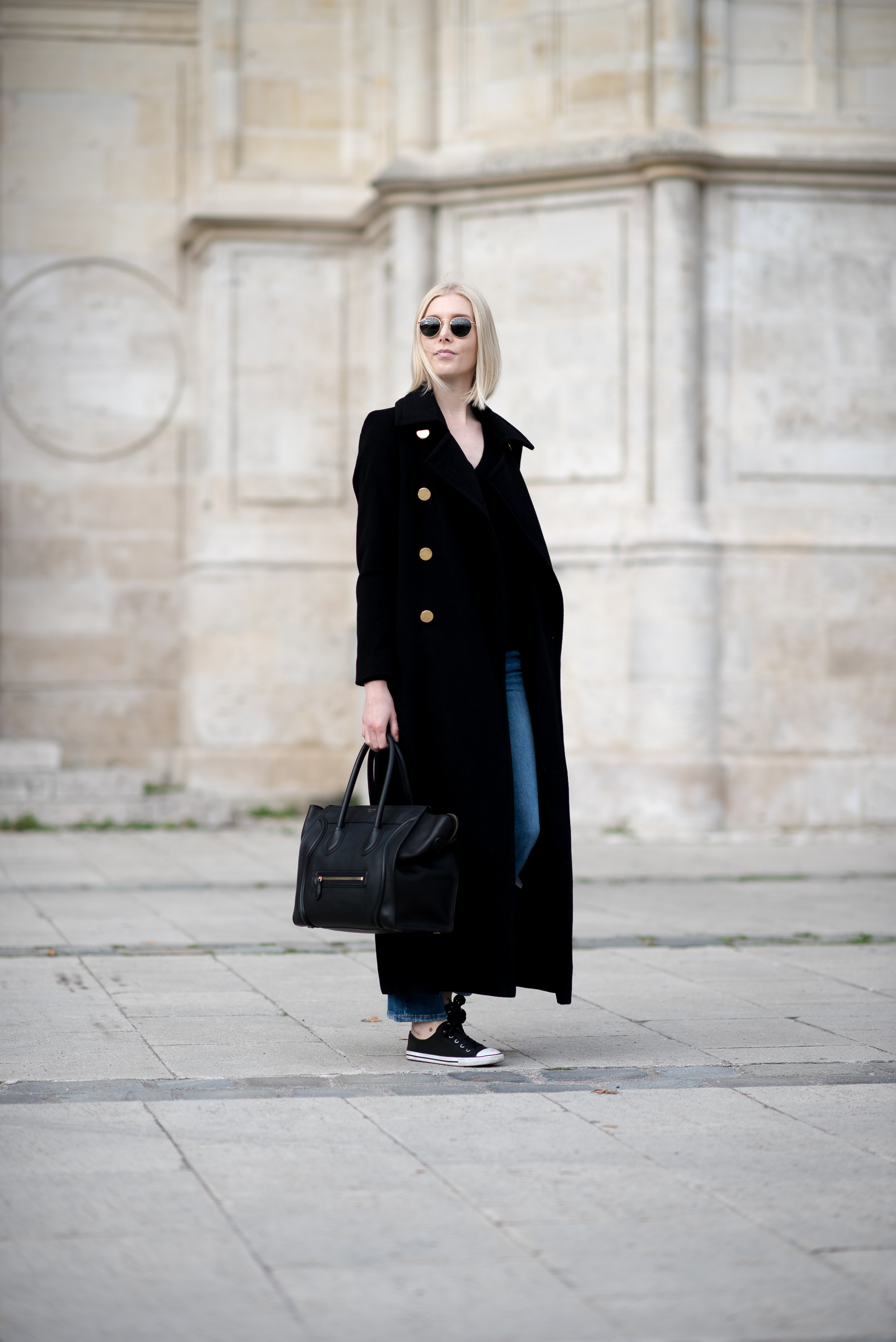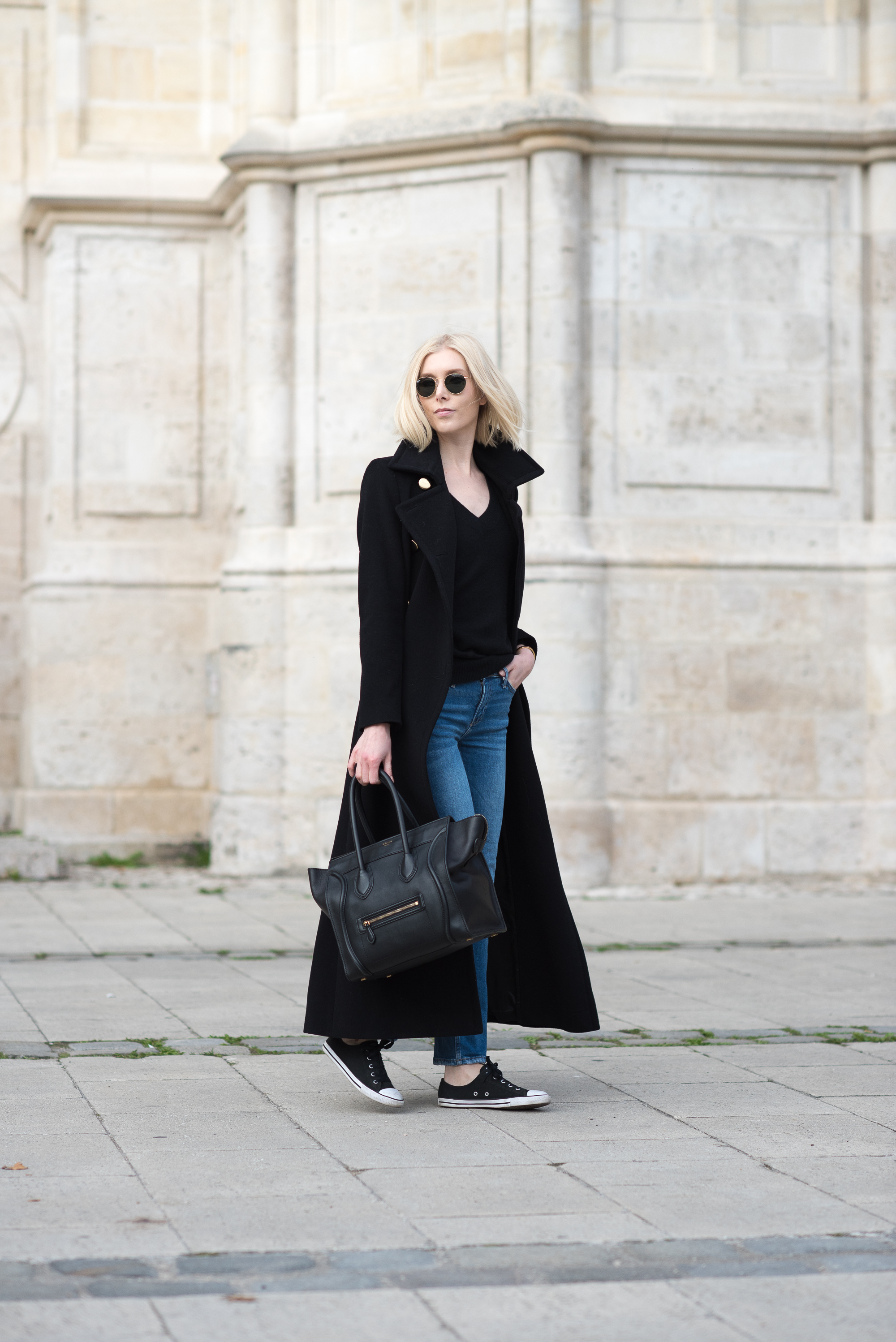 Photos: Thomas D.
Coat / Andiata* (similar here*, here*)
Cashmere knit / Monoprix (similar here*)
Jeans / Mango (similar here*)
Sneakers / Converse (similar here*)
Sunnies / Ray Ban*
Bag / Céline
*Commercial links/Gifted.
Save
Save
Save
Save
Save
Save
Save
Save
Save
Save
Save
Save
Save
Save
Save