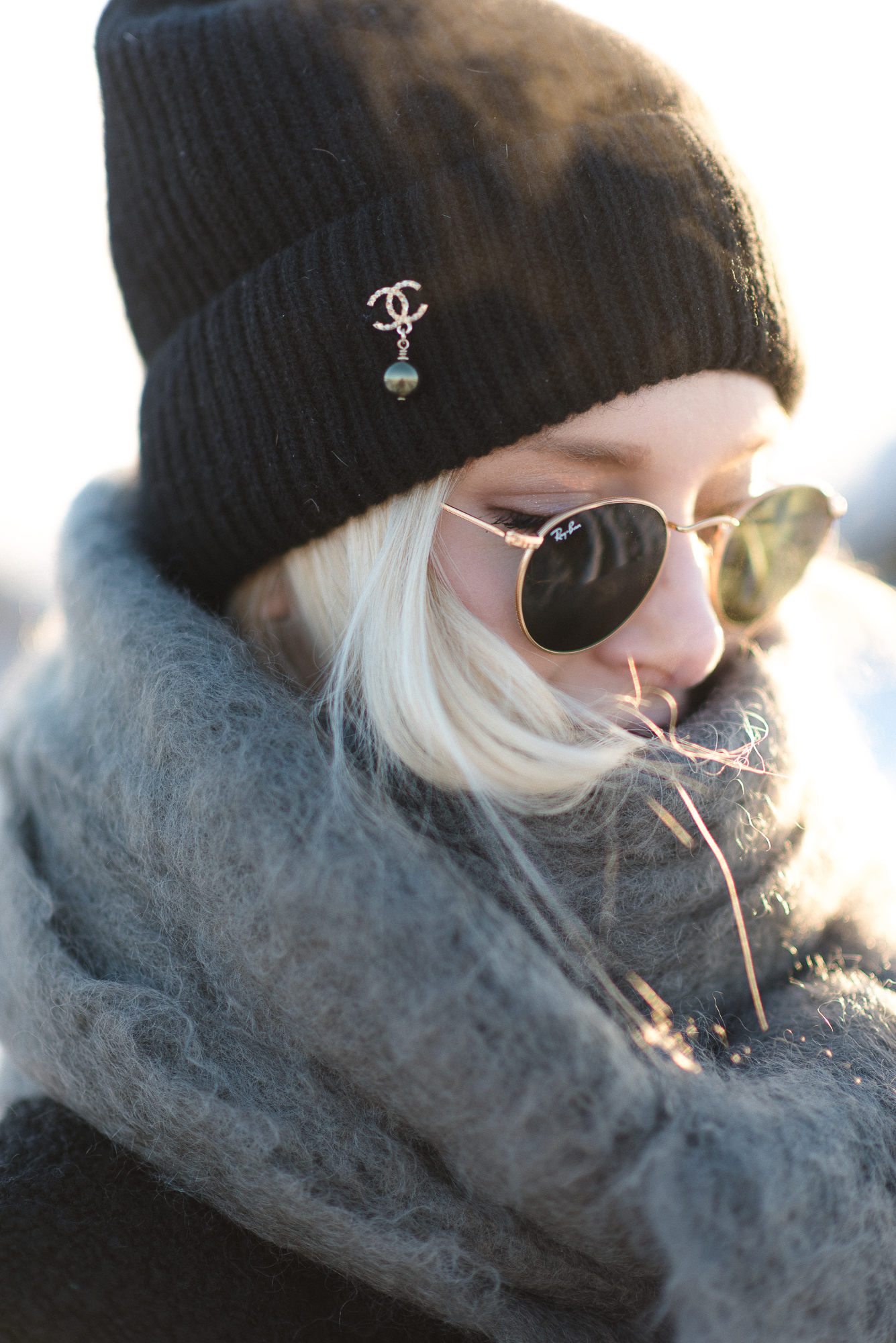 Omistan Chanelin rintaneulan, jolla tykkään maustaa asujani. Olen solminut sen milloin mihinkin, mutta mielestäni pipossa se on aina ollut vähän turhan iso. Niinpä päätin käyttää yhtä korviksistani tässä samassa tarkoituksessa. Mielestäni tuo korvis sopii koonsa puolesta loistavasti myös vaatteeseen kiinnitettäväksi ja jos haluisi vielä näyttävämmän lopputuloksen, niin pipoon voisi kiinnittää molemmatkin. Toki se perinteinen rintaneulakin toimii ja tästä näette miten olen aikaisemmin käyttänyt omaani asuissani;
Koruja ja etenkin korviksia kannattaa myös kokeilla muuallakin, kuin vain korvissa. Isommat sopivat kauniisti vaikka neuleenkin pariksi! Oletteko aikaisemmin kokeillut samaa?
I have one Chanel brooch, which I use to spice up my outfits. Through the links above you can see the different ways I've attached it to my outfits. I've worn the brooch on my beanie before, but it's a bit too big for that use, which is why I tried one of my earrings for this purpose. I think it works well as the size is small enough, yet not invisible. To have glam the beanie up even more I could have attached the other pair as well. What do you think about attaching jewelry to outfits? I actually kind of like it!