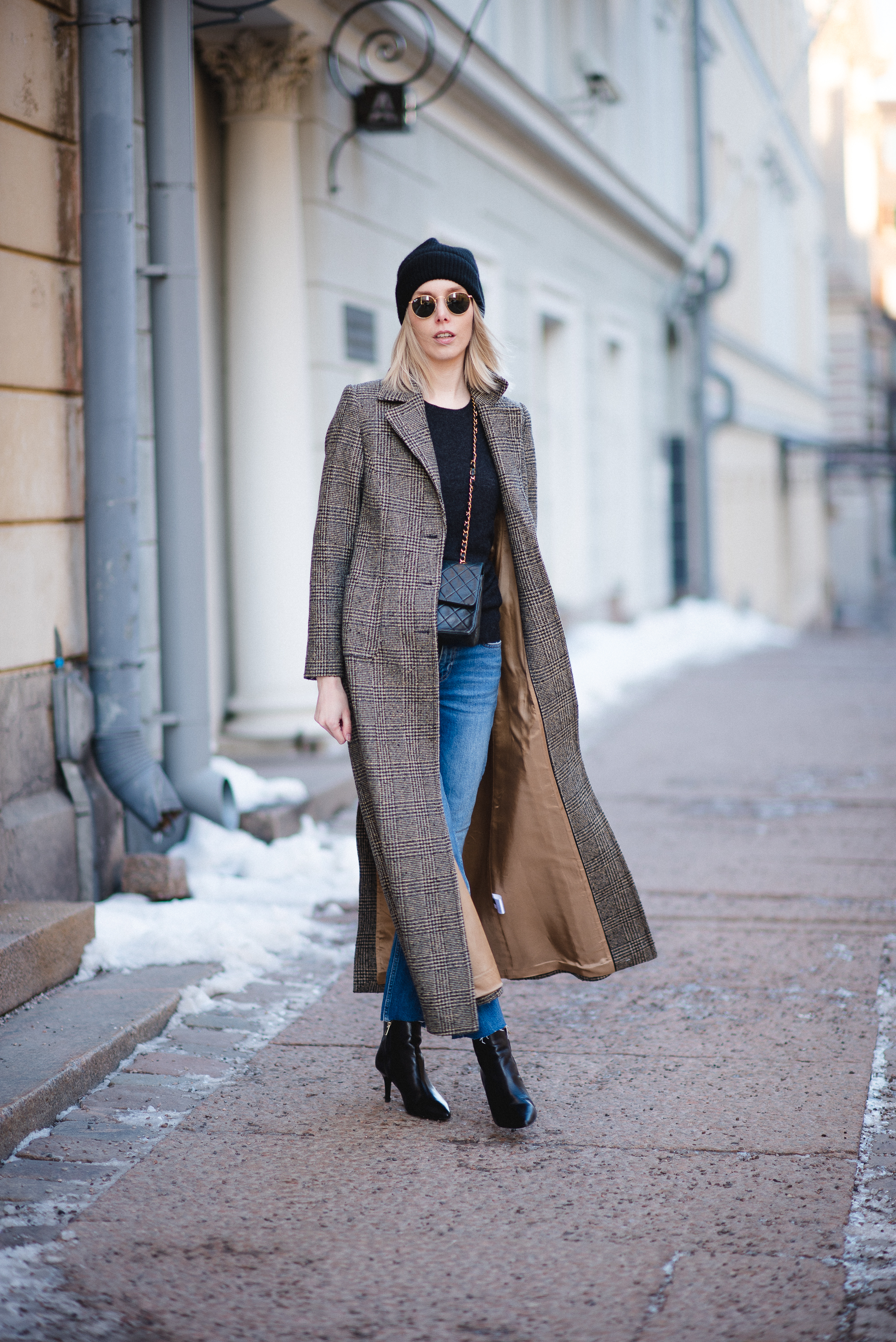 Lähestyvän muuton kunniaksi voisin taas käydä vaatevarastoani läpi. Nauroinkin, että nämä jatkuvat muutot ovat miten parhain asia turhan tavaran karsimiseen. Jokaisen muuton kohdalla omaisuus tulee käytyä niin hyvin läpi, että vain ne kaikista rakkaimmat tavarat tulee raahattua kodista toiseen. Olen myös huomannut sen, että materiaaliin ei kiinny tämän jatkuvan muuton takia samalla tavalla. On hyvinkin helppoa laittaa tavaraa myyntiin tai kierrätykseen. Ehkä sitten, kun pysyvä koti tulee kuvioihin ja kaikelle on oma paikkansa, niin asiaa tulee mietittyä eri tavalla. Nyt on tärkeintä, että ne pitämisen arvoiset tavarat mahtuvat muutamaan matkalaukkuun.
Täällä aloitellaan uutta viikkoa energisellä fiiliksellä ja ihanaa, kun ulkomaalainen ystävämme on tämän viikon Helsingissä. Antaa aina lisäpotkua arkeen, kun viikko poikkeaa normaalista. Aurinkoista maanantaita kaikille!
We are moving in a few weeks, which means I need to go through my things once again. I have to admit that all this moving makes it very easy to get rid of unnecessary things. Since it's our third move in such a short time, I feel that I have effectively weeded out the stuff I don't use or wear. However, there's always room for going threw my closet with a critical eye.
We are starting this week especially happy, because my boyfriends best friend arrived to Helsinki last night. Have a great new week everyone!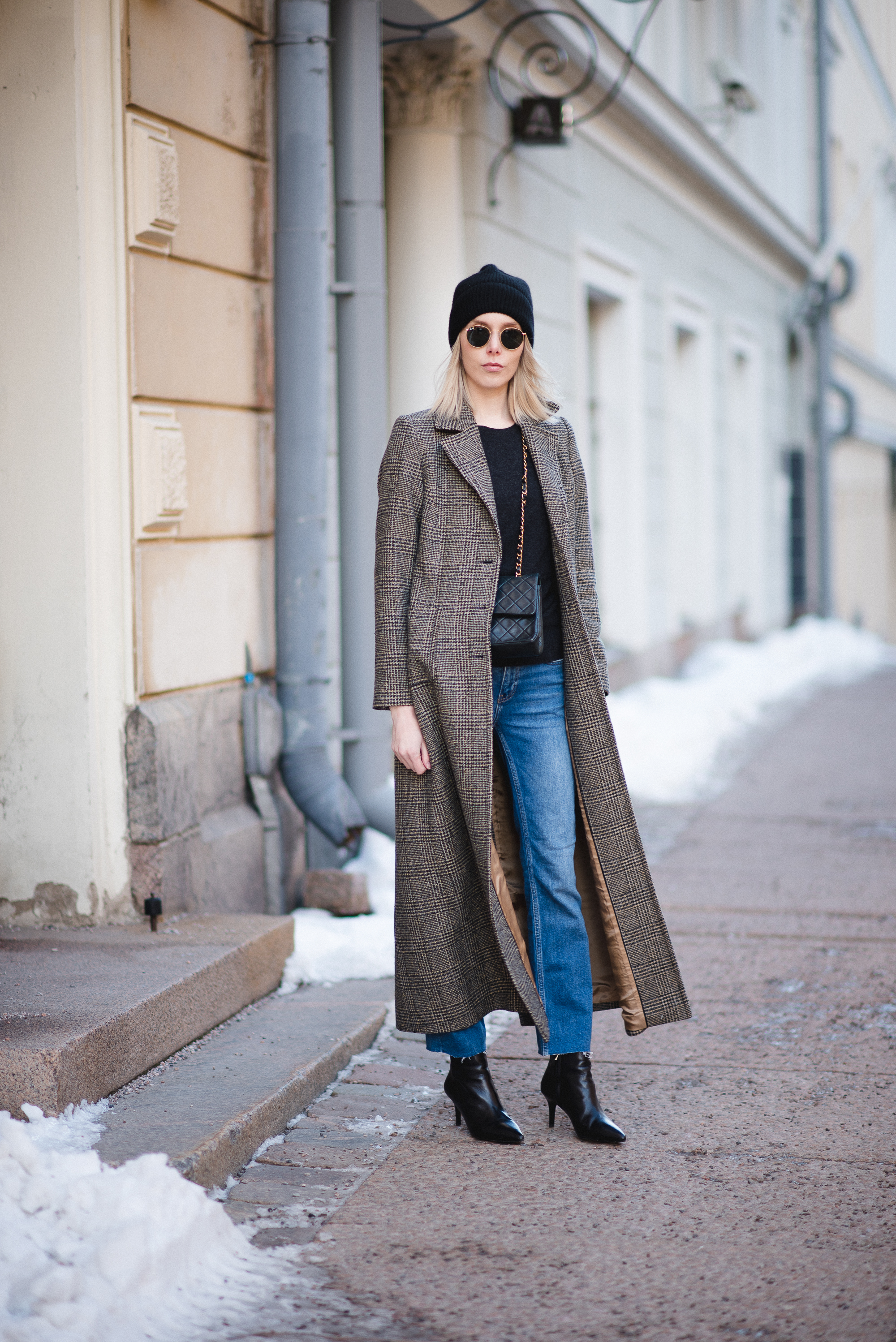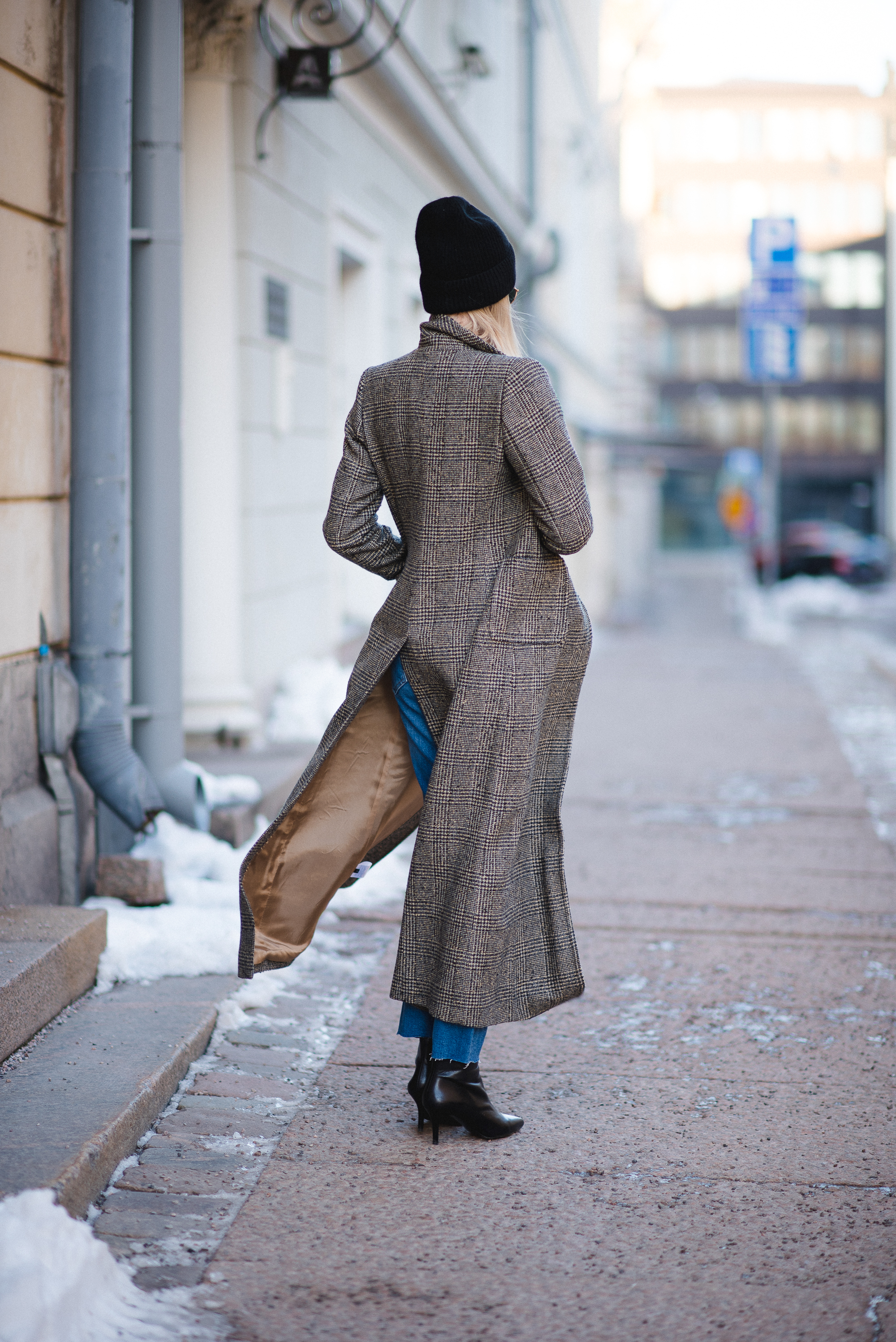 Photos/Thomas D.
Coat / Andiata*
Knit / Andiata
Jeans / Mango
Boots / & Other Stories
Beanie / & Other Stories
Bag / Chanel
Sunnies / Ray Ban
*Gifted.
Save
Save
Save
Save
Save
Save
Save
Save
Save
Save
Save