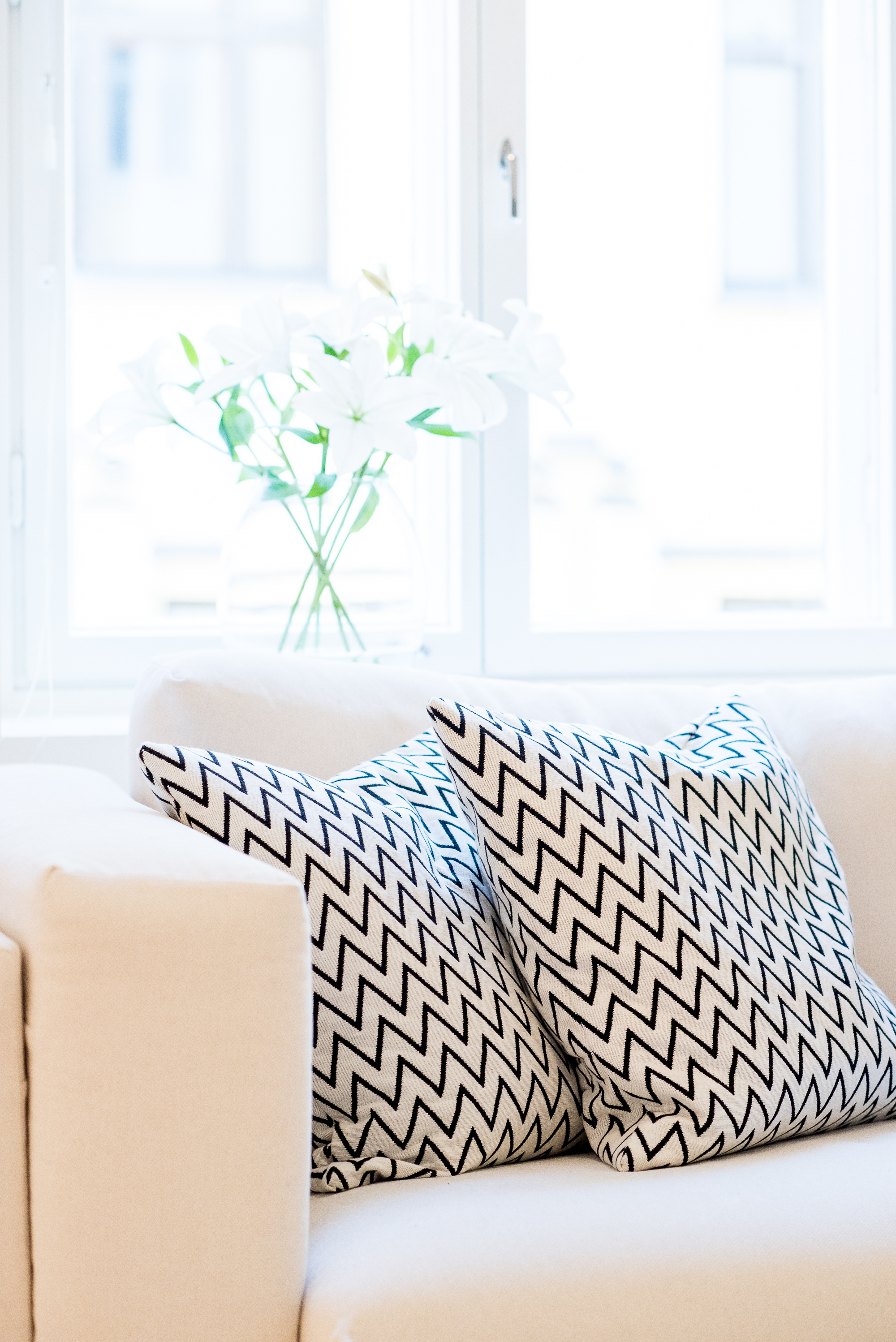 Olimme tehneet maanantaille suuret suunnitelmat käydä sisustusostoksilla ja saada kotia kuntoon. Maanantaina teki kuitenkin mieli rentoutua ja päätimme suosiolla unohtaa kaiken muun. Elloksen sivuilla roikuin kyllä hyvän tovin ja sain lopulta monen mutkan kautta tilattua sängynpäädyn. Sivu oli jotenkin jumissa ja tilauksesta ei mahtanut tulla mitään. Lopulta osa tilauksemme tuotteista ehti jo loppuakin, mutta ainakin saimme tilattua sen sängynpäädyn. Himoitsin sitä Jotexin versiota täällä blogissakin, mutta lopulta päädyimme Elloksen vaihtoehtoon huokeamman hinnan vuoksi. Se on muutenkin todettu hyväksi mm. landella.
Jo ennen kuin olimme löytäneet kotia, niin ostimme Cobellosta Orskovin tyynynpäälliset. Tykkään tästä kuosista kovasti – se antaa kivaa ilmettä muuten niin vaaleaan asuntoon. Liljat toimivat aina ja kunhan saan leikkokukkia, niin olen kotonani missä tahansa. Tuo puinen shakkinappula on tullut meidän mukanamme Ranskasta ja se on kiva muisto edellisestä kodistamme. Siinä neliöitä oli lähes tuplasti enemmän ja vaikka viimeisen kerroksen näkymiä on ikävä, niin Helsinki tuntuu kaupunkina huomattavasti oikeammalta (jos siis ilmastoa ei oteta huomioon, heh).
We had made grand plans for Monday to go interior shopping, but that didn't go according to plan. We decided to sleep in and then spent the entire day relaxing…but I guess that's allowed on Easter? I did manage to do some internet shopping and bought a bed headboard. I would have wanted to purchase a bench as well, but it got sold out just as I was heading to pay (I hate when that happens!). Well at least we got the headboard, so our bedroom will be one step more ready. We had already purchased these pillow cases by Orskov even before we had a home, but now they are finally out. I like the print as it works so well here in this light apartement. Lilies are my favorite flowers (with hydrangeas) and as long as I have fresh flowers I feel at home almost anywhere. The horse chess-piece is something from our old apartment, so it reminds us of our previous home!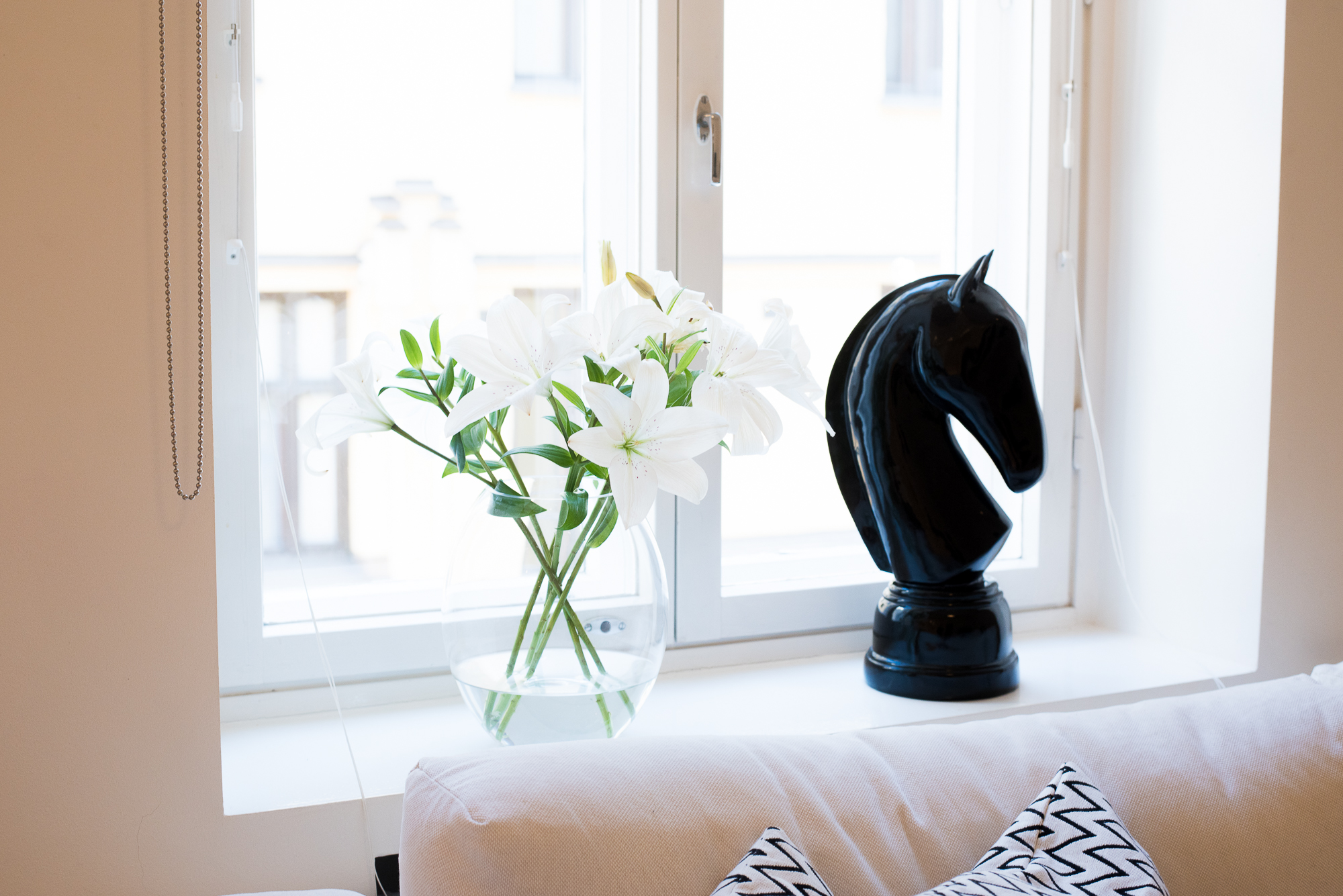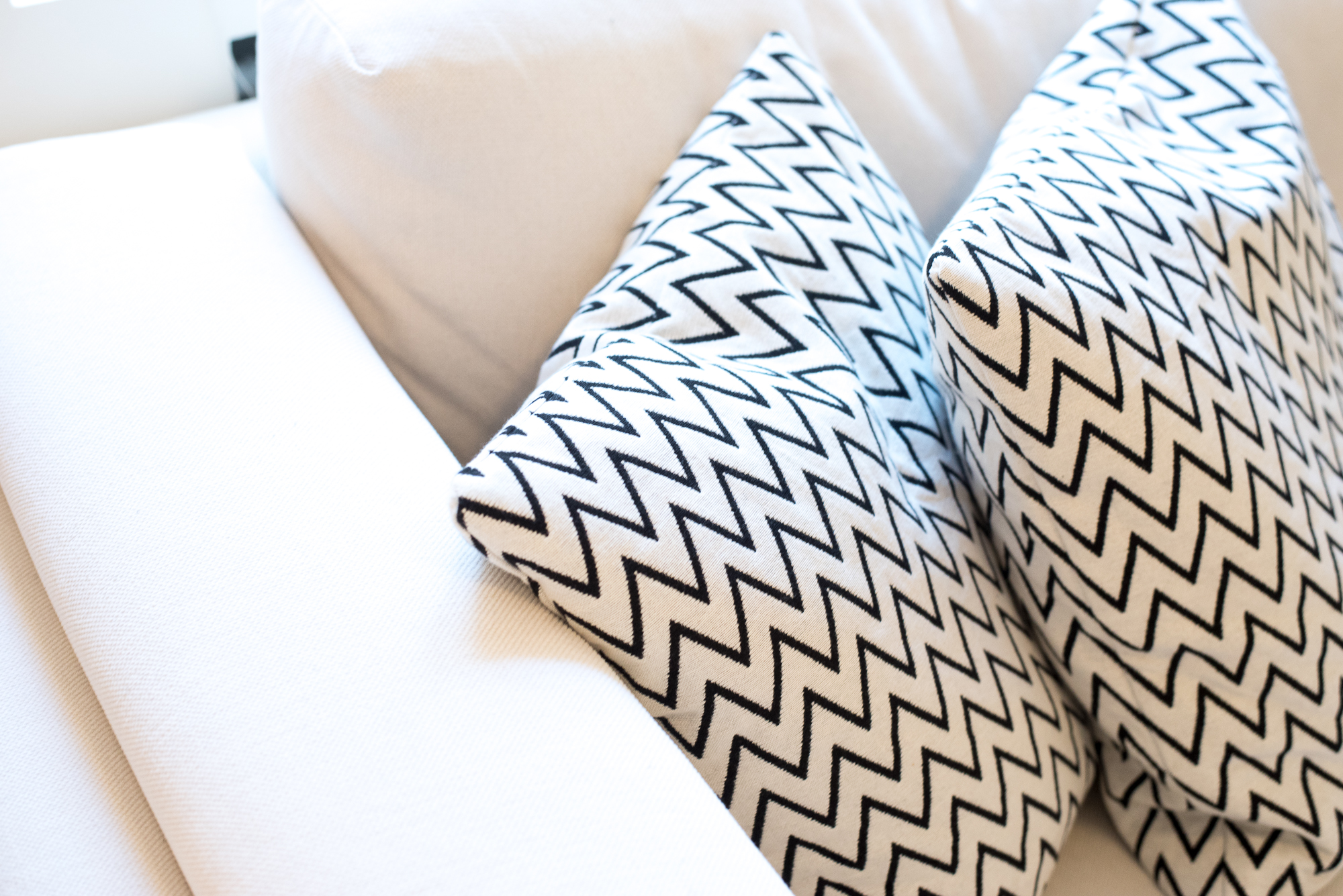 Save
Save
Save
Save
Save
Save
Save
Save
Save
Save
Save
Save
Save
Save
Save
Save
Save
Save
Save