Voisin helposti liikkua samoissa vaatteissa viikon ja usein jämähdänkin samoihin vaatekappaleisiin pitkäksi aikaa. Tällä hetkellä mustat ohuet villakangashousut ja nämä farkut ovat olleet kovassa käytössä…näistä tennareista puhumattakaan. Kun kaappiini tulee jotain uutta, niin käytän niitä uutuuksia usein todella pitkään ennen kuin annan niiden huilata taas hetken kaapissa. Näissä farkuissa ja tennareissa tulen kuitenkin liikkumaan varmaan koko kesän, eli katsotaan sitten syksyllä jos ne saavat pienen hengähdystauon.
Tämä bleiseri on löytö Andiatan ystävämyynnistä ja se on mallikappale, eli hieman isompi koko kuin mitä normaalisti käytän tältä merkiltä. Mietinkin siis, että vienkö sen kavennettavaksi vai annanko sen olla vähän oversized. Toisaalta tykkään tästä rennosta istuvuudesta ja koska se istuu olkapäistä hyvin, niin ehkä jätän sen näin. Syksyllä alle mahtuu vielä paksumpi neule, jolloin bleiseriä voi käyttää takkina. Tykästyin vain todella paljon tähän malliin, joten tämä oli pakko hankkia koosta huolimatta!
Mutta nyt nokka kohti Espoota, eli ihanaa viikonloppua kaikille!
I tend to have times when I wear somethings on repeat. At the moment it's black wool pants, these jeans and white sneakers. When I buy something new I usually wear it non-stop for a while, before I remember to give some attention to the other items in my closet as well. However, I think that this summer these jeans and sneakers will be the most used pair in my wardrobe, so they won't be getting any rest for the upcoming months.
Now I'm off to Espoo for the weekend, so I wish you all a good one!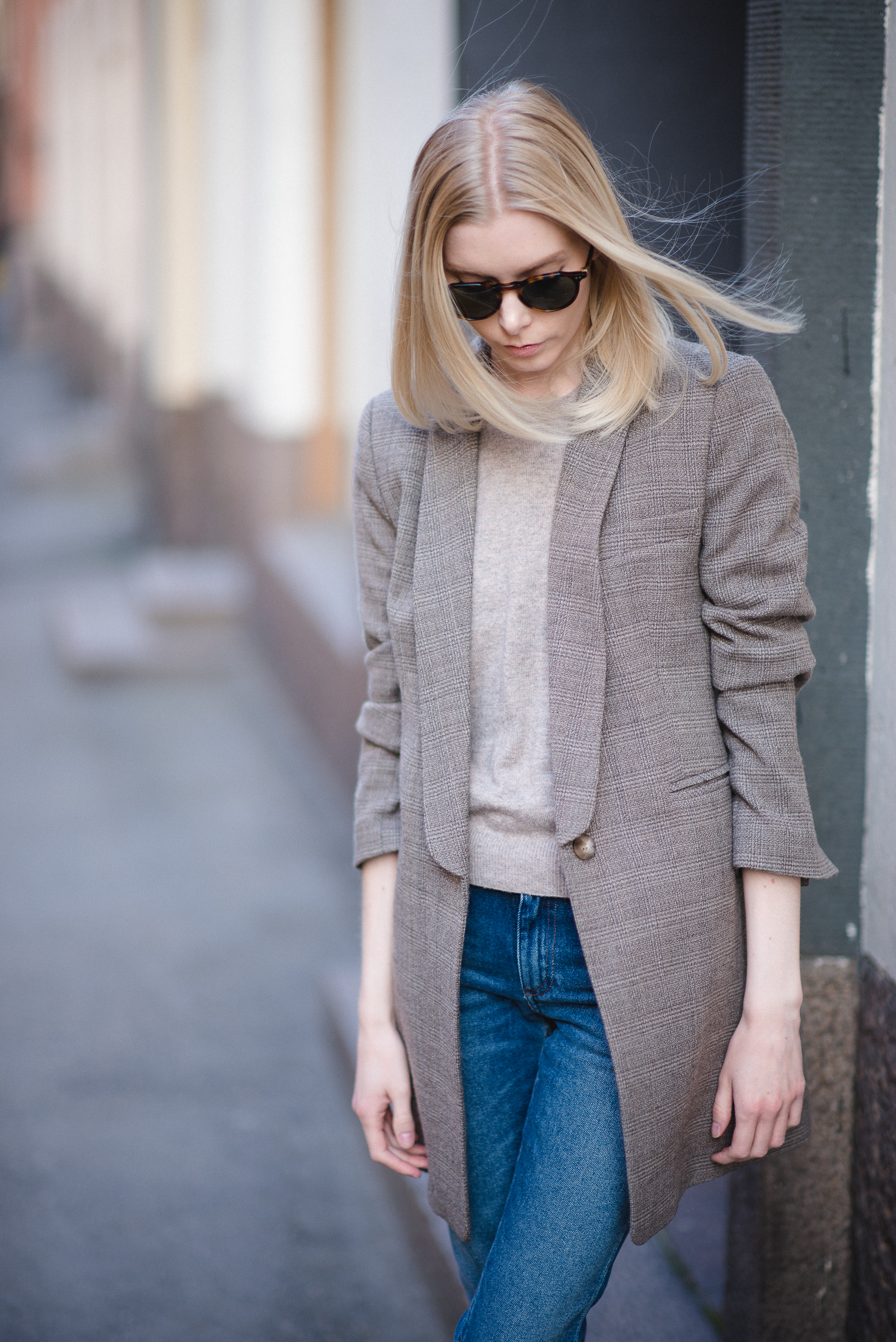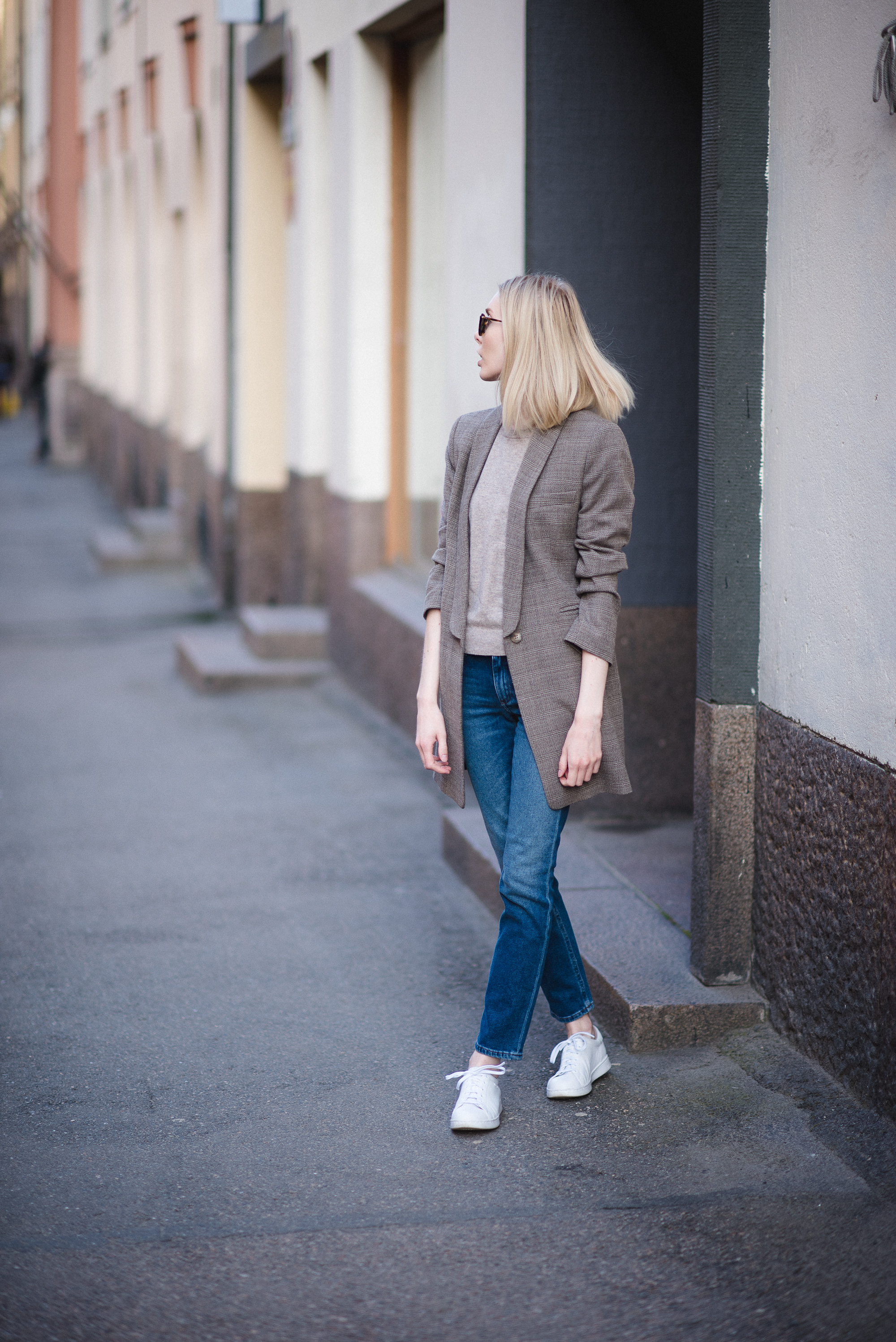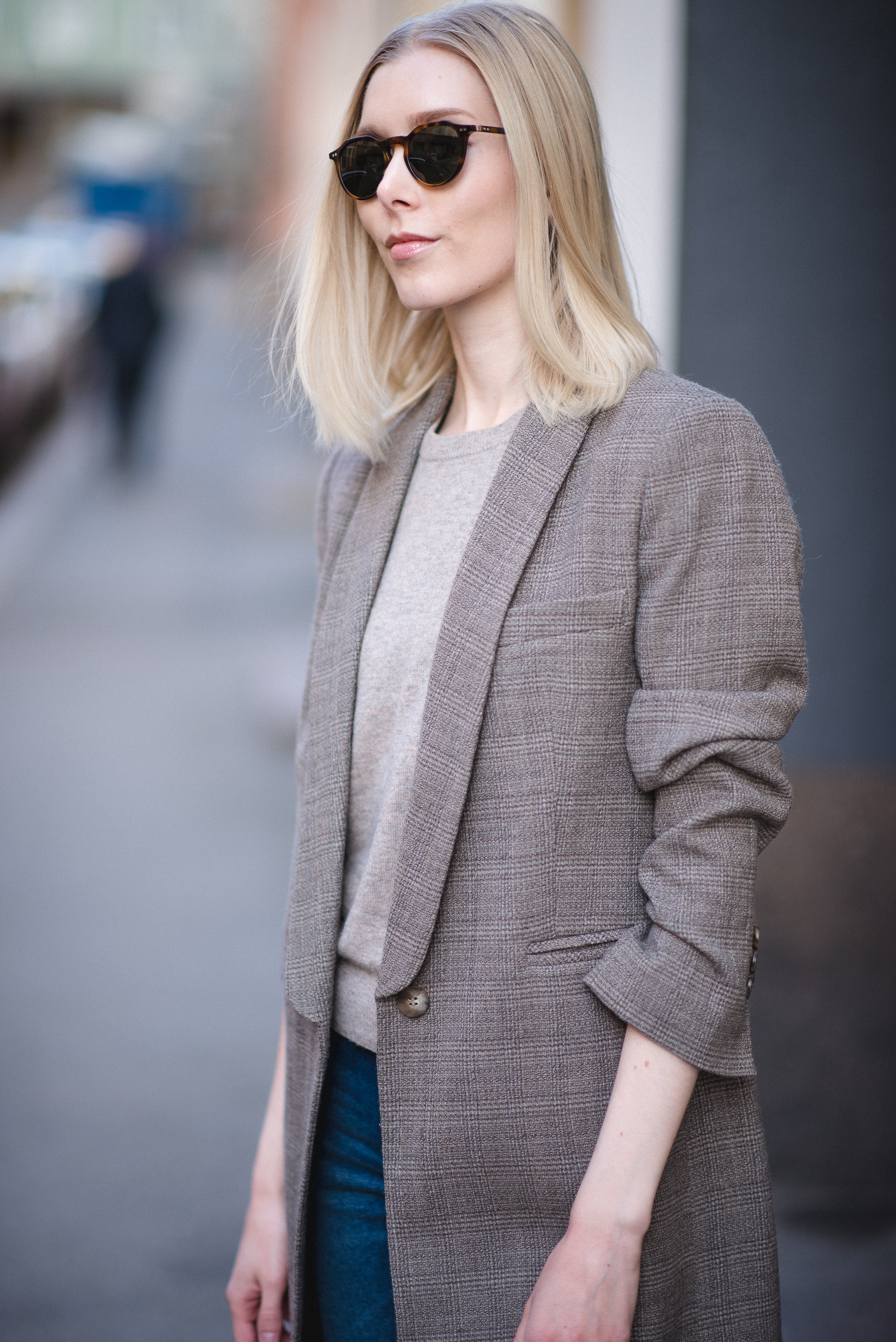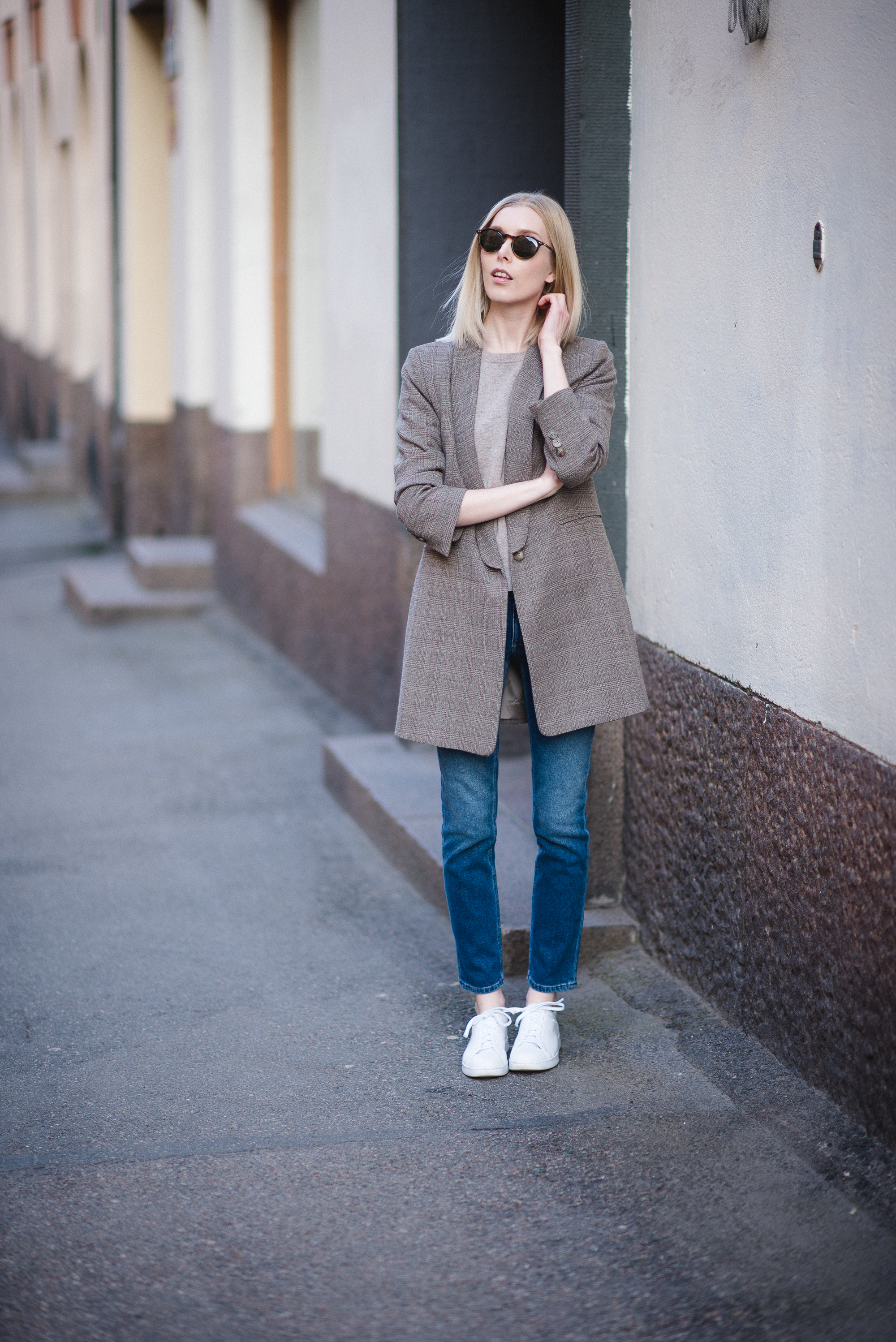 Photos/ Thomas D.
Blazer and knit / Andiata
Jeans / Totême*
Sneakers / Geox*
Sunnies / Heritage
*Commercial links.
Save
Save
Save
Save
Save
Save
Save
Save
Save
Save
Save
Save
Save
Save
Save
Save
Save
Save
Save
Save
Save
Save