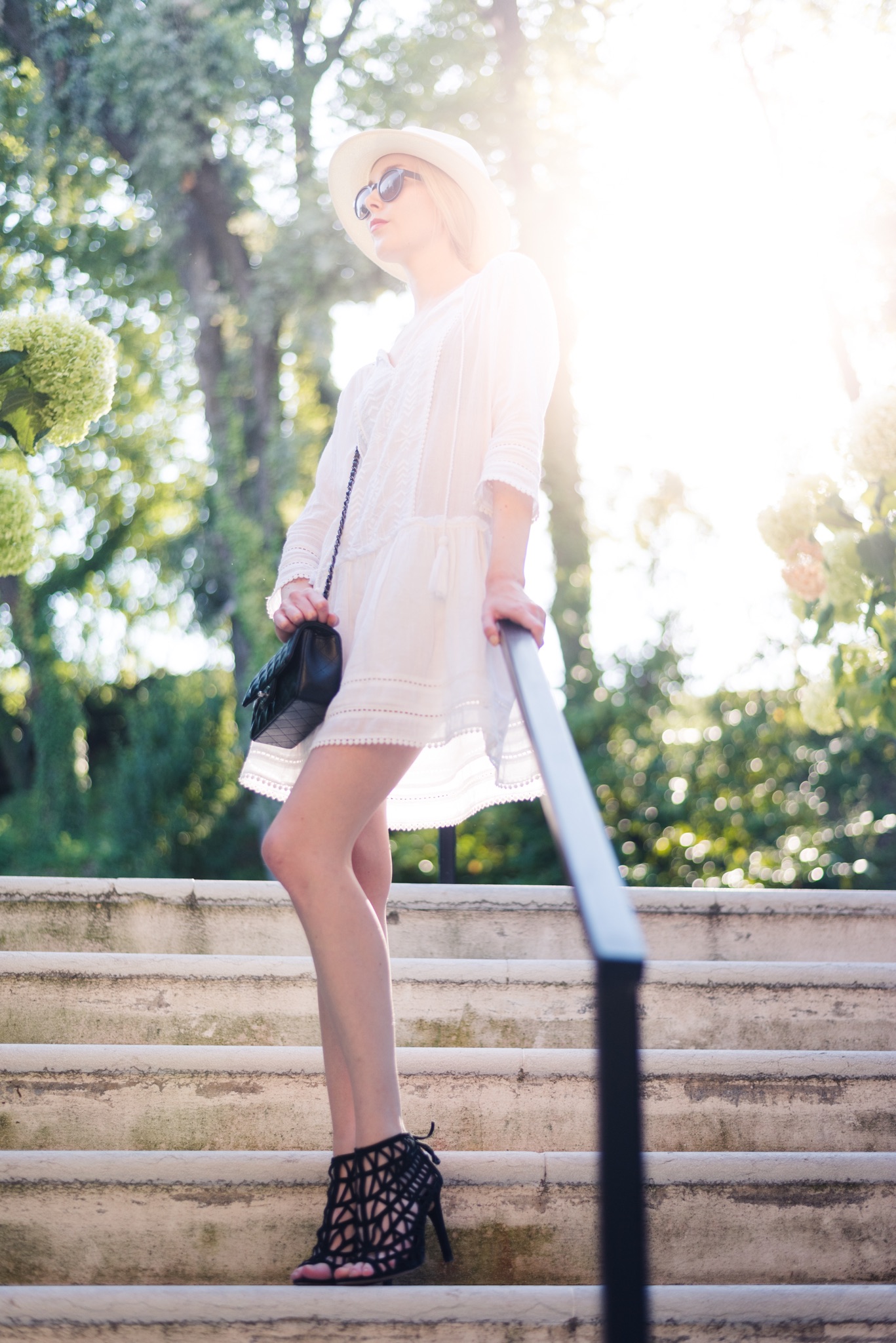 Elin viime viikolla niin täysin loma-moodissa, että blogin päivittäminen jäi suosiolla vähemmälle. Palasimme reissusta lauantaina ja tämä blogitauko kertookin ehkä jo siitä, että loma oli enemmän kuin onnistunut. Varasimme matkan aika viime tippaan, mutta siitä tulikin yksi parhaimmista. Kerron reissusta lisää täällä blogin puolella, mutta otan tämän viikon vielä suhteellisen rennosti, sillä olen vielä yhden viikon lomalla. Nyt Italian järvimaisemat ovat vaihtuneet koti-Suomen tuttuun järvimaisemaan ja täällä on hyvä rauhoittua vielä muutama päivä. Saimme nimittäin aika vauhdikkaan lähdön Milanosta, kun entinen opiskelukaverini (joka asuu Milanossa) houkutteli meidät juhlimaan perjantai-iltana. Pakkohan sitä oli lähteä, mutta lauantainen matkustuspäivä tuntui hieman tukalalta muutaman tunnin yöunien jälkeen, heh. Nyt on siis hyvä ladata akkuja täällä maaseudun rauhassa ja raikkaassa ilmassa (Milanon +34 astetta ei tule ikävä)!
Olin pakannut reissuun ne muutamat hellevaatteet mitkä löytyivät kaapistani ja pärjäsin niillä loistavasti. Yksi lomieni ehdoton asuste on hattu ja tämä Balmuirin on täydellinen malliltaan ja istuvuudeltaan. Suosittelen jos teillä on samanmoinen hakusessa!
Ihanaa uutta viikkoa kaikille!
Last week I was enjoying my holidays so much that I didn't even want to open my computer. I guess that's only a good thing, but it's the reason my blog has been so quiet. I still have one week of holidays left and I'm spending it at our summerhouse. This week might still be a little calmer here, but by next week I promise to speed up the posting rhythm. I'll also tell you more about our trip and give some tips to hotels and restaurants!
Have a great week and happy holidays to everyone!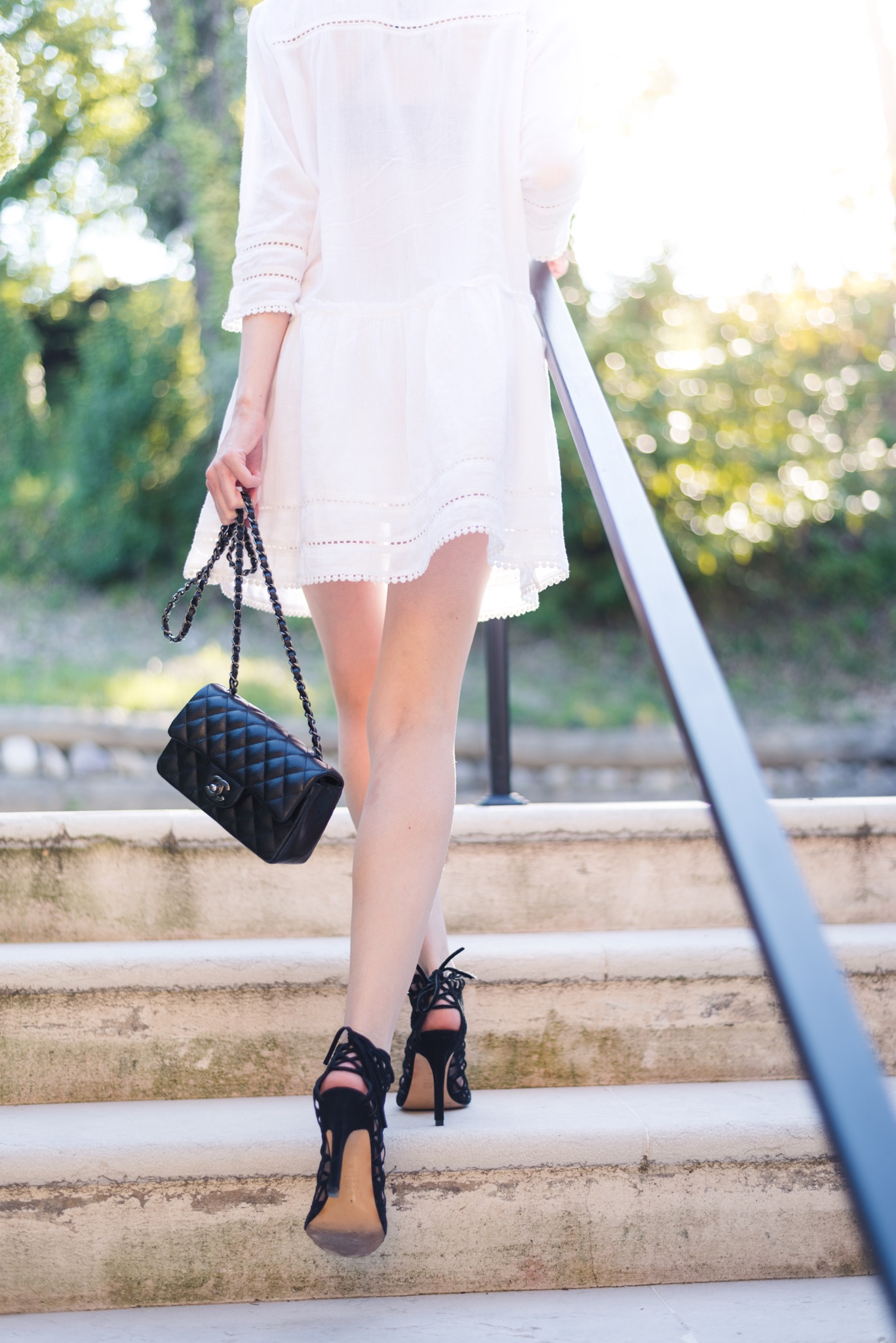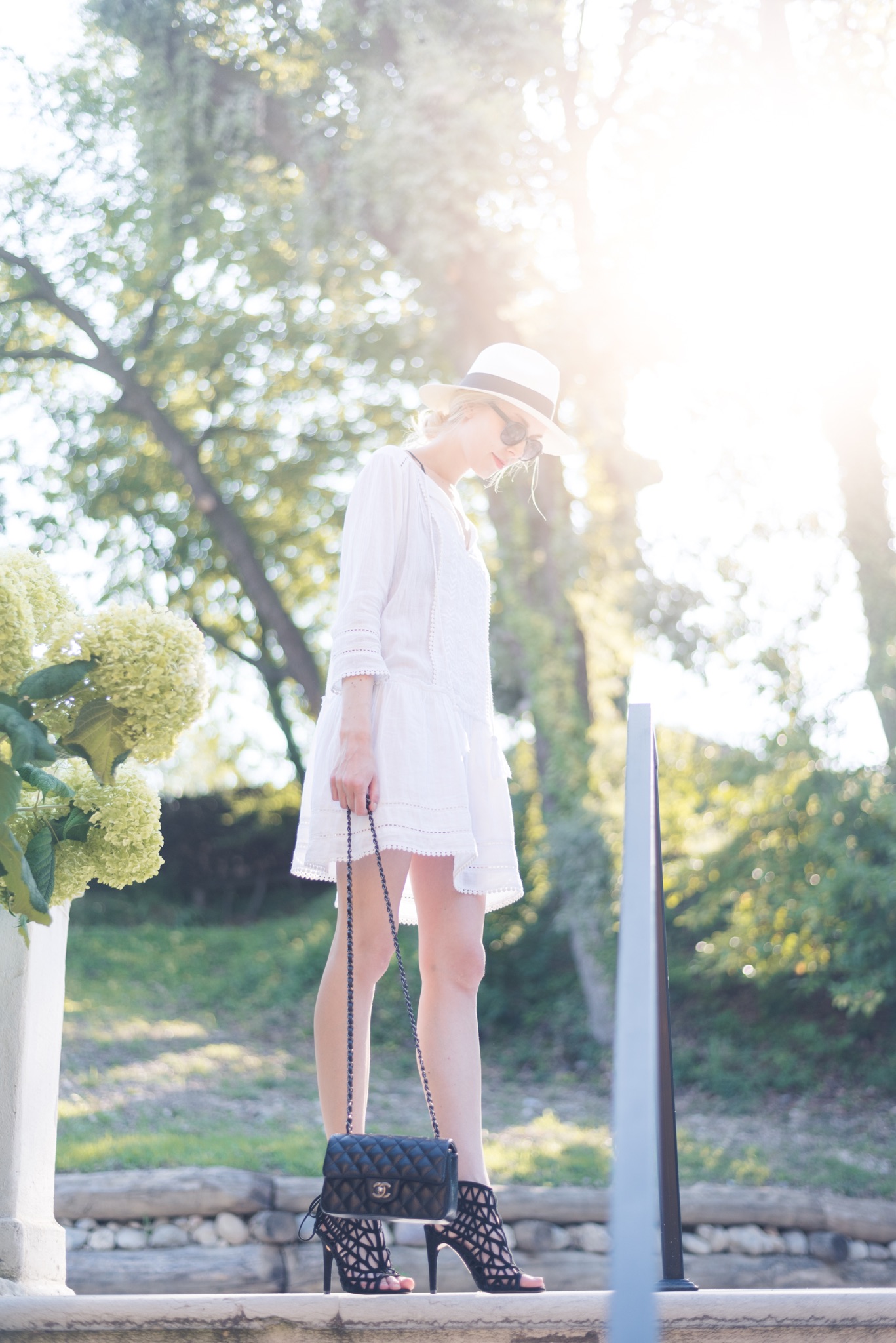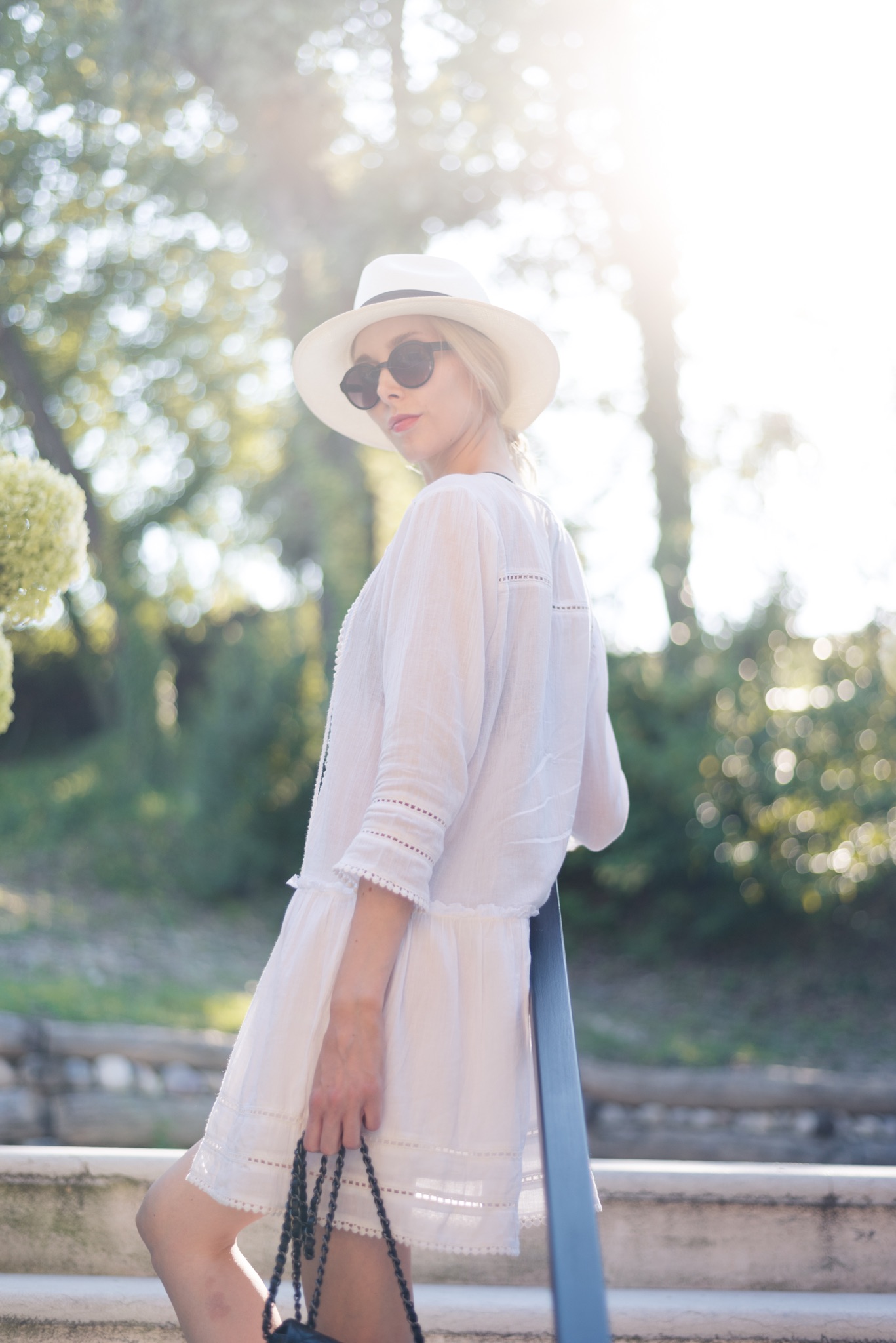 Dress / Lindex (similar here*, here*)
Hat / Balmuir*
Heels / Zara
Bag / Chanel
*Gifted/Commercial links.
Save
Save
Save
Save
Save
Save
Save